Retirement: U.S. Versus the World
We stack up surprisingly well, but China really shines
We hear constantly how Americans are unprepared for retirement and hugely pessimistic about our prospects. But compared to many other countries, we're doing and feeling great!
 
That's one of the fascinating findings in The Changing Face of Retirement: The Aegon Retirement Readiness Survey 2014, just released by the nonprofit Transamerica Center for Retirement Studies and Aegon, an international life insurance, pensions and asset management company. 
 
The online survey, conducted in January and February 2014, polled 16,000 employees and retirees in 15 countries (Brazil, Canada, China, France, Germany, Hungary, India, Japan, the Netherlands, Poland, Spain, Sweden, Turkey, the United Kingdom and the United States). Transamerica and Aegon looked at countries "where we see interesting things going on with their pension systems," says Catherine Collinson, president of Transamerica Center for Retirement Studies.
(MORE: How Boomers Feel About Retirement Now)
Global Gloom About Retirement Prospects
Taken as a whole, the world is pretty darn gloomy about retirement prospects.
 
Over half of respondents (53 percent) expect future generations of retirees to be worse off than those currently in retirement; 34 percent of employees are pessimistic about have enough money to live on in retirement; just 19 percent of employees are confident they'll be able to retire with a lifestyle they consider to be comfortable and only 16 percent of current employees expect to be better off in retirement than current retirees.
 
The most confident about retirement live in the three developing countries with booming economies that were added to the annual survey this year: China, Brazil and India — and the United States.
 
Chinese Are Confident About Retirement
In China, for instance, 41 percent of respondents said they are confident about having a comfortable retirement (bear in mind, though, that this was an online survey, so rural Chinese without Internet access weren't interviewed). In the U.S., 28 percent are confident about having a comfortable retirement, which put us at No. 4.
 
"A halo of optimism spreads across almost all the questions we asked for people in China, India and Brazil," says Collinson. She adds that these are nations where residents are more on-their-own for retirement than, say, Western Europe. 
(MORE: How to Retire Overseas on Under $25,000 a Year)
In Awe of Americans
I was frankly stunned to see that Americans (along with respondents in China, Brazil and India) were among the most prepared for retirement around the world.
 
"My colleagues on my international project team are in awe of how many Americans are saving for retirement," said Collinson. "Americans are much more likely to be saving than other countries."
 
Where Pessimism About Retirement Reigns
And the least pessimistic/most insecure people when it comes to retirement?
 
They're in Japan and four European countries — France, Germany, Hungary and Poland.
Collinson says Japanese are dour for two reasons: their nation's low economic growth and aging population. Hungary and Poland, she explains, have seen government pension reforms in recent years "negatively affecting everyday people."
(MORE: 5 Best and Worst States to Retire)
But why are Germans so gloomy, with 80 percent of its respondents saying they expect retirement to be worse off in the future? 
 
"That was a chin-scratcher for us," said Collinson. "Until this year, Germany typically has scored the highest for retirement readiness. This year, the emerging economics of India, Brazil and China scored higher than Germany."
 
Putting Things in Perspective
But before you get too chest-pumpy about Americans' retirement confidence, I have three words for you — it's all relative.
We're not brimming with confidence about retirement; the rest of the world is just more spooked out.
"Psyches are not fully recovered from the financial crisis that affected most countries," says Collinson.
 
Only 19 percent of the survey's respondents overall are "very" or "extremely" confident they'll be able to someday fully retire with a comfortable lifestyle, compared with 28 percent of Americans.
 
Of course, that also means 72 percent of Americans don't share that level of confidence. Says Collinson: "It's true that a higher percentage of Americans are confident, but 28 percent is not a high percentage."
 
What's more: only 41 percent of Americans said they thought they'd enjoy retirement.
 
More Optimism Than a Year Ago
Strengthening economies around the world led survey respondents, overall, to express more optimism and preparedness about retirement this year than a year ago — 28 percent of workers expect their country's economy to improve in the coming year.
 
"It was encouraging to see that things are looking up for so many countries in the survey," says Collinson. "The financial crises helped increased the level of personal awareness of the need to save."
 
Little Help for Older Workers
Transamerica and Aegon also asked respondents how much employers were doing to help older workers prepare for retirement. Were they, for example, making work more suitable for older workers? Were they training them and teaching new skills? Were they allowing people in their 50s and 60s to phase into retirement?
 
On these types of workplace offerings, China and India came out on top. But "country scores were relatively low across the board," says Collinson.
 
Retirement Saving Is Too Complex
After poring over the results of this year's study and earlier ones, Collinson has concluded that saving is "overly complex" in many countries.
 
"We can do a lot more to help make the process to save easier, such as automatic enrollment in employer-sponsored savings, plans," she says. "In many countries, the process of claiming tax benefits for saving is not easy."
 
Case in point: our country's Saver's Credit of up to $1,000 ($2,000 per couple) for low- and moderate-income Americans.
"The Form 8880 to claim the credit is not easy to complete. It's sufficiently challenging that people may decide not to take advantage of it," says Collinson. The last numbers I saw showed that only 5.9 million individual tax returns claimed the credit, but more than 50 million households are eligible for it.
 
Another problem that depresses retirement savings around the world: Financial products are still very complicated, too, says Collinson, filled with technical language and jargon. In the United States, that's partly due to the way Congress and the Internal Revenue Service have written the rules. "Financial firms' hands are tied, to some extent," says Collinson.
 
The leaders of the world could do their citizens, and their economies, a big favor and make saving for retirement simpler. A guy can dream, right?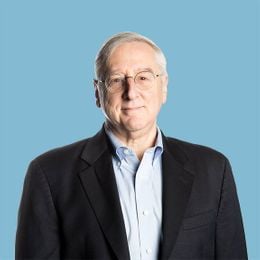 Richard Eisenberg
is the former Senior Web Editor of the Money & Security and Work & Purpose channels of Next Avenue and former Managing Editor for the site. He is the author of "How to Avoid a Mid-Life Financial Crisis" and has been a personal finance editor at Money, Yahoo, Good Housekeeping, and CBS MoneyWatch.
Read More