Reverse the Symptoms of Pre-Diabetes
Physical activity and healthy diet can make it happen
By

National Institutes of Health
Did you know if you are 45 years old or older, overweight, and inactive, you may have pre-diabetes?
What is pre-diabetes?
Pre-diabetes means you have blood glucose levels that are higher than normal but not high enough to be called diabetes. Glucose is a form of sugar your body uses for energy. Too much glucose in your blood can damage your body over time. Pre-diabetes is also called impaired fasting glucose (IFG) or impaired glucose tolerance (IGT).
If you have pre-diabetes, you are more likely to develop type 2 diabetes, heart disease, and stroke. Being overweight and physically inactive contributes to pre-diabetes. You can sometimes reverse pre-diabetes with weight loss that comes from healthy eating and physical activity.
How do I know if I have pre-diabetes?
Most people with pre-diabetes don't have any symptoms. Your doctor can test your blood to find out if your blood glucose levels are higher than normal.
Who should be tested for pre-diabetes?
If you are 45 years old or older, your doctor may recommend that you be tested for pre-diabetes, especially if you are overweight. Being overweight means your body mass index (BMI) is over 25. BMI is a measure of your weight relative to your height. If you're not sure, ask your doctor if you are overweight.
Even if you are younger than 45, consider getting tested if you are overweight and:
Are physically active less than three times a week.
Have a parent, brother, or sister with diabetes.
Have high blood pressure.
Have abnormal levels of HDL cholesterol or triglycerides, two types of blood fats.
Had gestational diabetes — diabetes during pregnancy — or gave birth to a baby weighing more than 9 pounds.
Are African-American, American Indian, Hispanic/Latino, Asian American, or Pacific Islander.
Have polycystic ovary syndrome.
Have dark, thick, velvety skin around your neck or in your armpits.
Have blood vessel problems affecting your heart, brain or legs.
If the results are normal, you should be retested in three years. If you have pre-diabetes, you should be tested for type 2 diabetes every year or two.
What can I do about pre-diabetes?
Losing weight — at least 5 to 10 percent of your starting weight — can prevent or delay diabetes or even reverse pre-diabetes. That's 10 to 20 pounds for someone who weighs 200 pounds. You can lose weight by cutting down on the amount of calories and fat you consume and being physically active at least 30 minutes a day. Physical activity also helps make your body's insulin work better.
Ask your doctor if you should also take medicine to help control the amount of glucose in your blood.
The National Diabetes Education Program's "Small Steps. Big Rewards. Prevent type 2 Diabetes" campaign has more information about preventing diabetes.
Where can I get more information about diabetes?
National Diabetes Education Program
1 Diabetes Way
Bethesda, MD 20814–9692
Phone: (888) 693–6337
TTY: (866) 569–1162
Fax: (703) 738–4929
Email: [email protected]
National Diabetes Information Clearinghouse
1 Information Way
Bethesda, MD 20892–3560
Phone: (800) 860–8747
TTY: (866) 569–1162
Fax: (703) 738–4929
Email: [email protected]
Adapted from "Prediabetes What You Need to Know," a publication of the National Institute of Diabetes and Digestive and Kidney Diseases (NIDDK), National Institutes of Health (NIH).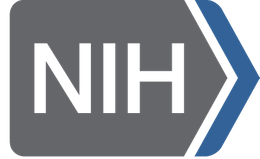 By

National Institutes of Health
The National Institutes of Health, a part of the U.S. Department of Health and Human Services, is the nation's medical research agency — making important discoveries that improve health and save lives. NIH is the largest single source of financing for medical research in the world, seeking new ways to cure disease, alleviate suffering and prevent illness. By providing the evidence base for health decisions by individuals and their clinicians, NIH is empowering Americans to embrace healthy living through informed decision-making. NIH is made up of 27 institutes and centers, each with a specific research agenda, focusing on stages of life, like aging or child health, or particular diseases or body systems.