Riding in the World's Toughest Horse Race at 61
Barbara Smith's Mongol Derby adventure offers lessons for the rest of us
How's this for a 61 birthday present for yourself? You ride in a grueling, eight-day, 1,000-kilometer horse race (about 625 miles or so) in Mongolia that's billed as "the longest and toughest horse race in the world." The Mongol Derby.
 
That's exactly what a friend of mine, fellow equestrian Barbara Smith, just did, astride a series of 28 semi-wild ponies, traversing unfamiliar and difficult terrain, high mountain passes, rivers and desert dunes.
 
Why?!
 
"What really caught my eye is that it finished on my birthday, August 16," Smith told me. "And I thought, 'Oh, I turn 61 on August 16. This is something I should do.'"
 
(MORE: Get More Out of Life as a 'New Senior Woman')
 
A Challenge That Helps a Charity
There was also a philanthropic angle that appealed to her.
 
The Adventurists, the free-spirited United Kingdom group that started the race in 2009, asks each participant to raise a minimum of £1000 (or about $1,300) for charity. At least £500 (roughly $660) gets earmarked for Cool Earth, a rainforest-preservation nonprofit, and the rest goes to a charity of the rider's choice. Smith raised $2,000.
 
Smith, a married mother of three from Lothian, Md., always thought about doing "one of those extreme "Amazing Race"-type things," she told me. "But the reality is I can't swim or climb mountains or scuba dive, and I don't want to eat bugs….but I can ride a horse."
 
That's for sure. Smith — who breeds thoroughbreds for racing and is a hunt staff member at the prestigious Marlborough Hunt Club in southern Maryland — rode the Derby at a clip of roughly 90 miles a day­, ­most of it at full gallop.
 
Why Smith's Story Resonates
I'm telling you about Smith because I'm captivated by what she accomplished at 60/61 (the oldest rider in the Mongol Derby); because it's an incredibly cool thing to do no matter how old you are; and because I thought her story could spur you to think about what you might do to stir your passion and purpose.
 
Smith's experience is an extraordinary example of what I write, and talk to my compatriots over 50, about all the time. At this stage of our lives, I believe, we must all challenge ourselves to do things that scare us a little personally and professionally.
 
It's how you find joy and meaning, stay engaged and energize and make a difference in the world.
 
Smith says she decided to enter the Mongol Derby "to prove to myself I could — that I was still able to do something physically demanding." She's glad she challenged herself to ride in the race, but adds: "I would never do it again."
 
The Health Benefits of Bonding
There was also another aspect to Smith's adventure that experts say is very useful for healthy aging: finding opportunities to interact with people from different cultures and who are different ages. This year's Mongol Derby drew 48 men and women, age 20 to 60, hailing from 16 countries. Their occupations were wildly diverse: from an insurance agent to an anesthesiologist to a fashion designer.
 
Smith has had a love affair with horses since childhood ("My parents said 'horse' was my first word") and galloped racehorses for 20 years to make a living until stopping to raise her family.
 
How Smith Entered The Derby
In truth, she wasn't actively seeking a daunting challenge like the Mongol Derby. It was serendipity.
 
Smith applied to be a contestant on a whim after hearing about the race from a 32-year-old aerospace engineer who'd entered. Katy Willings, the race chief, called to say she thought Smith was a good candidate. "She didn't think my age was a problem. Someone who was 64 had done it. But she wanted me to understand that it was a race, not pony trekking," says Smith.
 
One glance at The Adventurist site will tell you that. "Your chances of being seriously injured or dying as a result of taking part are high," it warns.
 
Smith prepared by riding 25 miles every other day for four months. She bought the suggested long-distance gear (including seamless riding tights, fleece-lined at the knees and crotch) and carefully planned out her saddlebag's 11-pound carry-on limit (stuffing in a sleeping bag, sunscreen, protein bars and an extra set of clothes). All riders would also get satellite tracking devices and an emergency beacons.
 
The course is intended to replicate Genghis Khan's legendary long-distance horse relay postal system devised in 1224 — a key to the expansion of the Mongolian Empire. Led by a bodyguard, postal riders would gallop more than 100 miles to a morin urtuu (a relay station), where another guide would be waiting with a fresh horse.
 
The 2014 Mongol Derby course consisted of 25 urtuus, each with a small collection of gers (canvas and felt tents the herders lived in), a supply of fresh horses, a vet and medic team and a few herders. Exactly how a rider navigated between each station was up to him or her.
 
Tense Moments in the Race
Soon after the race began, nine riders galloped to the front. Smith was one of them. As the Derby progressed, though, Smith had some tense moments.
 
"Some of the horses would bolt out of their stations completely out of control for 20 kilometers and you were just hanging on. I can pretty much ride any kind of horse, but that was scary," she recalls.
 
Eleven riders didn't complete the race. Two injured men left by helicopter medevacs.
 
"Physically, it was probably the most demanding thing I've ever done," says Smith. "I ride a lot. I really push the limit, but this was by far the hardest." Smith was thrown twice. Once she was bucked off and another time, her horse fell when the ground gave away under him.
 
One evening, heading into the final station of the day, Smith and her fellow front riders took a high pass through a mountain ridge. "There was a storm coming, and we were being pelted with hail," she recalls. "There was lightening. I looked over to my left, and three wolves were watching us — two big black ones and a gray one sitting on the hill. We made it in by the skin of our teeth that night. It was incredible."
 
Another woman, 40-year old Australian mining operator Sam Jones, won the race. "She came to win," says Smith. "She had enough goodies packed that she didn't need to stop to eat when we changed horses. She would just get on her next horse and go."  
 
But Smith wasn't far behind at the finish line. She finished ninth.
 
Smith's Reflections on the Experience
I asked Smith to share a few thoughts about her ride:
 
Her biggest reward: "My three kids (Sam, 29, Sarah, 27, and Will, 24) told me they were really proud of me. That brought a tear to my eye. You tell your kids you're proud of them all the time, but when they finally say we're really proud of you, that hits you. They were really into me going, but before I left, the only thing they all said was, 'Don't die, Mom.' It was a little bit of a serious note there. When I returned, Sam asked: 'Mom, do you realize you galloped from Baltimore to Chicago?"
 
(MORE: How to Be a Role Model for Your Adult Children)
 
How it felt at the end: "I was absolutely exhausted. There were a lot of young people riding, so when the race was over there was a lot of partying, a lot of vodka. I bowed out of that. I'm kind of past that point in my life."
 
Her proudest accomplishment: "I finished in the Top 10. I did better than a lot of those decades younger than me."
 
The lessons she learned: "You know, you really can do just about anything you set your mind to do. You really can. I proved that to a lot of the younger riders. For many of them, I became sort of their pet hero. It was fun. They kept saying, 'I can't believe you did this….We want to be just like you when we grow up.'"
 
Her advice: Just do it! I said to myself: Why not? I'm healthy, this is what I want to do and I can do it now. In 10 years, I won't be able to, probably."
 
My Reality Check on the Mongol Derby
And now, a reality check from me: Smith's bucket list adventure came with a hefty price tag. The entry fee was about $13,000; when she added in her gear and travel costs, Smith figured she spent close to $20,000.
 
I gulped when she told me that, but it reminded me of advice I doled out to my nephew when he graduated from college last year. Splurge a bit on life experiences, I said. Sometimes, spending for fun stuff pays dividends.
As my father always said about money, "You can't take it with you."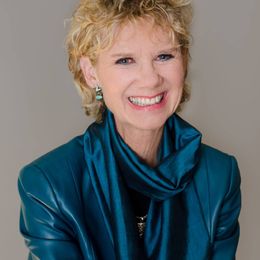 Kerry Hannon
is the author of Great Pajama Jobs: Your Complete Guide to Working From Home. She has covered personal finance, retirement and careers for The New York Times, Forbes, Money, U.S. News & World Report and USA Today, among others. She is the author of more than a dozen books including Never Too Old to Get Rich: The Entrepreneur's Guide to Starting a Business Mid-Life, Money Confidence: Really Smart Financial Moves for Newly Single Women and What's Next? Finding Your Passion and Your Dream Job in Your Forties, Fifties and Beyond. Her website is kerryhannon.com. Follow her on Twitter @kerryhannon.
Read More