Rural Communities Step Up to Help Their Hospitals
It includes bolstering support for older members of the community
In the DC Comics town of Metropolis, the townsfolk had Superman to protect them from villains like Lex Luthor, Brainiac and Darkseid.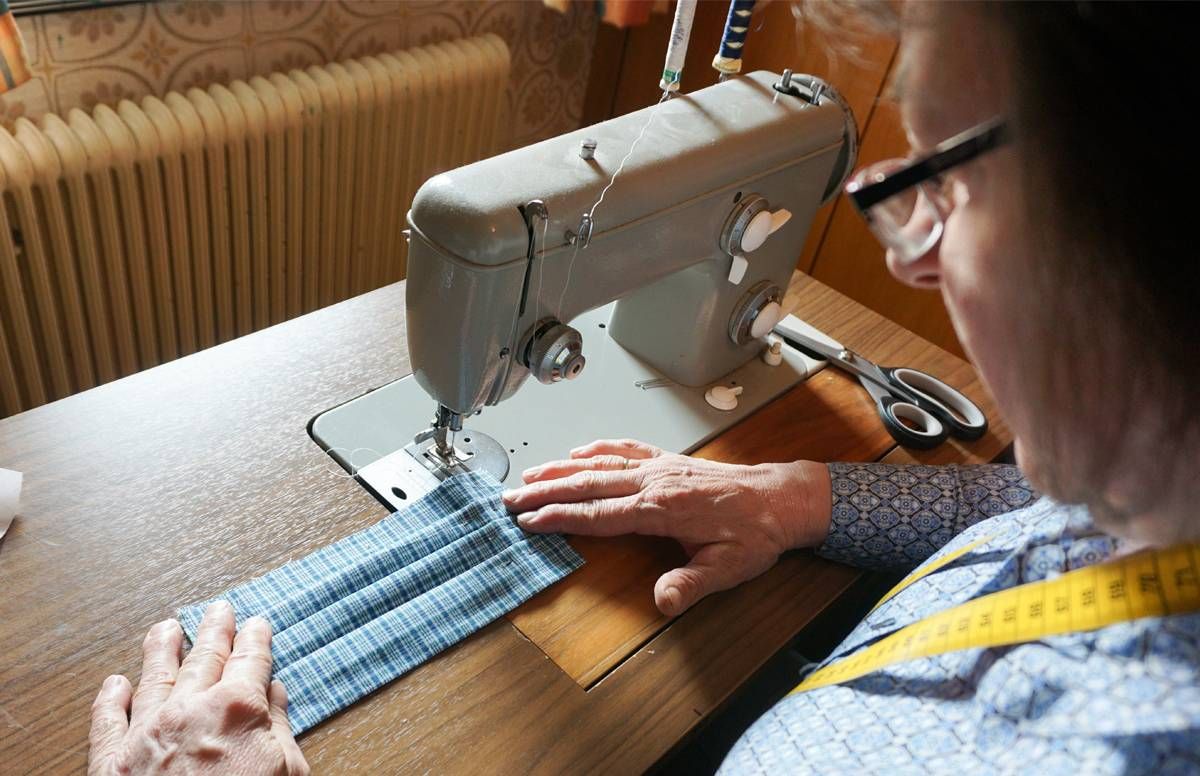 But in real-life Metropolis, Ill. (pop. 6,133), there is no larger-than-life superhero. There's a 15-foot-tall statue of Superman in the town's center, but nobody in this sleepy community across the Ohio River from Kentucky is betting he'll be much help if the coronavirus (COVID-19) begins to spread there.
Sitting alone in her Metropolis home amid a statewide lockdown, 83-year-old Lena Mathews worries about getting the virus. "I am concerned. There is not a shot or anything for it," she says.
Despite Mathews' anxiety, much of rural America has been relatively untouched by COVID-19. While the virus has been reported in all 50 states, most cases have been concentrated in and around high-density, urban areas like New York City, Los Angeles, Chicago and New Orleans.
But as the virus spreads, it's likely to reach rural communities. So, their residents are preparing for it as best they can.
The Vulnerability of Rural Communities
Roughly 60 million Americans live in rural towns, whose populations tend to be older and have more chronic health conditions, making them more vulnerable to catching the coronavirus. Many of these communities are served by critical-access hospitals — medical facilities with up to 25 beds that provide emergency services, diagnostic exams and minor elective surgeries.
"We've built the system to be efficient. We haven't built the rural health system to handle a pandemic. It's just not designed for that."
Alan Morgan, CEO of the National Rural Health Association, says critical-access hospitals have been doing regular pandemic drills for a while, but even he admits taking on the coronavirus will be a challenge.
"On average, each hospital might have a single ventilator," Morgan says. "We've built the system to be efficient. We haven't built the rural health system to handle a pandemic. It's just not designed for that."
Our Commitment to Covering the Coronavirus
We are committed to reliable reporting on the risks of the coronavirus and steps you can take to benefit you, your loved ones and others in your community. Read Next Avenue's Coronavirus Coverage.
Early Preparation Could Pay Off
Still, some rural hospitals argue there are advantages to being small; being nimble is one of them.
In January, when the U.S. reported its first coronavirus case, Door County Medical Center in Sturgeon Bay, Wis., started preparing for a possible pandemic.
Fearing a potential shortage of medical supplies, the 25-bed facility began stockpiling gowns, masks and other personal protective equipment. The hospital also cross-trained staff, quickly set up a COVID-19 hotline and converted an outpatient unit into an intensive care unit. That added another eight beds to the hospital.
"In all of our preparations, what we are trying to do is prepare for twice the number of patients that we would typically care for," says its hospital administrator Brian Stephens.
Smaller, rural hospitals also have a closer connection to the communities they serve. It's fairly common for patients to head to their emergency rooms seeking treatment for everything from colds to minor wounds.
The close ties Massac Memorial Hospital has developed with Metropolis could better prepare it for the virus, if and when it appears. To date, two cases have been reported within 50 miles of the town.
Community Members Step Up to Help
Massac Memorial is a 25-bed hospital with three staff physicians and a nurse practitioner. The hospital worries about not having enough beds, staff, personal protective gear and ventilators if the virus infects many of Metropolis' residents.
The community has enthusiastically stepped in to help fill those potential gaps.
Local dentists, who have closed their offices during the state's lockdown, donated masks and gowns to the hospital. An orthopedic surgery center, which also temporarily closed, provided personal protective gear as well as three anesthesia machines that can be converted into ventilators. That gives the hospital a total of seven ventilators.
Massac CEO Richard Goins says the orthopedic surgeons have also volunteered to step in if a wave of coronavirus patients overwhelms the medical facility.
"If we start getting really busy in the ER, we could set up a fast-track urgent care and they could take care of everyday illnesses. They went to medical school. They can handle that," explains Goins. "That would allow our ER doctors and cardiologist to focus on bigger things, like the patients who need to be ventilated."
Help is also coming from outside the medical community.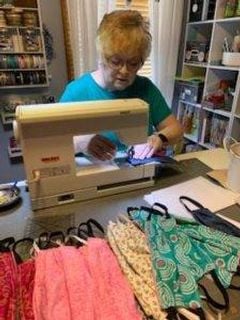 Patti Gregory and other local seamstresses have mobilized to make extra protective masks for the hospital's medical staff. The 64-year-old quilter has spent the past two weeks cutting and stitching nearly 150 masks. Gregory thinks she has enough material to make up to 5,000 more.
"I like to make baby quilts, so I have a lot of flannel. Pretty soon we're going to see masks with monkeys and things because I'll probably run out of solid prints," Gregory says with a laugh.
A Focus on Older Adults
Others in Metropolis are indirectly helping the hospital by offering activities to help older adults stay physically and emotionally fit.
Bettie Stoner, 55, manages the Happy Hearts Senior Center. Since the lockdown, Stoner has nearly doubled the number of daily meals she delivers to older adults. "We're really getting into a groove now. I think we may be able to do this for a while," she says.
Isolation is a problem for many older adults during normal times. It's become an even bigger problem under lockdown. The First Baptist Church in Metropolis is tapping technology to help alleviate isolation. It's been broadcasting additional services on a local cable access channel and plans to launch an online bible study class for older adults.
"The gospel creates a community of believers and we depend on each other," says Pastor Joe Buchanan. "It's essential that we have time together, so we can minister to each other."
Even though Metropolis, Ill., doesn't have Superman to fight off the pandemic, it just might have something even better: ordinary people doing extraordinary things.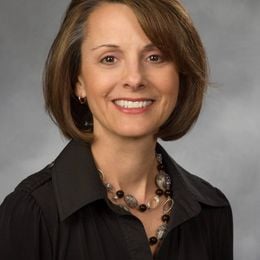 Diane Eastabrook
is a Chicago-based journalist. She has reported for Al Jazeera and the PBS Nightly Business Report.
Read More