The Acclaimed Documentary Maker in Her 70s With More Stories to Tell
From her 'Mad Men' days to her new movies, Sandi Bachom has been one vigorous videographer
At 76, Sandi Bachom is one of the most tireless documentary filmmakers of the past 10 years of political turmoil, from Occupy Wall Street to the January 6 insurrection. "Like Zelig with a camera," as the liberal cinematographer/director/producer/editor is often called (and a straw bowler and often a natty vest over a starched white shirt).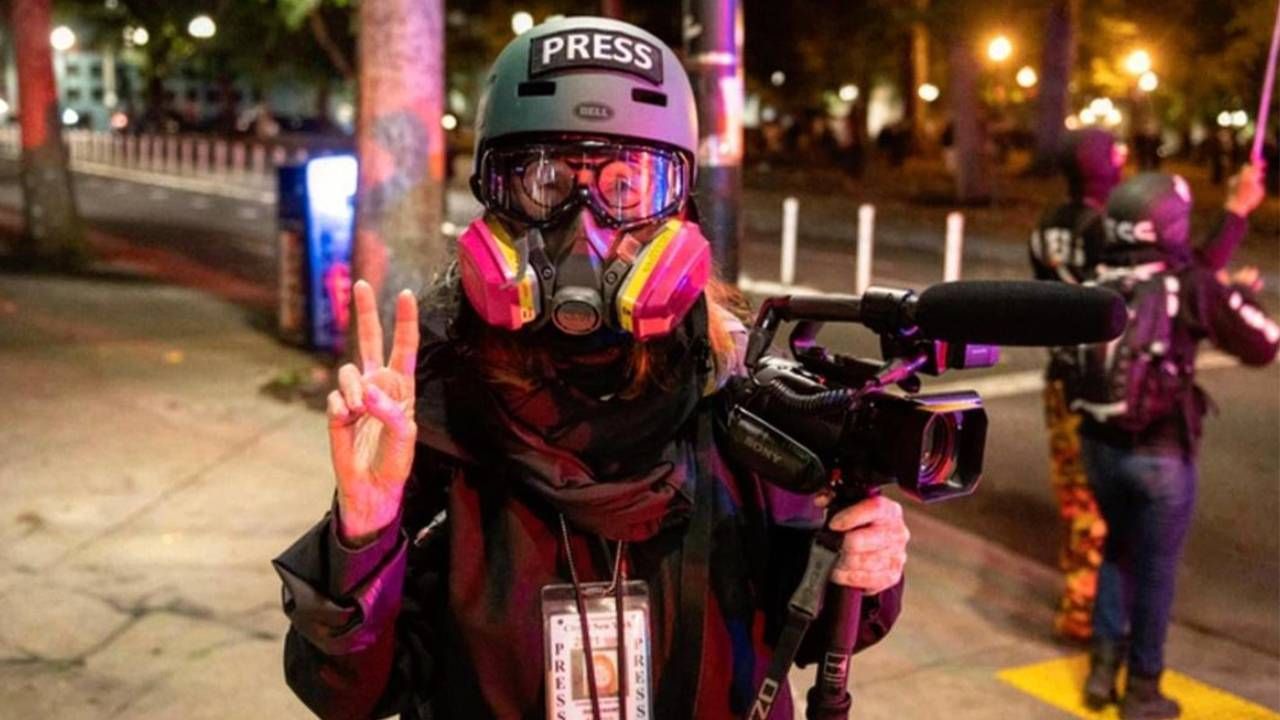 Over the past dozen years or so, Bachom has won awards for her short films such as "Shadow Boxer" and had her footage shown on every major network.
Four years ago, on August 12, 2017, while aiming her camera at the Confederate-flag-waving marchers in Charlottesville, Va., chanting "Jews will not replace us!," she was pepper-sprayed, doused with urine and knocked to the ground. She cracked her head open and broke her arm.
Bachom's January 6 Capitol Footage
To say she got up and carried on is an understatement. "After Charlottesville, I started following right-wing extremists everywhere. To Portland, to Washington D.C. on December 12 — that was a really bad one! — to the rally on January 5, when Roger Stone and Michael Flynn and all the Stop the Steal people spoke, to January 6 itself."
"He hired me because I was smart and pretty. You could bluff your way into jobs back then."
Bachom documented that last one's entire day, explosive increment by increment. It's on a timeline on her website.
She was just finishing the timeline when, one day in late July, she and I had a long talk by phone, during which she described a life of resonance lived over seven decades and friendships with bold-face name celebs — along with considerable challenges. 
Bachom was raised in Hollywood and environs by her grandmother after her film-industry artist parents divorced, when she was three. After attending Orange Coast College, she went to Fullerton Junior College. During that time, she became friends with singer-songwriter Jackson Browne. "He called me his mentor because I introduced him to the music of Bob Dylan. We went to these [L.A.] clubs together — The Troubadour, The Golden Bear."
In 1967, Bachom and guitarist boyfriend Stuart Sharf moved to New York City and, since Sharf was a friend of Paul Simon, ended up being with Simon "when he played `The Boxer' for the first time. We also went to London with Paul and Artie [Garfunkel] at the height of their fame, when they did "Bridge Over Troubled Water." 
Through Scharf's friend, she met an ad agency producer who knew a director looking for a $50-a-week assistant. "He hired me because I was smart and pretty. You could bluff your way into jobs back then," Bachcom recalls.  
A Woman in the 'Mad Men' Days
Bachom then soared in advertising for four decades, producing thousands of award-winning commercials.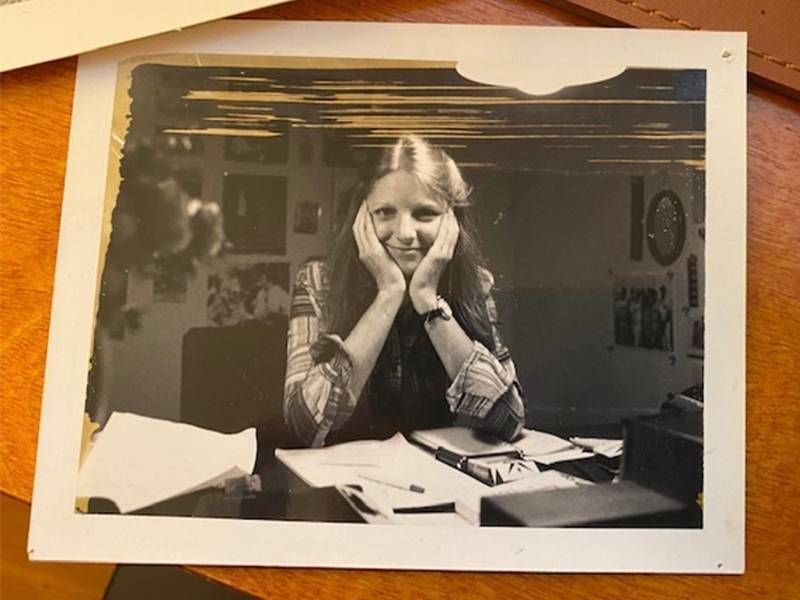 "I worked with all the greats — creative geniuses at the peak of their power who taught me how to be a filmmaker and not settle," Bachom says. These included Young & Rubicam's Steve Frankfurt, often cited as the inspiration for "Mad Men"'s Don Draper, and Bill Backer at McCann Erickson, who wrote the iconic 1978 Coke ad, "I'd like to teach the world to sing in perfect harmony.'"
In 1980, she married an ad copywriter and their son Grant was born in 1988, a year after Bachom stopped a robust drinking habit.
In the early '90s, Bachom became head of production at the edgy ad agency Mad Dogs and Englishmen, but then things started falling apart.
"I was laid off a couple of months before 9/11," she recalls. "There I was: fifty-seven, getting a divorce, broke and I'd lost my career. It was like running off a cliff." Grant was 13.  "It was a terrible time," Bachom says.
But she has a theory about terrible times: "They take you to a place where you wouldn't go of your free will."
Bachom learned that lesson from a friend whose father was a Holocaust survivor — Werner, a professional magician. In the first of her video series grouped as "The Last Eyewitness Project," Bachom was at first stunned to hear that Werner and his fellow Auschwitz prisoners had joke sessions every night. Werner explained it: "Even if I wasn't happy, I would still be in Auschwitz. So, I might as well be happy."  
The Lesson That's Stuck With Her
Bachom would hold Werner's lesson for later: "For every challenging time I come upon, I can either be consumed with the pain and sorrow of death or I can live the best life I can," she says.
"There I was: fifty-seven, getting a divorce, broke and I'd lost my career. It was like running off a cliff."
That lesson helped her maintain her sobriety (30 years now) and got her through being run over by a car in 2010 and, she says, defrauded by a personal injury lawyer who forged her name on an Allstate check. It helped her get past being briefly evicted from her New York City apartment and endure a shattered ankle in 2011.  
That year was the beginning of a particularly hard time, when Bachom, then 66, had to move into a friend's house in the Hamptons on Long Island. "I put my stuff in storage and lived rent-free, on Social Security, with no car, owing American Express forty thousand dollars," she recalls.
But she had something vital: a good video camera.
When Hurricane Sandy hit in 2012, Bachom took her camera to the hard-hit Rockaways in Queens, N.Y. and recorded interviews with people "who had lost everything in a matter of minutes. Rather than feeling sorry for myself, I lost myself in my craft. My work saved my life."
Then, she started shooting breaking news in New York City. "The next thing I know, I get my press pass — at seventy," says Bachom. "That's as proud an achievement for me as any award I've ever won."
The 'Oldest First-Time Filmmaker'
Documentary maker Michael Moore invited Bachom to show her Occupy Wall Street footage at his Traverse City (Mich.) Film Festival, where he introduced her as "the oldest first-time filmmaker." From then on, she was off and running — documenting, in New York and elsewhere, breaking news and the gathering political events, while seeing her social media reach multiply.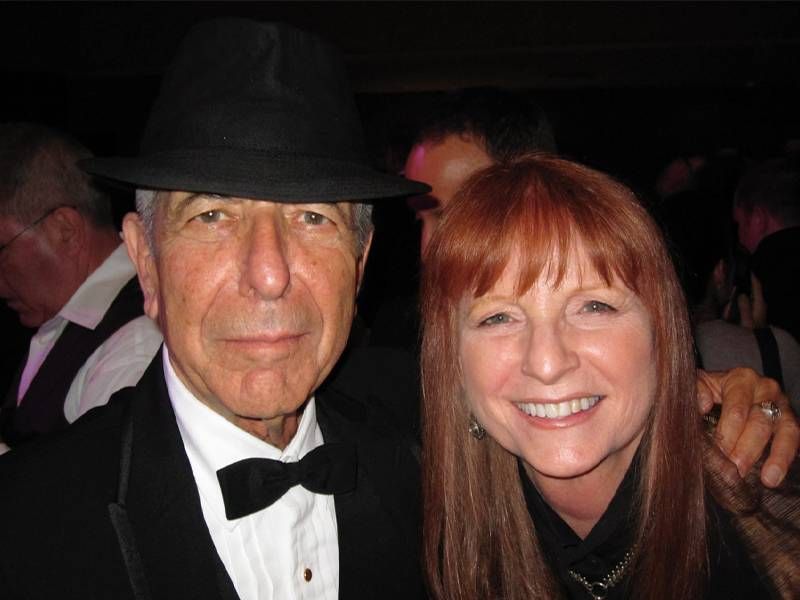 The months of the pandemic were highly emotional for her. Last April, she videotaped herself on YouTube, crying after the death and funeral of a friend who'd had COVID-19. "I'm scared," she said. "I don't want anybody I love to die… I don't want to die. I have a lot of work to do."
In the past two years, she has continued to drive and fly around the country to document the intense times — from the George Floyd protests to the MAGA rallies, from Minnesota to Washington, D.C.
On January 6, she arrived in front of the Ellipse and was horrified.
"By the time I got there, there were thousands and thousands of people. I tried to follow where they were going; they were trying to get into the building. There was such chaos," she recalls. "I had no idea what was going on! Thousands of people were crawling all over the place. There was no phone communication."
Afterwards, back at her hotel, an exhausted Bachom got a heartbreaking call: Her son Grant, a gifted musician and actor, had died just a month shy of his 33rd birthday. This "kind, generous, hilarious young man had a disease that lied to him," Bachom says.
It was similar, she notes, to the way Rep. Jamie Raskin's son Tommy would later leave a poignant note for his father: "Tonight my illness won."
Somehow, a version of Werner's lesson soon rang in Bachom's ear. She was able to carry on.
The last time I spoke to Bachom for this article was July 26; she just returned from watching former President Donald Trump's friend Tom Barrack plead not guilty in court and be freed on $250 million bail.
"Life is about acceptance and forgiveness," she says. And then she gets ready to edit her footage for her forthcoming documentary about the January 6 Capitol storming and its repercussions.
Editor's note: This article is part of America's Entrepreneurs, a Next Avenue initiative made possible by the Richard M. Schulze Family Foundation and EIX, the Entrepreneur Innovation Exchange.
Sheila Weller
is the author of eight critically acclaimed books, including three New York Times bestsellers including Girls Like Us: Carole King, Joni Mitchell, Carly Simon -- and the Journey of a Generation and her latest, Carrie Fisher: A Life on the Edge. She has won nine major awards for her magazine journalism.
Read More