Seeing Vacation Spots Differently on a Return Visit Years Later
The joys of serendipity, and having a little more cash
The first time I traveled to Europe was the summer of 1982. I was 21 and newly graduated from Duke University. My travel guide: Europe On $10 a Day. Booking an overnight train that could double as a hotel room was key and getting by on a couple of hours of sleep a night, a great loaf of bread and some cheese was status quo. Once a week, I'd seek out an American Express office, where I could place an international call home to mom and dad in Pittsburgh.
Those memories make me smile, and a tad nostalgic. But having recently returned from a week with my husband, Cliff, in Rome — a city I hadn't visited in over 20 years — I'm happy to report that travel gets better with age.
The Rewards of a Return Visit
And I'd like to share with you what I think are the rewards of returning to a favorite travel spot years later, at a different point in life.
During our trip, Cliff and I shared an apartment in the Prati neighborhood, which is wrapped around the Vatican, with a couple we've been friends with for years. They visit Rome regularly and their rental agent found a comfortable two-bedroom for around $50 a night per couple. We snagged a great airfare from Washington, D.C. to Rome to London (we also spent Christmas week in Cambridge with family) with a stop each way in Dublin: $825 each.
Our vacation proved you never lose that desire to travel with a frugal eye, but time and a fatter bank account can let you splurge on experiences that add value to our journey.
In our case: a car and driver from the airport, buying a pretty ceramic pendant from an artist in her workshop tucked along a narrow cobblestone street near the Campo de Fiori and one splurge on a three-hour, four-course lunch.
Going for a Private Vatican Tour
This time around, we opted to book ahead and pay $45 apiece for a private three-hour guided tour of the Vatican Museums, Sistine Chapel and St. Peter's Basilica. It was a sigh of relief. I wasn't jammed into a crowd straining to see, like years ago, but instead able to glean insights from a trustworthy guide at a leisurely pace.
In essence, this trip to Rome was the antithesis of rushing to cram in all the tourist sites on a whirlwind two days like on my last visit. We allowed ourselves the luxury to spend a full week in the city. Sure we visited the mainstream attractions such as the Coliseum, The Forum, the Pantheon and The Trevi Fountain, but at off-hours.
We strolled the charming, winding streets of the Monti neighborhood for a sumptuous meal at a tiny family-run restaurant, Trattoria Monti — the ravioli melts in your mouth and the tender Roman-style artichokes, bathed in olive oil, garlic, and fresh herbs are sublime. We took time to absorb the beauty of the soft pastel-coated buildings of Rome washed in mustard and rose and the glorious bridges, dating from 143 A.D., strewn across the Tiber.
Walking With No Agenda
We walked and walked and walked with no particular agenda for miles without realizing it.
Since we were ensconced in a residential neighborhood, each morning we could leisurely pop into the nearby farmers market to pick up freshly-made pasta, vegetables, cheese and bread. Cooking dinner at home was delightful, particularly after a long day of exploring and then feasting on our mouth-watering ingredients. Not only was that a cost-saver, but truly delicious and fun.
"Once you have been to a place, you have a feel for it," Cliff says. "As you get older, you appreciate the subtleties a little more. You have done all the tourist stuff but getting to walk in the neighborhoods and feeling like you are living there by going to the grocery stores and markets, is the magic. You're part of the fabric of the culture and not just a tourist. Those are the things you look for as a way to get a new experience. In Rome, we saw places we had seen before with new eyes."
Cliff is spot on (as he so always is).
Of Google Maps and Texting Plans
In honesty, there are some things about a DIY trip, that can be tricky. We came to the realization that Google Maps aren't always helpful when you're on foot in the old sections of the city, where streets change names, sometimes block-by-block. Cliff found himself periodically pulling out a paper map to get the best overview of where we were. Old fashioned, definitely, but also definitely necessary.
But I'd also say that modern technology can be a huge help. On my first overseas jaunt, of course, texting and cell phones didn't exist. This time, I used ATT's International Day pass, $10 a day, which let me use the mobile plan I have at home for data, text and phone calls. That let me call home to Mom, who is 89, at least every other day; I tried for daily when possible. Caregiving is something else that's often different between being in your 50s and your 20s.
The Stumbling Way to Travel
Maybe the best part of going back to a wonderful place years later is the serendipity of travel that transcends time. "Things just seem to happen without planning," as Cliff says. "You just stumble upon something."
For example, one day around 4:30 pm, we left the Galleria Borghese, where we visited the collection of Bernini marble sculptures, juxtaposed with 56 sculptures by Picasso, and arrived at the top of the Spanish Steps just as the sun was setting.
The light over the basilicas that scatter across the city and St. Peter's dome was mesmerizing. It caught our breath. And as we lingered, we were transported to another time.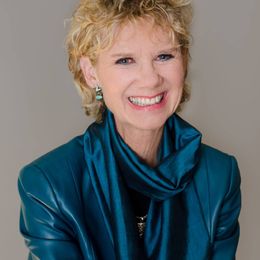 Kerry Hannon
is the author of Great Pajama Jobs: Your Complete Guide to Working From Home. She has covered personal finance, retirement and careers for The New York Times, Forbes, Money, U.S. News & World Report and USA Today, among others. She is the author of more than a dozen books including Never Too Old to Get Rich: The Entrepreneur's Guide to Starting a Business Mid-Life, Money Confidence: Really Smart Financial Moves for Newly Single Women and What's Next? Finding Your Passion and Your Dream Job in Your Forties, Fifties and Beyond. Her website is kerryhannon.com. Follow her on Twitter @kerryhannon.
Read More