Semi-Retirement Jobs With Great Benefits
Part-time positions often come with valuable perks, from huge discounts on meals, products and classes to free travel and housing
If you're thinking about working part-time during retirement, you've likely heard that finding good, flexible jobs with benefits like health insurance, dental coverage and 401(k)s isn't easy.
 
That's true. But what's also true is that some part-time, semi-retirement positions come with other types of benefits that are terrific and often fun.
Those perks can prove even more valuable than the income from the part-time paychecks. (I'm talking about more than the weekly free pound of coffee Starbucks' part-time baristas can take home, though that's a perk that actually perks.)
 
Match Job Perks to Your Interests
The trick is finding jobs with benefits that line up with your interests, lifestyle goals and spending habits.
 
(MORE: 3 Jobs You Didn't Know You Could Do in Retirement)
If you love to travel, look for work at a travel-related company. If you want to take classes during retirement, explore jobs at colleges or check to see if an employer you're considering offers tuition assistance to part-timers (UPS has tuition breaks for some part-time employees). If you're a sports fan, score a job at a stadium or with a local team.
 
Keep in mind, though, that benefits for part-timers vary considerably, even within the same industry. Some employers offer a full suite, while others reserve their goodies for full-timers. Some companies extend benefits to family members or domestic partners, others don't. In certain instances, part-timers are entitled to benefits from day one, but in other cases there's a waiting period.
 
So when you're interviewing around, ask about the eligibility requirements and limitations for part-time benefits.
 
Here are four appealing benefits you might be able to snag with a semi-retirement job:
 
Employee Discounts
Most retailers offer part-timers price breaks on their merchandise ranging from 10 to 35 percent; some are even more generous. 
 
You might also be invited to special trunk shows, sample sales or end-of-the-season clearance events where you can buy clothes, accessories and other merchandise at steep savings.
  
(MORE: Can You Really Make Money in Direct Sales?)
These discounts aren't just offered at department stores. You can also snag merchandise discounts at appliance outlets, Internet-based retailers and direct sales companies, like Pampered Chef or Discovery Toys.
 
If you're a foodie, you'll be interested in knowing that restaurant employees generally get free meals on their shifts and discounts during other hours. At Starbucks, aside from the free coffee, workers get a 30 percent discount on beverages, merchandise and food as well as unlimited free drinks on work breaks. And all Whole Foods Markets employees are entitled to 20 percent discounts, starting on day one.
 
Also, teaching a class or a two a week at a gym, YMCA or spin studio could allow you to work out free on the days you offer classes.
 
Free or Cut-Rate Entertainment and Classes
Plan to spend a lot of time in retirement taking in shows, going to lectures or watching movies? Then, consider a part-time job that lets you attend them for free or for next to nothing.
 
(MORE: Volunteering in Retirement: How to Get Great Freebies)
You might work a couple of nights a week at the local multiplex or – next year – take a seasonal box-office job at your summer stock theater. If art is where your heart is, try to get hired in the gift shop of a museum so you can attend gallery openings and lectures free of charge.
 
Sometimes the benefits of working at one cultural institution can extend to others.
 
For example, part-time, hourly employees at the Boston Museum of Science are entitled to free Duck Tours (guided journeys in World War II replica amphibious DUKW vehicles), discounted movie passes and more.
 
Many colleges offer tuition benefits to part-time workers. A recent FlexJobs.com posting for a part-time faculty assistant at Harvard University said the job recipient could take Harvard Extension continuing education classes for $40 a pop and receive discounts for Harvard graduate programs.
 
Travel Discounts
The travel industry is well known for its generous employee discounts, which can come in handy if you want to see the world in retirement – or just visit your kids or grandkids – when you're not working part-time.
Many airlines offer free flights. Southwest gives its employees, as well as their spouses, dependent children and parents, unlimited free flights as long as there's room on the plane. In addition, lots of hotels, theme parks and rental car companies give reduced rates to Southwest employees.
 
Large hotel chains, like Marriott and Ritz-Carlton, offer employees room discounts at their locations around the globe as well as reduced rates for food and beverages at their properties.
 
Free Rent in Cool Places
How'd you like to swap your sweat equity for free housing plus pay in a fascinating location? You can, by becoming a property caretaker or working in a national park as a seasonal employee.
 
Some owners of private homes, resorts, boats and villas hire caretakers to watch over their properties in their absence. You'll almost always get free lodging in exchange for caretaking services and you might be compensated in the form of meals, a salary or stipend – not to mention access to the place's swimming pool or tennis courts. To learn more about caretaking opportunities, subscribe to the Caretaker Gazette ($29.95 a year).
 
If you're the outdoorsy type, consider a job with the National Park Service, which employs thousands of seasonal workers every year – many of whom are over 50.
 
Jobs range from interpreters to tour guides to gift shop salespeople. You'll get to work in some of the most beautiful settings in the country and housing (cabins, RV parks or dormitories) is often included.
 
And as an added bonus, you might even find your next great love while working at a national park. While writing my book, Second-Act Careers, I interviewed Bill Berg, chief executive of Coolworks.com, a job board specializing in "jobs in great places," who said that he'd heard of more than one romance that blossomed amid a park's flora and fauna.
 
"People who work there tend to self-select," he said. "They share the same passions and values, and that makes for a strong community. In an environment where people eat, sleep, work and socialize together, it's no surprise that strong bonds form."
 
To learn about about openings at the National Park Service, check the USAJobs.com and Coolworks.com sites. At USAJobs.com, search by typing in National Park Service and then click on Part-Time in the Work Schedule area. At Coolworks.com, search in the Categories area, which includes job postings by the season.
The Intangible Perk From Semi-Retirement Work
 
Sometimes, the biggest benefit of working in retirement is the fulfillment you'll get from having a job.
"It's keeping me alive," says Saul Cohen, 70, a former sales representative who's now a cheesemonger for Whole Foods Market in Darien, Conn. "I'm active. I'm with people. I have friends who've become customers and customers who've become friends. I absolutely love it."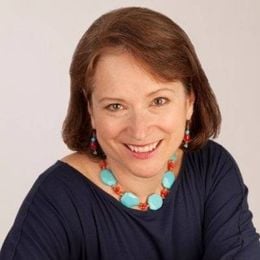 Nancy Collamer
, M.S., is a semi-retirement coach, speaker and author of Second-Act Careers: 50+ Ways to Profit From Your Passions During Semi-Retirement. You can now download her free workbook called 25 Ways to Help You Identify Your Ideal Second Act on her website at MyLifestyleCareer.com (and you'll also receive her free bi-monthly newsletter).
Read More