Seven Common Medicare Mistakes to Avoid
Tips to consider as Medicare's Annual Election Period approaches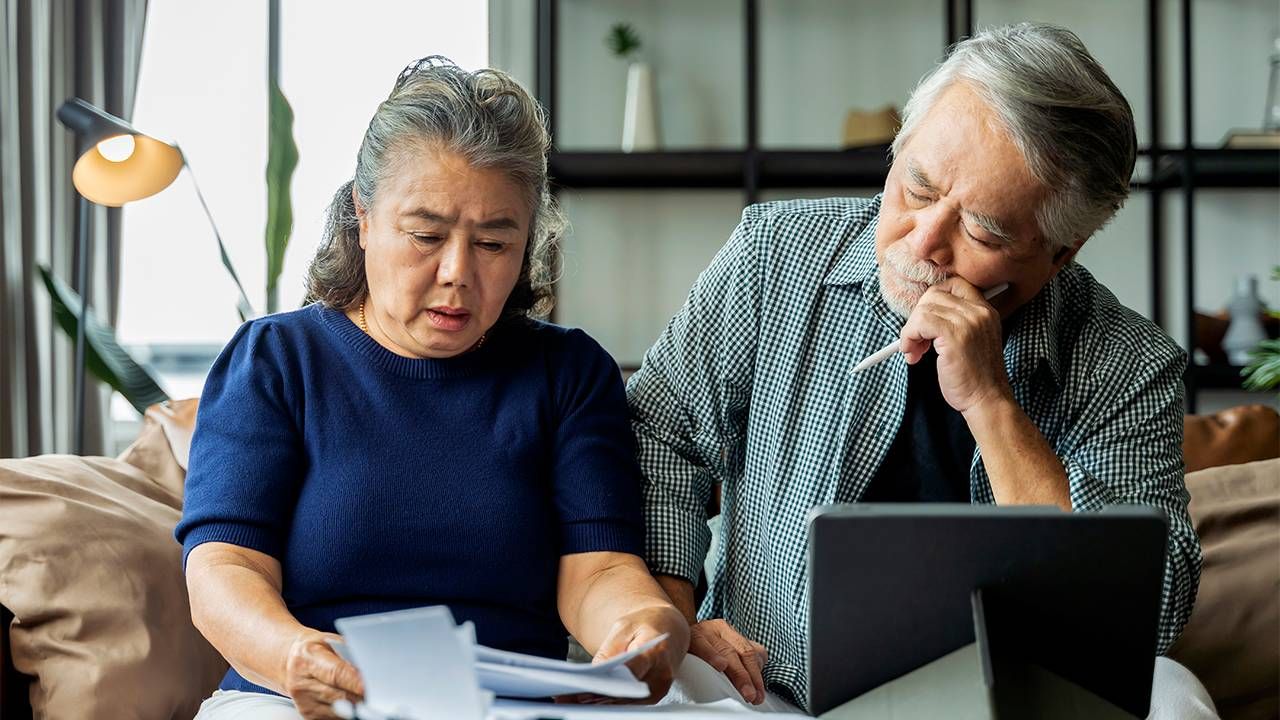 There are currently 3,834 Medicare Advantage plans, 766 Part D Prescription Drug Plans (PDP) and a host of carriers offering Medicare Supplemental plans. Those numbers are expected to rise in 2023, but eight is the number that matters to me. That's the number of Medicare-eligible customers in my family who will be sifting through their options to pick a plan. While I do my best to support their decisions, it can be challenging, even for someone who works in the industry every day. 
Enrolling in Medicare can be complex and confusing to anyone, but especially for those who are new to the program. If you don't do your homework, you can end up with a health insurance plan that doesn't fit your needs or one that is too costly. 
As the Medicare Annual Election Period (AEP) approaches this fall, it's not too soon to start evaluating your options and asking the right questions. When I'm giving advice to my family members about choosing a Medicare plan, I warn them about these common mistakes that some people make. 
Mistake #1: Not getting started early enough
Health care is a critical part of your overall retirement plan. For that reason, you should start thinking about Medicare even while you are still working, especially if you plan to keep working past age 65. There are many things to consider, including certain late penalties that can occur, so get with an expert, such as your Human Resources representative or an insurance broker, to make sure you know the rules and how they might impact your future coverage. 
Mistake #2: Not fully understanding the different plan types
As I mentioned earlier, there are thousands of Medicare plans available, including Original Medicare, Medicare Supplement, Medicare Advantage (MA) and standalone Prescription Drug Plans (PDP). The plans work differently and it's important for you to know the differences. Original Medicare is offered through the government and includes all providers who agree to participate in the Medicare program. A Medicare Supplement, offered by private insurers, complements Original Medicare. It is available for an additional premium and helps pay for things Original Medicare doesn't, such as copays and coinsurance. A standalone PDP provides for coverage of prescription drugs, which are not covered by Original Medicare or Medicare Supplement. Standalone PDP plans are offered by private insurers for a monthly premium. Finally, MA plans cover everything covered in Original Medicare, plus extras, such as dental, vision and hearing. MA plans often include prescription drug coverage. MA plans generally include a network of providers and many of the plans are available at no extra cost.
Mistake #3: Assuming your plan hasn't changed
If you already have Medicare, always check for plan changes. AEP, which occurs from October 15 through December 7 each year, is the one time most people can select or change plans. If you like your plan, you can likely keep it, but it's important to check first for any changes in the upcoming year. In September, current MA customers receive a document called the Annual Notice of Change (ANOC) in the mail, which outlines any plan changes in the upcoming year, such as changes in out-of-pocket costs. Make sure you read it. If there are changes that you don't like, then you can search for another plan. 
Mistake #4: Only considering the monthly premium cost
The monthly premium is just part of a plan's total cost. It's important to know out-of-pocket costs, too, such as co-pays and deductibles. Some medications can be expensive so you should also check the prices and rules around any prescription drugs you take on a regular basis. 
Mistake #5: Overlooking network requirements
MA plans generally include a network of providers to give you the most affordable care possible. But, requirements can vary based on the plan. Check to make sure your favorite doctors (including specialists), hospitals and pharmacies are included in a plan's network. You may be able to go outside the network, but know that you could pay more if you do. 
Mistake #6: Not taking advantage of your benefits
Once you've chosen a plan, be sure to use the benefits it provides, including all preventive health measures recommended by your doctor, such as screenings and vaccines. Please don't defer care. By being proactive, you may be able to address a health condition early or even prevent it from occurring altogether. 
Mistake #7: Not asking enough questions
A common thread here is the importance of being educated about your options. You shouldn't buy a plan until you understand it. I always tell my family members to ask their broker, insurer, physician or even friends and other family members who have Medicare plenty of questions. At the end of the day, everyone wants to ensure you get what you need to accommodate your budget, lifestyle and physical and emotional well-being. 
For more information about Medicare, visit Medicare.gov, Cigna's website at www.cignamedicare.com or the state health insurance assistance program in your area. 
Ryan Kocher

Ryan Kocher is chief growth officer for Cigna's Medicare business. In this role, he oversees sales, marketing, customer retention and customer experience, for all of Cigna's Medicare products across the nation. He has been with Cigna for nearly two decades.

The information contained in this article is not intended to be a substitute for professional medical advice, diagnosis or treatment. Always seek the advice of your physician or other qualified health care provider with any questions you may have regarding a medical condition or treatment and before undertaking a new health care regimen. To learn more, visit www.cignamedicare.com. 
Read More

Cigna Corporation (NYSE: CI) is a global health services company dedicated to improving the health, well-being and peace of mind of those we serve. Cigna delivers choice, predictability, affordability and access to quality care through integrated capabilities and connected, personalized solutions that advance whole person health. All products and services are provided exclusively by or through operating subsidiaries of Cigna Corporation, including Cigna Health and Life Insurance Company, Connecticut General Life Insurance Company, Evernorth companies or their affiliates, and Express Scripts companies or their affiliates. Such products and services include an integrated suite of health services, such as medical, dental, behavioral health, pharmacy, vision, supplemental benefits, and other related products. 
Cigna maintains sales capability in over 30 countries and jurisdictions, and has over 190 million customer relationships throughout the world. To learn more about Cigna®, including links to follow us on Facebook or Twitter, visit www.cigna.com. 
All Cigna products and services are provided exclusively by or through operating subsidiaries of Cigna Corporation. The Cigna name, logos, and other Cigna marks are owned by Cigna Intellectual Property, Inc. Some content may be provided under license. © 2022 Cigna