My Marriage: Sexless With Benefits
A husband's candid account of a celibate marriage
In Lisa Taddeo's new book, Three Women, she explores the sex lives of a trio of females, seeing how moments of passion altered their lives. My spouse should be included to make the book Four Women. Hers, however, would be a more celibate story, as would the stories of many women in the United States. According to a study published several years ago in Newsweek, 15% to 20% of couples, like my wife and me, are in a passionless marriage.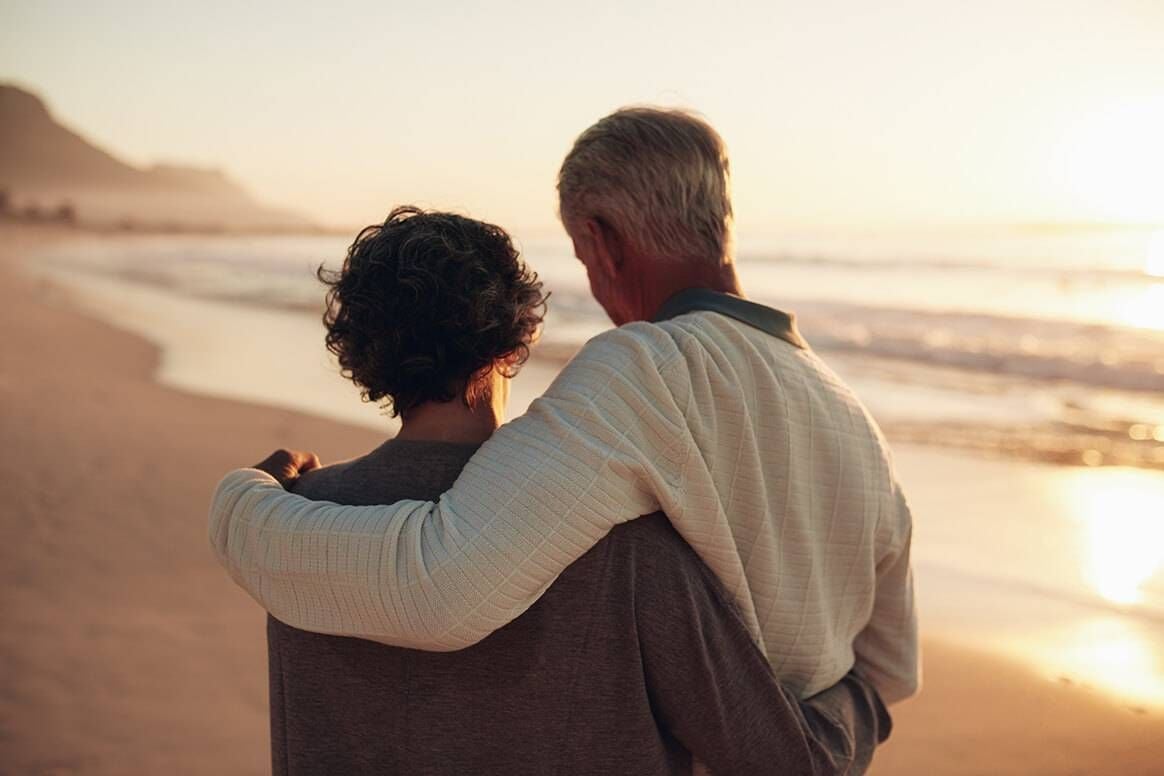 While it can be common for people in their sixties not to have sex, our story started decades earlier. Julia and I haven't had sex since our daughter was conceived 26 years ago. We weren't asexual, but we settled into a non-physical complacency. It was embarrassing to admit, but there wasn't a lot of chemistry between us. After a quarter of a century of wedlock, Julia had had enough with the almost-attempts, promises and fooling ourselves.
Our life as partners and friends was fulfilling up to a point, but how long could I fool myself and say it was a lack of sexual chemistry when there was so much more to the story?
Two years ago, Julia entered our bedroom with a magazine article about couples who have open marriages. We read the long piece together during an overcast afternoon. She said this was what she longed for, to see other men freely, to find someone who would give her what she deserved.
Though I was surprised and hurt, I acquiesced. It felt wrong to hold her back. I did not want to separate, and preferred staying in our asexual union forever. Though I was terrified she'd find someone else and leave me, cutting off the possibility that we might reconcile felt more catastrophic.
Difficult Family Backgrounds
There were very few women I was intimate with before Julia. At 30, she and I met in a fiction-writing workshop in Greenwich Village. She read my short story before meeting me and told another group member before class that she hoped I was as nice as my character.
The next night, I arrived at a dinner party given by a member of our group and Julia was there. We spent the whole night talking. Then we kissed. When I was getting my coat, a member of the group whispered in my ear, "That's the woman you're going to marry."
Over time, Julia and I realized that the obstacles we had to overcome in our relationship originated in our families. We were damaged goods.
She grew up in a secular Jewish home where you weren't allowed to make any noise before noon because her father was doing his mathematics. He was a tyrant who terrorized Julia with violent outbursts.
On the evening I was to meet her parents, Julia's hands trembled in the cab on the way to the downtown restaurant. Her legs shook. She couldn't speak. I didn't think she could get out of the taxi.
Her father acted lovely to me. With his white hair and black glasses, he seemed like a benevolent teddy bear. Julia's mother and I connected immediately with our shared love of reading Russian novelists like Tolstoy and Chekhov.
In my case, the trauma of my mother's four-month hospitalization in a mental institution when I was three permanently devastated me. I didn't understand the excuse my father gave for why my mother wasn't there — that she was tired and needed to get back on her feet. Later on, in school, I couldn't grasp lessons which my classmates seemed to get with ease.
Having a mother like mine made intimacy difficult. When I was 12, living in Queens, I walked home with a girl I had a crush on. When she took my hand, I wondered if I should kiss her. But I had never done this before and felt timid. Uncharacteristically, I told my mother about it.
"Do you want to practice with me?" she asked, unable to keep healthy boundaries. Mortified, I said no, and rushed to my room.
Fighting About Sex We Weren't Having
Despite our lack of physical intimacy, the affection Julia and I had for one another healed our broken parts.
It was hard to explain what happened when we attempted to have sex. A heaviness enveloped me, and I could fall asleep easily. We might kiss, but it would not arouse either of us. Julia and I recognized that our marriage was one of re-parenting each other.
On days when I was depressed and insecure about work, Julia would encourage me.
"You can do this," she said, raising the blinds in our blue-painted room. "It's no different than yesterday." The morning light poured in. "Just get up and take a shower. Remember how good you felt when you came home yesterday?"Julia asked.
But there were evenings when we fought. Once, while walking along Broadway, Julia punched my arm and I hit her back in the shoulder. It was the first and only time we ever struck each other. We stood there dazed, unable to comprehend what was happening. Yet we knew that underneath it all, we were fighting about the sex we weren't having.
How could two people who were in love not fulfill that basic human desire?
A Small Addition of Intimacy Makes a Difference
Over the years, we oscillated from bickering about our celibate marriage to enjoying our day-to-day life where we cooked, went to movies and spent summers on Martha's Vineyard.
Our life as partners and friends was fulfilling up to a point, but how long could I fool myself and say it was a lack of sexual chemistry when there was so much more to the story? The fact is, I was never present. I was an absent, often mute, life partner.
When Julia came to me to say what we had wasn't enough for her, I reevaluated the emotional blocks. In the subsequent months, when she dated someone she met online, I didn't freak out. Yet it jolted me. I was smart enough to not act out on my feelings, and remained loving while giving her space.
I asked her to tell me the details of her dates ("Are you sure you want to hear this?" she asked) and paid attention to how these other men were romantic and attuned to her. I wondered if the erotic attraction we lacked could be learned.
After a six-month relationship, Julia returned to me, saying that she wanted us to work on being closer. As a sex therapist had once suggested, we began a ritual of spending 15 minutes each morning naked in bed, holding one another and talking. It's amazing how this small addition of intimacy has led us to being more amorous with one another.
Soon, I plan to make my next move, with my wife of 28 years. We never had halcyon days of passion in our youth, but it feels as though we have another chance now.
Scot Nourok
, a freelance writer, who has written for The New York Daily News, Purple Clover, and Nick at Nite, is at work on a novel set in New York City on Fifth Avenue and in Greenwich Village.
Read More