Should You Consider a Franchise in Unretirement?
The pros and cons of taking the plunge for your second act
When it comes to pursuing an entrepreneurial dream as a second act, I've been somewhat skeptical about the idea of buying into a franchise.
Over the years, I've been repeatedly pitched the entrepreneurial wonders of franchising, but the benefits always seemed way overhyped and the drawbacks minimized too much. For instance, franchise proselytizers often tout the low failure rate of franchises compared to de novo startups, although a closer look at the numbers (admittedly woefully sketchy and incomplete) suggest that any difference is minimal.
I've also found the turmoil at a number of high-profile franchises over the years disturbing. Look at the recent upheavals at McDonald's. Franchisees make up a majority of the Golden Arches' fast-food empire and a new survey suggests morale among them has plunged to a new low.
(MORE: Opening a Franchise After 50)
Why He's Less of a Skeptic
But after meeting with Bill Fruen, a franchise broker out of Wayzata, Minn., over coffee a few weeks ago, I agreed to take another look, this time concentrating on whether buying a franchise is a realistic option for boomers searching for an encore career. And I'm coming around — somewhat. Fruen persuaded me that the franchise universe is so diverse it could be a worthwhile exploration for people looking to become business owners during their Unretirement years.
What is a franchise? It's a legal agreement that lets the franchisee own a business by agreeing to follow the business model and operating rules of the franchisor. Franchise opportunities range from famous brand-name companies such as Subway and UPS Stores to less well-known operators, like Fish Window Cleaning (a commercial and residential window-cleaning service) and Heaven's Best (which does carpet cleaning). There are 781,794 franchised establishments or retail units in the U.S., according to the International Franchise Association.
The cost of buying a franchise ranges widely, too, from a few thousand dollars to well over a million.
(MORE: Is the Boomer Entrepreneurship Boom Fading?)
The Benefits of Franchising
The big attraction to owning a franchise is that you "get to use another firm's proven business model," says Arthur Koff, the octogenarian head of Retired Brains, an online portal targeted at retirees and boomers planning their retirement.
"A franchise comes with training, marketing programs and support," adds Eric Stites, chief executive officer and managing director of Franchise Business Review, a market research firm. "It's a 'business in a box' package."
Boomers are increasingly buying into the franchise idea. Nearly one-third of all franchisees (29 percent) are 55+, up from 23 percent in 2007. They're typically attracted to sectors that offer greater lifestyle flexibility and a relatively small upfront investment of $100,000 or less. Among the industries with large numbers of older owners: real estate, travel agencies, business services and senior care.
(MORE: Do Your Homework Before Buying a Business)
My sense is that many boomers creating a second act for themselves as franchise owners are looking for satisfying work that also allows for spending time with the grandkids and a bucket-list trip or two or three.
"They are really buying themselves a job," says Stites. "They aren't looking to build an empire."
Advice From an Expert
Bill Fruen, 72, shares Stites' perspective. Fruen had a successful career building and running a manufacturers rep agency in consumer electronics for over 25 years. About 10 years ago, he found his encore career by joining FranChoice, where he acts as a matchmaker between people interested in finding franchise opportunities and franchisors;Fruen gets paid a fee by the franchisor. He works out of his home and controls his hours. (FranChoice is the rare franchise broker that isn't itself a franchise.)
I asked Fruen for his advice to people 50+ considering becoming franchisees.
Besides looking at the financials (including the franchisor's mandatory financial disclosure document), Fruen recommends buttonholing current franchisees as well as those who got out. In my experience, owners are very willing to share the good and the bad of their enterprise; you just have to seek them out and ask.
Boomers should be wary of restaurants and other franchises that require a significant investment in real estate, which tends to drive up the price, adds Fruen. (In other words, forget McDonald's, Burger King and the like.)
Fruen also says you need to be able to answer three key questions:
What are the economics of the franchise? You want to learn how long will it take to break even and what's a realistic expectation for return on investment.
Does the business of the franchise energize you? There's no point creating an encore career with a franchise that sells products and services you don't care about or like.
Is there a good cultural fit between you and the franchisor — its values and approach? If not, walk away.
Striking Out On Her Own
Shellie Seyer, 51, who lives in the San Francisco Bay area, did her due diligence (financial and internal) and became a franchisee with Express Employment Professionals in 2007. The company provides temporary and flexible staffing with an emphasis on light industrial and professional workers.
Previously, Seyer had been in real estate for some 20 years. "I was tired of making someone else money," she told me. "I wanted to do something tried and true and strike out on my own."
Seyer concedes the launch wasn't easy, personally or professionally. Soon after opening for business, she was diagnosed with breast cancer. After surgeries, chemo and radiation, however, her health is back and business is picking up. Seyer now has six people working for her, including her 30-year-old daughter; her 15-year-old son will answer the office phone this summer.
With time, Seyer says, she hopes to build greater flexibility into her schedule. "I don't know about retiring," she says. "But I want to have time to play."
The Biggest Risk In Franchising
For many near-retirees, the biggest risk in taking the franchise leap is undercapitalization — not enough money to see the investment through. Everyone I talked to for this column emphasized the importance of having enough liquid assets on hand — $50,000 to $60,000 above the required investment in a franchise. It takes time for a new franchise to start earning money and the franchisee needs a financial buffer to get through the lean times.
"Problem is, most people don't have a clue about the start-up costs for a franchise," growls Koff. (He lays out the basics of owning a franchise in his new ebook, Lifetime Planning Guide Resources for Boomers & Seniors.)        
                                                      
Owning a business is a lot of work. I think boomers contemplating the franchise option should look into business services such as business coaching, sales and business training or tax services. Those types of operations, I believe, are best suited to experienced workers looking for income streams in Unretirement.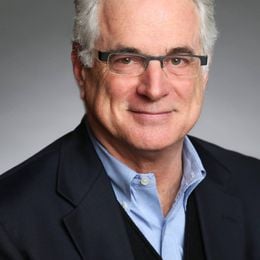 Chris Farrell
is senior economics contributor for American Public Media's Marketplace. An award-winning journalist, he is author
 of the books Purpose and a Paycheck:  Finding Meaning, Money and Happiness in the Second Half of Life and Unretirement: How Baby Boomers Are Changing the Way We Think About Work, Community, and The Good Life.
Read More