Do Older Adults Really Need Vitamins and Supplements?
There's been a lot of research about supposed benefits. Here's what we know.
Do you really need to take that vitamin? Probably not. More and more data shows that healthy people don't gain anything from popping vitamins and minerals, and supplements may even pose risks. Here's what you need to know about these popular products: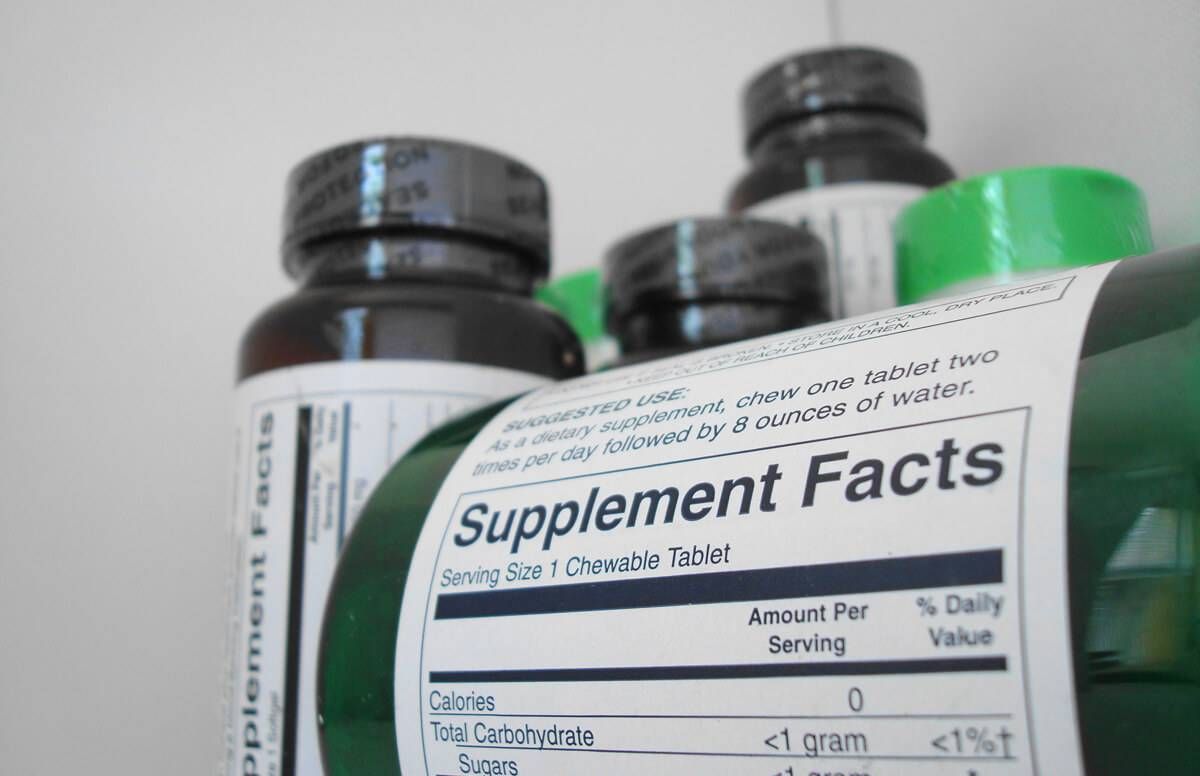 Vitamin D
Despite the fanfare surrounding the sunshine vitamin, there's growing concern that people are being over-tested and over-treated for vitamin D deficiency.
The National Academy of Medicine has determined that individuals are deficient if their blood levels of vitamin D fall below 20 ng/mL, which affects between just 6 and 13 percent of Americans, says Dr. JoAnn E. Manson, a professor at the Harvard School of Public Health in Boston and a leading vitamin D researcher. (Some doctors have considered blood levels under 30 ng/mL a problem.)
"Several randomized control trials have shown no benefit from supplements, and some have even suggested that very high doses of vitamin D supplementation — especially once-a-month or once-a-year dosing — are linked to an increased risk of fractures and falls," says Manson.
A recent review  found that older adults who take vitamin D and calcium are no less likely to break their hips or other bones than those who don't use the supplements. And so far, claims like cancer prevention haven't panned out in studies. Make sure you are truly Vitamin D deficient before you take a supplement, Manson advises.
Calcium
Older adults need 1,000 to 1,200 mg a day, but chances are, you are getting more calcium from food than you think. Besides dairy foods, calcium is found in leafy greens, cruciferous vegetables, canned salmon and sardines, white beans, figs and fortified foods like orange juice and tofu.
Calcium in pill form (rather than food) has been linked to kidney stones and heart disease. Data also show that calcium supplements don't build bone mass significantly and aren't as protective against fractures in postmenopausal women as once believed.
Who needs a calcium supplement? Elderly and infirm people with a poor diet and those with osteoporosis may still benefit. "But if your dietary calcium is reasonable, one 500 mg tablet a day is plenty," says Dr. Clifford J. Rosen, an endocrinologist at the Maine Medical Center Research Institute.
Multivitamins
With hundreds of multivitamin formulations on drugstore shelves — and amounts ranging from the recommended daily allowances to megadoses — it's easy to understand why "many people use them in the belief that they are improving their health," says Dr. Eliseo Guallar, a professor of epidemiology at the Johns Hopkins Bloomberg School of Public Health. "But this hasn't been proven."
Multiple studies have shown multivitamins don't have a substantial effect on the rate of heart disease, cancer or death from any cause. Other research has found they didn't do much to help brain health or prevent a second heart attack.
An antioxidant supplement can slow the progression of macular degeneration, however, Guallar says. And people who have had bariatric surgery need a multivitamin because they don't absorb nutrients from food very well, adds Paul M. Coates, director of the National Institutes of Health's Office of Dietary Supplements, which conducts supplement research.
Though it's almost always better for other people to get nutrients from food, it's fine to take multivitamins occasionally to make up for poor eating, Coates says.
Fish Oil Supplements
The American Heart Association endorsed the use of fish oil supplements for heart health in 2002. But now the group is walking this advice back.
Why?
"The vast majority of high-quality clinical trial evidence, most of which relates to heart disease, shows no benefit from taking fish oil supplements," says Andrew Grey, associate professor of endocrine medicine at the University of Auckland School of Medicine, who studies bone diseases. "But they may slightly reduce the risk of dying in patients with heart failure."
The bottom line: Fish oil supplements probably aren't helping you. Eat fish instead.
B Vitamins
Adults need 400 mcg of folate, 1.3 to 1.7 mcg of vitamin B6 and 2.4 mcg of vitamin B12 every day. But you can probably get enough of these nutrients from food, especially if you eat fortified products like cereal and processed grain products. And studies on the effectiveness of B-based vitamin supplements against heart disease, cancer and dementia have found little to none.
"If your typical diet provides enough B vitamins, there appears to be no advantage to taking more," says Coates. Plus high levels of B6 can cause nerve damage, according to the Office of Dietary Supplements.
However, vegetarians, vegans and older people (who are sometimes less able to absorb vitamin B12 in food) may need a B vitamin supplement. The diabetes drug, Metformin, also interferes with the vitamin's absorption. People with kidney problems or autoimmune diseases may need a B6 supplement, according to the Office of Dietary Supplements.
If you are concerned, ask for a test.
Editor's Note: For more perspective, watch the "Frontline" episode, "Supplements and Safety":

Beth Howard
A former magazine editor, Beth Howard specializes in health and medicine. She also writes for U.S. News & World Report; Reader's Digest; O, The Oprah Magazine; The Washington Post; and The Wall Street Journal. She is based in Charlotte, N.C.
Read More