4 Steps to Build a Skills List When Job Hunting
Putting the right skills in your resume builds your credibility as an applicant
A goldfish has an attention span of nine seconds. Job recruiters have even less when it comes to reading your resumé. Research from The Ladder shows that an average recruiter spends just six seconds looking at a resumé.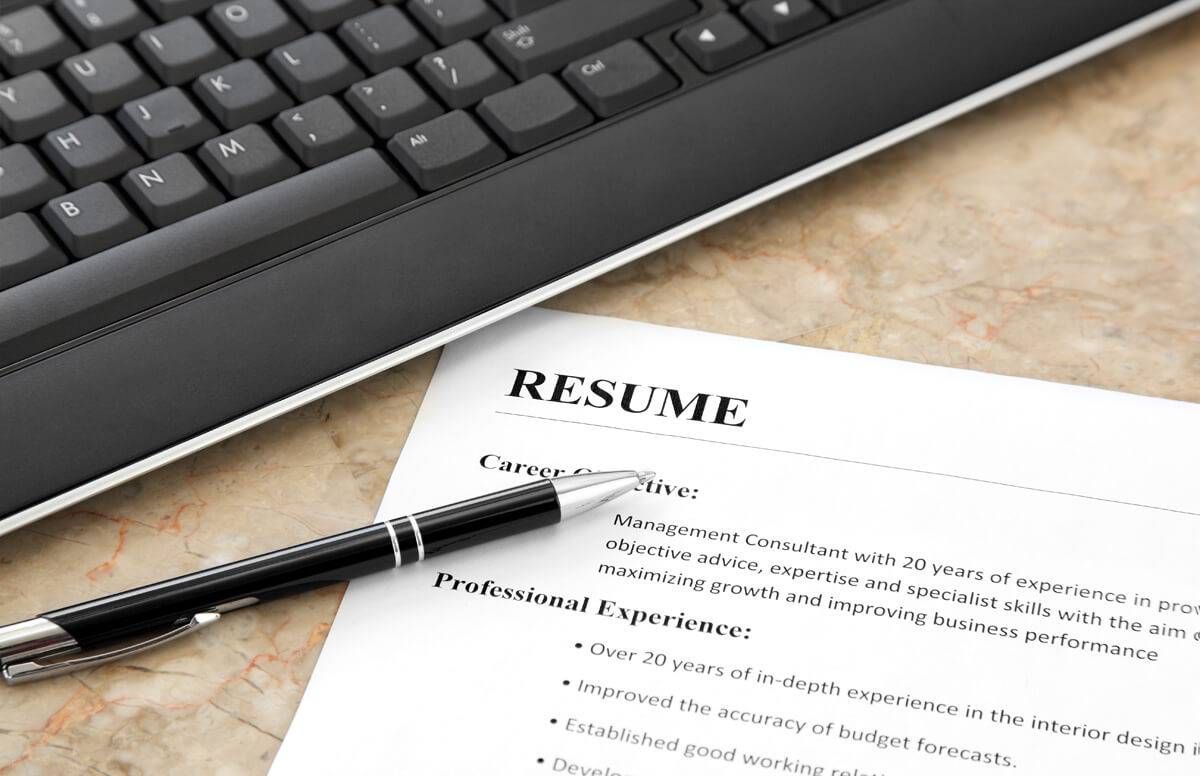 So how can you leverage this small window of opportunity? One way not to do it is by including in your resumé skills that the recruiter isn't looking for. That can sabotage your chances of getting an interview.
And adding just your best skills doesn't work. What you need to do is tailor your skills to the particular job description and exude trustworthiness with each phrase in the resumé.
For a quick way to build a skills list, you can check resumé examples for specific job profiles here.
The following four simple steps will show you how to write skills in your resumé to build credibility:
1. Make A Master List of Your Skills
List all your skills that are even remotely related to the job you want. Keep in mind that there are two types of skills:
Hard Skills: These are ones that are technical, tangible and measurable. They are usually taught through classroom teaching, books or other learning resources. For example, computer programming, product design and mechanical engineering are hard skills.
Soft Skills: These are "people" skills. They are less tangible and aren't usually teachable. Examples include self-discipline, emotional intelligence and leadership.
In the modern workplace, soft skills are as important as hard skills. In fact, according to research by Natalie Severt, a resumé expert, roughly 78 percent of employers look for soft skills (such as leadership and teamwork) while only about 67 percent look for hard skills.
It makes sense; without self-discipline and an ability to listen and observe, which are soft skills, we can't master the hard skills. So, it's important to mention both types in your resumé.
Make sure you include your technology skills so you can counter the stereotype that older workers aren't tech savvy. Mention any basic computer skills including Excel, Microsoft Office and your ability to quickly gather data from the web. Add in your tech skills that are more advanced. Exclude any outdated technology skills, such as MS Word 2003.
2. Tailor Your Skills List to Your Specific Job
By now, you know which skills you have. But to quickly grab the recruiter's attention, you must mention the exact skills he or she is looking for. Here's how:
Scan the job description for relevant skills: You must have all these skills to do the job. Assuming you do, add any to your skills list that aren't there already.
Scan similar job descriptions online: Go to Indeed.com, enter the job position you're applying for and peruse similar job descriptions for relevant skills. Then add any you have to your list.
Research similar profiles on LinkedIn: Go to LinkedIn and find profiles of people who have the kind of job you're seeking. Note their skills and any certifications or courses they've mentioned. Add to your skills list any similar ones you have.
Browse LinkedIn's list of most in-demand skills: Use LinkedIn's Top Skills of the Year list to find out which skills you can't afford not having.
3. Use Keywords, Numbers and Proof on Your Skills List
Now you have the skills your prospective employer is looking for. Next you want to add trustworthy credentials relating to them in the areas of your resumé that recruiters will scan:
Keywords  Since most recruiters are flooded with resumés, they use bots or software such as ATS (Application Tracking System) to quickly scan them and filter the ones with appropriate keywords. You'll want to mine the job description, note any skill keywords mentioned once or more and include them in your skills list. Give concrete evidence from past experience while mentioning the keywords. This shows you have created results with those skills.
Quantify  Support your skills with quantified experience. Quantified achievements feel tangible. A corporate lawyer should write something like "worked with the board of directors to mitigate business risks in 12 cases, saving $450,000 for the company" instead of "worked with top corporations."
Add Facts Also, provide concrete facts with your skills. For example, if you're a product designer, you could mention that your design was used for the specific product series XYZ which later became one of the bestselling products of the company.
4. Know Where to Put Skills On Your Resume
Recruiters quickly scan the top third of your resumé before looking at anything else. So here are the three resumé sections to focus on:
Resume Summary/Objective: This section outlines your professional skills and progress.
Experience: Usually, this section is right below your resumé summary/objective section. It's where the recruiters look for concrete proof of your skills and achievements. In this section, write bullet points to show your skills and relevant proof.
Skills: In the skills section, just mention the name of each skill with no further details.
Doublecheck Your Resume
When you are done writing your resumé, run it on the JobScan site along with the job description. The JobScan tool shows how well your resumé matches the job description.
Akshay Gupta
loves to write about personal growth. He believes once people believe in themselves, they become unstoppable.
Read More