Soaring Rents Could Ruin Your Retirement Plan
Why selling your house and then renting might not fly
As if Americans nearing retirement didn't have enough to worry about, you can now add this: soaring rents and rental shortages. That combination could disrupt their retirement plans in a big way.
As someone thinking seriously about one day selling my home and then renting in retirement, I'm getting spooked. And if you've been contemplating a similar move, you should be concerned, too.
The rental-vise news comes from a Wall Street Journal story yesterday (Hot Housing Markets Pinch Seniors),  the new Pew Charitable Trusts Household Expenditures and Income Study and a distressing December 2015 report from Harvard's Joint Center for Housing Studies, America's Rental Housing.
According to Pew, in 2014, "renters at each rung of the income ladder spent a higher share of their income on housing than they had in any year since 2004." And lower-income renter households (which include many retirees), spent "close to half of their pretax income on rent."
Median Monthly Rent: $1,372
Harvard noted that the median monthly asking rent for new market-rate apartments hit $1,372 in 2014, up 26 percent since 2012 "and well above what the typical renter could afford." Its researchers' conclusion: Current trends "have led to record numbers of renters paying excessive amounts of income for housing, with little prospect for meaningful improvement."
In particular, the study found, people age 75 and older are now the likeliest renters to face "severe" cost burdens, shelling out more than 50 percent of their income to rent. Overall, 49 percent of renters were "burdened" in 2014, up from 41 percent in 2001.
The Journal's piece cited as an example Lois Plymale, an 80-year-old widow on a fixed income, whose monthly rent on her small San Francisco-area one-bedroom apartment went through the roof in October — up 20 percent to $1,850. In Denver, the Journal said, one landlord of a complex with many older tenants last year jacked up monthly rents from $764 a unit to $1,185 so he could upgrade its apartments.
Another recent Journal article, citing data from the apartment-rental website Zumper, said that median monthly rents on one-bedroom apartments now top $2,000 in places such as Washington, D.C., New York City, San Jose, Calif., San Francisco and Boston. The Harvard report noted that rents in San Francisco, Portland, Ore., and Denver were up 10 percent or more in the third quarter of 2015 and 5 percent or more, after inflation, in 21 of the 50 largest metros.
"We've been seeing rents rising by about three to six percent a year for a few years," Lukas Krause, CEO of Real Property Management, told me. "All of a sudden, we're finding people not able to afford the property they're renting. I don't see any reason the current pressure isn't going to continue for at least two to three years."
Jeff Martel, a Boise, Idaho broker with Better Homes and Gardens Real Estate 43 Degrees North, said: "Before the downturn, it was much less expensive to rent than to own in Boise. Today, it's very comparable. The rental environment is very competitive and [apartment owners] are charging premiums because they can."
Lowest Vacancy Rates Since 1985
Explaining the current state of rental housing in America— vacancy rates at their lowest point since 1985 and below 5 percent in nearly three-quarters of the nation's 50 largest markets — the Harvard report said "the decade-long surge in rental demand is unprecedented." There are now 9 million more renters than a decade ago.
What's behind the rental squeeze? The bursting of the housing bubble; household incomes that haven't kept up with rent increases; tightened access to mortgage credit leading more people to rent; a shortage of new apartment construction and demographics. The study noted that the biggest increase in the population of renters lately has been those in their 50s and 60s.
The lack of much new rental construction, Martel told me, is because it takes awhile to build apartment complexes. "Money and financing for multifamily housing loosened up after the downturn, but many large-scale projects take years to come to fruition," he said.
That means there may be some hope ahead for retirees and people planning to retire in the next few years. "We'll see an awful lot of multifamily housing coming to market in the next 12 to 18 months," said Martel.
Then, he predicts, the pendulum will swing in favor of prospective renters. "We'll see six-months-free ads and competition on amenities," Martel predicted.
5 Tips for Renting in Retirement
I hope he's right. In the meantime, if you want to rent in retirement, here are five tips:
Look for the smallest place that would suit you. "You may not need a three-bedroom, you may well be able to do with a two-bedroom," said Krause.
Consider a neighborhood that's not the fanciest in the community. Rents can vary enormously even within one city or town.
Ask the landlord if you can sign a long-term lease. That might help you let you lock in a rent and avoid a dramatic monthly increase, said Krause. You may have your best shot at this by working with a property manager representing a small investor.
Focus on older apartment buildings, rather than newer ones. "Generally, rents on newer apartments are higher," said Krause.
Try to find an apartment whose rent starts at 30 to 40 percent less than what your mortgage was. That advice comes from Charles Farrell, a financial planner with Northstar Investment Advisors in Denver, quoted in The Wall Street Journal's article, Should Retirees Rent or Own? Farrell also strongly urged retirees not to spend more than 15 percent of their retirement income on housing, though other planners are comfortable with a rule of thumb of 25 percent of income.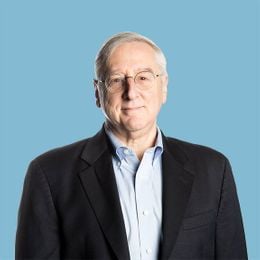 Richard Eisenberg
is the former Senior Web Editor of the Money & Security and Work & Purpose channels of Next Avenue and former Managing Editor for the site. He is the author of "How to Avoid a Mid-Life Financial Crisis" and has been a personal finance editor at Money, Yahoo, Good Housekeeping, and CBS MoneyWatch.
Read More