Meet the Future Health Care Workers: Hospitals Develop Solutions to their Labor Shortage
Three hospitals in eastern Washington State 'grow their own' health care staffers
Training the health care workers of the future to fill local job openings is the focus of a time-tested program at a hospital in rural Washington state. The seven-week program at Providence St. Joseph Hospital in Chewelah, Wash., prepares students to work as certified nursing assistants (CNAs) and also has served as a model for other hospitals in the midst of a nationwide health care worker shortage.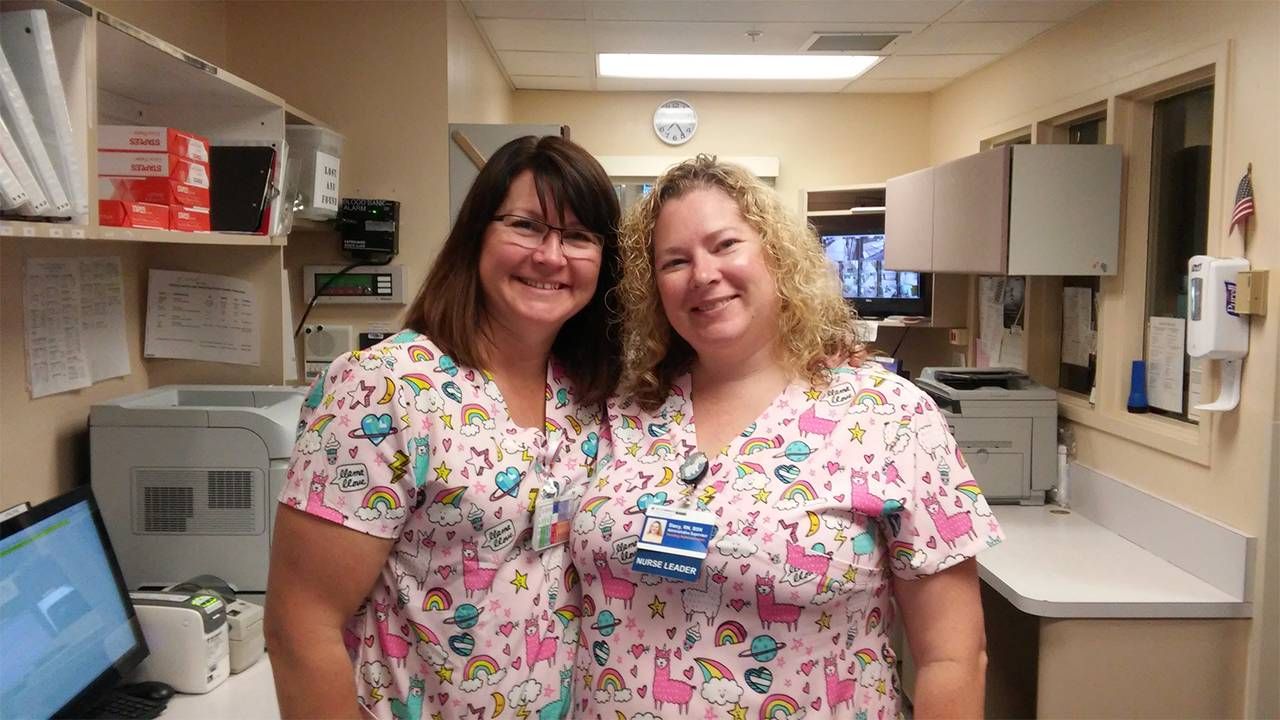 "We grow our own here, and we're giving back to the community," said Jane L. Branda, a registered nurse and the director and instructor for the program. The 25-bed hospital is part of Providence Health & Services, a nonprofit, Catholic health care system based in Renton, Wash., that operates more than 50 hospitals in seven states. Chewelah, a farming community of about 3,000, sits some 50 miles north of Spokane.
"She teaches you how to make patients' lives better, how to see what they need at the moment. I like that, because I like taking care of people."
Providence St. Joseph's training program began 37 years ago in collaboration with a local high school. To date, about 1,000 individuals ranging in age from 18 to mid-60s have completed it. A big part of the appeal is that the program is free. The hospital covers the cost of tuition — which in some places runs as high as $1,500 — plus textbooks and some supplies.
"Our graduates don't have to work here, but we try to make it a place they want to work," Branda said. "We have a lot of benefits and we offer tuition reimbursement for graduates who want to further their education."
About a third of the program's graduates have done just that. Branda listed just a few: Elish Smith, who also completed Branda's course for medication assistants, is now a registered nurse, as are Maegan George, Courtney Slater, Tara Livingston and sisters-in-law Renae Fitzgerald and Stacy Fitzgerald. Barbara Murray is a pharmacy technician.
New Workers Now on the Job
"The certification test doesn't fully prepare you for the work, but Jane guides you through anything you might not be ready for," said Dawn Bosworth, who completed the CNA training in the summer of 2020. "She teaches you how to make patients' lives better, how to see what they need at the moment. I like that, because I like taking care of people." Bosworth, 38, works at Providence St. Joseph.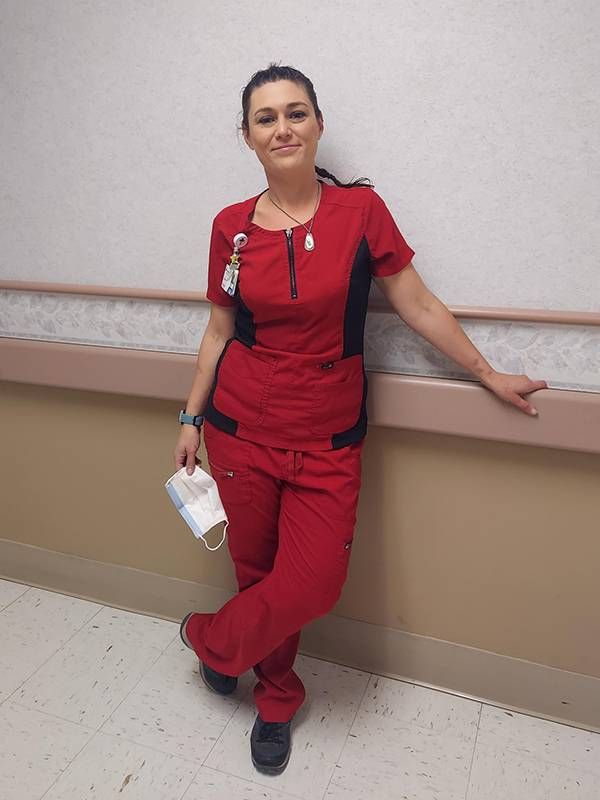 Brittney Anderson, who completed her training in 2019, now is a phlebotomist at Providence Mount Carmel Hospital and Providence Northeast Washington Medical Group, both in Colville, 22 miles from Chewelah. "The CNA training was a perfect start," said Anderson, 20. "I didn't want to go into nursing, so I took a job at the hospital in housekeeping. As a new employee, I had to get my blood drawn, and the lovely lady who did that told me all about her job and how to get into the field. I caught on quick and fell in love with it, and now I feel called to do this."
Family members in the health care professions encouraged Lorraine Sedwick, 49, to enroll in the training program last summer. "For the first time in my life, I was a straight-A student," Sedwick said. "Then when I saw an ad for a job at the New Alliance Counseling Center in Colville, I got chills just thinking about it, so I applied — and they hired me. I help monitor patients while they are being stabilized. This is very rewarding work, and opens up so many more opportunities for me in the medical field."
All but two of the 15 CNAs at Providence DominiCare, a nonprofit home health care agency in Chewelah, are graduates of Branda's program. "We provide one-on-one physical assistance and companionship for about fifty clients in four counties," said manager Joan Sisco. "Some have disease conditions, others have mental health concerns and some are just returning home from the hospital. The work is hard and it's not glamorous, but I've been so impressed with the people we've hired."
A Spokane Hospital's Training Program
Branda, who has headed the program for 15 years, has held six training programs so far this year and plans to squeeze in one more to help meet the great need.
"I know my team will step up to help," Branda said. "Everyone at Providence St. Joseph makes them feel welcome. Students meet with administrators, nurses, physical and occupational therapists, individuals in environmental services and even the chaplain. This creates an environment where they can learn, find their niche and then go on to do the work."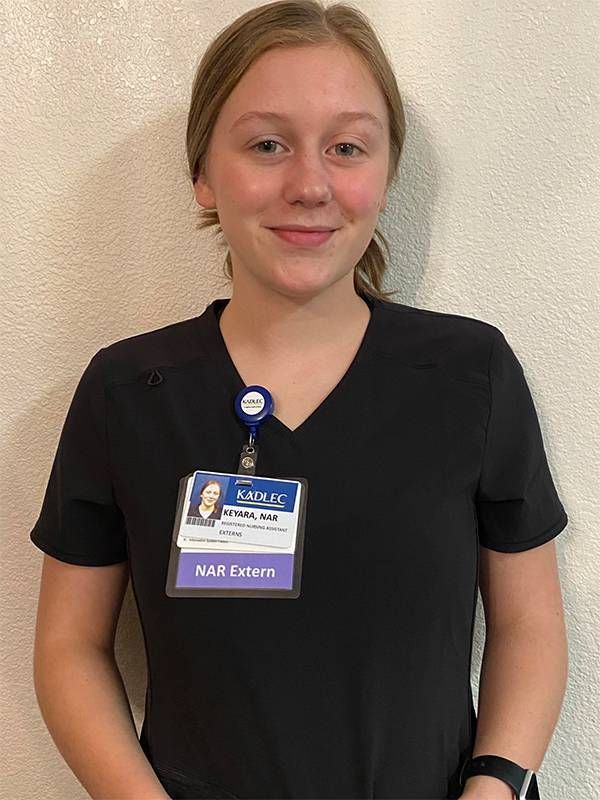 Inspired by the program in Chewelah, Providence Sacred Heart Medical Center in Spokane started a similar program in July 2019. "We'd watched who was doing this and who was doing it right," said Michelle Ensminger, vocational education manager of health training. "We'd seen the success of Jane Branda's program, so two years ago I went to lunch with her, and it's been awesome to have Jane as an advocate."
To date, 130 students have completed the training at Ensminger's 632-bed hospital.
As at Providence St. Joseph's, the training takes place in the hospital. Students at Providence Sacred Heart also earn a salary as they rotate through various departments, and the hospital pays for their tuition, textbooks and state certification fees.
"When you grow your own, you teach a culture, not just a skill set, to provide better care for all ages," Ensminger said. "As a vocational educational school, we teach the characteristics of professionalism that make a good caregiver."
That includes being on time, being respectful of other people's time and being an empathetic advocate for the patients. "And because health care can be stressful at times, both for the patient and the caregiver, we encourage students to be a shining light, to help maintain a positive environment," Ensminger noted.
'Let's Get On It,' Says One Future Caregiver
Last May, when executives at Kadlec Regional Medical Center, a 337-bed hospital 187 miles south of Chewelah in Richland, Wash., learned about Providence St. Joseph's training program, they first considered replicating it, but then developed a hybrid version.
" I love helping people get better, helping them be themselves again and go home from the hospital."
"We created a CNA-extern program, hiring individuals who are waiting to take their tests or receive their certificates," said Kathy Christensen, director of nursing services. "This provides a temporary paid job that gives them on-the-job training in a hospital and helps supplement our current shortage of CNAs. Then we can support students through college and nursing school in our existing R.N.-extern program, to grow our own nurses."
Keyara McDaniels, 18, is in the first cohort of the 12-week program at Kadlec, where she is training to receive a license as a registered nursing assistant. "My aunt is an R.N., my dad's cousin is an EMT and I've wanted to be a nurse since I was a child," McDaniels said. "I love helping people get better, helping them be themselves again and go home from the hospital."
McDaniels takes and records patients' vital signs, answers call lights and aids patients with showers. She also sits quietly with patients with dementia.
"I've only been here a month, and I love it," McDaniels said. "Because you are helping care for patients, they also care for you. Just tell me what you want me to do, and let's get on it." 
Editor's note:  This story is part of The Future of Elder Care, a Next Avenue initiative with support from The John A. Hartford Foundation.
Patricia Corrigan
is a professional journalist, with decades of experience as a reporter and columnist at a metropolitan daily newspaper, and also a book author. She has written for Next Avenue since February 2015. Read more from Patricia at latetothehaight.blogspot.com.
Read More