Sophia Loren's New Film Shows the Power Of Age
'The Life Ahead' shines a spotlight on the beauty of intergenerational relationships
"If you accept the aging process and live in the present, then you age gracefully."  — Sophia Loren, New York Times, November 13, 2020
I first heard of Sophia Loren when I was about eight and a family friend said I looked like her. I presume it was because of my almond-shaped eyes, which were large for my small face. Sadly, the likeness didn't hold. I turned out to be petite and far from voluptuous, but I wore it as a badge that at any point in my life I bore even a passing resemblance to one of the greatest sex symbols of our time.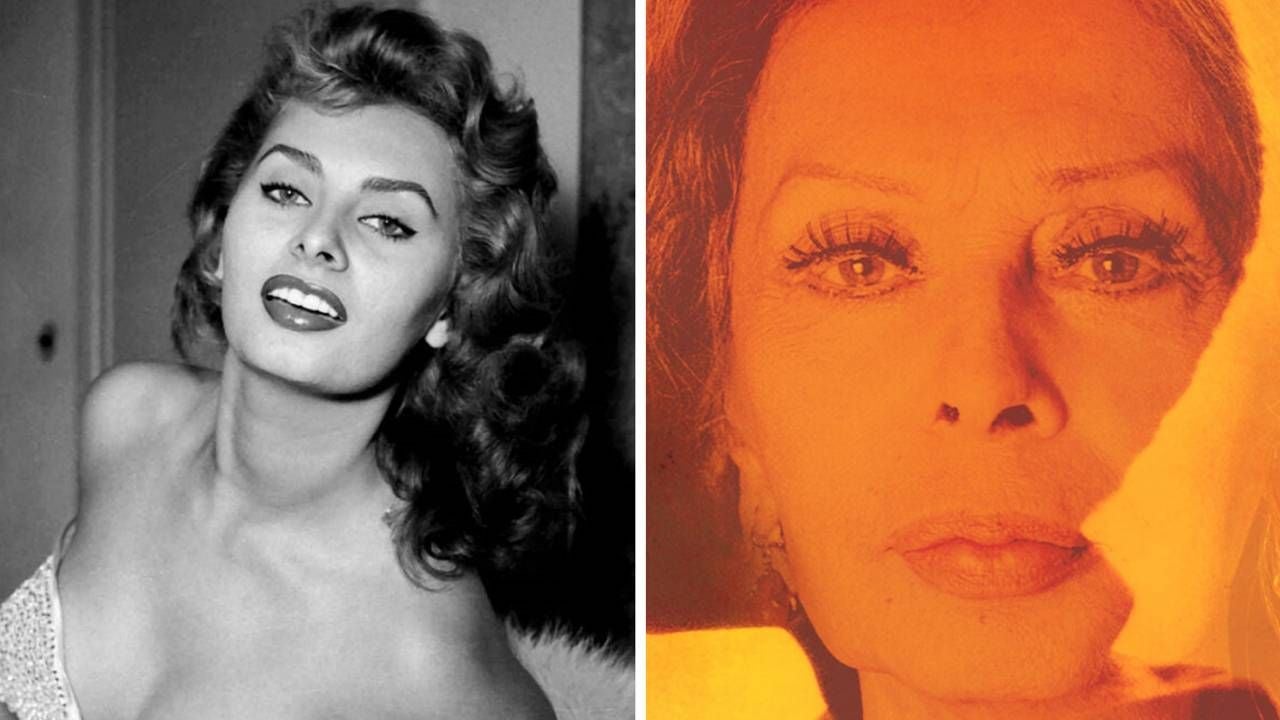 It wasn't just that she was sexy. She had power and presence. And to me, she always seemed like an outsized figure, with those giant eyes and curves. 
At 86, Loren has returned to the screen after a decade out of film to play the lead role in "The Life Ahead" (streaming on Netflix), directed by her son Edoardo Ponti.
The film is a re-make of the 1977 movie, "Madame Rosa," which won the Academy Award for Best Foreign Language Film. Both "Madame Rosa" and "The Life Ahead" are based on the 1975 novel, "The Life Before Us" by Romain Gary. "The Life Ahead" film is in Italian with English subtitles. 
A Different Kind of Power
Loren still has power. But it's of a very different kind -- both more vulnerable and more commanding at the same time. Her silver-laced hair when drawn up topples down, her eyes still well-lined into the dramatic almond, her (presumably false) lashes still lush. Her voice is confident and firm. But she has the presence of a survivor, an elder, a seasoned matriarch -- a type I want more of in the movies.
Against the backdrop of the ancient coastal city of Bari in Southern Italy (and near her native Naples), Loren plays Madame Rosa, a Holocaust survivor who lives in a rambling, disheveled apartment. She may be a bit hunched, but you know she's formidable.
A former prostitute, she looks after kids of younger sex workers while their mothers work the streets or when they disappear for weeks at a time. When we meet Madame Rosa, she's got two holding onto her arms when a young boy called Momo robs her in a market. Momo doesn't get away with it. Once he returns "home" with his loot, he is discovered by his guardian, Dr. Coen.
She may be a bit hunched, but you know she's formidable.
An orphan from Senegal (also the child of a sex worker), Momo was put in the care of Dr. Coen, a caring elder who stepped in after "the tragedy" we learn more about as the story unfolds. Coen knows Madame Rosa and brings Momo over to return the stolen candlesticks and apologize. Momo delivers a grudging apology, a taunting "scusa Madame Rosa." 
Rosa is still fuming when the doctor shoos the boy away and asks if Rosa would add Momo to her informal day care — even if for just a few weeks. "The boy needs a female influence. Someone tough, who commands respect," he adds. She replies with "over my dead body," but once the doctor sweetens the pot with an offer of 750 euros a month, Rosa relents.
While it took money to seal the deal, it's clear the two share a commitment to the younger generation in their crumbling neighborhood.
Outer Bravado Masks Deep Pain
The rest of the film is a dance between Momo and Rosa, a younger and elder both wounded by trauma, whose shared outer bravado masks deep pain and vulnerability. Of course, they find their way to truce and ultimately understanding. 
Along the way, the younger toughie gets a taste of found family. Just as Dr. Coen enlists Rosa, she recruits Mr. Hamil, a Muslim shopkeeper, to let Momo "work" in his shop a few days a week and while he's at it, expose him to a bit of the faith he was born into but never understood.
The pair exchange other important gifts. At a crucial moment in Madame Rosa's life, Momo is the one she turns to. And he gets a sense of agency that comes with being charged with an important task.
Though the ending is grim, the choices Momo makes reinforce the idea that kids will be okay if they can find love and safety — and this trio of grandparent-like figures, along with a transgender sex worker who is part of the extended household — create a web that feels sturdy enough to hold Momo going forward.
As for Loren, she reminds me of so many of the elders in my own life who have an uncanny ability to connect to the youngers in their midst and who often have their greatest impact at a time when their own final chapter is being written.
I hope this is not Loren's last performance, but if it is, it will serve as a gorgeous capstone to a gorgeous career.