Spam: A Luxe Gift in South Korea
The humble Minnesota export has been popular there for generations
Holiday gift giving is in full swing in Minnesota. But among the chocolates, nuts and cookies that may be exchanged, one product, despite its local folklore, has rarely made the cut: Spam. To most Americans, the canned processed meat packaged by the Hormel Company of Austin, Minn. since 1937, doesn't exactly say "special occasion" or "premium meat," yet that's exactly how millions of people in South Korea view what has become their national ham.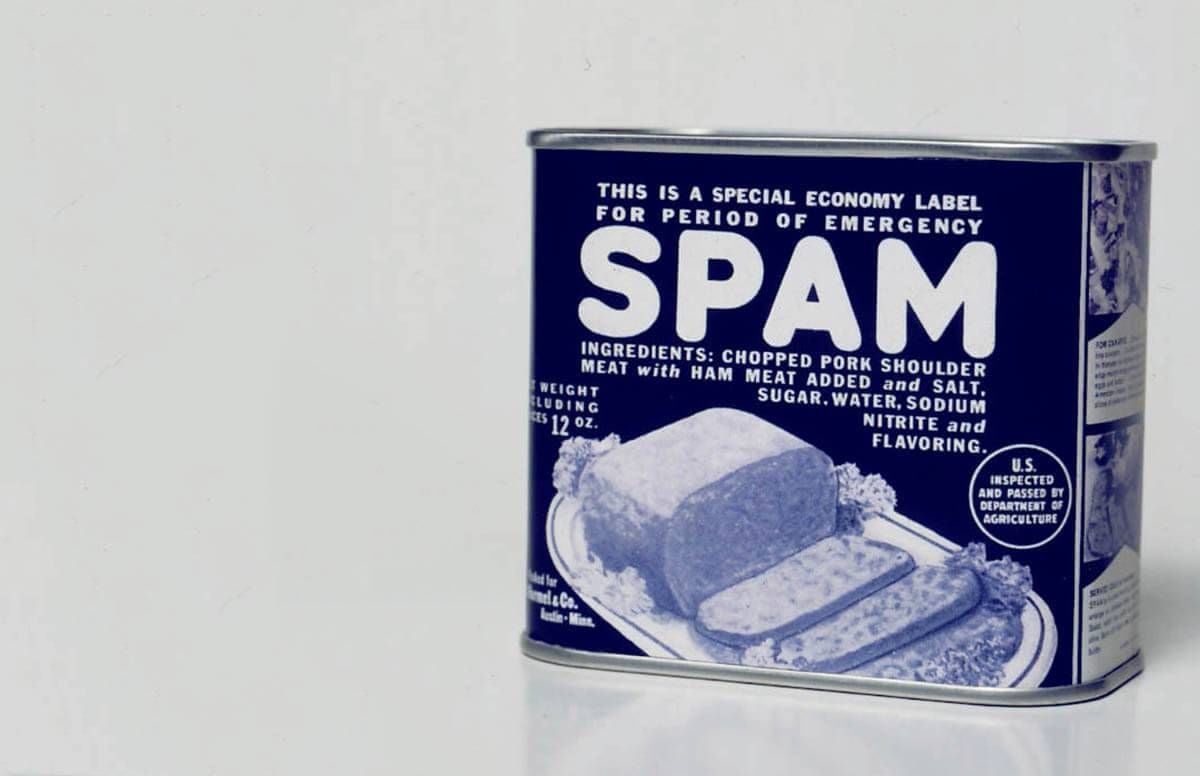 Spend time in Korea during major holidays like Chuseok (Thanksgiving) and Seollal (Lunar New Year), and you'll see retailers pulling out all the stops to display Spam gift sets for Koreans to take home as they return to their ancestral hometowns. Box sets containing multiple tins of Spam can sell for up to $80, sometimes paired with cooking oil.
In Korea, Spam meat is considered a premium brand. According to Hormel, Koreans eat more Spam than people in any other country outside the U.S.
"It couldn't be a better-made relationship," said Jaynee Dykes, a senior global brand manager at Hormel. "It's pretty incredible to watch them use famous actors and actresses; it's definitely advertised much differently there."
The Introduction of Spam
In the U.S., Spam hasn't enjoyed that kind of luxury appeal. Spam was first introduced overseas by way of the U.S. military during World War II. Its long shelf life and convenient pull tab tin container made Spam a GI staple when a million pounds of Spam were shipped overseas. In the 1950s, Spam also was sent with troops during the Korean War. By the end of the war, however, South Korea had plunged into crushing poverty. Meat was scarce, and obtaining a tin of Spam was not only unaffordable for most Koreans, it also required a military connection.
Resourceful Koreans were able to find scraps of discarded Spam near military encampments, said Byong Moon Kim, a Korean War historian based in Shoreview, Minn. At the time, Koreans could only afford to eat meat during their two major holidays. Spam became revered as a special treat and represented nutrition and fortune.
Tins of Spam eventually made it to the black market, but at an inflated cost. Some U.S. troops gave out their extra rations of Spam as a humanitarian act amidst the widespread hunger. Spam's shiny packaging appealed in a country where anything new and foreign was a novelty.
Koreans Make Spam Their Own
Koreans incorporated Spam into a cuisine known for its jjigaes or stews. Spam became a main ingredient for a spicy jjigae aptly named budaejjigae or 'military stew.' The kitchen-sink concoction often also included tofu, leafy greens and baked beans. Later, other items such as instant noodles, rice cake and hot dogs were added. Today, many young people in Korea enjoy budaejjiage  as an inexpensive dish that is easily shared in a group.
Kim said another reason the popularity of Spam has endured in Korea is because the taste goes remarkably well with Korean fermented kimchi, a local meal mainstay.
In the 1980s, Hormel licensed Spam to CJ CheilJedang Corp. to sell to the masses in Korea. The Korean company pays Hormel a percentage of its sales to use the Spam logo and recipe, but the meat and ingredients are sourced locally.
These days, few know the origins of Spam in Korea or why it's still a beloved gift. Byong Moon Kim said that for him, and other older generation Koreans like him, Spam will always spark a sense of nostalgia.
"Spam represents two things in my heart," Kim, 73, said. "One is that it reminds me of the hard times. And it also reminds me of the process of Korea becoming a prosperous country."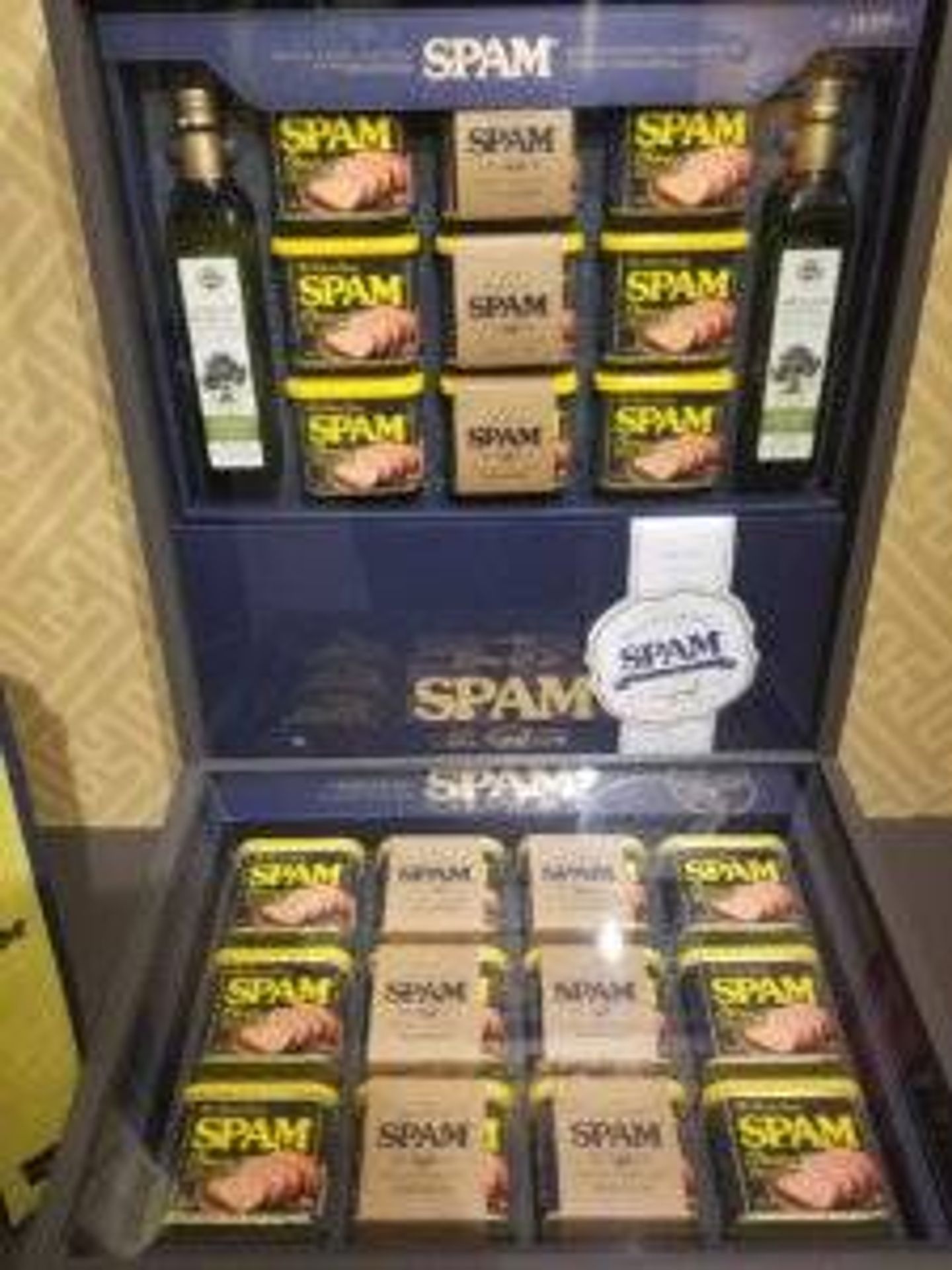 Spam's Success in Korea Continues
Spam's place in Korean hearts is something of a dream for Hormel. The company wouldn't divulge numbers, but said sales in Korea represented a fourth of its overall global business — now in 40 countries. And that demand doesn't appear to be waning. Dykes said Korean sales have increased by an average of 10 percent annually for the past five years. A large part of the growth has come from Spam gift box sets.
Dykes said she sometimes has a tough time convincing people the demand is real.
"When I come back here and share [the stories] with my coworkers, most of them don't even believe it," Dykes said. "It's something people have a hard time understanding unless they see it."
But Spam's success there might be specific to Korea. Dykes said Korea's history with Spam along with a strong cultural tradition of gift-giving is a formula not easily replicated everywhere. This year, Hormel built a facility in China in hopes of expanding its Asian markets. But according to Dykes, the company's relationship with Korea may be hard to beat.
Kaomi Goetz
is a reporter covering Greater Minnesota who works for Twin Cities PBS. Her work is made possible with support from the Otto Bremer Trust.
Read More