Spring Cleaning: The Time for Organizing More Than Just Your Home
The season is a great reminder to take stock of all parts of your life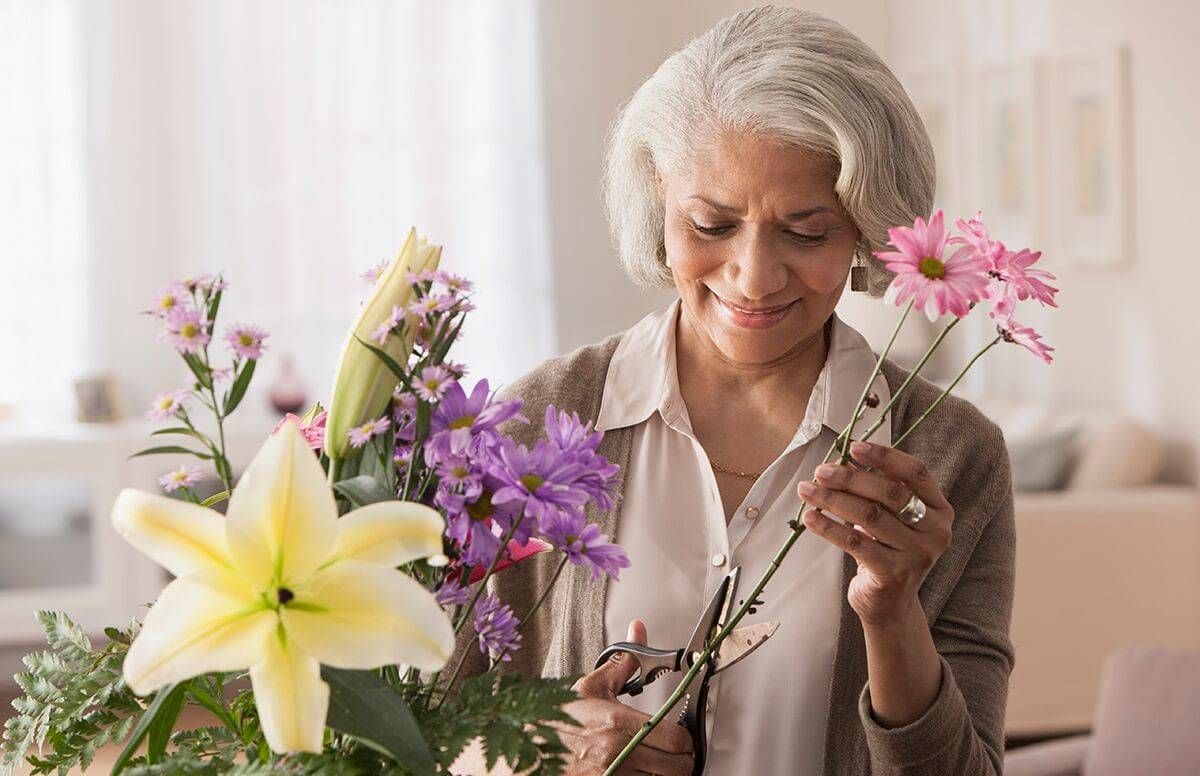 (Editor's note: This content is provided by VSP Vision Care, a Next Avenue sponsor.)
Flowers blooming, birds chirping and… spring cleaning? Yes, 'tis the season for organization. But your home isn't the only part of your life worthy of some refreshed attention this time of year.
Whether you want to finally get on top of your annual health appointments, sit down and write out your goals or even just clear out that ever-present junk drawer, the season is a great reminder to take stock of all parts of your life.
Here are three things you can do to set the stage for a successful 2018:
1. Start at home. You likely spend much of your precious time at your home, so make it your sanctuary and a place you can enjoy. Consider taking home organizing on by a room-by-room basis, or even just start with color coding the clothes in your closet. These small steps add up. A few other overlooked places you might direct your attention to are things you neglect on a day-to-day basis, such as cleaning out your email inbox, giving your pantry a once-over for expired foods or finally investing in the right storage bins and containers for your space.
2. Tackle your taxes. To some, spring is synonymous with tax season. You've been doing your taxes for years, but as we edge closer to retirement our tax qualifications change, and we may face a much different tax landscape (hopefully with more tax breaks) than in our younger years. Make sure you are well-informed about how you fit with the latest tax laws, and consider hiring a tax professional well in advance of tax day so you can rest assured that you are keeping as much of your hard-earned and hard-saved money as possible.
3. Take stock of your health. Is it time for your yearly physical? Have you visited the eye doctor recently? Do your glasses or contacts need an update? Surprisingly, most people don't know what their post-retirement vision coverage options are, and it is one piece of your health that's easy to manage. Health care can seem complicated, but vision care doesn't have to be. VSP, for example, makes it easy to keep your eyes covered. Whether you wear glasses, contacts or neither, annual eye exams and access to a trusted doctor network are vital to maintaining good eye health and preventing vision issues. Plans start as low as $17 a month and include a covered exam and a generous allowance for frames and/or contacts. Work with VSP Vision Care to spruce up your health care. You can enjoy knowing that when it comes to your eyes, you're covered. To learn more or to enroll in a VSP Individual Vision Plan, visit GetVSPDirect.com or call 877-988-4746. You will feel more organized and prepared knowing your eye care is one less thing to worry about.