How to Stand Up for Yourself at the Doctor's Office
By speaking up and asking questions, patients can get answers and better care
Maybe you have been in your doctor's office, trying to make an appointment and got stonewalled by the receptionist. Or maybe your physician isn't taking your concerns about a procedure's or a drug's side effects seriously. Not only is this frustrating, it could potentially damage your health in the long term if you don't get treatment or undergo an unsuitable treatment.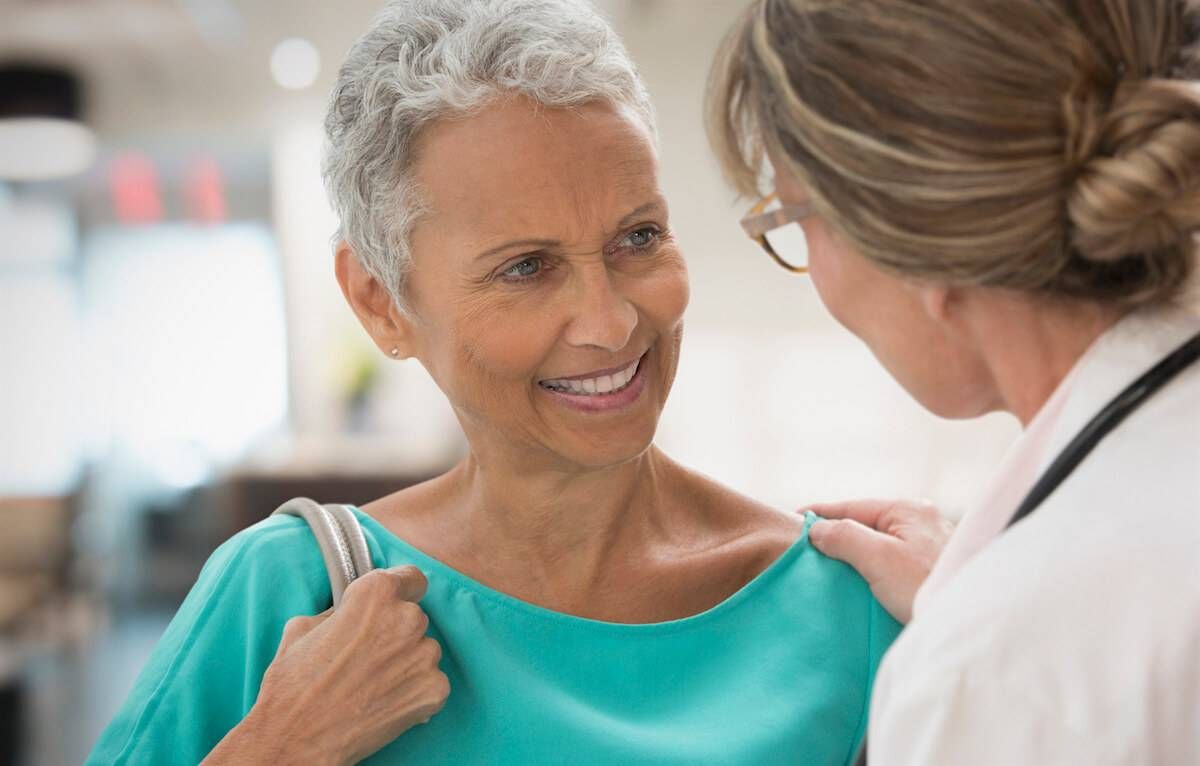 That's why self-advocacy is an important skill for anyone navigating the medical system.
"Patients sometimes are a little bit fearful to ask, or think that perhaps their doctor won't want to be challenged. But that's not the case," said Dr. Kristin Mascotti, quality medical officer at Long Beach Memorial Hospital, Miller Children's and Women's and Community Hospital Long Beach, in California. "It's absolutely OK to ask questions, be proactive about your care and speak up when you're not comfortable for any reason."
When to Speak Up at a Doctor's Office
Here's a look at situations that may require self-advocacy, along with strategies for handling each:
You can't get an appointment with the specialist you need. Unfortunately, doctor shortages in some areas can cause long wait times for appointments. If you have a good relationship with your family physician or the referring physician, ask that doctor's office for help. This is especially important if your medical situation is time-sensitive, such as seeing a neurologist following a stroke or an oncologist after a diagnosis of a fast-moving cancer.
"Go back to the physician, or at least talk to the nurse, so that you understand what time frames are acceptable," Mascotti said. "They can assist you with finding an appropriate appointment." Some medical offices will also put you on a cancellation list, so you can get seen sooner if another patient cancels an appointment. Ask if the office has such a list.
Your doctor isn't taking your complaints about side effects or symptoms seriously. Some doctors take the approach that "bodies are predictable, symptoms are ordered and unfold in a uniform way," said Ruth Linden, founder and president of Tree of Life Health Advocates in San Francisco. But as Linden points out, "symptoms can be unpredictable, bodies can be disorderly and unstable."
If you're dealing with a doctor who dismisses your concerns, Linden suggests asking what leads him or her to think that way. Asking, not in an accusatory fashion but in a human fashion, could help disarm the doctor. Linden added that "we're not used to trying to communicate with doctors in that [questioning] way as patients."
If you still don't feel heard or you've had several challenging encounters with the same provider or office, it may be time to find a new doctor, said Linden.
You feel pressured into a treatment you don't want. If you're being forced to accept a treatment plan that makes you uncomfortable, Linden suggested saying, "I need to understand more about why this procedure is going to be beneficial to me."
Things can move quickly if you're admitted to the emergency room and you're not fully alert. so setting up an advance medical directive can help by spelling out the type of treatment you are, or aren't, willing to accept. "It's so much better to do in a mindful, proactive state than when it's a crisis," Mascotti said. "It's going to help the family and going to help you as a patient, and that really is one of the best forms of self-advocacy."
You can't get a clear explanation of when you'll be discharged from the hospital. If you're a hospital patient, it can be frustrating when your timeline for getting discharged is unclear. "Most patients want to understand 'What do I need to do to get better so I can go back home?'" Mascotti said.
She suggested asking early on what needs to happen before you can get discharged. Then write down the milestones, so you can remember them and track your progress. "As we get closer to discharge, it's very important to understand what the next level of care is," Mascotti added.
It can often help to have a trusted family member or professional advocate at your side to ask questions and ensure that your wishes are honored.
Other Ways to Get What You Need
If you're in a hospital that uses a communication board (often a large dry-erase board) where patients or their families can record questions throughout the day, Mascotti encourages you and your family to use it.
"When the doctor comes in or the team comes in, you might forget all the questions you have. But if you address them on the board, every day you're making sure you're understanding what's happening," she explained. Use a notebook if you don't have access to a communal board.
And if you're in a hospital that does team rounds (where the nurse, physician and others, such as a nutritionist or therapist, visit patients together), ask what time the rounds happen and then have a trusted person present then. "You have that time where everyone can get on the same page collectively to participate in what's happening and make clear shared decision-making," Mascotti said.