Still on the Trail of the Common Good
How public lands retirees use their experience to protect the nation's legacy
When Tim Manns worked as a district naturalist in Yellowstone National Park in the 1980s, the chief interpreter made T-shirts to foster camaraderie among his crew. One year, the shirts channeled Dr. Seuss, reading, "We Speak for the Trees."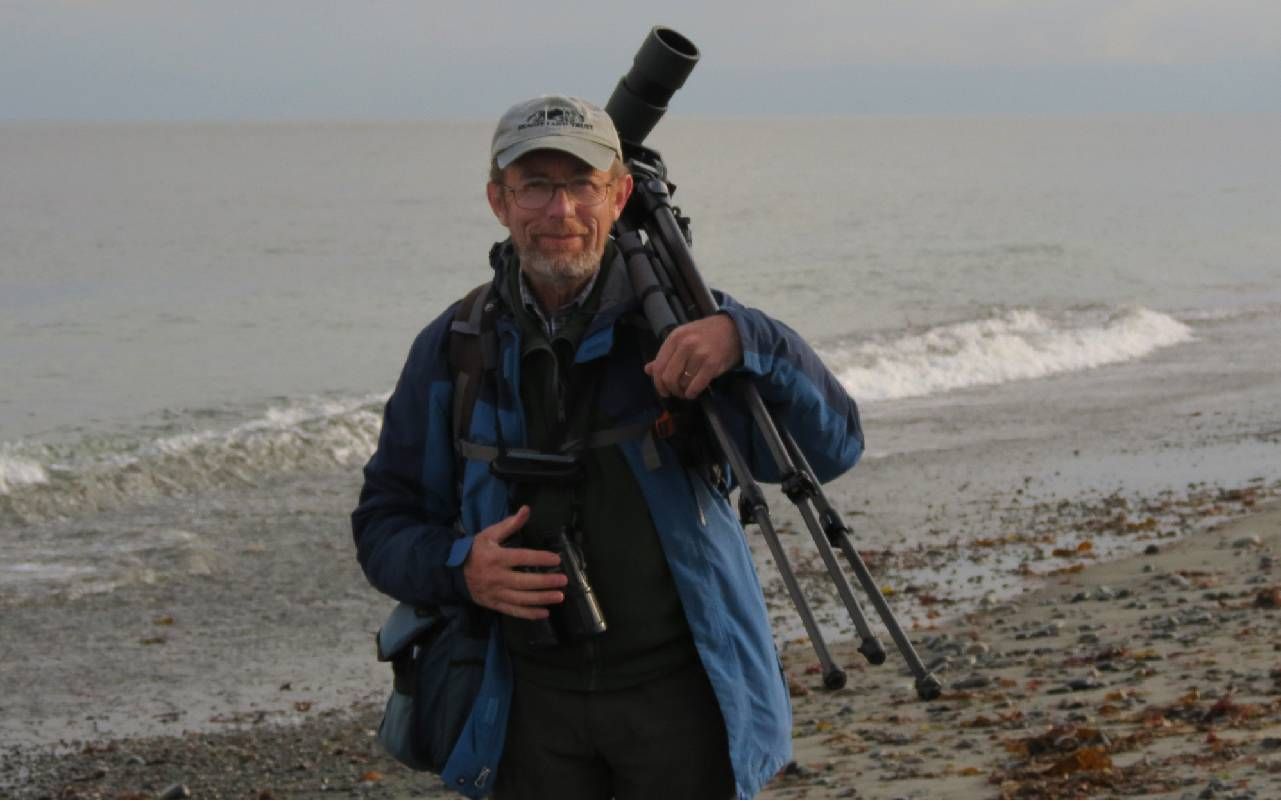 The message and mission stuck with Manns, who is now retired and living in Mount Vernon, Washington, where he continues speaking for the natural world.
Manns is one of thousands whose working lives were spent protecting the nation's public lands, some 640 million acres in national parks, forests and wildlife refuges. A strong conservation ethic and public spiritedness unites these biologists, firefighters, naturalists and others.
Those values did not disappear on their last day of work. The decades spent protecting resources and wild places while working with nonprofit groups and government agencies have led these retirees to continue nurturing nature and serving the common good in their communities.
A Larger Purpose
"If we're going to live in a society," says Manns, "we have an obligation to contribute in a positive way." Manns spent 34 years with the National Park Service working in some of the most famous parks, including Grand Canyon, North Cascades and Zion. He retired in 2006 in part because, "I wanted to have more of an opportunity to take responsibility . . . for what happens in my community."
"If we're going to live in a society, we have an obligation to contribute in a positive way."
After leaving government service, Manns, like others, continued "to protect places for those creatures that can't speak for themselves." He is one of many using their so-called third act to work on behalf of environmental causes. A self-described citizen-activist, Manns volunteers for the local Audubon Society chapter, the county land trust, and has served on a local parks board.
Such attitudes and activities are not uncommon.
Three decades ago, Marlene Finley was working in law enforcement on the Siuslaw National Forest near the Oregon coast at the height of the spotted owl controversy. When a protester lodged themself in a tree to prevent logging, Finley made the arrest. When she retired after 35 years working for both the National Park Service and the U.S. Forest Service, Finley moved to Anacortes, Washington, and found herself on the other side of the line. At 60 years old, she attended her first protest as a protester, rallying to reintroduce grizzly bears in the North Cascades. (She avoided arrest.)
'I Want My Three Minutes to Matter'
Retirees like Manns and Finley are motivated to bring their experiences into community action. Freed from federal uniforms and the strictures that came with them, older adults like Finley and Manns have committed themselves to staying aware and speaking out on issues that matter to them.
"I don't know what I'd be like if I didn't know what was going on," Finley says with a laugh. Since retiring in 2017, Finley has joined local organizations like master gardeners and an environmental nonprofit where she has served as both president and vice president. These activities give her a chance to stay apprised of local issues.
Both Finley and Manns attend city council or county commissioner meetings to speak out about local issues as individuals and on behalf of organizations they represent.
"I want my three minutes to matter," explains Manns about the short amount of time citizens are permitted to make statements.
"As you get older, you realize life does not go on forever. If there are things you want to do, you have to seize the moment."
Having worked in federal agencies, Manns and Finley are sensitive to how government functions — and how public complaints can fall.
Manns recalls receiving letters at the parks where he worked that "beat up on public employees." He knows that hurt and did not persuade land managers. So even when he disagrees with local officials, Manns remains respectful.
Finley agrees. "I just know from being on the other side of the table that some styles aren't real effective in influencing people," she says. "People shut down. They don't hear."
Finley understands the expertise local government staff possesses because she worked collaboratively with them for years. This respect, along with her detailed knowledge of environmental laws, means Finley can leverage her activism effectively. Retirees with this specialized and valuable inside knowledge benefit local activism and civic service, something that is not always easy to deploy among retired volunteers.
Drawing on Professional Experience
A barrier to volunteering may develop if a retiree's skills are not recognized, respected or used. But former public land employees can apply their extensive expertise in new contexts.
Beth Pendleton of Juneau, Alaska, worked in the Forest Service for nearly 30 years before retiring in 2018. She has worked on several boards, including the National Forest Foundation, a regional land trust and the local symphony foundation, drawing on her public lands experience frequently.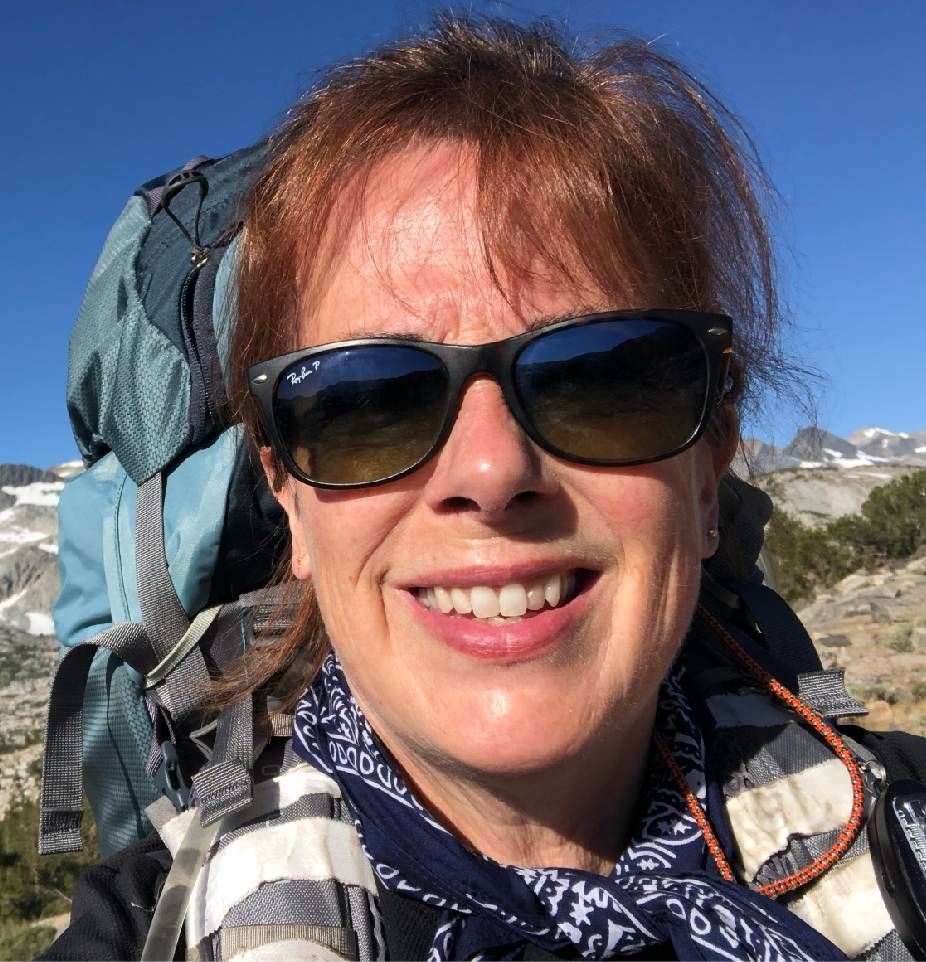 Serving on boards always involves coordinating with partners and often bringing together people, sometimes in moments of crisis. While she was a deputy regional forester for natural resources in California, Pendleton had to balance environmentalist and timber industry values, along with navigating the priorities of multiple state and federal agencies while formulating a plan to make Sierra forests more resilient to fire. Convening a group that broad ended up being good practice.
While working with the Juneau Symphony during the COVID-19 pandemic, Pendleton drew on her experiences with stressful situations. "There was . . . a lot of anxiety," Pendleton recalls, and "some difficult decisions that had to be made."
Most organizations face trials, of course, and Pendleton brought skills to "resolve some of the angst or anxiety . . . [and] figure out some creative ways to work through some things" during COVID.
Looking for ways to relate to external groups is often central to a government agency's work. Now, working with the local land trust, Pendleton knows how outreach can "bring people together and contribute to getting meaningful work done, because it all boils down to that: being able to communicate and talk to people." A career in a public agency furnishes many such opportunities. Volunteering offers almost unlimited options, says Pendleton, and that keeps retirees integrated in their communities.
Maintaining Values
To be effective in retirement involves more than bringing your job skills along; it means knowing your values.
Priscila Schuyler Franco spent more than two decades in the Forest Service, as everything from a seasonal firefighter to a district ranger. Retired since 2011 and now living in Ashland, Oregon, Franco remains inspired by the motto of the first chief forester Gifford Pinchot who targeted "the greatest good for the greatest number in the long run." This became the Forest Service mantra and still makes sense to Franco. "That's what's good for me," she says.
"I love being outdoors . . . especially [in] forested environments."
Now she brings that same expansive ethos – and her professional recreation experience — to other activities, such as serving on the boards of several trail associations. She has employed her professional wildfire experience to reduce community wildfire risk. With her love of art, she has developed a class called "Art on Fire" to commingle objects of her fascination.
More than anything, Franco says, "I love being outdoors . . . especially [in] forested environments." Public lands still offer the best opportunities for that.
Staying Involved
Pressing problems like climate change require active citizens and can attract retirees with passion and experience. For many public land retirees, this is a natural transition to build on their legacy.
"As you get older, you realize life does not go on forever," says Manns. "If there are things you want to do, you have to seize the moment."
The needs are great. "How did I ever have time to work?" jokes Franco.
Some retirees embrace the activist label; others see this work simply as civic engagement. Either way, a common thread runs through these public land employees. They worked in public service, protecting the common good. They still do.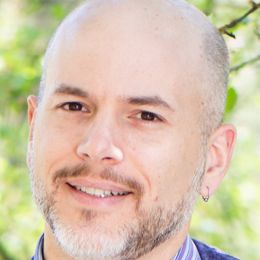 Adam M. Sowards
is a historian and writer specializing in public lands and conservation in the U.S. West, especially the Pacific Northwest.
Read More