My 48 Hours as a Substitute Kindergarten Teacher in COVID-19
'Miss Laurie' learns what life is like teaching in Hybridville
This is how desperate the education system is to get warm bodies into classrooms this year. Over the course of Labor Day weekend, I received not one, but two, offers to be a classroom teacher.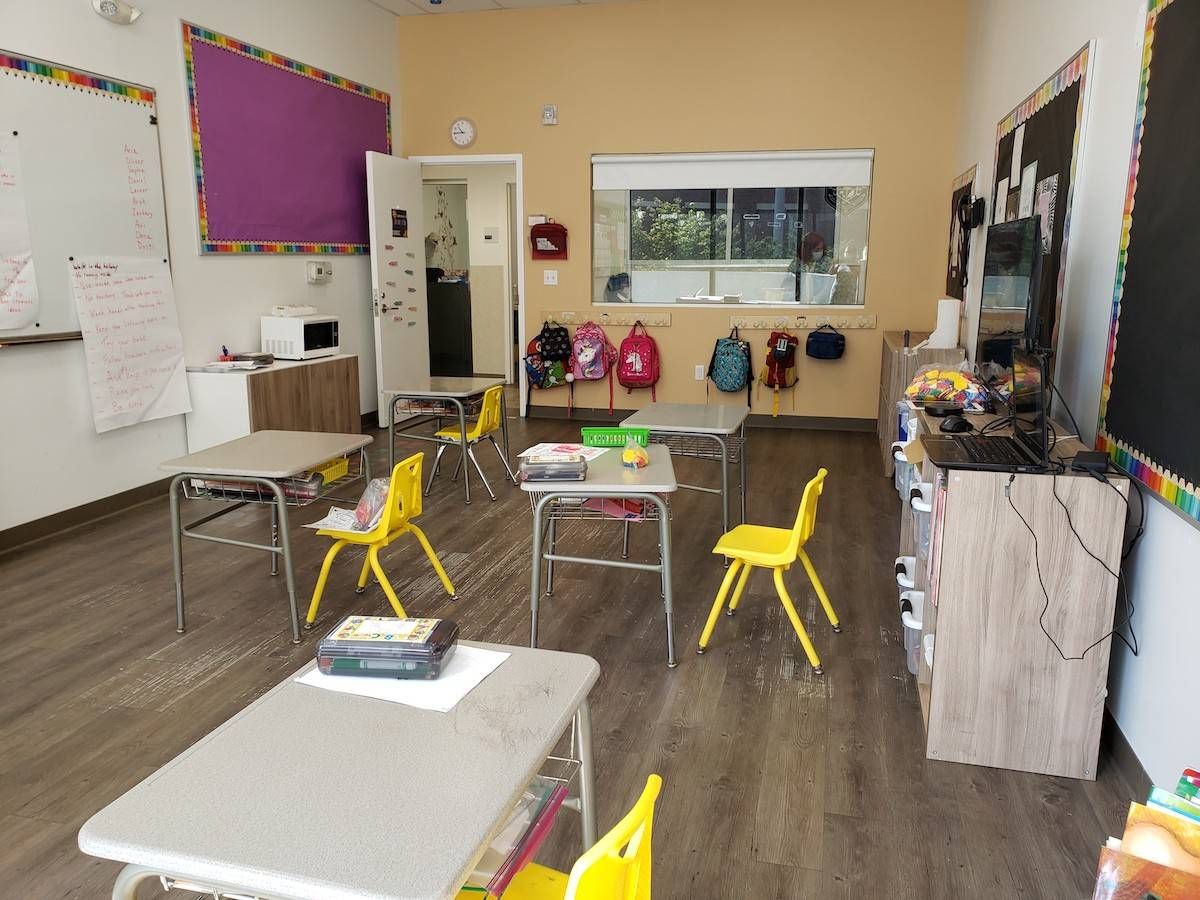 While my career is rich in experience working as a teacher and mentor to colleagues, college students and older people, the most experience I have with little ones is as a substitute, paraprofessional and Rockstar Grandma.
One of the two schools with an offer is a progressive startup, in keeping with my entrepreneurial background. The other uses an international baccalaureate curriculum.
I've traveled. I can do Kindergarten.
A Tale of Two Schools
The first school was easy to delist when the founder told me all 21 children in the class would be maskless, because their parents signed a paper saying that wearing a mask would be detrimental to their child's health.
Getting even five kids to run around outside without touching each other was a challenge. I failed.
We all have different comfort levels with the spread of COVID-19, and it would be difficult to be comfortable in a closed room with all that aerobic activity!
The second school felt safer. The class size would be tiny — five in class and five participating simultaneously on Zoom — air filters in the classroom, cleansing products galore and a successful summer running an in-person day camp with nothing gone amiss.
Day One was easy. It was a brief meet and greet with the Class Room, the Zoom room — and their parents.
Day Two was mine to own.
Teaching in the Zoom Room
It started with a Zoom glitch whereby the system set up to ensure the whiteboard would be clearly visible to everyone in the Class Room and participating remotely went haywire. It didn't work.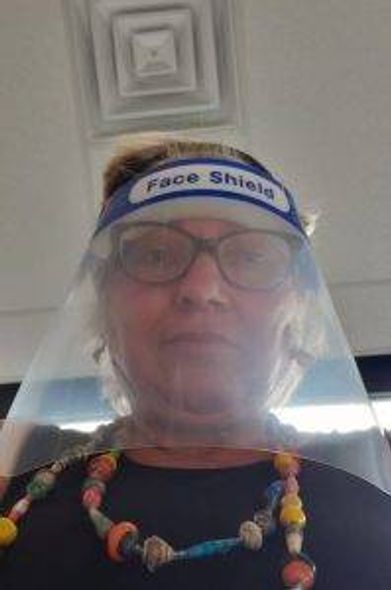 One of the more technically proficient parents tried to coach me through a solution. I called for reinforcements. We adapted.
From there, the morning went well enough except for my attempted exercise to forge connections between the students by asking each child to share their favorite ice cream flavor.
This was a popular activity in the school where I worked last year. It fell with a thud in Hybridville.
This school is blessed with a dedicated recess area. Getting even five kids to run around outside without touching each other was a challenge. I failed.
The second recess built into the day to let the Zoom Room get some relief from screen time was even more rambunctious.
My Rockstar Grandma instinct kicked in and I let the kids rip. Climbing walls, jumping off them, running, racing, picking the lavender. Then back inside for the fifth hand-washing trip of the day.
During recess, feedback had come in from parents saying they couldn't hear me because my mask was muffling my voice. I was asked to wear a clear Face Shield, which I loved the look of, but not while in close proximity to kids who by now were pulling their masks on and off.
Next came the special period, the one where I was supposed to get a break.
Scrambling for Solutions
But the chess teacher was late and couldn't make the chessboard he was using visible to the Zoom Room, so I spent the time scrambling for solutions and keeping watch over one of the students who would never be able to sit still for chess.
The teacher told the Zoom Room he'd solve the problem next week and let it go at that.
Two of the five kids in the Class Room fell asleep. Parents in the Zoom Room clamored that they couldn't see.
At day's end with the Class Room kids dismissed, I would start to get oriented to the curriculum this school uses. I could already tell this would be an (unpaid) all-nighter.
When I went to the office to pick up my assigned iPad, the decision had been made to turn me into a floating substitute so I could learn the school culture and curriculum.
"It'll be like you're full-time," they said. "Flu season is coming."
(This article originally appeared on Medium.com.)
Laurie Petersen
has a long and diverse career as a journalist, event producer, educator and adviser. When not trying on new hats, she's helping others grow their businesses and master the art of remote leadership. Visit her LinkedIn profile to learn more.
Read More