Try Tai Chi for Balance and Fall Prevention
The ancient practice targets physical and cognitive fundamentals
Patricia Bethke Bing, 75, a retired community organizer in Knoxville, Tenn., has been practicing Tai chi for approximately 20 years. She practices three days a week, for 40 minutes, with a group of people around her age.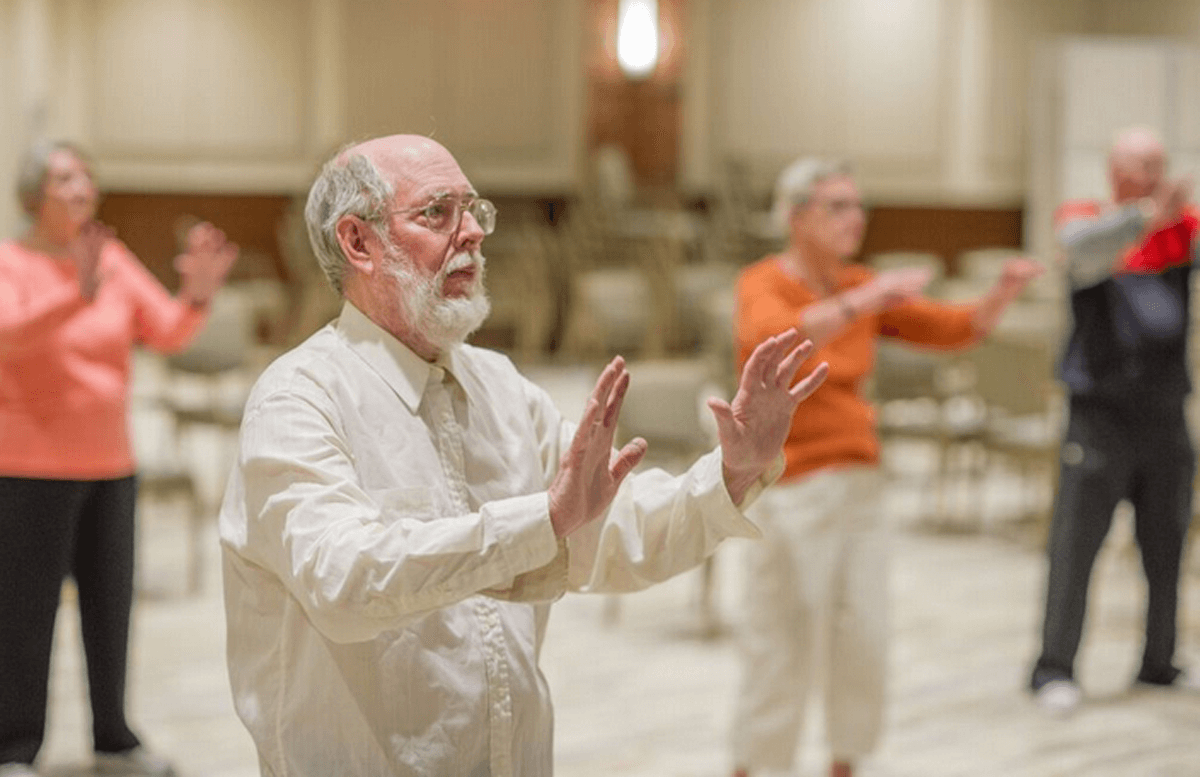 "I decided to do Tai chi for the health benefits, both mental and physical. I have no specific health issues, but I was looking to keep my good health and improve my leg strength," said Bing. "Tai chi practice helps me to maintain my good balance, strength, and flexibility."
Tai chi, also known as Tai chi chuan, is a Chinese martial art performed with slow, controlled postures and movements. Enthusiasts practice it for defense or health, or both.
Tai Chi Is Helpful for Balance
Recently, several studies have addressed the benefits of Tai chi for older adults. A 2014 analysis of research on Tai chi and balance, "Improvement of balance control and flexibility in the elderly Tai Chi Chuan (TCC) practitioners" in the Archives of Gerontology and Geriatrics concluded that "TCC practice was beneficial to improve the balance control ability and flexibility of older adults, which may be the reason for preventing falls."
Peter M. Wayne, associate professor of medicine, Harvard Medical School, and director of research at the Osher Center for Integrative Medicine at Brigham and Women's Hospital and Harvard Medical School, has been studying the health effects of Tai chi for 18 years and practicing it for 40.
"Across multiple studies, Tai chi appears to reduce risk of falling by 20 to 45 percent and is considered one of the best exercises available for ambulatory older adults with balance concerns," Wayne explained.
Falling: A Serious Risk for Older Adults

Falls are the leading cause of accidental death among people age 65 and older. "In an effort to find ways to prevent falls among older adults, researchers have been investigating specific exercises, like Tai chi, that target both the physical and cognitive fundamentals of mobility," said Brad Manor, director of Mobility and Brain Function Lab at the Institute for Aging Research at Hebrew Senior Life and assistant professor of medicine at Harvard Medical School.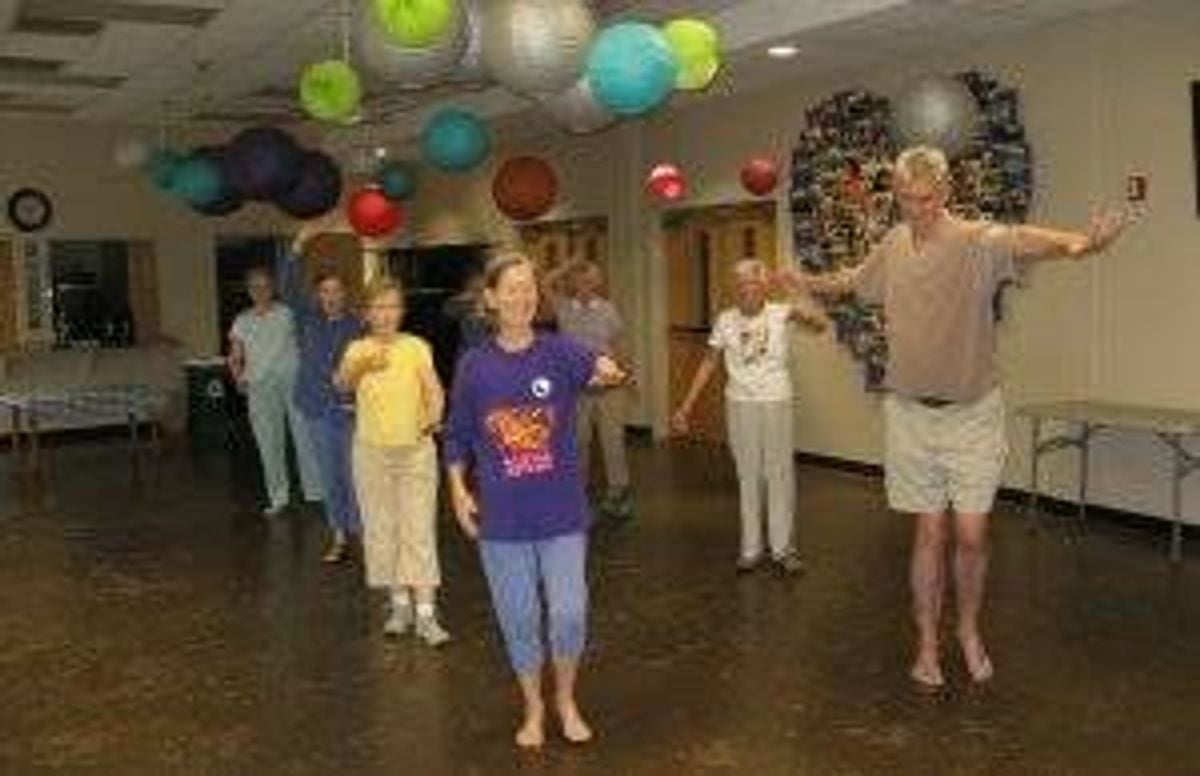 "We and others have shown that regular Tai chi practice aids the muscular system, movement coordination, balance, and even higher-level cognitive skills such as complex reaction time and problem solving," Manor said, "which together enable us to move throughout our environment and complete our daily activities safely without falling."
Many factors work together to prevent falling, including balance and stability. "Unfortunately, even falls that don't result in injury or death often have a very real and significant negative impact on quality of life," Manor said. The result? A cycle of fear and risk of future falls. "These falls often lead to fear of falling, reduced physical activity, depression and lack of social engagement — all of which, in turn, increase the risk of suffering another fall."
Biomechanics (how we measure and control our movement, how it changes with age and how movement relates to balance) is an important factor in the balance/fall equation.
"Our balance control system is incredibly complex and, with aging, there is a decline in sensory and muscle function," Manor said. Tai chi helps with the ability to maintain balance, especially when we're doing more than one thing at the same time (dual tasking), a skill which also decreases as we age.
Research Confirms the Benefits of Tai Chi

The National Center for Complementary and Integrative Health (NCCIH), part of the government's National Institutes of Health, summarized the benefits of Tai chi and concluded that "Practicing tai chi may help to improve balance and stability in older people."
At Beacon Hill, a residential living community in Lombard, Ill., one of the residents leads an hour-long Tai chi class two days a week. "During the class, residents, who are between 62 and 93 years of age, sit or stand, depending on what feels most comfortable," said Marc H. Raben, director of lifestyle at Beacon Hill.
Tai chi's benefits go beyond the physical. "It is highly spiritual and also helps with focusing and calming the mind, as well as with balance," Raben added. Several studies have shown tai chi to be helpful for those suffering from depression, hypertension, arthritis and fibromyalgia.
"Tai chi helps me mentally, as one must concentrate on the moves and the sequence in order to get the full benefit," Bing explained. "I find the practice calming and centering, and it helps me emotionally. Tai chi is a pause from daily stresses and a safe comfortable place to be quiet."
Debbie L. Miller
Brooklyn, New York, writer Debbie L. Miller has been a freelance journalist for over 30 years and has been writing for NextAvenue.org since 2018. She writes mostly about health but has also written articles about aging, business, theater, and safety, as well as personal essays, short stories, and monologues. She's a satire/humor/comedy writer and playwright.
Read More