Should Women Worry About Talcum Powder and Ovarian Cancer?
Several high-profile court cases have given users pause
Over the years, a spritz of talcum powder for feminine hygiene has been a common ritual for many women.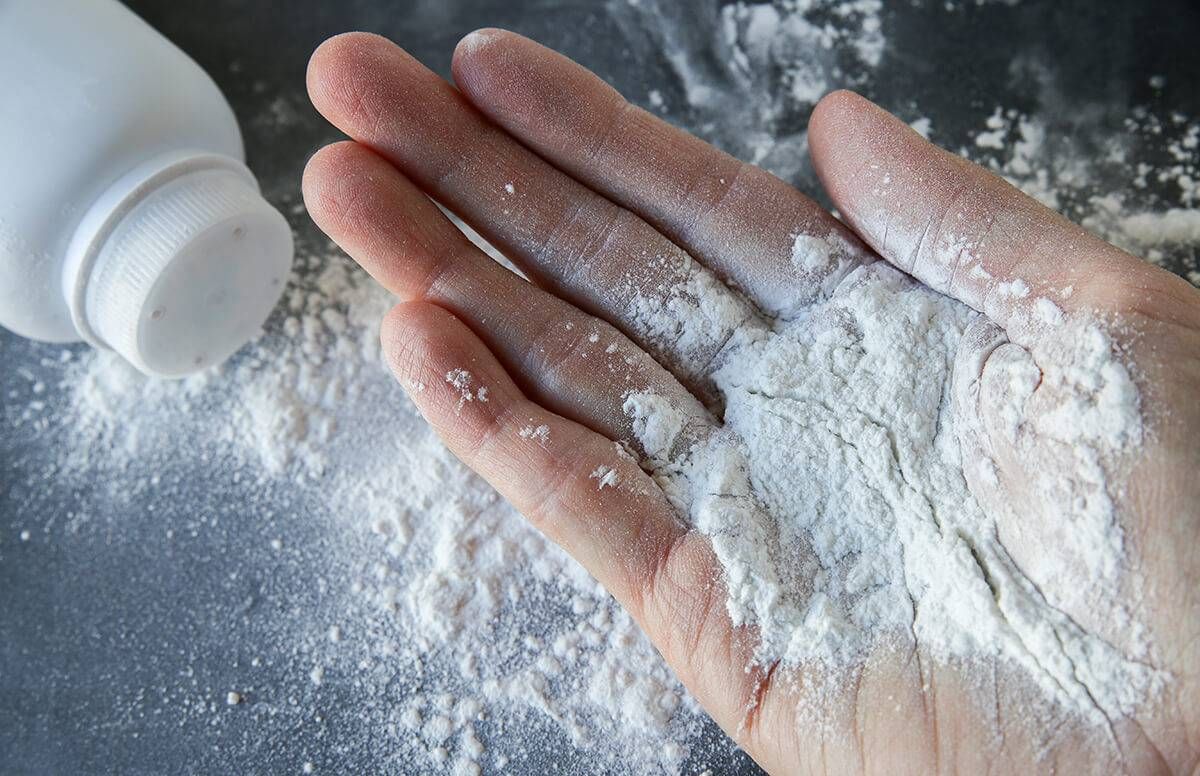 But with news stories linking ovarian cancer and talc, and recent large court victories against Johnson & Johnson, the manufacturers of Johnson's Baby Powder, the question arises: How dangerous is this practice?
Calculating the Risk of Talcum Powder
Very, according to Dr. Daniel Cramer, professor of obstetrics and gynecology at Brigham and Women's Hospital in Boston. Cramer, who has served as a paid consultant to testify against Johnson & Johnson in several cases, published one of the first studies on talc in 1982.
"The use of talc — the main ingredient in the powder — can increase the risk of ovarian cancer by about 30 percent," says Cramer. "For women who used talc daily for 20 or more years, there can be a 100 percent increase."
In its natural state, talcum powder contains asbestos, although cosmetic talc has been asbestos-free since the 1970s. Talcum powder with asbestos has been deemed carcinogenic by the World Health Organization's International Agency for Research on Cancer (IARC). Based on limited evidence from human studies of a link to ovarian cancer, IARC also classifies the perineal (genital) use of talc-based body powder as "possibly carcinogenic to humans."
"There is indisputable evidence that particles the size of talc present in the vagina can reach a woman's upper genital tract or ovaries," says Cramer. These particles can "set up an inflammatory response on cells located on the surface of the ovaries or be phagocytized [eaten] by immune cells which then release substances capable of causing gene damage to surrounding tissues."
One alternative to talc is cornstarch, which is used in several commercial baby powders and, according to the American Cancer Society, doesn't cause cancer.
Not A Clear-Cut Case?
In August, a California jury awarded $417 million to Eva Echeverria, a 63-year-old woman from Los Angeles with ovarian cancer who had been using Johnson's Baby Powder since she turned 11. According to The New  York Times, Johnson & Johnson has lost six of the seven talcum powder cases decided so far. Two New Jersey cases were dismissed last year. Thousands of pending cases wait in state and federal courts.
But some scientists remain uncertain of the link between talc and ovarian cancer.
"People should realize that there are multiple exposures and factors that contribute to ovarian cancer. There's no smoking gun," says Joellen Schildkraut, a professor of public health at University of Virginia School of Medicine.
Schildkraut rests her skepticism on studies that rely on retrospective recall of talc use from women who have and have not had ovarian cancer.
"I feel that we don't have definitive evidence," she says. "While there is some suggestive evidence, there are enough people in the scientific community who think the connection is due to recall bias and others who feel the exact opposite, which demonstrates it's not a settled issue."
In addition, in April, the National Cancer Institute's Physician Data Query Editorial Board did not support an association between talc and ovarian cancer, noting that, "It is not clear whether talc affects the risk of ovarian, fallopian tube and primary peritoneal cancer."
Cramer says, "I do not believe that the Board provided a sufficiently detailed review to justify reversal of their previous position that use of talc in the genital area may increase the risk for ovarian cancer."
The Position of Talcum Powder Maker Johnson & Johnson
Johnson & Johnson, which declined to be interviewed for this story, sent a statement: "Ovarian cancer is a devastating diagnosis and we deeply sympathize with the women and families impacted by this disease," wrote spokesperson Carol Goodrich. "We will appeal [the Aug. 21] verdict [in the Echeverria  case] because we are guided by the science, which supports the safety of Johnson's Baby Powder."
After quoting the decision of the National Cancer Institute's Physician Data Query Editorial Board, she continued: "We are preparing for additional trials in the U.S. and we will continue to defend the safety of Johnson's Baby Powder."
Warnings on Other Products
In the California case, Echeverria testified that if there had been a warning label on the product, she would have stopped using it. But Johnson & Johnson so far has resisted adding a warning that applying baby powder to the genital area could cause ovarian cancer.
Other companies who manufacture similar products have attached warning labels to their products.
So what would the doctors tell their female patients about using the powder?
"If you're worried, it's not necessary to use body powder," says Schildkraut. "You can choose not to use it. "
Cramer was more definitive. "I would tell them not to use it," he says.
Ilene Raymond Rush
is a health and science writer whose work appears in the Philadelphia Inquirer, Diabetic Lifestyle, Diabetic Living, Good Housekeeping, Weight Watchers Magazine, Philadelphia Magazine and many other publications. She lives in Elkins Park, a suburb of Philadelphia, with her husband and overweight schnauzer, Noodle.
Read More