Technology Can Help Us Age in Place, If We Let It
'Monitored independence' could keep you in your home longer
You've mastered the computer, you readily text friends and family and you live stream with aplomb. Technology also offers products that can help ensure your safety at home. Are you ready to let technology help you age in place?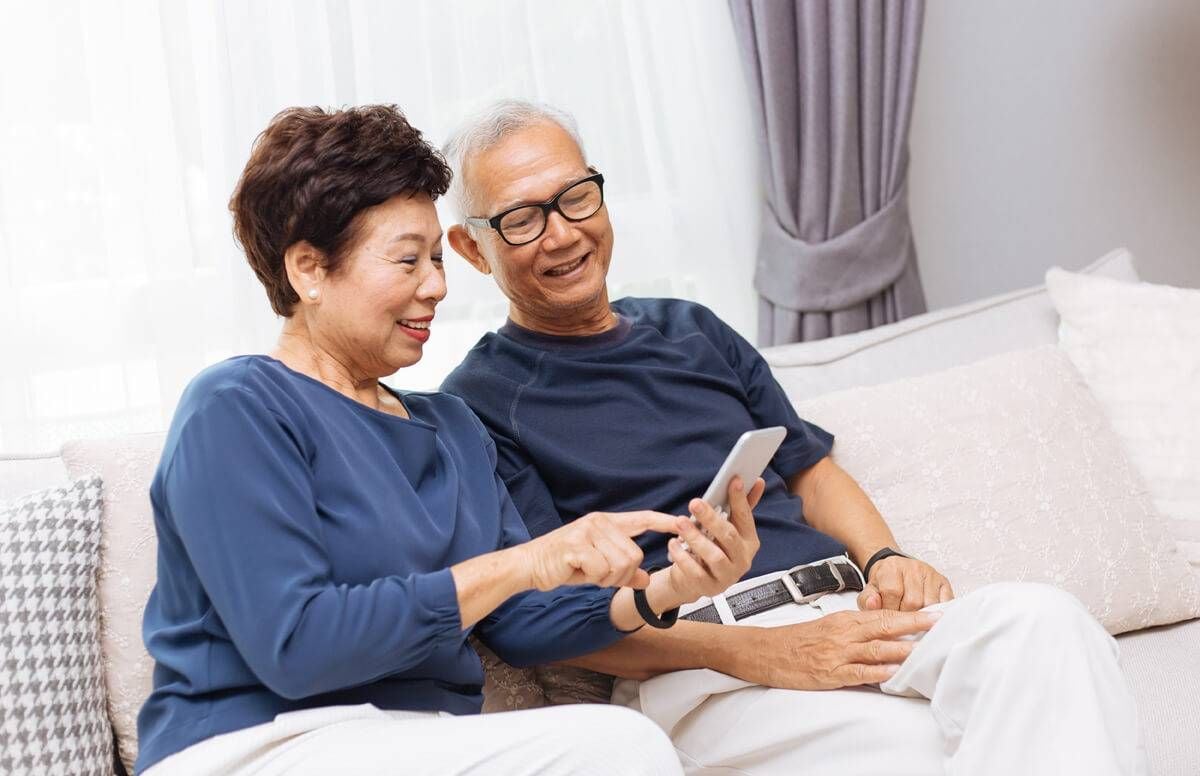 New monitoring products designed to serve older adults are in development even as you read this, and others already are available, including:
Wearable battery-operated emergency alert systems (such as Philips Lifeline), which detect falls and summon help
The Apple watch (Series 4), which monitors your heart rhythm and detects falls
Some cell phones (such as GreatCall), which offer emergency response buttons
Voice-controlled devices (such as LifePod), which work with "smart" speakers to  remind you when to take your medication or head to a medical appointment
Cameras, microphones and motion sensors (Evermind makes one version), which monitor your regular activity -- or signal a lack of it to your caregiver
To benefit fully from the available technology, though, first you must admit you are aging. Not all of us are ready to do that.
'We Are Our Own Worst Enemy'
Market researcher Laurie Orlov, founder of Aging in Place Technology Watch, notes when it comes to that sort of denial, "we are our own worst enemy." Majd Alwan, a researcher and authority on aging-services, says technologies can't fix that, but he does have an idea to help lessen the stigma connected with some safety-enhancing products. Both offer suggestions below for how to age in place more safely with a little help from technology.
The subject hits home for me. While recovering from Achilles tendon surgery, I was advised to get a wearable emergency alert system in case I fell. Insulted by the implication that I was frail, I refused. Alwan has a theory about why.
"It's the way we package the devices and the way we introduce technology — often too late — as a single solution, as opposed to introducing it as part of a comprehensive care plan," he said. "If the physical therapist had recommended a fall-detection device that also had the capability to monitor whether you were doing your exercises right, you probably would have said yes."
Alwan is senior vice president of technology and executive cirector of the LeadingAge Center for Aging Services Technologies (CAST), based in Washington, D.C.  "We need to get in early with products that people with active lifestyles enjoy using and find engaging; products with flexible, scalable technology that can add other applications or sensors later, as needs grow and change," he said.
Maybe you are a fan of Amazon's voice-controlled Echo, which plays music on command, issues weather reports and adjusts the lighting in the room. Alwan sees the benefit of a potential integration with wearable fitness trackers. "Voice-controlled devices could give you health-related prompts to stay physically active and meet your fitness goals, maybe even share recipes or health recommendations with you and your social network," he said.
Use Technology Appropriate for Your Age and Stage
Devices used in this way also could improve self-management of early onset of some chronic conditions. When medications are critical to managing a condition or delaying loss of function, technologies exist that can remind you when it's time to take a pill. Some dispensers release the accurate dosage of medications at the correct time and then lock to prevent double dosing. Some even send non-adherence alerts to family members or caregivers.
When a significant loss of function sets in, activity monitors — including some with sensors placed in the home — are available to help older adults continue to live safely at home.
To better sort out which products you or an aging family member might benefit from, Alwan recommended looking at AbleData, a government site, and his organization's site,  which will add a new portfolio on Oct. 18 focusing on safety and security. This  LeadingAge-produced video was created to show how technology can help us age.
For 10 years, Orlov has been monitoring products designed to help people age in place. She is not entirely impressed. "I am not a fan at all of senior–focused technology. A lot of products and a lot of developers are interested in the field, but there is not necessarily a trend toward great stuff," she said. "We benefit most when we adopt technology intended for all consumers."
Consider Starting with a Home Security System
Orlov, a 2017 Next Avenue Influencer in Aging, recommends starting by installing a home security system. "It's the first thing you should have, because it has an alarm configured to detect smoke, in case you have a paper towel or food burning, and it detects moisture, in case your sink is not turned off or you have passed out in the shower."
What else does Orlov like? "Pathway lighting — motion-sensing nightlights plugged in all over your house," she said. "With that, when you step on the floor in the bedroom to head to the bathroom, you have light."
Lights, of course, may help prevent falls. The World Health Organization published a study that estimates between 28 and 35 percent of people over 65 have at least one fall a year and that increases to 42 percent for people over 70. Orlov is a fan of fall detectors that also are alert systems, including MyNotifi®, which is sold with a belt clip and a wristband.
Determine How Your Home Imperils Your Safety
Now raise your hand if you have area rugs. (Guilty!) "Many older people insist they are just fine, that they can step over the rugs — and then they can't. Or maybe they trip over the dog," Orlov said. "That's part of denial. We are our own worst enemy. Ask yourself how your house imperils your safety."
Just in case she falls, one of Orlov's neighbors, an older widow, has phones within reach throughout her home, even in the bathroom. "With her landline, if she calls 911, they can find her. If you call on a cell phone, they can almost find you, which is not the same," Orlov said. "So at the very least, keep a phone nearby at all times. Or wear something!"
So what does motivate older adults to accept — and dutifully wear — a fall detector? "People don't wake up one day and think, 'I'll wear a personal emergency response pendant,'" Orlov said. "Half of recommendations come from their doctors and half from their adult children." That recommendation could be related to a diagnosis. It could be a vision issue. Maybe your fitness level or mobility level have changed, and that could put you at a higher risk for a fall in your home.
Orlov cited one other incentive for embracing monitored independence. "The woman who founded Alarm.Com told her mother if she didn't agree to monitoring in her home, the family would move her to assisted living," Orlov said.
Patricia Corrigan
is a professional journalist, with decades of experience as a reporter and columnist at a metropolitan daily newspaper, and also a book author. She has written for Next Avenue since February 2015. Read more from Patricia at latetothehaight.blogspot.com.
Read More