This Tennis Pro Helps Older Adults Stay Mobile
At 73, he teaches those students to build strength and balance
You might think that when getting a tennis lesson, you would pick up a racquet and ball. But if you're getting a lesson from Arthur Carrington Jr., the first thing you might pick up is a ribbon wand or a pair of maracas.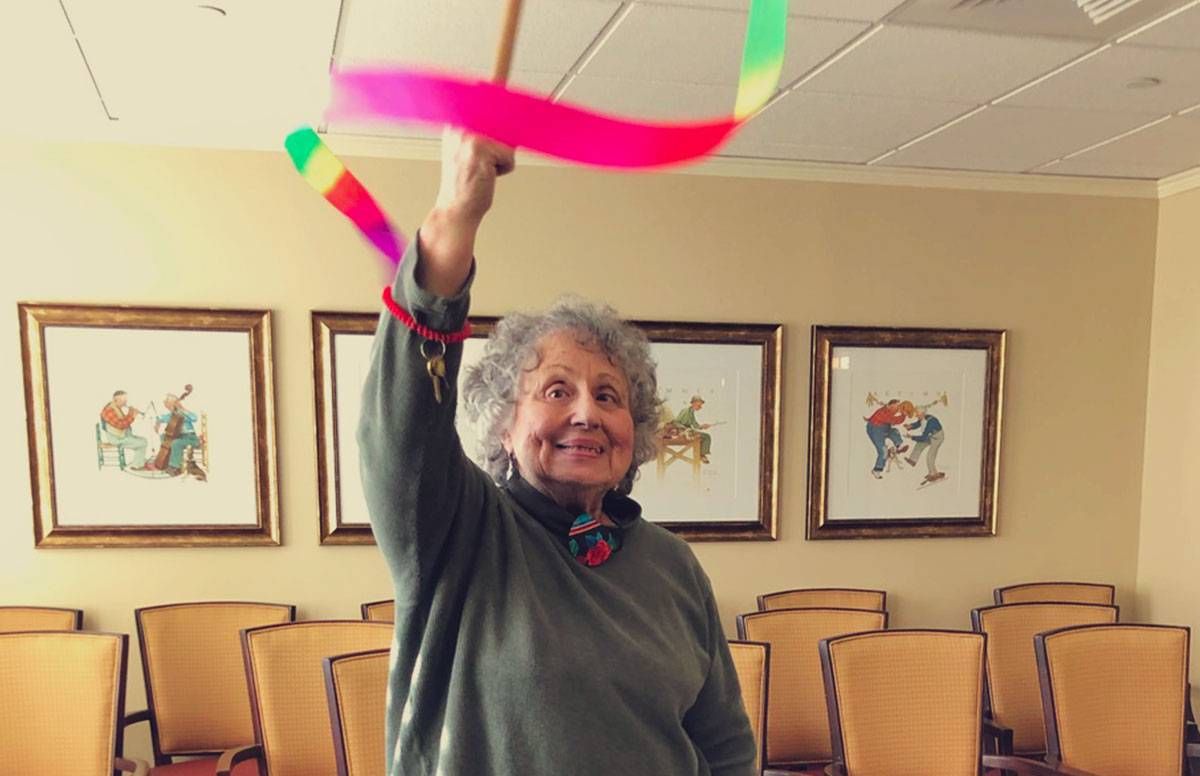 Carrington, a tennis pro and coach, is the founder of the Arthur Carrington Tennis Academy, located on the grounds of The Bay Road Tennis Club at Hampshire College, in Amherst, Mass. He's been teaching tennis to people of all ages for about 30 years.
In recent years, Carrington, 73, has adapted his unique instruction methods for older adults in nearby senior centers and assisted living communities — not to teach them tennis, but to help them improve their mobility and reduce falls.
During a first tennis lesson with Carrington, he attaches to the net a diagram of the infinity symbol — think a Figure 8 on its side — and has you trace the shape in the air with one hand, then the other, then both. Next, you practice this motion with ribbon wands "for the visual," a medicine ball "for the feel" and maracas "for the sound."
"The principle is circular. It starts at the core," he says. "My teaching concepts are based on physics and kinesiology (the mechanics of body movements). I try to use implements that teach you, instead of using words in the abstract. The ribbons and the tools are developed to help with the timing. I plug you into the figure-eight."
Helping People 'Avert the Fall'
Carrington realized that since waving ribbon wands and moving maracas to a reggae beat helped tennis players maintain balance and move with flow, it could also put a bounce into the step of older people off the court.
Most importantly, he said, "You must avert the fall."
Carrington sensed a need for what he calls "whole body integration" for older people — his principle for all ages — when he noticed the ones on the tennis courts weren't really getting exercise, not putting enough balls in play.
"It translates into them moving their whole body, or any part that they can."
It also pained him to see older adults off the court walking unsteadily and having trouble getting out of chairs. Close to home, his wife, Suzanne, has arthritis and had two knee replacements, "and I knew what to do because I was helping my wife," he says.
Before Carrington led a recent movement class at the Christopher Heights assisted living community in Northampton, Mass., Beryl Singer, a staff member there, said, "It's always wonderful with Art. It enlivens the residents."
Some of those at the facility came into the community room with walkers or walking sticks. A couple of them were in wheelchairs. Singer was soon among them waving ribbons around in a Figure 8, with a smile on her face. The woman with the walking sticks had put them down to wave a rainbow ribbon in a pattern and move her feet to the beat. Those in wheelchairs waved the ribbons in the pattern as well.
Carrington emptied out a bag, which included a variety of martial arts training tools, wooden sticks, clubs, medicine balls and ribbon wands. As he cued up a reggae song on a music player, he said, "I use a nice strong bass beat to stimulate the movement. If they move any part of their body, it's a success.
"It translates into them moving their whole body, or any part that they can," Carrington said. "Through balance and stance, you will get stability. The ribbons and the tools are developed to help with timing."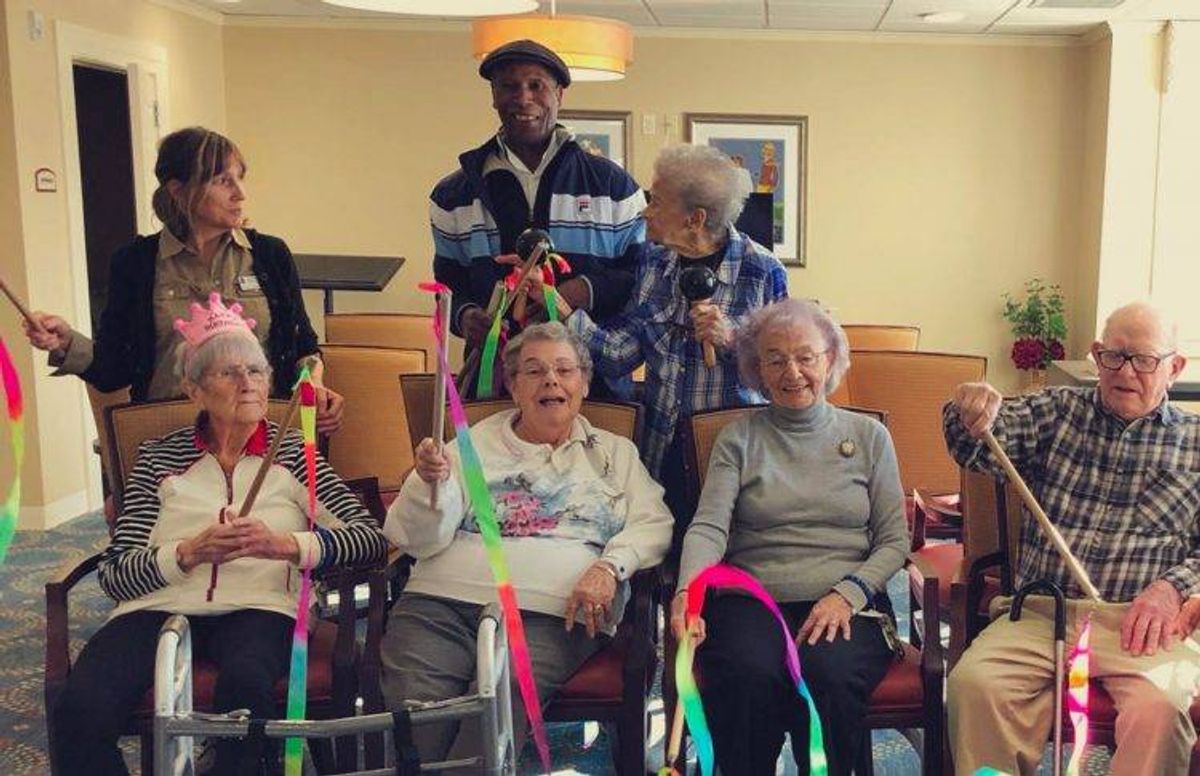 Moving and Having Fun
Jeannie Atkins, 94, a retired florist, shook two maracas. Carrington held her wrists. They moved back and forth. "His smile, his rhythm, it makes me feel good," Atkins said. "It takes me back to when I was younger. I was always dancing. I used to dance with my husband every morning. It's good to be just moving around."
Atkins put the maracas down and pantomimed the movement, saying, "I'm going to do this every day."
Linda Greenebaum, 84, a violin teacher, set aside her walking sticks and waved the ribbons. Then she did a movement pattern with Carrington, both holding drum sticks. "I like the outlet and being able to move to music. It helps with coordination. We need balance so we don't fall," she said.
Christopher Heights' community enrichment director Karen Bradway, a tennis player who takes lessons with Carrington, invited him to the facility.
"His methods help seniors with core strength," she says. "All of these toys allow you to do things that are smart and good for (older adults). Also, the work he does, coordinating the two sides of the body, I think likely strengthens the brain-body connection. His teaching is dynamic, grounded in Eastern principles that involve energy fields and balance. And he's inspirational."
"It takes me back to when I was younger. I was always dancing. It's good to be just moving around."
Bradway, 54, adds that Carrington doesn't "dumb down" technique because people are middle-aged or older. "He respects your desire and potential and teaches you the same way that he teaches kids. There's a lot of integrity involved — and power — all the way around," she says.
In 2018, Carrington reached out to a nearby senior center in Easthampton, Mass., to offer his services, and the result was an eight-week session "to help with stance, posture and movement," he says.
The executive director of the local Council on Aging, Brendan Rogers, and its activity coordinator, Kim Jensen, wrote in a letter of recommendation, "Art has a vision to use his experience to help seniors understand how to hold and move themselves in space to promote confidence, balance, awareness and flexibility. He uses a variety of methods — lightweight drumsticks to trace patterns while watching a chart he has designed, ribbon wands, maracas for both weight and sound, and other small equipment. "
They also wrote that participants "often see some improvement in their capabilities by the end of one class. That is both exciting and encouraging for them."
A Life On the Court
At the other end of the age spectrum, Carrington coaches kids and top junior players. His son, Lex, who once was a top junior player, now works with his father as a tennis instructor.
Carrington grew up in Elizabeth, N.J., and was introduced to tennis by his mother at the age of 10. "I'm an urban kid. I grew up with martial arts and boxing," he says. His mother was the playground director at his school and ran the night gymnasium programs. She was also a member of the North End Tennis Club, one of the first black-owned tennis clubs in the country.
In a 2011 interview with the United States Tennis Association (USTA), Carrington said, "Tennis has been my life, all my life. People of all colors ask me, 'How did you get started in tennis?' I tell them about my local club growing up — the North End Club in Elizabeth, N.J., — and the ATA. "
That's the American Tennis Association, whose national championship Carrington won in 1973. Black tennis players created it in 1916 when the United States Lawn Tennis Association (predecessor of the USTA) officially barred black players from competition. When he was a junior player, Carrington met Arthur Ashe — the first Black man to win Wimbledon — and was a practice partner of the late tennis great.
Carrington is also a historian of Black tennis and co-curated the International Tennis Hall of Fame's touring exhibit on Black tennis history, "Breaking the Barriers." Carrington's book, Black Tennis: An Archival Collection: 1890-1962, consists of copies of newspapers, bulletins, journals and other materials about the early tennis greats upon whose shoulders — or rather forehands, backhands and serves — today's stars stand.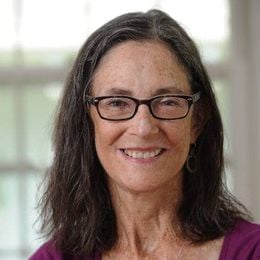 Ronni Gordon
is a South Hadley, Mass.-based freelance writer and editor and a former newspaper reporter. She has written for The New York Times, The Philadelphia Inquirer, the alumni quarterlies of Smith and Vassar and elsewhere.
Read More