The 21 Best New Tech Products for People Over 50
The fourth annual Boomie Awards from Tech50plus.com
This article previously appeared on Tech50plus.com.
While there were many great products that came to market in 2015, there were only a handful of really new breakthrough technologies. Many of the best products of the year represented improvements on already existing products or form factors. Regardless of whether they were intentionally designed with the 50+ market in mind or not, many have turned out to be well suited to those consumers. To pick the best in each category, we looked at a variety of factors:
Is it 50+ Friendly? — Does it have features that make it easy for those of us over 50 to use?
Quality — Is the product built to last? Is it solid, well-built and reliable? Is it easy to set up? Is the manual readable and understandable? Does it do what it's supposed to do?
Value — Our product choices are not always the most or least expensive in each category, but we aim for those products that offer the best bang for the buck.
Here now, our 21 picks for the best new tech products of 2015, the fourth annual Boomie Awards:
Best Smartphone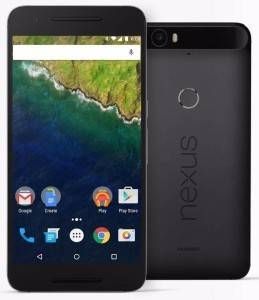 Google/Huawei Nexus 6P with Project Fi
This is the first time Google has partnered with Chinese electronics maker Huawei to create a flagship Nexus phone. The Nexus 5X and 6P are the first phones to use the latest Android 6.0 operating system, Marshmallow. They can also take advantage of Google's Project Fi, which provides low cost service by trying to do as much of its calling as possible over wi-fi, and if there's no wi-fi available, it then uses either T-Mobile or Sprint.
The Nexus 6P is compatible with all major U.S. carriers, including Verizon. It features a big bright 5.7" AMOLED screen, two loud front facing stereo speakers and a sleek machined aluminum case. It has a 12.3-megapixel rear facing camera and an 8 MP front facing camera. The Nexus 6P does not have wireless charging capability, but it is one of the first phones on the market to use the quick charging Type C reversible plug which substantially speeds recharging.
Price for an unlocked 32GB version is $499. Price for 64GB is $499. Project Fi plans are as low as $20/month, a plan with 3GB of data is $50/mo.
Honorable mention: Samsung Galaxy S6 Edge+
This is the slickest design that Samsung has yet produced. It has a great screen, fast wireless charging, an impressive 16MP rear camera with an f1.9 lens opening. The Edge display offers easy to access information along the phone's edges.
Price for the unlocked 32GB version is just about $650.
Best Desktop Computer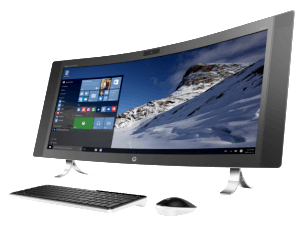 Hewlett Packard 34" Curved Envy All-In-One
You may want to get a bigger desk. HP claims this is the widest all-in-one computer on the market. And we haven't seen any reason to challenge that. It's all about the design. It is a clean chassis that looks good not just on an office desk, but also on your living room coffee table. Ports are tucked out of the way. And that screen. Watching movies on this machine may mean you'll never get much work done.
Not only does it provide a great visual experience, but it comes with six front firing Bang & Olufsen speakers. But if you do decide to work, the screen is large enough so you can put two full sized documents side by side and work on both rather than switching between them. Think tax time and working on tax forms and bank statements simultaneously. Models begin with an Intel Core i5 processor upgradable to Core i7. It starts with 12GB of internal memory and 1TB of hard drive storage. The screen is 34″ curved diagonal widescreen WQHD LED-backlit (3440 x 1440).
Pricing begins at about $1,750.
Best Portable Computer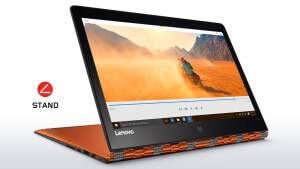 This past year has seen an acceleration in the blending of technologies in portable computers. Laptops, convertibles, hybrids and two-in-ones all have their attractions, but it's tough to tell which is which. So we're lumping them all together. Lenovo has made big bets on its Yoga format, and they've paid off.
Last year's Boomie winner, the Yoga 3 Pro, has been upgraded to the Yoga 90 with improvements that we think merit this year's Boomie. It uses an innovative watchband style hinge to connect the keyboard with the tablet display. The 13.3" diagonal display is 3200 by 1800 pixel and is bright and crisp. It provides up to nine hours of battery life. We couldn't sum it up better than Laptop Magazine did: "Lenovo's flagship 2-in-1 is the total package when it comes to hybrids, featuring a stunning design, solid performance and a supersharp display." Models begin with an Intel Core i5 processor and 512GB of hard disk storage. The machine has a full sized SD card slot, and comes with one USB 2.0 port that doubles as the DC power input, two USB 3.0 ports and one of those new-fangled USB reversible Type C ports. It weighs in at about 2.8 lbs, less than the MacBook Air.
Pricing begins at about $1,200.
Honorable Mention: Lenovo's LaVie Z 360
This is another 13" machine that flips to become a tablet. It is absurdly light, barely a hair over two pounds. It comes with an Intel Core i7 processor, and great battery life. Unfortunately, Lenovo is no longer promoting the machine, though you can still find a variety of configurations at Amazon.com, beginning at about $1,100. The machine won a host of awards and was the hands down favorite among the American journalists covering the 2015 IFA show in Berlin.
Best Tablet Computer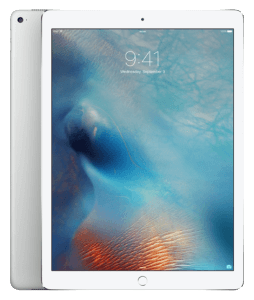 Yes, for the 50+ audience, size very much matters. The iPad Pro takes everything we've always liked about the iPad and upped it a notch. But Apple hasn't just made a big tablet, though with its 12.9" Retina display, this certainly is bigger. But the iPad Pro fundamentally changes the device from consumption to creation. There's a $99 Apple Pencil available that lets you be wonderfully creative with drawings or photo editing. But it's also about productivity. With its clever keyboard cover, this looks suspiciously like the Microsoft Surface pro, or its imitators from Lenovo and HP.
Instead of using Bluetooth to connect the keyboard, this device has a magnetic lock that powers the keyboard directly from the iPad Pro. Lots of people talk about the "immersive experience," but with its size and four built-in speakers, watching a movie on the Pro comes very close to being immersive. It's more money than you may have spent on a tablet in the past, but it's the first iPad that can truly serve as a laptop replacement, with less weight. iPad Pro also enhances the multi-touch experience, so, if you're partial to letting your fingers do the walking this may actually be a better experience than the MacBook Air. But be prepared to pay for this flexibility.
The base model with 32GB and wi-fi is $799. The smart keyboard cover is another $169, and the pencil will tack on another $99 for a total of $1,067. Of course adding memory or 3G capability will raise the price.
Honorable Mention: The Samsung Galaxy Tab S2
This is the successor to the company's very successful Samsung Galaxy Tab S. It is an Android tablet that comes in two sizes: an 8.0″ diagonal screen and a 9.7″ diagonal screen. The Tab S2 is less than 1/4″ thick. The larger version weighs in at less than 14 ounces, making it noticeably lighter than the Apple iPad 2, so light you'll hardly notice that you're carrying it. It has a stunning Super AMOLED display and the colors truly pop. It's capable of UHD video playback. Samsung made the decision to use portrait mode as the standard display. That makes it great for reading and web surfing, but not quite as good for watching movies.
Price for the 9.7″ is $499 and the 8″ is $399.
Best Smartwatch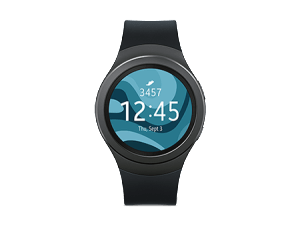 Samsung Galaxy Gear s2 3G Version
We've seen a huge wave of smartwatches hit the market this year. We picked the Samsung primarily for one reason. You can leave your phone behind and still make and receive calls with it. Just about every other smartwatch we've seen requires you to be tethered to the smartphone. Most major carriers are carrying the Gear S2 3G version, but there are some differences. Some require you to get a separate phone number, while others — such as AT&T — will let you use your Gear S2 like a phone clone.
Beyond the phone functionality, there are a number of other factors that set the Gear S2 apart. One is its rotating bezel that makes it easy to move among apps and functions. We like the watch's ability to use nice large, legible font without having to jump through hoops. Fitness functions are easy to use, and the watch is waterproof so it won't get damaged during a workout, or even if you shower afterwards.
AT&T sells the Gear S2 for $300 with no contract, or $200 with a two-year contract.
Best Audio Player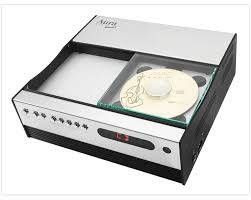 Aura Note V2 All-In-One Music Center
This music center from Korean-based April Music comes pretty close to living up to its title. The Aura was first introduced in 2005 and picked up an avid following. The second version was eight years in the making and is quite impressive. From a design perspective, this is a very attractive unit with a stainless body, a bright red LED display and a CD tray with an innovative clear sliding cover.
If you have powered speakers, a power amp or a sub-woofer, you can tap from the Aura's pre-amp section. For traditional speakers, the Aura pumps out 125 Watts-per-channel. It can play your music from almost any source and has a top loading CD player. There's an FM tuner with 20 presets. There are two auxiliary inputs for external analog devices, an optical digital input (handling up to 24bit/192kHz), and a primary USB port for use with portable music players like MP3 players or USB memory devices (FLAC 96/24, WAV 44.1/16, MP3, WMA) and a secondary USB port for use with personal computers. We've coupled the Aura Note with a variety of Hi-Res and traditional inputs, as well as a number of powered and unpowered speaker sets and headphones. In each case, the music reproduction was excellent. And the fact that it comes in a small, sleek chassis makes it easy on the eyes as well as the ears.
Available at Amazon for $2499.
Best Hi-Res Portable Music Player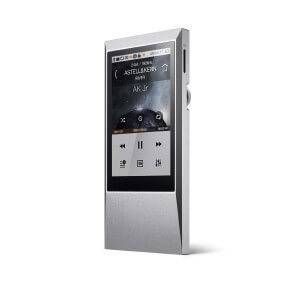 In a period of just a few years, Astell&Kern has become the "go-to" name in portable Hi-Res audio players. In 2015, the company introduced the AK Jr as its entry level device. While at just under $500 this is certainly not a bargain basement price, it's only 1/7 of the cost of its premium AK 380. And it offers a whole lot more than 1/7 of the performance.
For starters, like all the A&K designs, this a work of fine industrial design, machined from aluminum. It has a easy to use touch screen, and simple controls. The audio playback response is excellent, and many folks (especially in the 50+ audience) will barely notice any less quality than in the more expensive models. AK Jr will play almost all audio formats. The AK Jr has 64GB of internals storage, with an equal amount from an optional Micro SD card. The sole output is a standard 3.5mm audio jack, which can also be configured to drive your stereo.
Price is $499. That doesn't make it the cheapest Hi-Res player out there, but it does offer solid value.
Best Speakers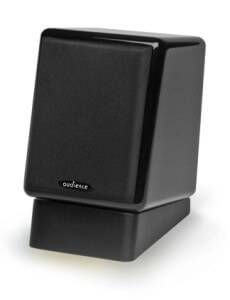 Audience ClairAudient ONEs V2+
It's easy to spend thousands or even tens of thousands of dollars on great speakers. The trick is to get great sound without having to take out a second mortgage. The ClairAudient V2+ bookshelf speakers are among the best we've ever heard. What sets them apart is the clean, uncolored sound. We listened to some of our favorite Vivaldi and Gershwin passages, and then cranked them way up for some recent Hi-Res rock as well as some classic Doors and The Who. In all cases, we heard no distortion and just about zero coloration.
Price for the pair is $1,445. The small stands as shown are another $75 for the set. That's not cheap, but it's a great value proposition.
Best Camera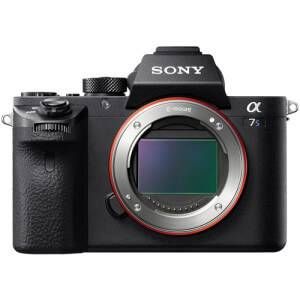 The latest iteration of Sony's full frame Alpha flagship digital Mirrorless Interchangeable Lens Camera does it all — both stills and video — extremely well. Not that previous versions were shabby, but Sony added some significant upgrades to make this a prosumer's dream. At the top of the list is a very impressive new 42.4-megapixel back-illuminated Exmor R full-frame CMOS sensor. This brand new sensor makes it possible to have a camera that not only provides very high-resolution stills and 4K video, but also provides a high performance and speedy experience that's typically seen with lower-resolution cameras. The newest version promises better compatibility with third party lenses. It also has speedier autofocus. Sony also says the camera has a new shutter system that reduces shutter vibration by 50 percent, and that should give you even sharper images at high resolution.
Price is $3,200.
Best Assistive Technology Device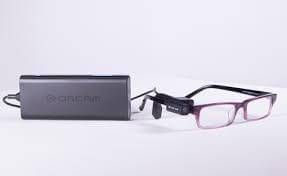 For all too many of us, impediments that were once annoyances turn into truly challenging disabilities as we age. MyEye is targeted to those who are legally blind or suffer from extremely low vision. Created by the Israeli firm OrCam, MyEye uses a combination of machine vision, facial recognition, and artificial intelligence. It looks like Google Glass, but that's where the similarity ends. A small camera clips onto your eyeglasses and uses a bone conduction earpiece so you can hear what it has to say. A wire connects to a pocket-sized computing device which can be clipped to a belt or put in a pocket.
I had an opportunity to try it out and found it pretty simple to use. You turn your head in the general direction of what it is you wish to read, be it a newspaper, a sign, a menu, cereal box — whatever. You then use your finger and actually point to what you want to read and MyEye begins reading in your ear. It uses a combination of technologies including computer vision, optical character recognition and facial recognition. It can store hundreds of objects that you teach it to recognize, for example your favorite brand of cereal, or a household item like hand soap. When you run across someone you interact with, you can "teach" the OrCam MyEye to recognize the face.
It does not require any kind of broadband, wi-fi or Bluetooth connection in order to operate. OrCam's MyEye is being sold directly by the company. It has already been rolled out in a score of US markets.
The purchase price of $3,500 includes hands on training by an OrCam team member.
Best e-Bike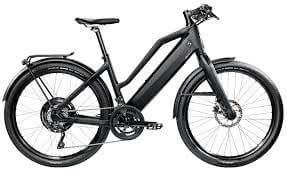 This is a new category for this year's Boomies, but we think that e-bikes are just wonderful for the 50+ crowd. And we think the Stomer ST-2 is the state of the art — though admittedly we've also seem some new bikes due out this year that could be even better. But the Swiss-built Stromer delivers great technology, great performance and comfort, though at a price of almost $7000. We tried the low step version and found it had enough power to take the worst hills Vermont's back roads challenged us with, and enough juice to do 40 miles, with plenty left.
It primarily relies on a pedelec system (you need to pedal to get the motor to kick in) but it also has a throttle to get you started on a hill or from a red light. It is connected, with a variety of built-in measurements including power, speed, distance and GPS. And yes, there's an app for the Stromer that will let you know if the bike's been moved and also lets you record your ride. This is a solidly built machine — comfortable to ride for a whole day — with an easy to shift gearing system, lights and lots of bells and whistles.
Bikes start at about $3,500.
Best Biking Accessory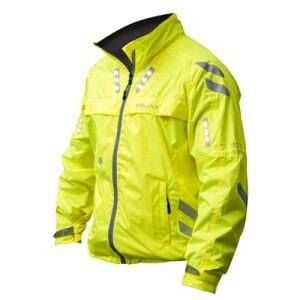 With more bicyclists — both commuters and leisure riders — on the road, there are more accidents involving cars. This bright yellow jacket has LEDs that let you be seen night or day. There are white LEDs facing front, red LEDs facing rear and turn signal LED's on the sleeves. The flashers have three different settings: on, slow and fast. After you raise your arm to initiate the turn signal LED's, it stays on for several seconds. Visijax makes a number of other LED products that are worth looking at.
Price for the jacket is $159.95 at Amazon.com.
Best Driver Assist Device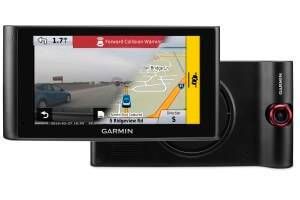 This is a feature-packed device that merits space on your windshield as your smartest and safest traveling companion. Garmin started with the best features of its PND (personal navigation device) line, including a six-inch touch screen display, voice command, lifetime maps, real time traffic alerts and a huge number of searchable points of interest. It has added a dash camera to record any untoward incidents on the road, and an alert system that will warn you of an impending frontal collision or if you're drifting out of your lane. It's put all of that into a sleek metal case with a secure magnetic mount that makes it easy to put on and take off with a minimum of fumbling.
For those of us with less than perfect vision — or night vision issues — using a dedicated PND has some significant advantages over asking your smartphone to do double duty. For starters, the display is specifically configured for navigation. With voice command, you don't have to take your hands off the wheel to interact with the unit. You can simply ask it to find an address or a point of interest. Unlike a smartphone, you're not going to be distracted by incoming text messages or looking to have it play music through your connected car. The NuviCam's dash camera will even display a street view as your approach your destination so you won't miss that driveway.
Price is $400.
Best Home Security Device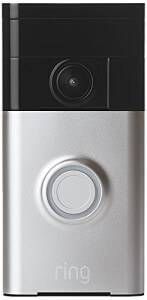 After looking at dozens of security cameras and alarm systems, we concluded that the Ring Video Doorbell was simply the most useful of the whole lot and very easy to install. The idea is simple. Someone comes to your door and you want to know who it is, whether you're at home and worried about your own safety, of thousands of miles away being a snowbird. The visitor pushes the Ring Video Doorbell and instantly you're alerted on your smartphone. You can see the visitor then decide what to do. Is it a package delivery? Do you want them to leave it someplace else on your property? Just tell them via the two-way link. Or is it a potential threat, or just a solicitation you want to ignore? In any event, the Ring gives you options. It's easy to install, simple to operate and just makes a lot of sense.
Price is $199.
Best Connected Home Device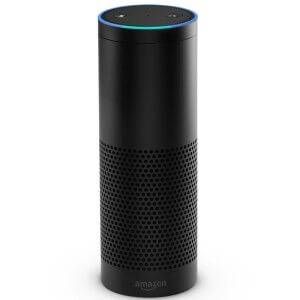 This is the first easy to use voice command device that truly opens up the promise of the connected home. It's a cylindrical device that can sit on a kitchen counter, an end table in the family room or pretty much anywhere else as long as a plug is within reach. You talk and it listens and responds. It's somewhat like Apple's Siri, but different in that it works without needing a phone nearby.
Echo connects to your home network via wi-fi and is listening all of the time for its name. By default, that name is Alexa. You can ask Echo to add items to your shopping list, to-do list, ask it if it is going to rain, if your favorite sports team is winning. Want to hear the news? Just ask. A traffic report? Ditto. And the responses are remarkably fast. When you ask a question, you don't have to pause after saying "Alexa" either. Just say something like, "Alexa, is it going to rain tomorrow?" And within a second or maybe two, you'll be hearing the forecast in a voice that is every bit as pleasant sounding as Siri's. And Echo can hear you from across the room — even with the music playing.
Sure, it can act like a Bluetooth speaker playing your favorite music, but its real power lies in the burgeoning ecosystem that's being developed around Echo. Amazon has put out a Software Developer's Kit (SDK) so other companies can connect. At the recently concluded CES, we saw dozens of companies that are working with Echo to turn on or off your lights, lock your doors, adjust your thermostat, find and play your favorite music and much more. We think the number of companies and devices that will connect with Echo will continue to expand dramatically in the coming years.
Price is $180 at, of course, Amazon.
Best Outdoor Tech Device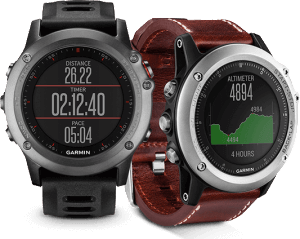 This is an all-around outdoor companion that has the features of a GPS, a fitness tracker and a smartwatch. Right out of the box it has a fitness tracker with a step counter that also provides you with a distance and altitude readings. Other features include barometer and temperature — though your body heat is likely to skew that readout.
It does have a visual map built-in, and while it provides you with a reference point, you probably don't want to use it for serious navigation. You can get more detailed mapping if you use the Bluetooth functionality to pair with your smartphone. Once it's paired, you can also receive email and text notifications to the fēnix as well as detailed weather. It has music controls to play your tunes on the trail. It also has a calendar and alarm functions.
The fēnix 3 can be configured for your favorite activities, including hiking, running, skiing, biking and swimming. The fēnix will also work with ANT+ sensors, such as heart rate monitor. It has standard Garmin GPS functions, and if you get really lost, there is a trackback feature.
It has five button navigation, and no touchscreen. Given the broad nature of its features, prepare to spend some time with the Quick Start manual during your first few uses as you navigate through the menus and get comfortable with how the fēnix fits into your favorite activity set. Garmin says one battery charge will last for 16 hours in GPS mode — 50 hours in ultra track mode. If all you want to do is use it as a watch, the charge will last up to three months.
It comes in two versions, the standard at just about $500, and the Sapphire which has a scratch resistant sapphire crystal and an attractive metal band in place of the nylon for just about $600. But we think it's worth the price tag if you are an avid outdoors person who wants to carry a ton of information on your wrist.
Best Tech Luggage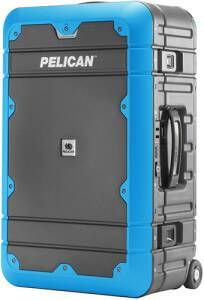 This carry-on bag is about as indestructible as anything we've seen. It has an "O" ring seal to keep out moisture and is waterproof for up to 30 minutes in 1 meter of water. It has a hard double wall plastic construction with recessed handles and two tough ball bearing wheels. For extra safety it has a pressure relief valve that helps keep it waterproof. Our favorite feature is that instead of using zippers that can fail, it uses two tough recessed latches. It meets airline carry-on measurements. And if you do decide to check it, there's built-in TSA-compliant lock. Even though Pelican calls this lightweight, at 9 pounds, it's not exactly light. But if you're concerned that everything you pack will stay safe and sound, well, this is the bag.
Best Travel Gadget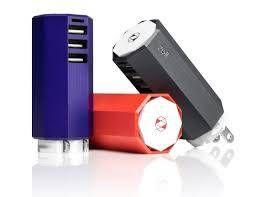 If you are a serious tech traveler or road warrior, you know that keeping your devices charged on the road while keeping down the weight is an ongoing challenge. We looked at prototypes of this innovative charger for a year, and now it's finally in production. The Zolt can fit into your pocket and can charge three devices simultaneously — including most laptops. It has folding prongs and the barrel swivels up to 90 degrees to help you if you have limited space on an outlet strip.
Best Home Appliance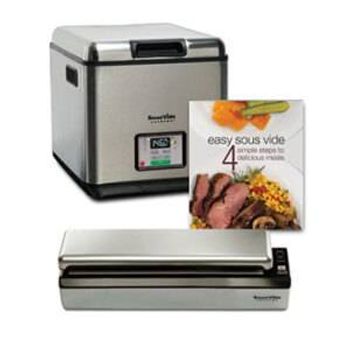 The Sous Vide Supreme Cooking Kit
Sous Vide is a method of cooking involving sealing food in a plastic bag or canning jars and placing it in a water bath you set to a target temperature. The method is hailed as a way to get perfectly cooked meat without much work. You set the water temperature, place the meat in and let it cook from one hour to 24 hours. The kit includes the Sous Vide bath, vacuum sealer, two sizes of vacuum sealer bags and an Easy Sous Vide cookbook. The method seals in flavors and nutrients. Since it is temperature specific, it makes it tough to either undercook or overcook your meal. It works with meats, veggies and almost any food that requires cooking.
The Sous Vide system is a smart buy for the 50+ market. It helps you prepare healthy meals and locks in the flavors that can be lost with other cooking methods. It is an easy-to-use device and, like a crock pot, you can set it and forget it. It has an easy to read display and buttons rather than knobs.
Price is $499.
Best Office Device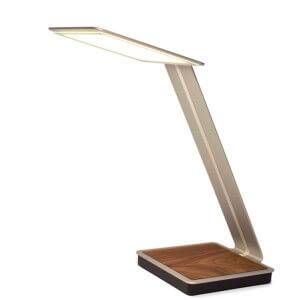 This is a desk lamp that we think is worth getting excited about. It's the first we've seen that makes use of Organic Light Emitting Diode (OLED) technology, which uses a thin layer of lighting material to distribute an even light pattern that provides a more natural light for your desk. And it's not just the light that's easy on the eyes — so is the sleek design. OLED technology is used in smartphone displays, some laptop and tablet displays, and even a couple of televisions. But this is one of the first applications we've seen that uses this extremely thin panel as a light source. There's no bulb to replace, and the light it produces is pleasant.
Best Big Screen Television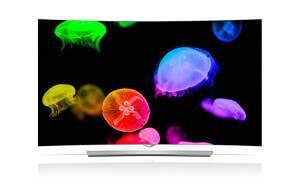 LG 65" Curved OLED 4K Television
2015 was the year in which many of the major television makers refined their UHD 4K technology and in which prices dropped substantially. Yes, now you can get some big 4K sets for about $1,000, but we found some major differences that might make you consider going upscale. There are still only a limited number of sources for native 4K content, though that is slowly changing, especially with agreement on a new BluRay 4K disc format.
But if you do need to upgrade your television, it makes sense to move up to 4K. But which one? This was a tough decision, with some really great big screen 4K sets from both Samsung and Sony, but in the final analysis we concluded that the big LG with OLED technology is the best in breed. While some people are not thrilled with the curved sets, we really enjoyed this one. Admittedly if you have a big crowd, not everyone will get the best viewing angle. But if it's just you and your significant other, this is an immersive experience. The LG OLED technology provides the blackest blacks we've seen, as well as the sharpest, brightest colors. There's no better way to experience it than to walk into your local retailer and see the sets side by side. We think you'll notice the difference.
We've seen it priced at just under $5,000.
Gary Kaye
M. Kaye is the Founder and Chief Content Officer of Tech50+, a website focusing on the nexus of technology and the 50+ market. He is an award winning journalist who has been covering hi tech for 35 years at news outlets such as NBC News, ABC News, CNN, Fox Business Network and others.
Read More