The Barnes Foundation Museum Meets People Where They Are
This Philadelphia institution, celebrating 100 years, honors its founder's legacy
Picture this: About 110 years ago, individuals working for a successful medical research chemist had the option each weekday to spend two hours learning about the art in their boss' collection, which included paintings by Paul Cézanne, Vincent van Gogh, Camille Pissarro and Pierre-Auguste Renoir. Interested employees — Black men and white women, some of them barely literate — sat in front of art brought into the factory and talked about it.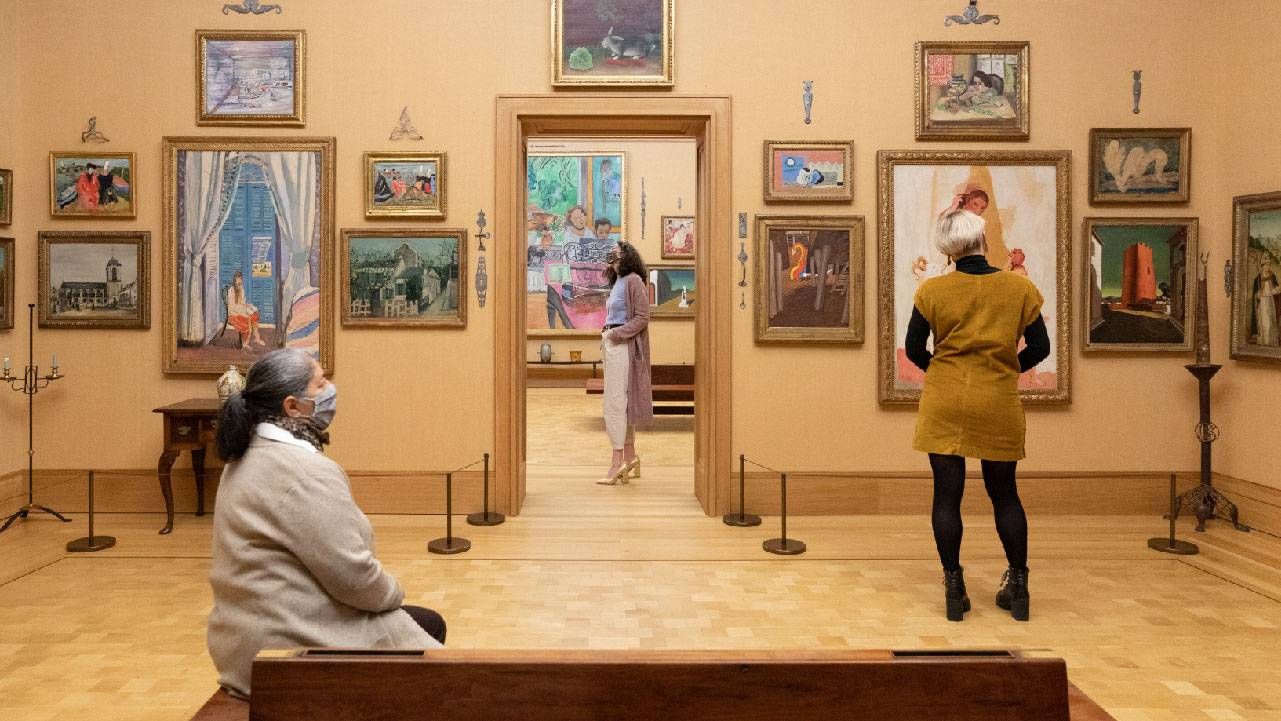 How did that come about?
Dr. Albert C. Barnes, the factory owner, grew up poor, and he vehemently disagreed with the popular assumption that only educated, cultured people with money could understand or appreciate art. He also was a proponent of social equality. In 1922, Barnes bought land in Merion, Pennsylvania, where he built an educational institution that opened in 1925.
"Barnes' driving ambition was to teach ordinary people about art, give people a language for looking at it and speaking about it, and that's what he did. "
At his Barnes Foundation, he exhibited his impressive art collection in symmetrical "ensembles," mixed groupings of unrelated works, and offered limited art appreciation classes. The building was not open to the general public, and Barnes routinely (and often rudely) denied admission to most prominent people who wanted a look at the art.
Matisse and More
"Barnes' driving ambition was to teach ordinary people about art, give people a language for looking at it and speaking about it, and that's what he did," said Martha Lucy, deputy director for research, interpretation and education at the Barnes Foundation, which relocated to downtown Philadelphia in 2012.
Now celebrating its 100th anniversary, the 93,000-square-foot institution houses Barnes' art, hailed as "one of the world's finest collections" of works by Impressionist, post-Impressionist and modern painters and sculptors.
The museum owns 59 works by Henri Matisse, including "The Dance," which Barnes commissioned, and four paintings by Horace Pippin, an American folk artist who attended Barnes' classes. The collection also includes African art, Native American ceramics, Pennsylvania German furniture, antiquities from around the globe and decorative ironwork. "Modigliani Up Close," an exhibit that will explore how that artist worked, opens Oct. 16, 2022 and runs through January of 2023.
Meticulous 'Ensembles' Still On Display
Barnes' original displays have been replicated in every gallery. "At first the placement may seem confusing or even haphazard, but it is meticulous," Lucy said. "Modern works are next to Renaissance art, mixed with Native American rugs and metalwork. The goal is to get you to look, to make visual connections. It's an accessible approach that we now refer to as the Barnes Method."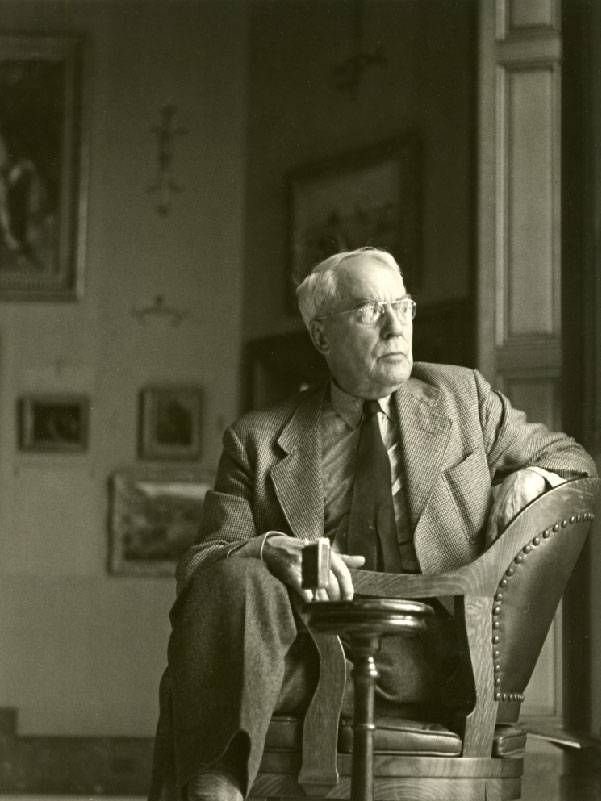 Though Barnes' personal story is compelling and his foundation's controversial move from the suburbs also is an intriguing tale (ask the Internet), the museum's commitment to education and community engagement is equally interesting.  
"While most museums today have robust education programs, when Barnes founded his program in the 1920s, museum education was a relatively new idea," Lucy said. "We're still carrying out Barnes' original vision, though we now approach education in a broader way so we can share the collection with many different audiences, including school groups."
Since 2012, some 2.3 million people have visited the Barnes, which also has served more than 100,000 students from preschool through grade 12.
Course offerings for adults, in person and online, have "exploded over the last several years," Lucy said, and now cover 60 or 70 different topics. More than 7,500 adults have enrolled in the Barnes–de Mazia Certificate Program.
The Barnes Arboretum at Saint Joseph's University, eight miles from Philadelphia, also offers a certificate program. Open to the public, the 12-acre arboretum, a project fostered by Barnes' wife, Laura, is home to more than 2,500 varieties of plants, many of them rare.
Partnerships Help 'Reintegrate' Underserved Communities
Community partnerships with cultural organizations and local agencies which include the People's Emergency Center, Puentes de Salud and Mural Arts Philadelphia also expand the museum's reach. "Our work is deep and broad," said Valerie V. Gay, deputy director for audience engagement and chief experience officer at the Barnes. "In many underserved communities, art has been stripped away, and these partnerships help reintegrate them into humanity."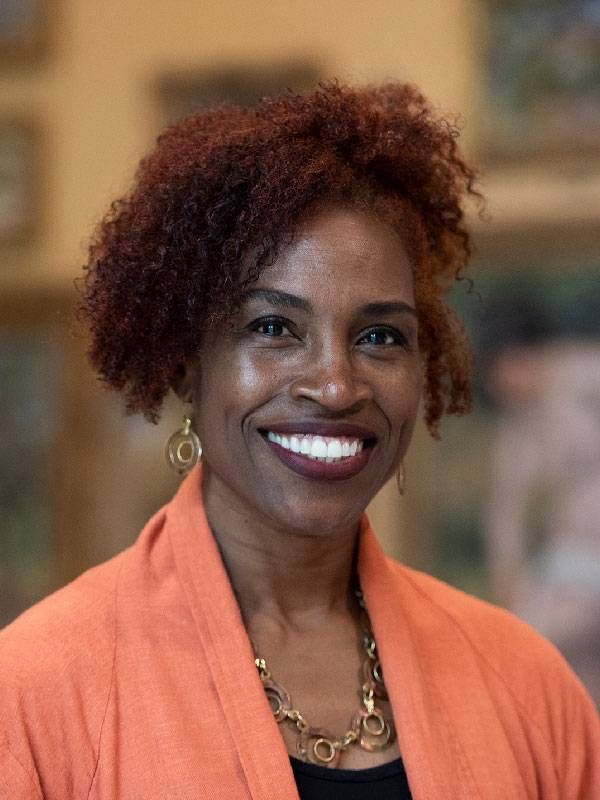 Gay continued, "You have to bring art with a capital 'A' — not just visual art — to where the people are so you can find out what people want to see and what they want to do. Imagine going to get your hair done and finding a poet outside who asks if you want to write a poem together." The museum's Everyday Places Artist Partnerships program makes that possible, sending seven Philadelphia-based artists to parks, civic centers and community organizations.
"This program gives artists opportunities to engage with the public, to help people make art in places that are accessible to them," Gay said. "That breaks down the silos around art, the preciousness. Last year, participants gained an understanding that they could identify as artists, and then we invited them to come to the Barnes, offering yearlong passes with unlimited entry. You have to go where people are — and then bring them to you."
The Early Learner Summer Pods is another collaborative program, coordinated by the Barnes in conjunction with seven local cultural organizations. Activities based on art, science, nature and stories are available to about 1,000 children ages five and younger and their caregivers in underserved neighborhoods. Plus, the first Sunday of each month, admission is free at the museum, where visitors can see performances or take part in arts activities.
Film Installation Celebrates Centennial
"Maintaining relationships with the community requires a commitment, and here everything starts with our strategic plan," Gay said.
She credits Thomas "Thom" Collins, the executive director and president of the Barnes Foundation, for inspiring staff. "He pushed the idea of going back to our founding, asking what progressive work would look like now and how we could create partnerships with established organizations. Sometimes, that saves you a lot of time as you work to build larger relationships."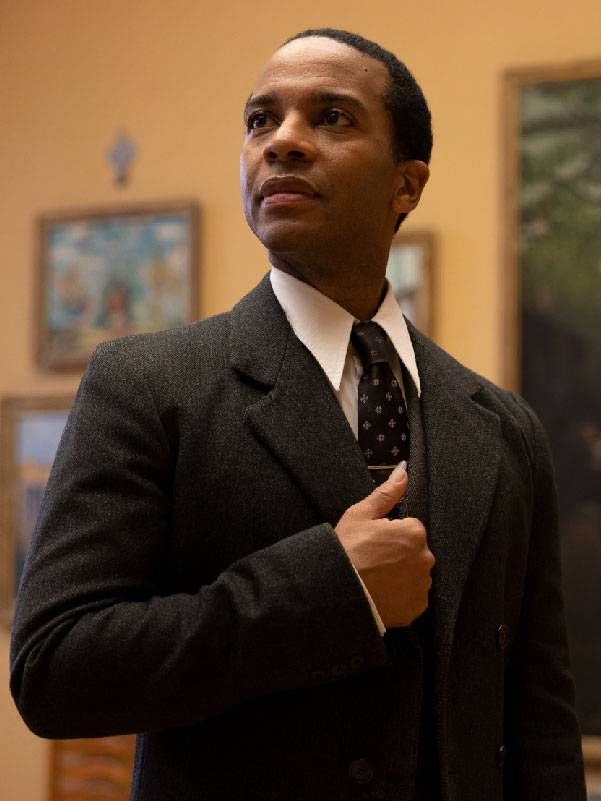 Dr. Barnes' close relationship in the mid-1920s with philosopher and cultural critic Alain Locke, considered the "father of the Harlem Renaissance," is celebrated in "Once Again . . . (Statues Never Die)," an immersive film installation by artist and filmmaker Sir Isaac Julien, which the museum commissioned for the centennial.
"Barnes and Locke impacted each other's thinking, and Julien read the letters they exchanged about African art and African American culture," Lucy said.
Julien's show also includes African sculpture and explores questions about those items in western art museums, which she noted is a hot topic right now. "The film installation is moving, just beautiful —  one of the best things we've done," Lucy added. The exhibit runs through Sept. 4, 2022.
What's next for the Barnes? "Museums are changing," Lucy said. "We need to continue to understand what the community wants, instead of being prescriptive. We can't just say, 'Here — art is good for you.' At the Barnes, it's a balancing act as we work to be true to Albert Barnes' vision, but also to make what he wanted to do relevant a hundred years later."
Patricia Corrigan
is a professional journalist, with decades of experience as a reporter and columnist at a metropolitan daily newspaper, and also a book author. She has written for Next Avenue since February 2015. Read more from Patricia at latetothehaight.blogspot.com.
Read More