The Benefits of Pet-Friendly Retirement Communities
If you're moving, it's good to know that you won't have to leave your pet behind
By

Acts Retirement-Life Communities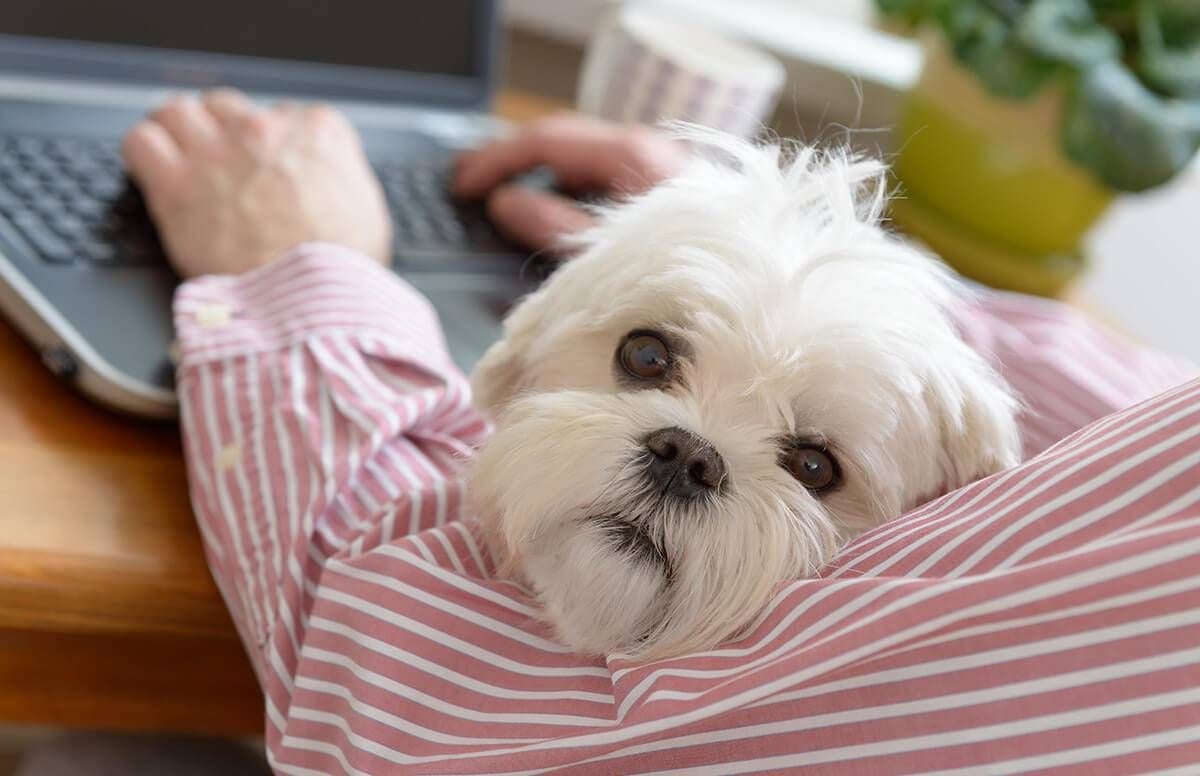 (Editor's note: This content is sponsored by Acts Retirement-Life Communities.)
Pets make wonderful companions no matter your age. The sheer presence of a pet in your life can not only bring joy but also improve your well-being in a number of different ways. For older adults, the benefits of keeping Fido or Mittens around are even more pronounced. That's why many of today's more progressive retirement communities are allowing residents to bring their pets with them.
The Health Benefits of Owning a Pet
The warmth of a cat on your lap in winter. The happy look on a dog's face when you return to a room. The comfort of knowing they'll always be there to "listen" when you need a friend. These are the pet ownership moments that are truly priceless. But did you know they can also lift your spirits, keep you healthy and even help keep your mind alert?
The University of Michigan's National Poll on Healthy Aging included a survey of more than 2,000 people ages 50 to 80. Most of the pet owners surveyed said their pets helped them enjoy their lives and feel loved (88% and 86%, respectively). Almost as many reported feeling reduced levels of stress in their lives as a result of pet ownership.
Aside from the rosy glow of a happy community, here are some other health benefits you can expect from a pet-friendly retirement community:
Pain reduction. A study from the University of Pittsburgh showed that pets can help ease pain. Therapy dog visits to outpatient waiting rooms helped patients feel less pain, fatigue and emotional distress. The study also noted that accompanying family members felt the benefits, too.
Lower emotional distress. Other studies confirm what the study revealed: pets help reduce emotional distress. Researcher cited in Science magazine found that staring into your dog's eyes for five minutes a day causes a release of feel-good hormones in the human brain. More specifically, oxytocin levels increased. Dogs get the same response, too.
Higher sociability (and lower heart disease risk). People who have pets tend to be more sociable because of their pets. Isolation is extremely unhealthy for older people, significantly raising the risk of heart disease, among other dangers. Even within highly-social networks like those typically found in retirement communities, it's still possible to become isolated. Pets keep people from holing up in their room and keep people connected with others. Click here to read more about the importance of socializing for older adults.
Physical fitness. Almost two-thirds of pet owners report getting more exercise because of their pets. If you're a dog owner, the likelihood of staying in shape is even higher. Even those with mobility challenges can benefit from the movement involved in keeping a cat entertained. Click here to read more about staying fit and enjoying the fitness journey.
Lower BMI. A 2017 study in The Gerontologist found that older adults who walk their dogs report lower BMI and fewer doctor visits.
Physical stimulation. Pets provide a tactile experience involving touch, movement, stretching and other physical activities that are healthy for older adults.
Mental stimulation. Owning a pet is a responsibility, and with responsibility comes a kind of mental challenge that keeps brains young and healthy. Researching the breed, figuring out the best food, learning how to take care of the pet and the endless other ways you can keep your brain engaged with relevant books and online reading is great for the brain cells. Click here to read about the importance of mental stimulation for older adults.
Lower cholesterol. Studies show that pets can reduce cholesterol levels, triglycerides and blood pressure, too.
Mental boost. Pets don't worry about the future. Their owners benefit when their pets' "here-and-now" attitude rubs off on them. Living in the present moment is something many have trouble with. Pets simply remind you that the here and the now can be a good place to be.
Increases independence.
Friendships are easier. Although it's typically very easy to make friends in a retirement living setting, pets make it even easier. For those who are shy, having a pet opens up endless opportunities to start conversations. All it takes is appearing regularly with your pet and a friendly smile. Daily walks with your dog can also become opportunities. Ask friends to join or even start a walking club that centers around your dog (and theirs, if they have one!)
Stronger community. Let's face it, a community is stronger when people are healthier and happier. Having pets raises the happiness quotient by a factor of 10, making a good thing even better. Click here to read more about how a retirement community can benefit health.
You Don't Have to Leave Your Pet Behind
If you're considering moving to a retirement living community, it's good to know that you won't have to leave your pet behind. There's no reason you should feel you have to give up pet ownership at all. Plenty of communities welcome and even encourage you to bring your four-legged roommate with you.
Not all communities let residents bring pets with them, so if this is important to you, you'll want to find out which ones do. It's simply a matter of asking about pets when you call to schedule a visit or stop by for a tour. Even if you think you'll be leaving Fido with a family member when you move, it's a good idea to ask. You may just change your mind after seeing how much they add to your new community.
Thinking about retiring with your furry friend? Read these articles by Acts Retirement-Life Communities: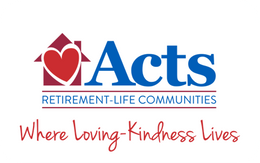 By

Acts Retirement-Life Communities
Acts Retirement-Life Communities is the largest not-for-profit owner, operator and developer of continuing care retirement communities in the United States. Headquartered in suburban Philadelphia, Acts has a family of 23 retirement communities that serve approximately 8,500 residents and employ 6,200 in Pennsylvania, Delaware, Maryland, North and South Carolina, Georgia, Alabama and Florida. For more information about Acts visit actsretirement.org.