The Vaccine: The Haves, The Have Nots and The Almost Haves
When COVID-19 vaccination plans are thwarted, there's a sense of being stuck in limbo
Four days short of my much-anticipated first COVID-19 shot, my appointment was cancelled and rescheduled for 10 days up the road. Given the vaccine shortages around the country, the delay was hardly a surprise. But the depth of my disappointment? That was a surprise, indeed.
When I mentioned my feelings to my husband, Bob, he responded, "Be grateful there's a vaccine and you'll be getting one."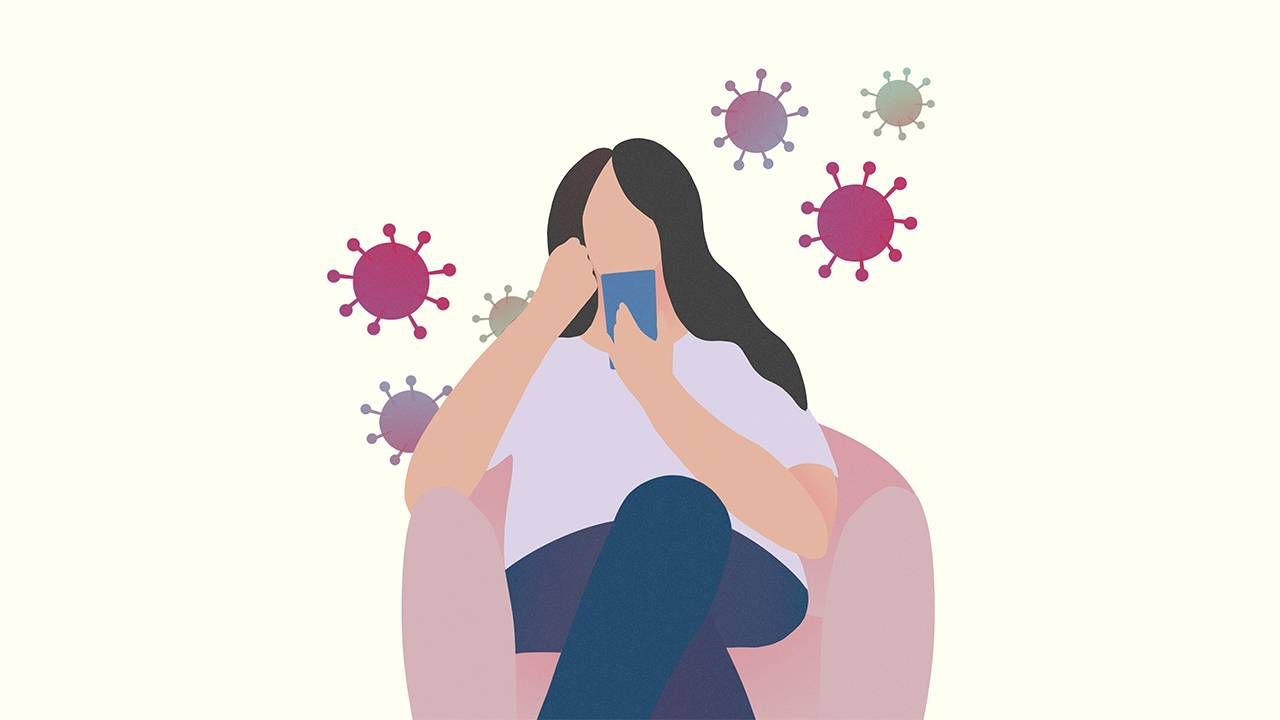 That was, of course, a perfectly reasonable response.
I damn near took his head off. "That's not what I need to hear right now!" I blasted, so sunk in disappointment that I didn't even feel apologetic about my peevish response.
Ordinarily, I would take such a minor setback in stride. I'm not given to a "me first" kind of mentality. I'm not one to jump a line or balk at having to wait my turn. I don't even think that, because I'm 65, it's appropriate that I should be getting the vaccine now. To my mind, there are others who should be inoculated ahead of me. Teachers. EMTs. Essential workers.
When I learned that 65-year-olds were good to go in New Jersey where we live, I said to Bob, "That's not right. Adam should go first." I was referring to his 39-year-old son, my stepson, who's been a sitting duck for COVID-19 while working the front lines in a grocery store every month of this pandemic.
"He needs the vaccine more than I do," I said. "I wish I could give him my spot."
Even so, until my appointment was cancelled, I hadn't realized how keenly I was looking forward to V-Day.
But I can't. So, when my opportunity came around in late January, I made an appointment. Of course, I did. I'd be crazy not to. Then, I began counting down the five weeks until I'd get what Queen Elizabeth calls "the jab." (Love that.)
Living in Suspended Animation
Even so, until my appointment was cancelled, I hadn't realized how keenly I was looking forward to V-Day. I mean, come on. Who among us looks forward to getting our shingles and pneumonia vaccines or our annual flu shot?
But, as we all know, these aren't ordinary times. For a year now, the world has been at such a standstill that I can barely remember what it's like to schedule something weeks out — a lunch date, a concert, a trip — and approach the date with expectancy.
Instead, for months now, the most exciting thing (the only thing) on my non-Zoom calendar has been my trips to a Pilates studio (where, yes, we wear masks and socially distance).
Now, a world once divided into The Haves and The Have Nots has sprouted a new category: The Almost Haves. People unfamiliar with this category may well think I'm whining. And hey, I am. But here's the thing: If you're not a member of the Almost-Have netherworld, it's almost impossible to understand the feeling of suspended animation that a cancelled appointment creates.
A friend of mine whose COVID-19 vaccination appointment was also bumped told me, "I can't believe how depressed I am about this delay."
I can. While the delay itself is no big deal, the sense of letdown for Almost Haves is enormous.
Feelings of Anticipation and Caution
On the day I scheduled my now-cancelled appointment with a private medical practice, I felt something I hadn't felt in months: anticipation. Here, finally, was something I could look forward to with a measure of excitement. The next day, when I learned that the practice had abruptly stopped scheduling appointments, owing to a surfeit of phone calls, that anticipation ramped up to outright joy.
"What luck we had!" I gushed to my husband, who'd also managed to schedule an appointment with the private practice at the 11th hour, his slotted three days behind mine. For the first time in a year, we had a feeling of momentum, of moving away from stasis, of moving toward something positive.
For me, that sense of momentum came to an abrupt halt when I got the call informing me that my appointment had been cancelled. Instead, I was back to square one. Unable to move forward. Unable to make plans. Only now, my sense of stagnation was further freighted by a disconcerting caveat: the door marked Exit can't be trusted.
As I write this, I'm eying my new Exit door with more a feeling of caution than anticipation. Who knows? Maybe the new escape hatch will be booby-trapped, too.
Bob, on the other hand, has received a text confirming his appointment, scheduled for tomorrow. Suffice it to say, his head is in a better place than mine.
Once upon a time, we talked about what we were reading, where we were going, who we were seeing. Now all I hear about is vaccination appointments.
His place in the queue is better than mine, too. Initially lined up to get immunized three days after me, he will now get his first jab eight days ahead of me. (That's assuming my rescheduled appointment actually happens, which, dear reader, I do not assume at all.) I don't begrudge Bob this random turn of fate. He's a few years older than I am. It seems appropriate he should go first.
Waiting for the World to Rotate Again
But his good fortune casts a merciless spotlight on my thwarted expectation. Bob's not the only person in my life to slip ahead of me. Back in January when I made my appointment, I had friends in New York and Massachusetts who were not yet eligible to register for their shots. In coming weeks, restrictions eased, rules changed. Now, I'm hearing from those same friends that they've received their first shot and are scheduled for, or have already gotten, their second dose.
I'm happy for them. Truly, I am. But do we have to talk about this blasted vaccination so much? Once upon a time, we talked about what we were reading, where we were going, who we were seeing. Now, all I hear about is vaccination appointments. "Had my first." "Had both." "Got it by calling here." "Have you tried calling there?"
All of this has left me feeling like a laggard who hasn't made sufficient effort to get the job done. Just as dispiriting, there's no place for Almost Haves in the new conversation that's beginning to sprout between people who have gotten one or both shots. "When should we make plans to get together?" "Want to meet up and visit a museum?" Take a walk? Go to a restaurant? Resume sharing our lives?
For the Haves, in other words, the world is beginning to rotate again. Slowly, cautiously, yes. But the suggestion of motion is there in the excited talk about making plans for the brighter days ahead, days that now seem within reach.
Not so for us Almost Haves. We're still right where we were. Stuck at home. Trapped in a seemingly endless time warp. Feeling more caution than awe, as we anticipate the day when we'll once again be able to anticipate.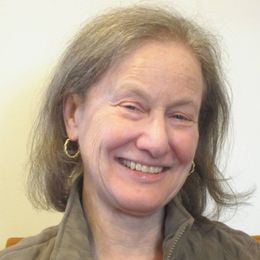 Jill Smolowe
is the author of "Four Funerals and a Wedding: Resilience in a Time of Grief." To learn more about her book and her grief and divorce coaching, visit jillsmolowe.com.
Read More