The Making of a 'Golden Girls' Restaurant
At a new New York City eatery, Rue McClanahan's memorabilia is lovingly displayed
1 of 7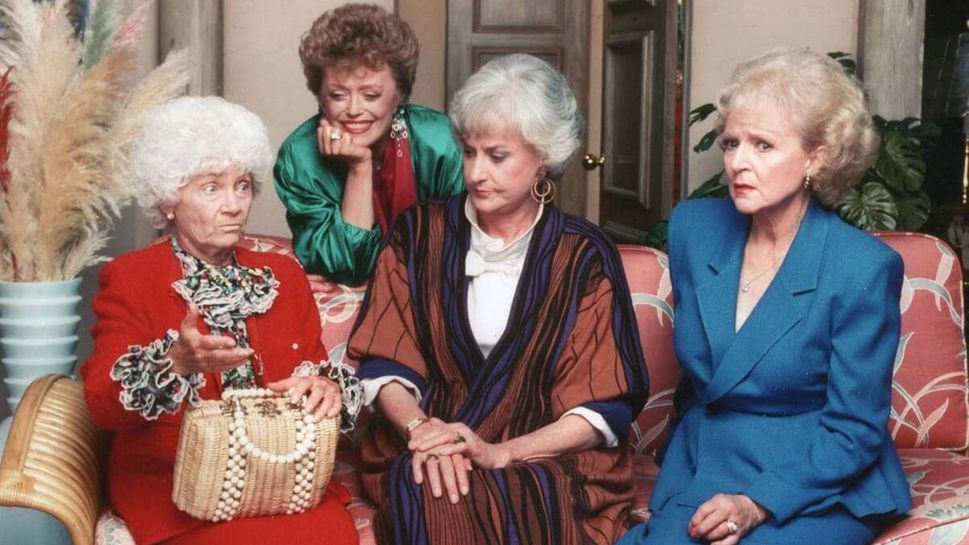 sitcomsonline.com | Mr. Television
The Restaurant That Blanche Built
Even if you haven't watched an episode of The Golden Girls since 1992, when the sitcom went off the air, it's easy to understand the appeal of the new Rue La Rue Cafe, which just opened in New York City.
"Few series radiate the necessary warmth to justify a tribute restaurant, but The Golden Girls, that enduring electric blanket of American television, is a part of the culture that people have held tight," is how The New York Times put it earlier this week in a piece called "Cheesecake for the Soul."
And, of course, Rue McClanahan, who played sexy, sassy Blanche Devereaux, had an enduring appeal all her own. She died in 2010, leaving her bestie Michael LaRue to manage her estate, including a personal collection of memorabilia she wanted made available to fans.
LaRue is now fulfilling that wish. The restaurant he co-owns with McClanahan's son has a menu packed with show references and walls packed with photos, awards and fashion accessories. So far, fans are flocking to it.
"There's never a time when The Golden Girls is not playing on this globe," LaRue told the Times. "It taps into something that we all share as human beings — a fear that as we age we're going to become irrelevant and alone. The show is a tonic for that fear. It says you can still look good and have sex and have a very full life, with friends."
The cafe is clearly a labor of love, one that LaRue delights in talking about on the restaurant Facebook page. Click through the slideshow for highlights from the making of Rue La Rue from his Facebook page.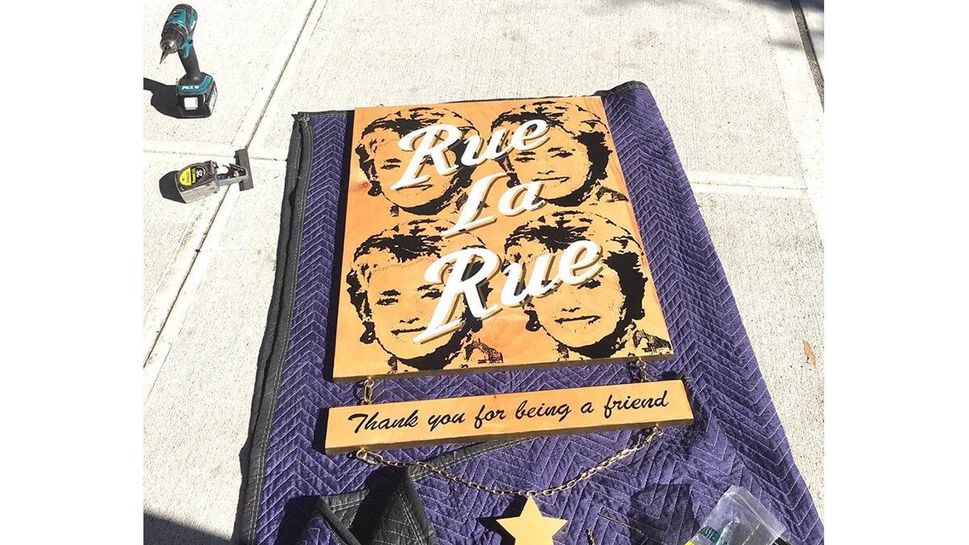 Rue La Rue Café | facebook.com
"We found some talented hipsters in Brooklyn with a sign company ... and they created this hand painted wooden work of art for the front of Rue's café. They even hung her good luck talisman — a carved rendition of the star she wore around her neck for 50-years — from the bottom. Thank you Noble Signs for being a friend!"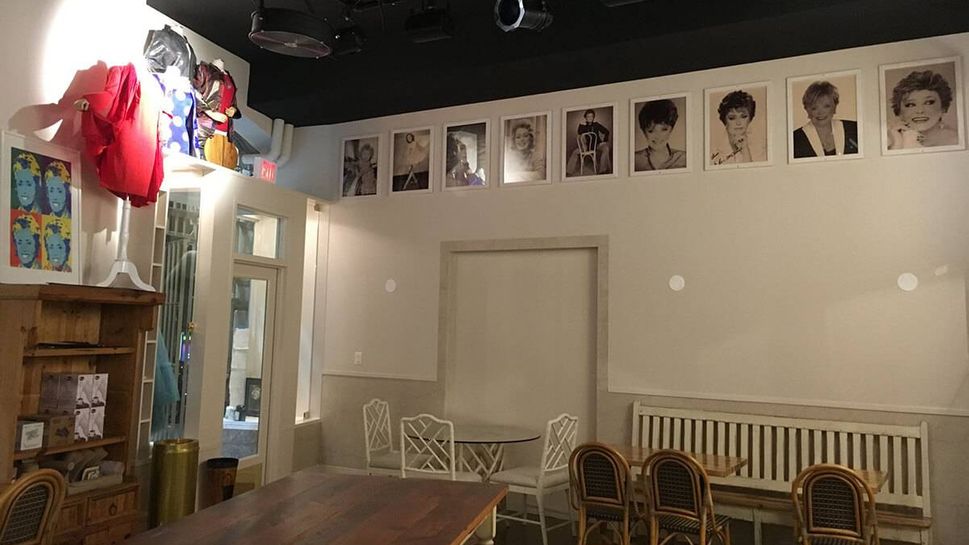 Rue La Rue Café | facebook.com
"We created a visual timeline near the ceiling of Rue's café by hanging one portrait from each decade of her life. She really was a talented beauty from beginning to end."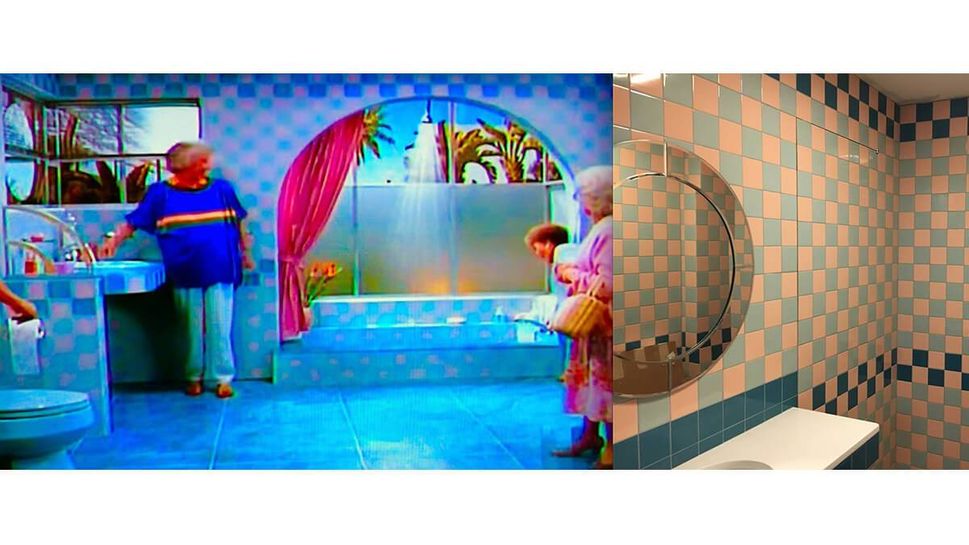 Rue La Rue Café | facebook.com
"They finished tiling the bathroom in Rue's café. Does it remind you of anything you've seen before?"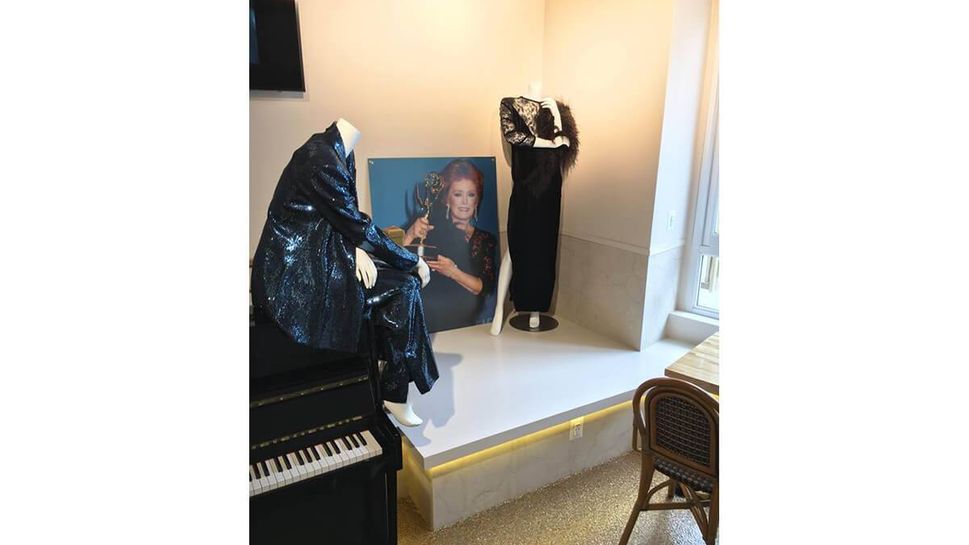 Rue La Rue Café | facebook.com
"Rue's mannequins arrived and in my enthusiasm I dressed a couple of them without waiting for the professional; can you spot my mistake? It is subtle and yet kind of major. Even with a huge picture in front of me I blew it. Sorry Rue!" (Editors note: The feather is on the wrong side.)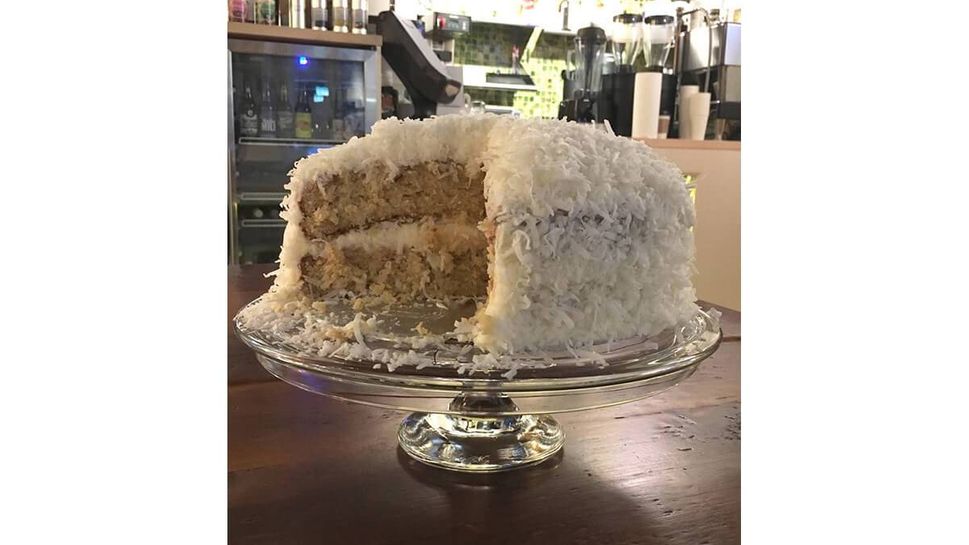 Rue La Rue Café | facebook.com
"Chef Michele Weber's 'Betty White Cake' will be making daily appearances at Rue McClanahan's Manhattan café."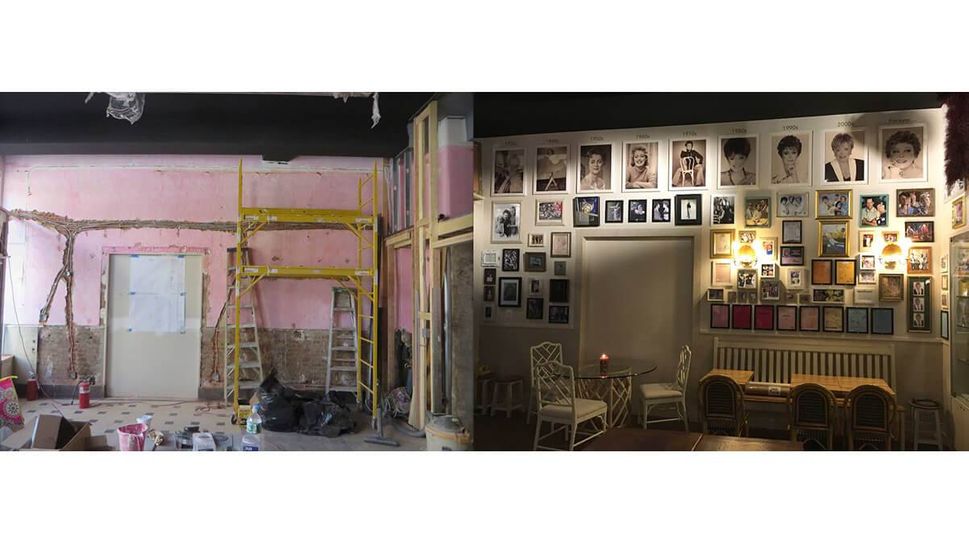 Rue La Rue Café | facebook.com
"Here is the before/after for the north wall of Rue's café."
Heidi Raschke
is a longtime journalist and editor who previously was the Executive Editor of Mpls-St. Paul Magazine and Living and Learning Editor at Next Avenue. Currently, she runs her own content strategy and development consultancy.
Read More