These Are the Faces of Alzheimer's and Dementia
Photographer Joe Wallace says too many mainstream images of Alzheimer's and dementia make you look away; his new collection of portraits invites you to do the opposite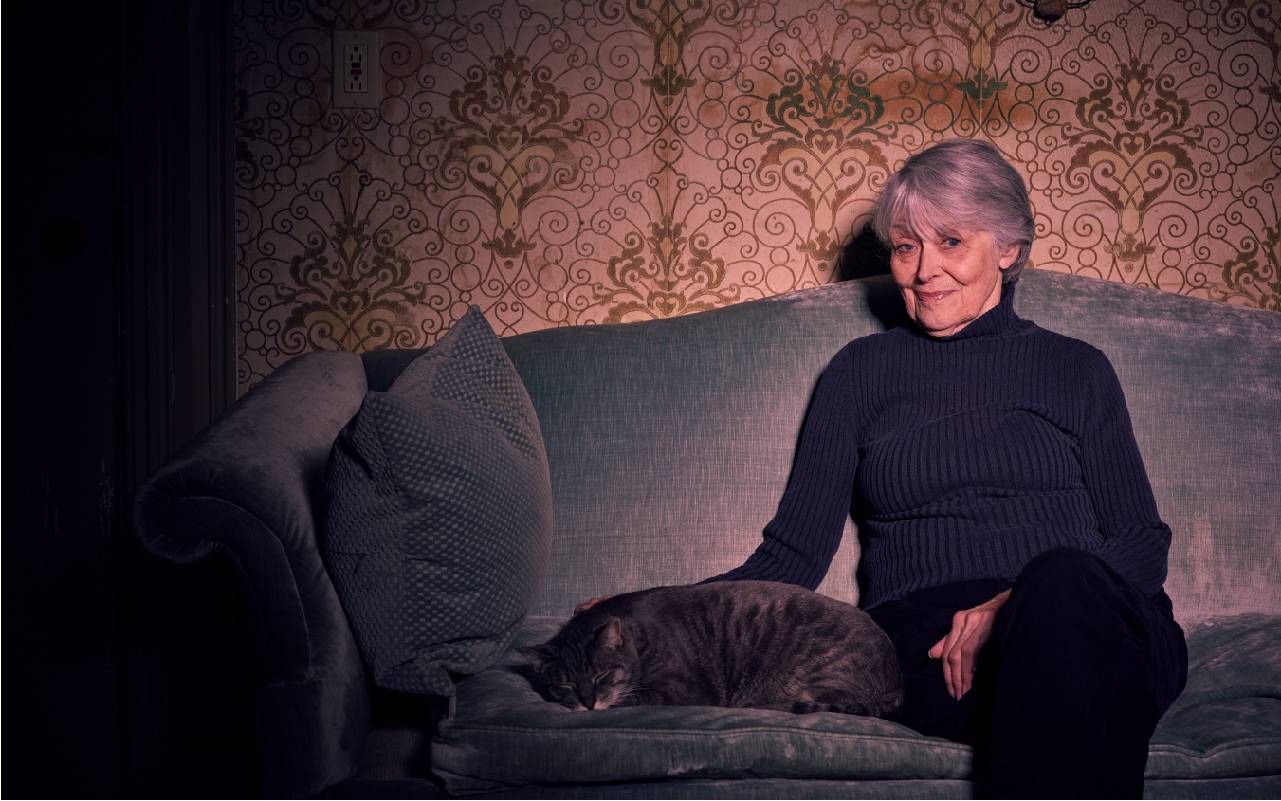 It was Larry Bayles, a 50-year-old husband and father with advanced younger-onset Alzheimer's disease, who inspired the title of photographer Joe Wallace's new portrait book. In "The Day After Yesterday: Resilience in the Face of Dementia," Larry's wife explained that while discussing dates and times with her husband, Larry had, amid his difficulty to process language, referred to an instance as "the day after yesterday." She replied, "That's today!" 
The couple laughs about it now, she said, but the poignance of the phrase wasn't lost on them — or on Wallace. "I just thought that was a really great metaphor for the project, for people living with different kinds of dementia," the photographer recently told Next Avenue from his studio near Boston. "Nothing is more important than the very present moment. Now is where we are. And it's best to focus your attention, your needs, your compassion on where you're at today."
"The ways that my own prejudices were challenged was a really beautiful and powerful thing for me."
When Wallace was in his late 20s and learned his Granddaddy Joe, a former Golden Gloves boxer whom he's named after, had Alzheimer's, he said, "it scared the hell out of me. I didn't know what that meant." Over a decade later, after watching his grandmother Bebe live with dementia in a nursing home, Wallace says he wished he'd done better. "I didn't want to talk to the staff. I didn't want to talk to the other families. I wasn't ready to take in what they had to offer."

Instead, Wallace said he "put up blinders" and only interacted with his grandmother. "I think that was part of the reason I wanted to do the book," he explained. "I had that wrong." It wasn't until Bebe was dying that Wallace realized how his grandparents' final years had affected him. "The ways that my own prejudices were challenged was a really beautiful and powerful thing for me," he said. He hopes this project, which is also a touring exhibit, motivates people to engage with other people's experiences more readily and compassionately than he did.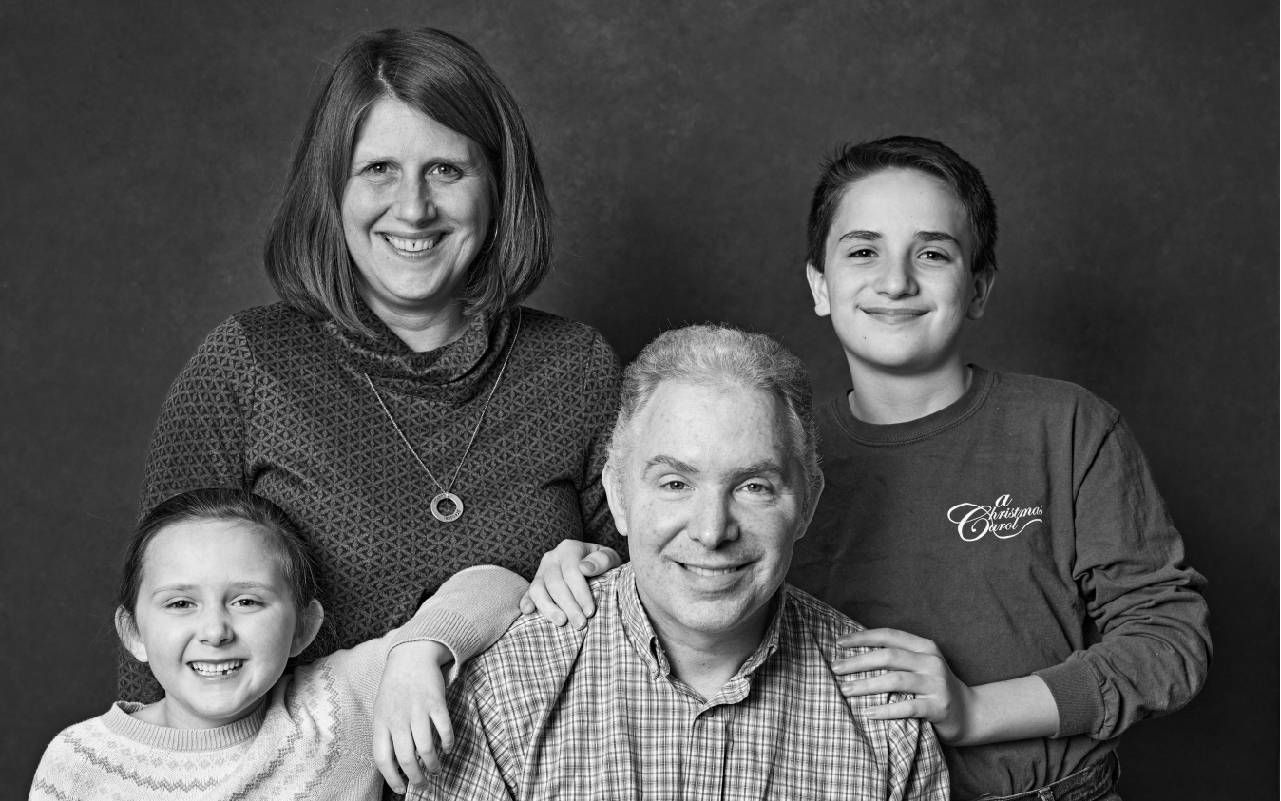 Breaking Through the Silence
"It's such a cruel irony that people feel alone suffering through something that six million people have," Wallace states in the introduction to his book, which MIT Press released last week. Indeed, themes of isolation and secrecy repeatedly surface throughout the 38 interviews featured, each with an accompanying portrait — or more.
"She had been hiding it from me. From everyone," Stephanie Frank said of her mother, Dr. Edwina Frank, a former nursing director and founder of several nursing programs in Louisiana. After she insisted on attending a doctor's appointment with her mother, Stephanie learned that Dr. Frank, at 84, had been struggling with memory loss for roughly six years. "My mom got really upset with the doctor and said … 'This is not anybody's business.'"
"I can remember my grandmother's advancing disease, and the one thing I noticed was how isolated my grandfather became," Renee Perkins, an Alzheimer's advocate living with the disease, recalled. "It seemed like people abandoned him, and he cared for my grandmother on his own until the day she died." 
Wallace hopes that by sharing these stories, he can break through the silence and start conversations. In fact, his dream is to see his book "in the lobby of every assisted living place, so families can read it and know it's going to be okay." He wants it to give people the hope and the courage to walk into a nursing home and think, "there might be some really great stories and connections here," if they just listen.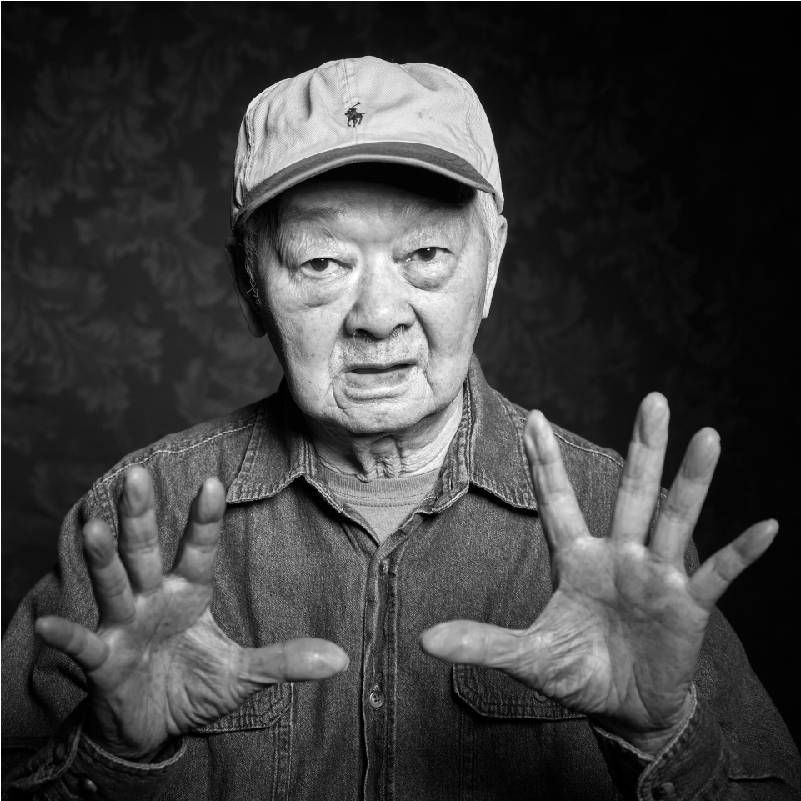 So many of the images we see of Alzheimer's and dementia, Wallace explained, are filled with fear and despair and make you want to look away. He hopes his work makes people do the opposite. "There are bookends on the Alzheimer's narrative in our society," he said. "Saccharine Instagram pictures of somebody singing to their grandmother through the window, that's one end. The other is someone drooling in a wheelchair, unable to speak or remember anyone. Ninety-nine percent of the experience is between those things. And it's annoying when people try to oversimplify it. I want these stories to demonstrate that there's so much variation in between, and that all that variety — it's worth paying attention to."
He references his subject Mike Belleville, a dementia advocate and speaker who was diagnosed with younger-onset Alzheimer's at 52, as an example. "Mike told me, 'People look at me and they see weakness. They don't understand how hard it is for me to do everything I'm doing every day. I wish people would see the tenacity and courage. Don't say this is me failing and dying. This is me winning.'"
Moments of Grace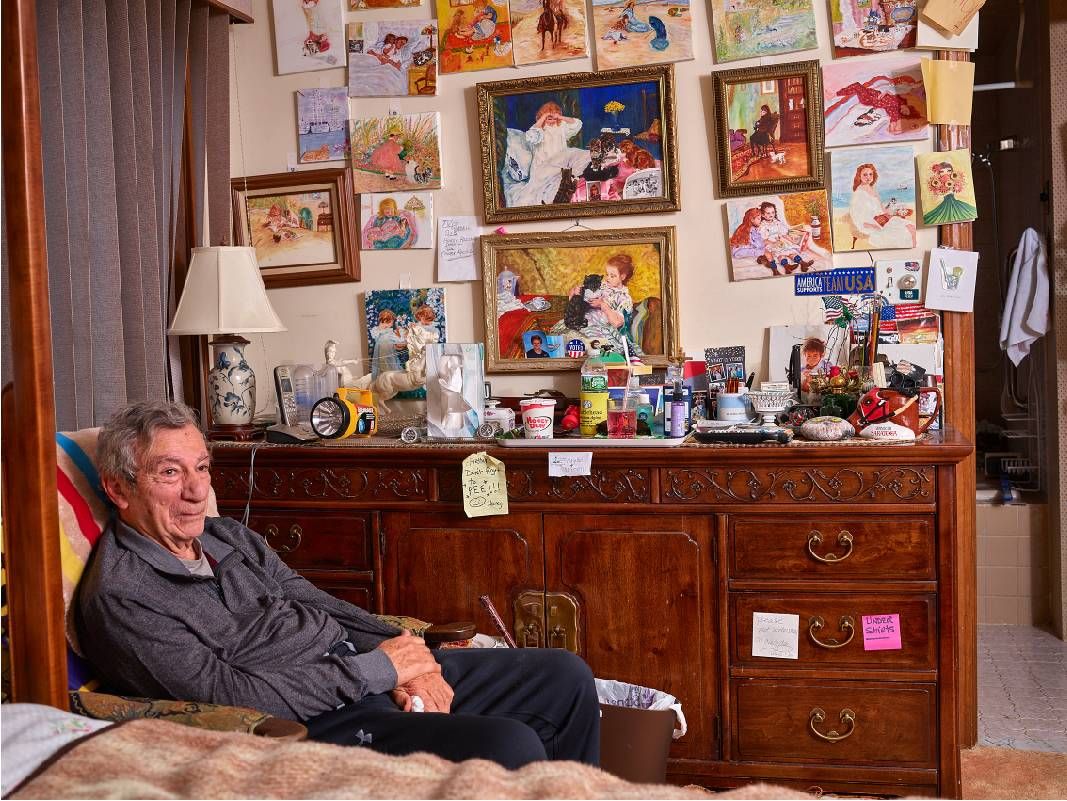 Wallace began photographing his subjects at his grandmother's last nursing home a few years after she died. The project expanded from there. "I started with people who I knew trusted me. Because of the stigma, people are reluctant to share," said Wallace. "So trust is critical. It's the most valuable currency. And when someone gives it to you, it's just … a gift. You can't appreciate it enough."
The book depicts people at all stages of the disease, from 45-year-old Daisy Duarte who knows, through testing, that she is guaranteed to have Alzheimer's by age 65, to older, nonverbal subjects like Martha Viola Jordan, whom Wallace says he was initially hesitant to photograph. "Martha was in a wheelchair with her eyes closed and making expressions and sounds of anguish," Wallace recalls in his book.
He interviewed Martha's daughter, Pauline, but observed that Martha was clearly present during the conversation. Both women had been in past abusive relationships. And at one point, when Pauline told Wallace how her mother, upon learning about her divorce, had told her to "never marry that man again," Martha suddenly opened her eyes and exclaimed, "NEVER AGAIN!!" 
Wallace told Next Avenue that the interjection left him stunned: "It made the hair on my arms stand up." He said it was the only time Martha had spoken during the interview, and is what he has since learned from his subjects to call moments of grace — times when a loved one is cogent and aware, even if it's just for three minutes out of three hours. "You savor them when it happens," he said. "You just wait for it, you yearn for it." In his portrait with Martha, he feels they captured something similar, "a zen moment where she closes her eyes and looks calm."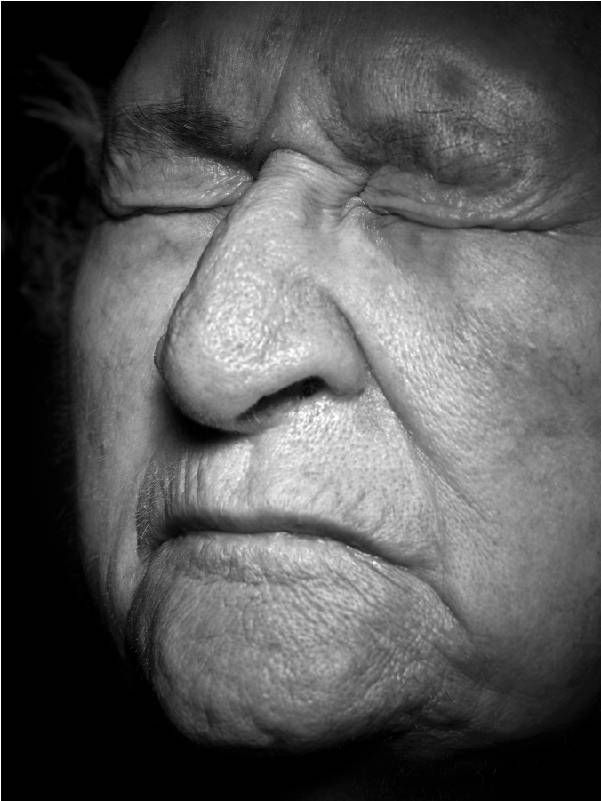 'Those Little, Subtle Changes'
Caregivers like Pauline, who provided approximately 18 billion hours of care valued at over $330 billion dollars in the U.S. last year, appear throughout Wallace's book. It's sometimes striking to observe the discrepancies between how a caregiver or another loved one views the dementia patient and how that person sees him- or herself.
"He doesn't think that he's symptomatic," Carrie Salter-Richardson, who carries the PSEN1 gene mutation for Alzheimer's, said of her brother Bryan, whose Alzheimer's is more advanced. "And everybody knows that he is and I'm not going to tell him otherwise." Similarly, Carrie's college-aged daughter said of her mother, "I don't think she's asymptomatic now. She still does. But in the last few years, I've started to see those little signs, and those little, subtle changes slowly happen. It was reality hitting me in the face." 
Several of the interviews reference behavioral and personality changes. This is likely due to the part of the brain that dementia affects. "She had been a very strong and independent person. Right now I just don't see any of that," the daughter of Zhifen Wu, a former college professor from Beijing, recalled. "I want people to remember my mom the way she was. Not the way she is now."
And it's not just loved ones who notice these changes; subjects can see it within themselves. "It's hard to think about who you were, and now who you are, and be okay with it," said Bama Bradley, who at 29, has third-generation early-onset Alzheimer's and lost her 33-year-old brother to the disease a week before her interview with Wallace. "I'm still figuring that out."
Alan O' Hare, a former teacher and therapist, said of grappling with a recent dementia diagnosis, "I'm going through grieving over this part of me that I don't have access to in the way that I once had access. And I really loved that guy. I mean I really liked him."
These aren't easy stories. But they're honest and compassionately rendered — the stories Wallace believes we need in order to engage with a topic that shouldn't have to be alienating. After all, as he explains in the introduction to his book, "Hardship can be beautiful. It's too easy to forget that."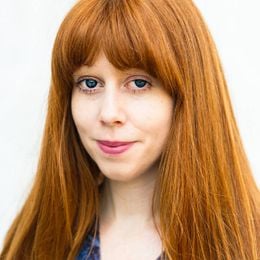 Sabrina Crews

Sabrina Crews is a digital editor for Next Avenue and a reporting fellow with the Robert N. Butler Columbia Aging Center and Columbia Journalism School.
Read More