Thinking Outside the Doctor's Office About Healthy Aging
A Milken Institute summit explores issues like housing and transportation
"Aging in place," meaning wherever you consider home, is impossible if you don't have a place.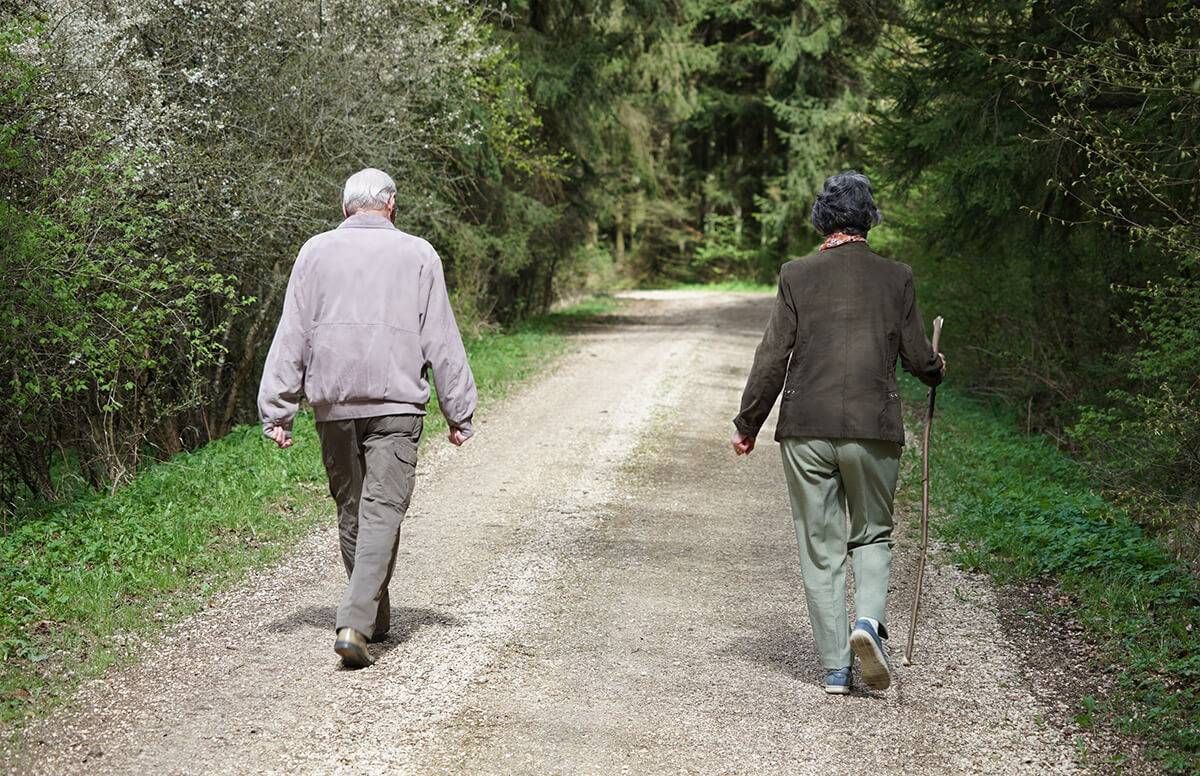 That is why UnitedHealthcare, one of the country's largest health insurers, has invested in developing low-income housing in its members' communities, according to Catherine Anderson, the company's senior vice president for policy and strategy in the states and communities.
"If you are in health care, and you have financial responsibility for millions of lives… you can't help but be in housing," Anderson says.
Her company is required to keep cash reserves in states where it does business to pay for claims and is now looking at how to invest those reserves to benefit communities. "One of the best investments we can make is bringing housing units on line," says Anderson. She was among several experts who spoke Tuesday in Washington, D.C., at the Milken Institute's "Future of Health Summit" panel about the relationship between how people live, work and play and their health and longevity.
Healthy Aging: Not an Oxymoron
The phrase "healthy aging" is no longer an oxymoron, says Dr. Anand Parekh, panel moderator and chief medical adviser at the Bipartisan Policy Center.
"Healthy aging depends on the strategic concept of health in all policies," even many that at first glance might not appear to have anything to do with health, Parekh says.
Panelists provided several examples of that notion.
The Importance of Transportation
One, Omar Nagji, leads work in health partnerships for the ride service Lyft — not the first kind of business that comes to mind when discussing health.
Aging healthfully in place is challenging if a lack of transportation prevents you from getting out. Although non-emergency medical transportation is a $6 billion market, 30 percent of missed medical appointments are due to patients' lack of affordable, dependable transportation, Nagji notes.
Many state Medicaid programs have money set aside to cover patients' transportation costs, he says, but reliability has been an issue with some transportation brokers responsible for arranging rides. Earlier this year, Lyft announced a three-year partnership with LogistiCare, a non-emergency medical transportation manager, to provide rides to privately insured patients as well as those covered by Medicaid or Medicare.
Nagji says University of Southern California researchers are studying the effect of easier access to transportation on health. The UnitedHealth Group, of which UnitedHealthcare is a part, awarded Lyft and USC $1 million for a pilot program run by the AARP Foundation in Los Angeles. The program will provide free Lyft rides to some USC Keck Medical Center patients over a period of three months. To qualify, patients must be older than 60 and have missed at least two medical appointments within the past year.
Lyft has also partnered with the American Cancer Society to raise money through the company's "Round Up and Donate" campaign to cover cancer patients' transportation to treatment appointments.
A Goal of More Healthy Days
Humana is a company well-known for being in the business of health, specifically, health insurance. But now it has set a "Bold Goal" of increasing the number of healthy days by 20 percent in communities it serves by 2020.
"Healthy days" is used by the Centers for Disease Control and Prevention (CDC) to measure health-related quality of life. A key healthy days question is this: "During the past 30 days, approximately how many days did poor physical or mental health keep you from doing your usual activities, such as self-care, work, or recreation?"
The CDC has found that on average, people report that poor health kept them from their usual activities for eight days out of the previous 30, says panelist Pattie Dale Tye, a Humana vice-president who leads Bold Goal. "We chose healthy days because communities understand it."
Creating New Alliances
Bold Goal, which is now in a dozen communities, started in San Antonio, where residents cited depression, diabetes and nutrition illiteracy as the biggest obstacles to good health, Tye says. But, she says, San Antonians told Humana, "please don't come in and build something new."
Instead, Tye says, Humana decided to step in and convene the city's clinicians and community leaders, who had never sat down in the same room. Many people aren't aware of available services in their community, Tye says. For example, clinicians hadn't talked to their patients about city programs that could help make them healthier, such as the San Antonio Walks! Program.
The effort may be contributing to the fact that the average number of unhealthy days reported by San Antonio's Humana members had decreased 9 percent since Humana launched Bold Goal in the city.
United Healthcare has played a similar role in spurring collaboration, according to Anderson. "Community-based organizations and nonprofits don't know how to put services together," she says. "Our job really is to make the connections."
Rita Rubin
is a former USA Today medical writer who now writes about health and science for publications including Next Avenue, U.S. News, WebMD and NBCNews.com.
Read More