How to Thrive in the Gig Economy
Tips from Olga Mizrahi, author of 'The Gig Is Up'
You've no doubt heard about "the gig economy" (project-based and on-demand services) and maybe you're thinking of joining it. Or maybe you fear that becoming a gigger will be the only way you'll find work in the future, given how hard it can be to get hired as a full-time employee in your 50s or 60s.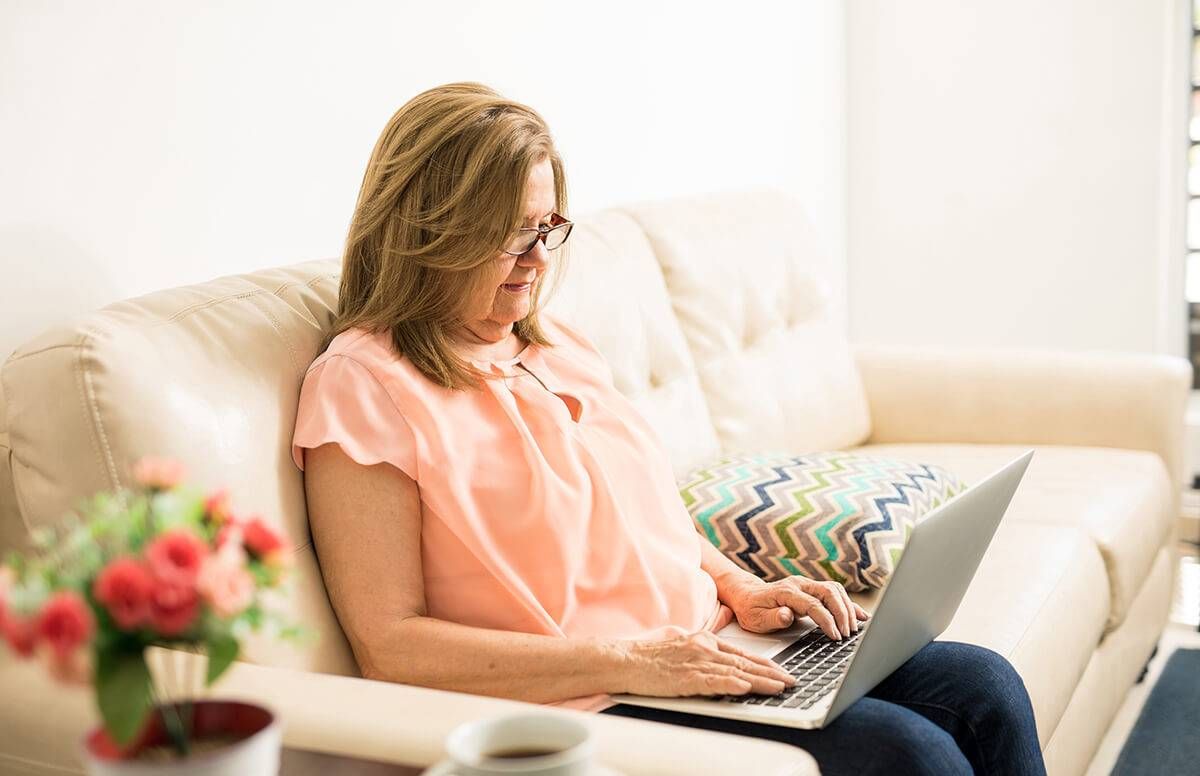 Either way, you'll want to hear what Olga Mizrahi has to say. She's the author of the new book, The Gig Is Up, and a leading authority on the gig economy. Mizrahi's also an instructor in the Digital Marketing Program for the University of California, Irvine, an Airbnb Open speaker, a blogger for entrepreneurs and freelancers at ChunkofChange.com and a small business columnist for The Long Beach Post.
I recently spoke with Mizrahi to learn why she's so bullish on the gig economy (her book's subtitle: Thrive in the Gig Economy, Where Old Jobs Are Obsolete and Freelancing is the Future) and to hear her advice for people over 50 who'd like to get giggy with it. Highlights: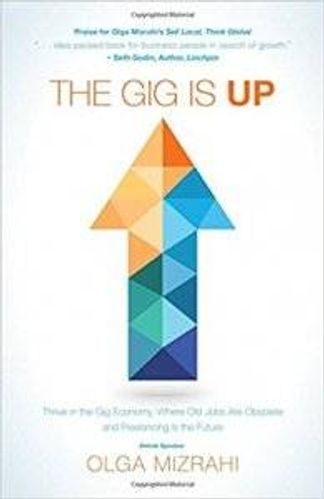 Next Avenue: Why did you want to write 'The Gig Is Up?'
Olga Mizrahi: Ten years ago, there was a shame in being a contract worker or a freelancer or a temp worker, and I think that's gone. That creates an opportunity if you are someone who has grown up in the workforce, especially in corporations. The second thing is technology: Gig workers can do their work from anywhere.
When was the tipping point for the gig economy?
About five or six years ago, with smartphones and with the price of data plans coming down.
How do you define the gig economy?
I'm so glad you asked that question; it's the place we have to start. We're hearing about the sharing economy, the knowledge economy, the information economy, the apps economy. All these are the same thing. The gig economy is incredibly diverse, made up of freelancers, entrepreneurs and solopreneurs.
When you look at industries hiring freelancers, we think of computers immediately — programmers and web designers. And that's true, but also, project managers. And the health industries — hospitalists are contract workers. Look at me: I'm an instructor at the University of California, Irvine every six months, but I don't qualify for any of their benefits and they make sure to let me know.
What do you think about the gig economy for people in their 50s and 60s?
It can seem super scary and I understand this. But know that there is tremendous opportunity.
It's a time to get educated about apps out there [that let you earn money in the gig economy]. Try some of them; and I'm not just talking about an Uber; there are dozens, if not hundreds of apps and web platforms if you need more income or want to keep active.
Upwork [a global freelancing platform formerly known as Elance-oDesk] may be a good place to start. You may be able to pull off a project there much better than someone who is younger.
Do you think we're going to see more people in their 50s and 60s join the gig economy?
Absolutely. It's almost like: Can you get ahead of it before it's forced on you?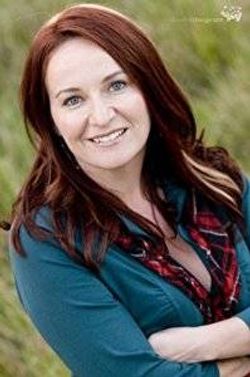 What do you think are the upsides to gig economy work?
The No. 1 thing people love about being part of the gig economy is flexibility. If you're a parent or a grandparent, you can pick the kids or grandkids up from school and have relationships with your family. That's huge.
Also, you can try on different hats. I know a gentleman in San Diego who started a loan document signing company where you can earn $100 an hour to help people with their loan documents. The company started eight or nine months ago and offers a course to learn how to do this; 1,000 people have gone through it.
But only 4 percent of working adults in the U.S. are taking advantage of these apps and platforms and getting income from them.
And what do you think are the downsides to gig economy work?
The No. 1 negative is it's kind of lonely if you're used to working on a team and having water cooler talk. LinkedIn has groups and Facebook has groups [for gig economy workers], but you have to work at it.
The second downside is a lack of benefits. How are you going to deal with that?
Can someone make a decent living in the gig economy?
Yes. The good thing is that experience is on your side. When you look at consultants, the amount of money they make is directly related to their experience.
But you also say in your book that "unless you're hoping to run a hotel someday, learning how to be the best Airbnb host probably isn't going to help you achieve your dreams." Why?
Unless you get incredibly lucky, what else can you parlay it into? You need to  understand the limits of certain platforms and apps.
Also, a gig economy app is not going to market you or do publicity for you.
You say one big mistake people make in the gig economy is taking on any project that will pay.
People say: 'I need income and I need it now.' So they take whatever jobs are available. Sometimes, that's a necessity. But it can be depressing.
You also say that setting boundaries is something most first-time freelancers don't properly prepare for. What do you mean?
With almost any app or platform, you'll be tied to your cellphone and texting people to get customers. So we're starting to see a degradation of boundaries. Set them for yourself: I don't have my phone on my nightstand; that's a boundary. Or maybe your phone stays downstairs on weekends and you only check it a couple of times.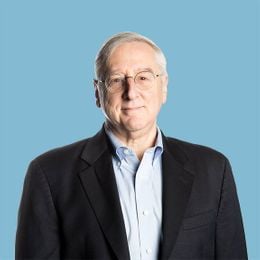 Richard Eisenberg
is the former Senior Web Editor of the Money & Security and Work & Purpose channels of Next Avenue and former Managing Editor for the site. He is the author of "How to Avoid a Mid-Life Financial Crisis" and has been a personal finance editor at Money, Yahoo, Good Housekeeping, and CBS MoneyWatch.
Read More