Think TikTok Is Just for Young People? Think Again.
Meet 7 older adults who've embraced the TikTok social media platform
As the pandemic lockdown dragged on, people desperately searched for a bit of entertainment — anything to pass the time. Some started baking artisan bread, others planted gardens, organized their homes or embarked upon elaborate DIY projects. 
Many other people started TikTok accounts.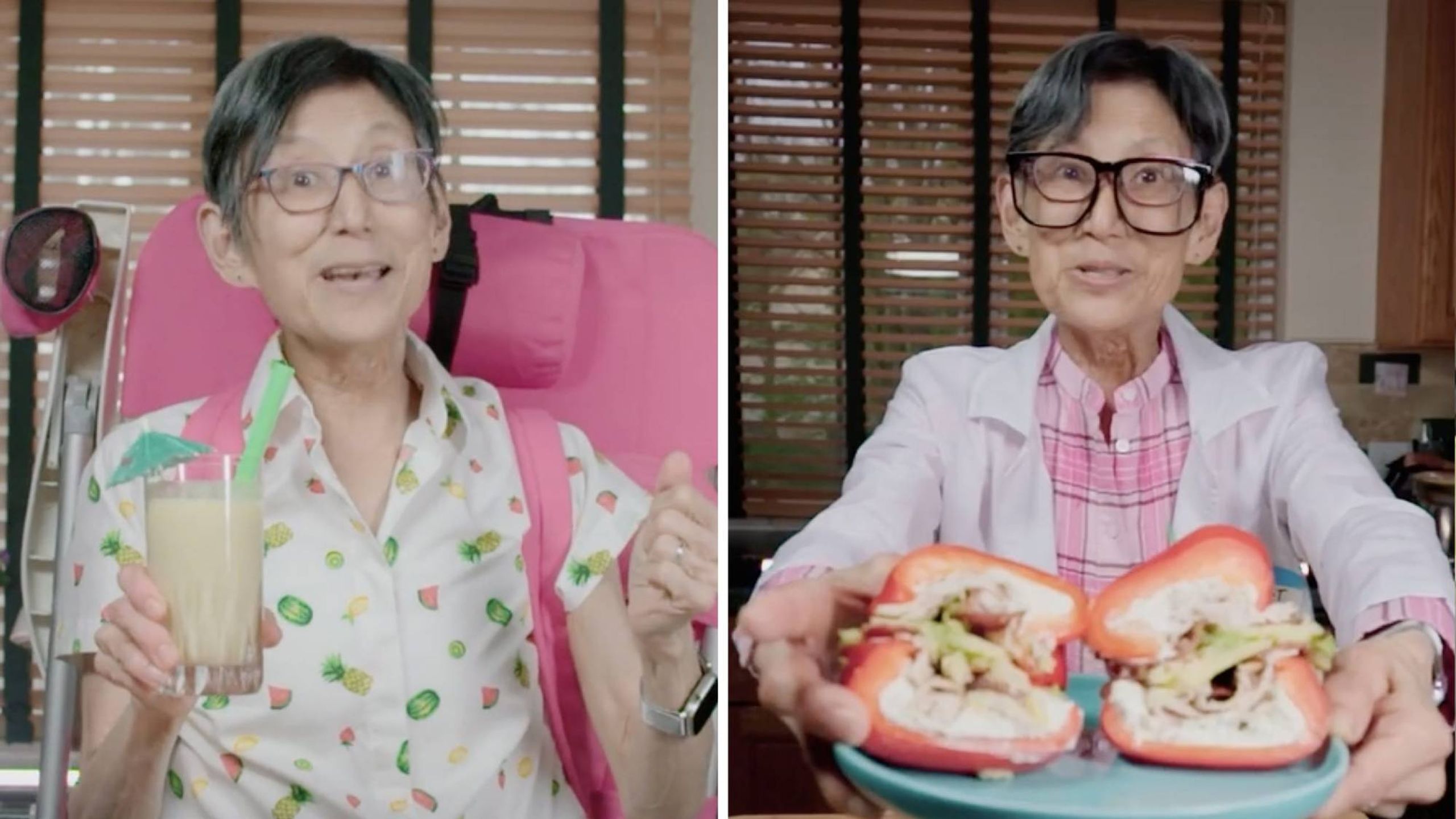 The social media platform began as a repository for lip-synching videos and visual gags, but has since developed as a host for educational content; all the videos are under three minutes. Politicians have taken to TikTok to explain their policies. Scientists used it to explain the COVID-19 vaccine and debunk myths about the virus. Buzzfeed recently did a roundup of Tik-Tok recommendations.
It is now a way for small business owners and content creators to connect with their audiences, too. 
"TikTok has made me feel very happy and creative."
I'm one of those users. Using my business name, Mechanic Shop Femme, I share instructional videos for how to perform simple car maintenance tasks — all while looking fabulous.
Since starting posting regularly on my TikTok in December, my account has grown to 325,000 followers. I've had the honor of working with the platform, where I was named one of the 15 LGBT Trailblazers, for this Pride Month. 
And before you think, "Oh, TikTok is just for kids," know that there is a whole world of content creators over 50 who have embraced TikTok — and you could be one, too. 
"It's really important to realize as older individuals, we really have earned the right at this time in our lives to be ourselves, especially our creative selves," says Dr. Linda J Browne, a TikTok creator with over 200,000 followers. (More of her story below.)
7 TikTok Users Over 50 Making Their Mark
Here are seven TikTok users over 50 who are making their mark. Their stories will inspire you, whether you might be interested in a new creative passion or just want to laugh and learn something on a new platform. 
Lynn Davis: 4.4 million followers
@cookingwithlynja
Lynn Davis, a retired engineer, never set out to become a creator and certainly didn't expect to explode on a platform that ate up the content she created. The pandemic caused her son, Tim, to lose his videography gigs, so he decided to spend his time videoing typical household tasks and items. Davis had always wanted to record videos of herself cooking special family recipes, and a YouTube channel was born.
Soon after, the mother and son duo took to TikTok, growing rapidly to over four million followers by featuring quirky food videos with tasty recipes to steal the hearts (and stomachs) of their viewers.
When their first TikTok video went viral, Tim was out of town and called his mother to share the news. "Ma, the bacon egg and cheese video has three hundred thousand views!" he told her. "And I said, 'Tim, are you pulling my leg?'"
Cooking with Lynja TikToks
Amanda Riley: 83,700 followers
@Superflylunchlady
For Amanda Riley, a food service director at a public school in Connecticut, TikTok started as a way to show off her extensive eyeglass collection. She had been creating short videos on her school's Facebook page to share updates with families and the feedback on her glasses flowed abundantly. Jumping on TikTok was a no-brainer. Watching Riley's videos is a humbling, joyous experience. 
"TikTok has made me feel very happy and creative," Riley told me. She sings and wears the quirkiest clothing, wildest glasses and exciting hair accessories that one can find, all while offering a hopeful and inspiring message. 
Amanda Riley's Favorite TikToks
Dr. Christopher Raynor: 38,000 followers
@dr.chrisraynor
Dr. Christopher Raynor of Ottawa, Ontario, an orthopedic surgeon and sports medicine physician, isn't new to content creating, but he found a unique niche on TikTok.
Raynor was familiar with sharing videos on YouTube, so TikTok was an easy next step. His videos strike a balance between fun and upbeat and educational, as he shares his medical knowledge in easy-to-understand language. 
Dr. Christopher Raynor's Favorite TikToks
Trisha Gigi Marroquin: 1.9 million followers
@tiktokmomma7
Trisha Gigi Marroquin was one of the first creators I followed after joining TikTok. A career dance teacher from Texas, her unbridled joy and love of music and dance makes her radiate positive energy and happiness.
Marroquin started creating videos shortly after the pandemic caused shutdowns in the U.S. and quickly became an online sensation.
"TikTok has brought so much joy to me," she says. "Especially when people share with me that my content has brought them out of depression and made them smile again."
Marroquin's videos often feature her dancing with her grandchildren. 
Trisha Gigi Marroquin's Favorite TikTok:
Nadine Robbins: 43,900 followers
@nadinerobbinsart
Have you ever been interested in a day in the life of a hyper-realistic artist? Nadine Robbins started sharing her art — behind the scenes, along with tips for creating art — on TikTok a year ago.
Robbins, of Rhinebeck, N.Y., wasn't new to social media, having built a following on Instagram, and gaining international acclaim, including feature stories on Buzzfeed, The Huffington Post, Fine Art Connoisseur and others.
Robbins found joy in the TikTok platform, spending hours answering questions and painting live. She even takes on the cost of creating, with a viral TikTok that touched thousands.
Nadine Robbins' Favorite TikToks
Dr. Linda J Browne: 220,000 followers
@Lindajbrowne 
For Dr. Linda J Browne, an internist in New York City, her TikTok journey started when she came across a video that had been reposted to Instagram. It featured a number of doctors who were Black women.
Browne hadn't heard of TikTok before, but that video had her investigating. Before she knew it, she was creating medical and sketch comedy content, sometimes at the intersection of the two.
"It has added an entire new dimension to my creativity," she told me.
But not all of Browne's content is funny. A recent viral video she created shows her in front of a green screen prominently displaying a "whites only" water fountain as captions tell the story of the time she "broke the rules" and drank from it. 
Dr. Linda J Browne's Favorite TikToks: 
Alison Lush: 86,100 followers
@alisonlush_enough
When the pandemic hit, Alison Lush, who is based in Montreal, lost her home-organization clients, but that didn't stop her. After taking a course to learn how to help people get organized virtually, Lush took to TikTok. She creates content to help people living with chronic disorganization.
"I've developed my public-speaking voice, my video-creation skills and I've expressed myself creatively," says Lush. Today, the vast majority of her clients find her through TikTok, and she's built a thriving community of people who love to learn from her.
Alison Lush's Favorite TikToks:
Advice for People Considering Joining TikTok and Creating Content
TikTok is a bit different from other social platforms; it's really focused on engaging and exciting users.
If you're thinking, "But I don't want to make video content," you absolutely don't have to. Many TikTok users never create content, using the platform only to consume incredible videos of all kinds from creators all over the world. 
"At the beginning, it's like arriving in a big foreign city. Humility is appropriate," says Lush. "Listen and observe. And when you do begin to comment, be respectful." 
For creators, educators, artists and others, "TikTok provides a wonderful opportunity for access to a wide variety of audiences as a result of its novelty and its favorable discovery algorithm," says Raynor. 
One of the great things about creating content on TikTok is that if you follow Lush's advice, you'll learn a lot about the platform simply by consuming it. You'll see which topics are trending and you'll find creators like Wave Wyld who create content just to help people learn about the platform. Once you start creating, your content will evolve as you learn. 
And if you decide to try your hand at making a few videos, here's a tip from Raynor: "Try to ask questions in your content so that people will respond in the comments." Comments give you a way to start building those connections and community. 
TikTok is about so much more than just lip-synching and music. It's a place to build communities, a place to grow business, and ultimately, a place to learn. 
Editor's note: This article is made possible with funding from the NextFifty Initiative.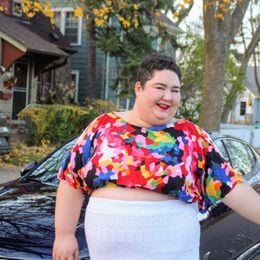 Chaya Milchtein
is an automotive educator, journalist, style influencer and empowerment speaker. You can read more of her auto advice on her website and blog, Mechanic Shop Femme, where she also writes about plus-size fashion.
Read More