To Bee or Not to Bee
A writer questions her confounding addiction to the popular New York Times word game — especially at 3 a.m.
Spelling Bee, I just can't quit you.
I've been sucked into a black hole. Utterly possessed. Even in my sleep, I'm seeing honeycomb grids and combining letters. Last night I was so elated dreaming that I'd found the words "inculcate" and "indoctrinate" that it made me wonder if it's time for an intervention.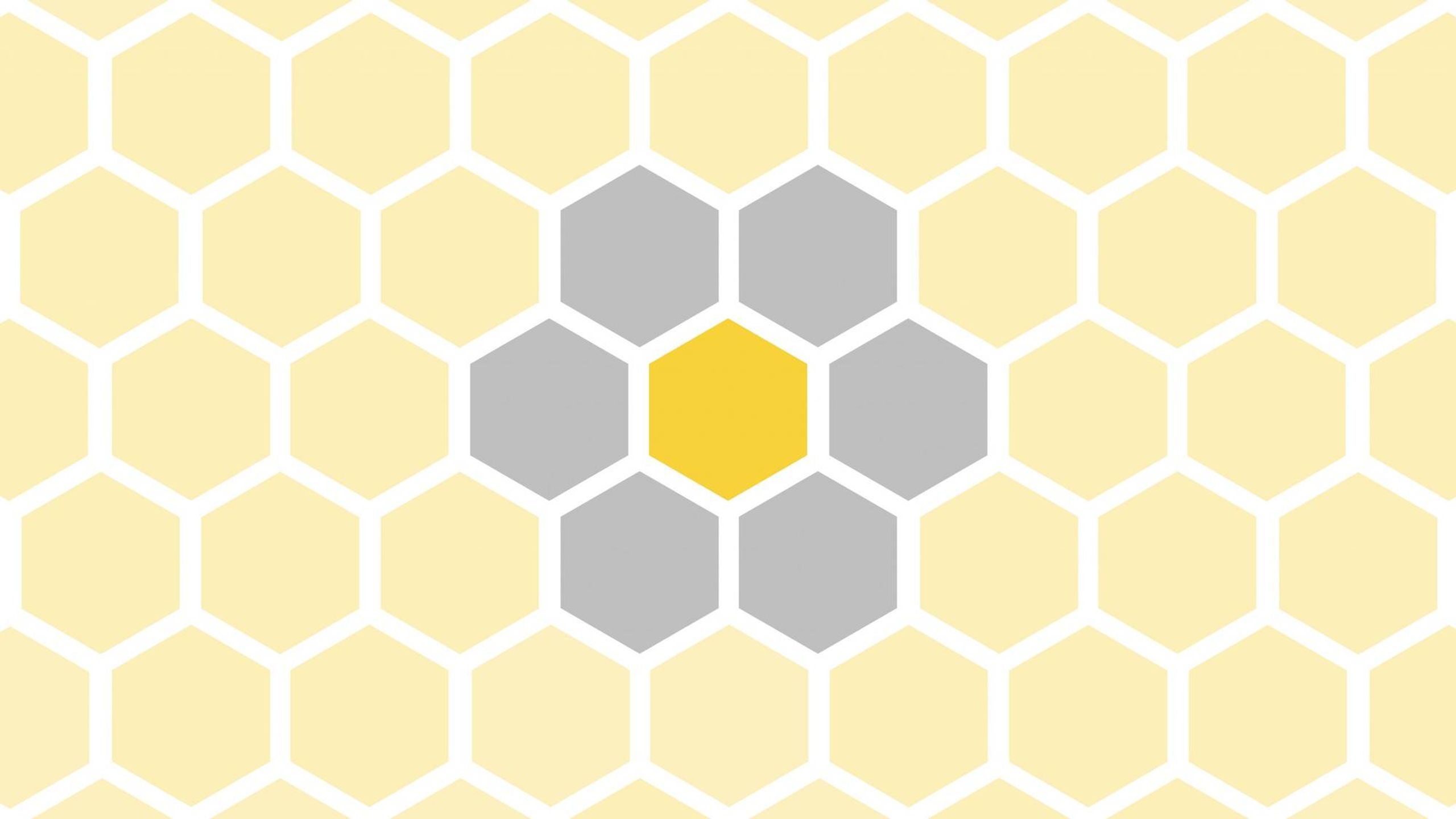 I'd like to justify my obsession by saying I do word games because they're supposed to help keep a mature brain sharp. Or that it's a family favorite that brought us all closer during the pandemic. Alas, I am the lone devotee in our household.
An Addictive Online Word Game
For anyone living off the grid, let me enlighten you: The New York Times' Spelling Bee is a wildly addictive online word game. You earn points making as many different words as you can from seven letters arranged in a honeycomb. Letters can be used more than once. Every puzzle contains at least one pangram — a word using all seven letters — which bestows bonus points. You move through nine levels, from Beginner to Genius. 
The first time I reached Queen Bee, I proudly posted the Beeatrice image on Facebook.
Many puzzlers are satisfied to stop there. But if you're tenacious (or lucky) enough to find all the words, you achieve Queen Bee, which earns you bragging rights and a jaunty image of cartoon mascot Beeatrice wearing a crown. The first time I reached Queen Bee, I proudly posted the Beeatrice image on Facebook. A friend responded, "Wow. I was just psyched today to find 'bacilli.'"
Spelling Bee allegedly contains easier words than those in the daily NYT crossword puzzle, and none that are obscure. Yet some of the so-called everyday words seem arcane or just bewildering. Words like anion. Deicide. Griot. Natant. Torii. Autodidactic (which at least was a recent pangram, so worth 19 points). Who knew you could spell teepee two different yet correct ways?
Still, I have questions. Why "doldrums" but not "doldrum"? Since when is "PFFT" an acceptable word? Why does "dildo" appear so often? And what's with the archaic words? Attaint? Pettifog? Really?
If you allow "naan" and "roti" why isn't "poori" accepted? All three are Indian breads. It feels so arbitrary.
It reminds me why I stopped playing Scrabble with my Great-Aunt Rose. When I placed the tiles M-A-V-E-N on the board, she objected, "No Yiddish words allowed!" She wouldn't budge. Instead of praising my precocious language skills, she refused to cut me any slack, even though I was only 11. 
Months ago, I had such a surge of indignation (pangram, 18 points) about a word they rejected that I clicked the "Think we missed a word?" link. All I got was an autoreply thanking me for my interest.
Spelling Bee still doesn't include the word in question, which was "urticaria." It's the medical term for hives, a perfectly good word that's deployed frequently in our home because we have three cats to whom I am highly allergic.
I'm From a Line of Puzzle Lovers
The Bee's digital puzzles editor Sam Ezersky vexes cranky folks like me daily with his idiosyncratic choices. That's why I joined a Facebook group called "NYT Spelling Bee Kvetches."
I've done the crossword puzzle for years. (In ink. Don't judge). In addition to cutthroat Scrabbler Aunt Rose, I come from a line of puzzle lovers. My grandfather liked to play dominoes with me over jelly jar glasses of ginger ale and a plate of Social Tea biscuits.
At home, we always left jigsaw puzzles strewn over the living room card table, 500-piece scenes of picturesque harbors or fishing villages in varying stages of completion. My mother, who'd been too poor to go to college, and was truly an autodidact (pangram) could finish the oversized Sunday Times crossword — humbly, in pencil — in under 20 minutes. 
Spelling Bee reached my radar mid-pandemic when my friend Amy posted about it on Facebook and introduced me to its seductive pleasures. According to Ezersky, the game went digital in 2018, but it wasn't until the start of the lockdown that the number of players soared.
Everyone's Buzzing About Spelling Bee
On nights when my menopausal brain won't stop spinning like a hamster wheel, I get out of bed, grab my iPad, and set up shop on the sofa. F. Scott Fitzgerald nailed it when he wrote, "In a real dark night of the soul it is always three o'clock in the morning."  The New York Times likely had this in mind when it decided to post the new Bee at precisely 3 a.m., providing sweet balm for insomniacs like me.
When I'm feeling worried or adrift, doing the Bee anchors me. It provides a welcome distraction from Covid, climate change, and toxic politics, and stills the steady thrum of my anxiety. Other times, when I've slept through the night, the Bee beckons as soon as I'm out of bed. 
It's also my daily ritual with my college roommate Pat. We text each other throughout the day.
It feels as if everyone I know is buzzing about Spelling Bee. Bloomberg News reports that more than 28 million people played one of the Times' games last year, up 16% from the year before. 
This was borne out during a Zoom session of my book club. I was delighted to discover fellow Bee afficionados. It turned out most of us had been quiet but avid players for some time. Which made sense. All of us savor the precision and beauty of language. We're word people, after all.
It's also my daily ritual with my college roommate Pat. We text each other throughout the day. She's the first friend I share news with, the one who knows everything about me yet still manages to love me anyhow. I lured her into the hive last spring, and she recruited others. I enjoyed watching the obsession spread — dare I say — like a virus. Or a multilevel marketing scheme.
Each morning Pat and I commiserate about words the Bee refuses to accept. 
Phonathon is too a legit word! I text. 
I keep typing words in Italian. Desperation? she says.
I answer, Yup. That's why I keep typing 'rubadubdub.'
We compare scores. As fun as the game is, it has also revealed an unflattering truth. We are far more competitive than either of us will admit. 
To Bee or not to Bee isn't the question. Even though it frequently frustrates and occasionally confounds, I'm unable to resist its siren song. How do I love thee, Spelling Bee? Let me count the ways. 
Better yet, let me "enumerate" — because that's a pangram worth 16 points.