Too Few Aging Adults Getting Vaccines, Study Says
Influenza and pneumonia sicken millions while shots go unused
The underuse of vaccines by older adults leads to millions of cases of pneumonia, influenza and other diseases each year, some causing severe illness and death, according to a report issued July 29.
Those 65 and older are more likely than younger adults to get sick from such diseases and more likely to be hospitalized with complications. Though they may seem relatively unthreatening, those sicknesses also play a huge role in deaths of older adults, says Susan Peschin, president and CEO of the nonprofit Alliance for Aging Research, which commissioned the report.
"The increased risk of death from infectious diseases is higher than that seen with heart disease, stroke, cancer and other leading causes of death," Peschin says.
The study, "Our Best Shot: Expanding Prevention through Vaccination in Older Adults" reported the following for people 65 and older, as of 2012:
66 percent received a flu shot
60 percent got a pneumonia shot
22 percent had been vaccinated for shingles
55 percent were current on their tetanus vaccination.
Who Needs the Shots?
All adults should get a yearly flu shot, the U.S. Centers for Disease Control recommends. Two shots are now recommended for pneumonia for people 65 and older. Adults should receive a tetanus shot every 10 years and when injured by a rusty nail, for instance. And the shingles vaccine – the newest of the four – is recommended for all adults 60 and older.
Peschin says those caring for loved ones may be especially vulnerable to skipping the vaccinations.
"A lot of family caregivers, especially if they're caring for people with dementia, they have a tendency to not care for themselves," she says. "Immunizations are particularly important for them."
Why the Gap?
Medicare covers a yearly wellness exam, but older adults may not take advantage of it. Even if they do get in to see a doctor, he or she may fail to discuss the shots, Peschin says. Or they may say, "Be sure you get these immunizations," but see so many other health issues to discuss with the patient that the shots are not followed up on, she says.
Another obstacle: People may mistakenly believe that shots do no good.
It is true that vaccines are not 100 percent effective. But getting the vaccine can greatly improve the odds of getting a less-severe form of the disease, Peschin says.
The immunizations are covered to varying degrees by insurance and Medicare. Even a relatively low co-pay, however, may be a barrier for people trying to make ends meet.
The Toll
Each year in the U.S., according to the report, between five and 10 million people get pneumonia, 35 to 50 million are sickened with influenza, and one million get shingles. The risk of death from pneumonia and influenza, already higher for older adults, skyrockets for the very old: It is nearly 130 times higher in people age 85 and older than in those 45 to 54, the report says.
Though the vaccine for shingles was introduced by Merck in 2006, "vaccine uptake is not optimal and the coverage rate for adults remains very unsatisfactory at this point," according to a 2013 report by the CDC Advisory Committee on Immunization Practices.
About half of all people who live to be 85 will acquire shingles, or herpes zoster, in their lifetime. A reactivation of the virus that causes chicken pox, shingles can cause extremely painful rashes – and treatment is limited.
"In studies, 42 percent of patients described their worst pain from shingles as 'horrible' or 'excruciating,' exceeding the pain from childbirth, musculoskeletal pain, osteoarthritis, and chronic cancer," the Alliance for Aging Research report said.
Even worse, about 10 percent of those who get shingles develop a lasting condition called post-herpetic neuralgia (PHN), in which the pain persists for months or years. If the rashes develop on the face, patients can become blind.
Getting More People Protected
The Alliance's report suggests a number of ways to get more people through the clinic's or pharmacy's door for their shots. Among them:
Increase education about the importance of immunizations
Encourage pharmacies that do not do so already to offer and promote the shingles vaccine
Encourage states that do not allow tetanus shots by pharmacists to change their laws
Explore the possibility of a government-sponsored vaccine buy-back program (some providers do not stock vaccines because they do not want to risk having an unused supply)
Explore a CDC vaccine tracking system similar to the Vaccines for Children program.
Require health care providers to get patients' immunization history during an initial exam.
The report was written by Richard Manning, Ph.D., and funded by GlaxoSmithKline and Merck.
The Washington, D.C.-based Alliance for Aging Research is a nonprofit organization dedicated to accelerating the pace of scientific discoveries and their application. Visit www.agingresearch.org for more information.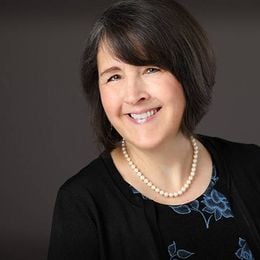 Emily Gurnon
is the former Senior Content Editor covering health and caregiving for Next Avenue. Her stories include a series of articles on guardianship abuse that was funded by the Journalists in Aging Fellows Program. She previously spent 20 years as an award-winning newspaper reporter in the San Francisco Bay Area and St. Paul. Reach her through her website.
Read More