Your Top 10 Objects Your Kids Don't Want
The author of 'No Thanks Mom' tells you what to do with them
The following is excerpted from No Thanks Mom: The Top Ten Objects Your Kids Do NOT Want (and what to do with them).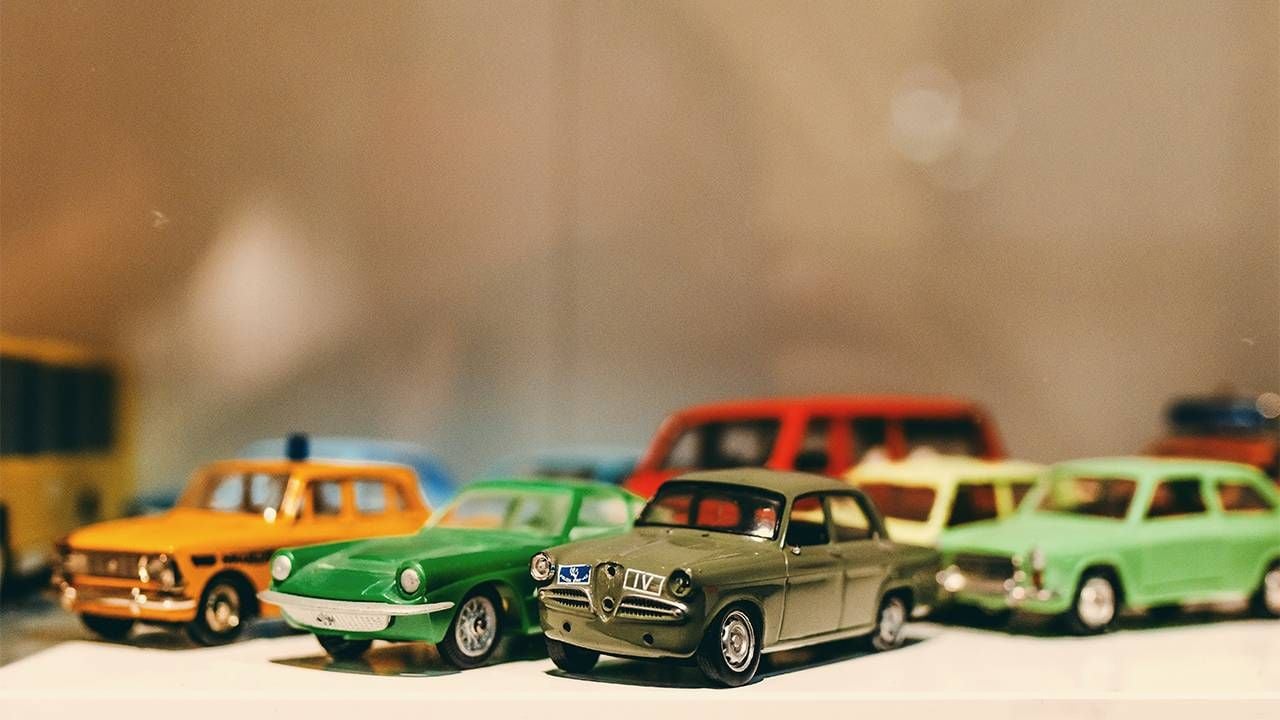 Your house, and what it contains, is a minefield in the eyes of your grown children. They can see from your example that collections of stuff are a curse; such objects are superfluous to a life well lived. They want a clean, clear field in which to live their lives. Your grown children will not agree to be the recipients of your downsizing if it means their upsizing.
In the following list of the Top Ten Objects Your Kids Do Not Want — inspired by conversations (or lack thereof) about my keepsakes with my 30-year-old son, Lock, and his wife, as well as by similar conversations I've had with hundreds of boomer clients and their millennial heirs — I will help you find a remedy for dealing with each:
No. 10: Books
Unless your grown kids are professors, they don't want your books. There are a couple common mistakes my clients make in valuing books:
Unless your grown kids are professors, they don't want your books.
The 17th-century books are likely to be theological or grammar-based, and are not rare. The 19th-century books are probably not in good condition, and since most came in a series or set, it's unlikely you'll have a full (valuable) set.
Remedy: If you think the book is relatively common plug the title, author, year of publication, and publisher into a search engine. A favorite book site of mine is Biblio.com. Once you have background information, call a book antiquarian.
No. 9: Paper Ephemera
Things like family snapshots, old greeting cards and postcards are called paper ephemera. Old photos are not worth anything unless the sitter is a celebrity or linked with an important historical event or the subject is extremely macabre, like a death memorial image. Old greeting cards are not valuable unless handmade by a famous artist or sent by Jackie O. Postcards are valued mainly for the stamps.
Remedy: Take all your family snapshots and have them made into digital files. The other option is to sell those old snapshots to greeting card publishers who use them on funny cards or give family photos to image archive businesses like Getty. If the archive is a not-for-profit, take the donation write-off.
No. 8: Steamer Trunks, Sewing Machines and Film Projectors
Trust me, every family has at least three steamer trunks from the 19th century. They are so abundant that they are not valuable, unless the maker is Louis Vuitton, Asprey, Goyard or some other famous luggage house.
Likewise, every family has an old sewing machine. I have never found ONE that was rare enough to be valuable.
And every family has a projector for home movies. Thrift stores are full of these items, so, unless your family member was a professional and the item is top-notch, yours can go there as well.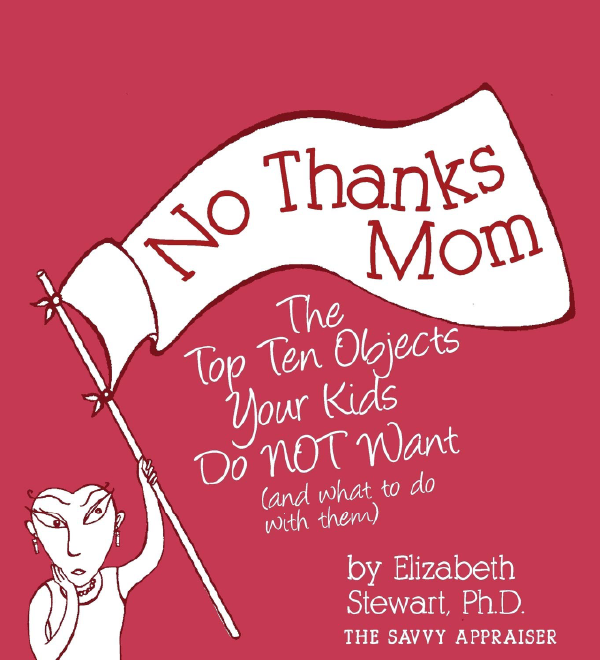 Remedy: Donate this category and don't look back.
No. 7: Porcelain Figurine Collections and Bradford Exchange "Cabinet" Plates
These collections of frogs, chickens, bells, shoes, flowers, bees, trolls, ladies in big gowns, pirates, monks, figures on steins, dogs, horses, pigs, cars, babies, Hummel's, and Precious Moments are not desired by your grown children, grandchildren or any other relation. Even though they are filled with memories of those who gave them to your mom, they have no market value. And they do not fit into the Zen-like tranquil aesthetic of a 20- or 30-something's home.
Remedy: Find a retirement home that does a gift exchange at Christmas and donate the figurines. If you want to hold on to a memory of your mom's collection, have a professional photographer set them up, light them well and make a framed photo for your wall. Collector's plates will not sell anywhere to anyone. Donate these to a retirement village as well or to anyone who will take them.
No. 6: Silver-Plated Objects
Your grown children will not polish silver-plate, this I can guarantee. If you give them covered casserole dishes, meat platters, candy dishes, serving bowls, tea services, gravy boats, butter dishes and candelabra, you will be persona-non-grata. They might polish sterling silver flatware and objects, but they won't polish the silver-plated items your mom entertained with. The exception may be silver-plated items from Cristofle, Tiffany, Cartier, Asprey, and other manufacturers of note.
Remedy: None. Give it away to any place or person who will take it.
No. 5: Heavy, Dark, Antique Furniture
There is still a market for this sort of furniture, and that market, in the fashionable areas of the U.S., is most often the secondhand shop. You'll receive less than a quarter of purchase price if you sell on consignment in one. Unless your furniture is mid-century modern, there's a good chance you will have to pay someone to take it off your hands.
Remedy: Donate it and take a non-cash charitable contribution using fair market valuation. Use reporting services such as P4A.com to find where this class of furniture sells.
No. 4: Persian Rugs
The modern tranquility aimed for in the décor of the 20- to 30-somethings does not lend itself to a collection of multicolored (and sometimes threadbare) Persian rugs.
Remedy: The high-end market is still collecting in certain parts of the U.S. (think Martha's Vineyard), but unless the rug is rare, it is one of the hardest things to sell these days. If you think the value of the rug is below $2,000, it will be a hard sell. Like antique furniture, it may be best to donate.
No. 3: Linens
Go ahead, offer to send your daughter five boxes of hand-embroidered pillowcases, guest towels, napkins, and table linens. She might not even own an iron or ironing board, and she definitely doesn't set that kind of table.
Remedy: Source those needlewomen who make handmade Christening clothes, wedding dresses, and quinceañera gowns. Also, often you can donate linens to costume shops of theaters and deduct the donation. A site like P4a.com has auction results to establish the fair market value of such objects.
No. 2: Sterling Silver Flatware and Crystal Wine Services
Unless the scrap value for silver is high enough for a meltdown, matching sets of sterling flatware are hard to sell because they rarely go for "antique" value. Formal entertaining is not a priority these days. And of course, sterling must be hand-washed and dried. Can you see your kids choosing to use the silver? Same goes for crystal: The sets you have are too precious, and the wine they hold is too small a portion. Period.
Ask yourself, when was the last time you witnessed your grown son using a saucer?
Remedy: Sites like Replacements.com offer matching services for folks who DO enjoy silver flatware and have recognized patterns. Because they sell per piece, and therefore buy per piece, sellers get a rather good price. Sell your whole silver service; it will be "pieced out."
Unless your crystal is Lalique, Moser, Steuben, Baccarat or another great name, you will not be able to sell your "nice set." Give "unknown maker" sets away, fast.
No. 1: Fine Porcelain Dinnerware
Your grown children may not want to store four sets of fancy porcelain dinnerware, and frankly don't see the glory in unpacking it once a year for a holiday or event.
This is the saddest story I have to tell my clients: your grown kids and grown grandkids DO NOT want and will NEVER want five or more fine china services. They don't even want one. They do not see the logic. They don't want porcelain tea sets or dessert, fish, or fruit services either. Ask yourself, when was the last time you witnessed your grown son using a saucer?
Remedy: Like silverware, china is something to consider for sale to a replacement matching service like Replacements.com. Know your pattern to get a quote from one. Because such replacement companies buy per piece, the aggregate of the selling price is always more than a bulk sale at a consignment store, which might be your only other option.