4 Ways for Women to Treat Winter Skin
Your hands need all the help they can get this winter
(This article originally appeared on Grandparents.com.)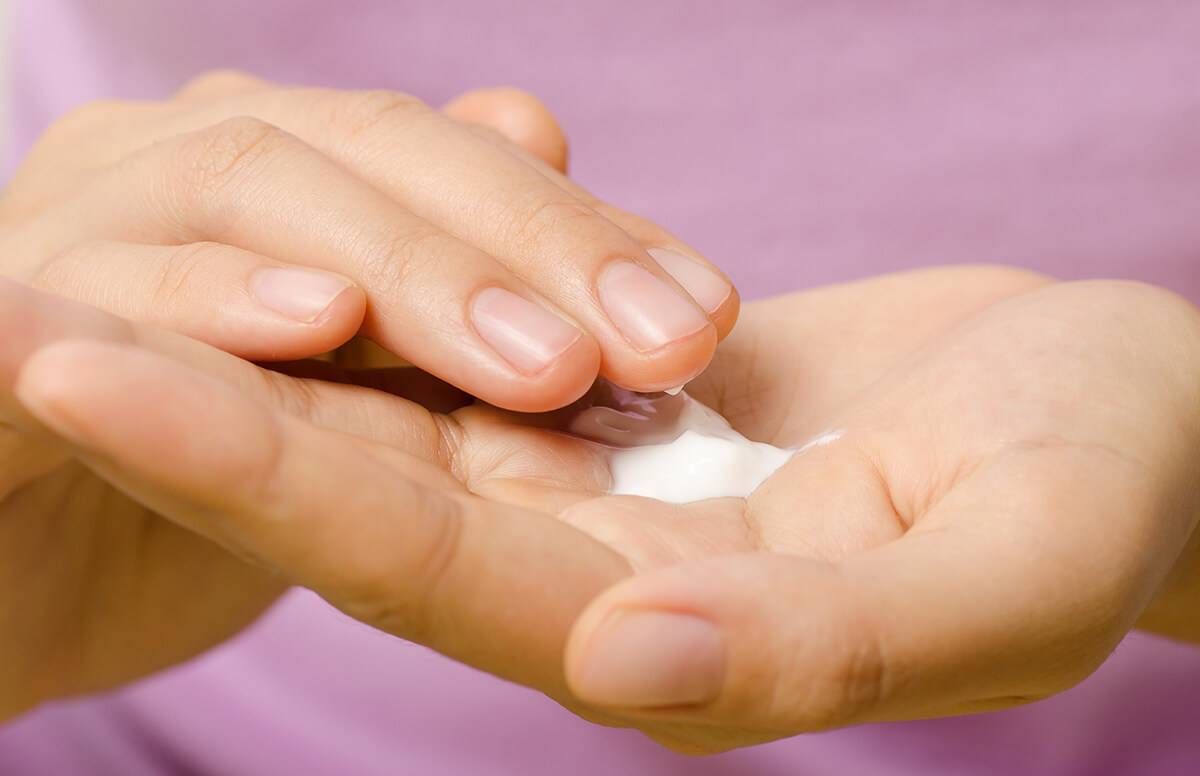 You started the season with smooth, supple hands, nourished by good weather and careful moisturizing. But winter is murder on our mitts, and biologically speaking, it's even worse for older women. Dermatologists from snow-accustomed cities gave the lowdown on repairing the dryness and cracking endemic to frigid temperatures. Their advice might surprise you.
Why Older Women Are More Prone
There are quite a few reasons older women get the short end of the stick when it comes to dry hands. Some are physiological.
"Older women are more prone to dry, cracked (or fissured) skin because the skin loses its ability to repair itself with age," said Dr. Jessica Weiser, dermatologist at New York Dermatology Group. "Collagen production decreases steadily starting in young adulthood. Also, moisture content of the skin decreases as estrogen levels drop." In other words, dry skin is partly due to age and partly due to gender.
But that's not all.
Environmental and cultural reasons factor in, too. We often think of sun damage in terms of what it does to our faces, but our hands are victims, as well, said Dr. Carolyn Jacob, dermatologist and founder and medical director of Chicago Cosmetic Surgery and Dermatology. "The older we get, the drier our skin becomes, and if there is sun damage, it gets even drier."
Jacob adds that household chores are also a culprit. She said: "Women tend to wash dishes and clothing more often than men do." (Perhaps it's time to rethink the chores.)
Here are four ways to treat winter skin:
1. Be kind to your paws.
Now that we know what causes dry hands, what can we actually do about them — or even worse — fingers and palms that are so parched they begin to crack?
First, we need to reduce contact with potentially drying substances. "Minimize hand washing, wet work and chemical exposures (cleaning products, rubbing alcohol, nail polish remover)," suggested Weiser. Liquids containing compounds like alcohol and acetone are especially nefarious, since they strip the skin of necessary oils.
Easier said than done, right?
When necessary, wash your hands with warm water and a gentle soap, and remember not to scour unless necessary. Invest in a good pair — or several pairs — of rubber gloves for cleaning.
2. Moisturize after washing.
"When your skin gets wet, if you don't moisturize right afterward, water will evaporate and lead to more dryness," said Jacob. To make sure that doesn't happen, "Moisturize every time the skin becomes wet. Use cleansers with ceramides, which help to add back to the natural moisturizing factor in the skin."
In general, look for creams and oils over lotions (which tend to be less effective) and try to avoid the least expensive options, which are frequently pretty useless.
3. Begin a bedtime ritual.
According to dermatologists, night time is the right time for healing sore hands. Creating a moisturizing bedtime regimen can help prevent dryness around the clock. "At bedtime, use emollients and then wear white cotton gloves to help occlude [seal] the surface and improve penetration of the products," suggested Weiser.
The more moisture, the better. For additional protection, she recommends adding an extra layer of hydration to skin regimen at bedtime such as grapeseed oil or a hyaluronic acid serum.
4. Treat crack attacks.
If you're already at the cracking stage, it's time to bring in the big guns.
"The best treatment for cracked skin is heavy emollients such as petroleum jelly or Aquaphor because these soften the skin and allow for more rapid repair of wounds," said Weiser. "Apply ointment to the fissure and cover with a protective bandage. Occlusion increases cell migration to expedite the healing process."
For really bad fissures, "You can actually use superglue in the actual cracks to prevent them from being painful," says Jacob. "Then moisture over it."
When to Seek Help
If you suspect there's something more going on than simple dryness, it may be time to see a doctor. Contact a medical professional if you experience:
Cracks that won't stop bleeding
Skin that swells, oozes or hints at other signs of infection
Patches of dry, itchy skin that don't respond to treatment (suggesting eczema, psoriasis, etc.)
And in the meantime, just remember: Spring is on its way.
Grandparents.com is a lifestyle website, social media community & peer group that unites & connects America's 70 million Grandparents to the best information and premier products & services just for them. Our goal is to promote well-being and give timely information on what really matters to you, from health and money to family and relationships to travel and retirement.