What are the Best Treatments for Menopausal Symptoms?
Hormonal and non-hormonal methods can be effective, depending on the individual
For years, menopause was a taboo subject. "Most women did not openly discuss it," nor were they likely to discuss the problems commonly associated with menopause, like hot flashes, night sweats and disrupted sleep, says Dr. JoAnn Manson, professor of medicine at Harvard Medical School and the chief of preventive medicine at Boston's Brigham and Women's Hospital.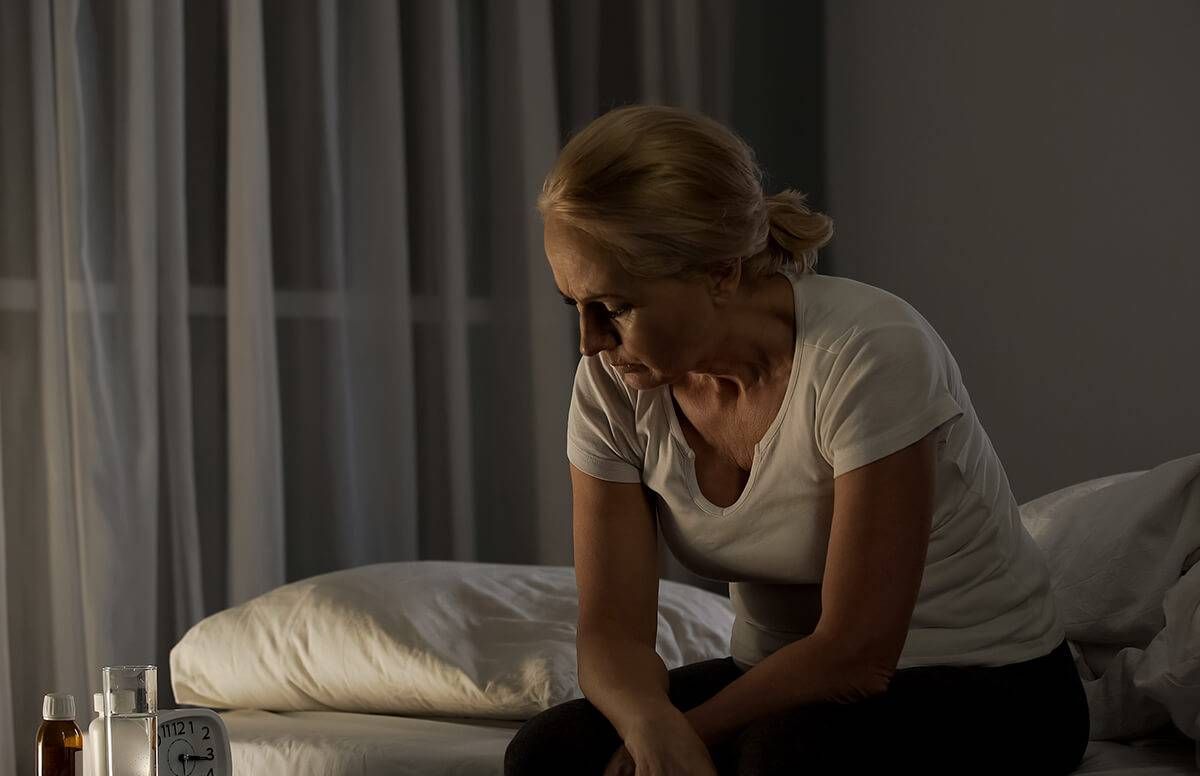 While symptoms and other aspects of menopause are more openly talked about today, many women are still hesitant to discuss it with their health care providers.
"Women need to advocate for themselves and discuss their symptoms with their clinicians, rather than saying, 'I'll just live with it.' And physicians need more training on asking these questions and discussing treatment options with patients. This culture has to change," Manson says.
There is a wide variety of hormonal treatments approved by the Food and Drug Administration, as well as a host of non-hormonal treatments, available to help women manage both the vasomotor (hot flashes, night sweats, disrupted sleep) and genitourinary (vaginal dryness, burning and irritation, painful sex) symptoms of menopause.
Hormone Therapy Considered Safe for Younger Women
It is estimated that over 70% of menopausal women will experience hot flashes, night sweats and/or impaired quality of sleep. For about 20% of these women, many in their 40s and 50s, the symptoms are moderate to severe and can occur simultaneously with mood changes, difficulty concentrating and impaired short-term memory. It can lead to a significantly worse quality of life and even reduced productivity at work.
"Women need to advocate for themselves and discuss their symptoms with their clinicians, rather than saying, 'I'll just live with it.'"
Menopausal hormone therapy (HT) is a way to supply the hormones estrogen and progesterone to a woman whose ovaries are no longer producing them. Many FDA-approved varieties of HT exist, including oral medication and transdermal options (patches, gels, sprays and creams) that are applied to the skin.
FDA-approved bioidentical or natural hormones similar to the estrogen and progesterone a woman's body produces naturally are also available. FDA-approved hormones of all varieties, says Dr. Manson, offer more reliable dosing, greater purity and better quality control than non FDA-approved products, such as those purchased at a compounding pharmacy.
HT is considered safe and the most effective treatment for younger women experiencing menopausal vasomotor symptoms, as long as they don't have certain health issues, such as a history of blood clots or liver disease, says Manson, who is a past president of the North American Menopause Society.
When Hormone Therapy Stopped for Many
However, for several years, beginning in 2002, the use of HT by U.S. women decreased by as much as 80%. This was due to some unexpected results from the Women's Health Initiative (WHI) study, a massive, randomized study started in 1993 to investigate the benefits and risks of HT on diseases that affect women after menopause, including cardiovascular disease and breast cancer (the first and second leading causes of death in women in the U.S.), as well as bone fractures.
The WHI enrolled more than 27,000 postmenopausal women, ages 50-79, in two experimental trials of HT: one looking at the effects of taking both progesterone and estrogen; and another looking at taking estrogen alone.
Both trials stopped early because it was becoming evident that the women in the study taking these hormones were more likely to get breast cancer, heart disease, stroke and blood clots than the control group (women taking a placebo instead of hormones). The estrogen alone study (among women who had a hysterectomy) was also halted early due to an increased risk of stroke.
As a result, many women in the general population also stopped HT.
Breaking Down the Data
But then, researchers started looking at the WHI's results in a different light.
Additional analysis of the data collected for over a decade from the 27,000 women in the study showed that the results differed by age group and were generally more favorable in younger women.
While the average age of the women was 63, it turned out that those 50 to 59 generally did well with HT, especially estrogen alone, and had trends towards lower risks of heart disease and all-cause mortality.
"For women in their 50s with menopause onset within the last 10 years and at low risk for breast cancer and cardiovascular disease, the benefits of using (HT) to treat moderate to severe hot flashes or night sweats tend to outweigh the risks," Manson says.
Lasting Effects of the WHI Study
Since the WHI study, it continues to take effort on the part of health practitioners to counsel younger menopausal women — often those most severely affected by vasomotor symptoms — that HT is both effective and safe, says Dr. Jewel Kling, an internal medicine physician who specializes in menopause at the Mayo Clinic in Scottsdale, Ariz..
Women may not want hormonal treatments, and that's their choice, says Kling, "But we have to dispel the myths still associated with them."
However, Kling emphasizes that HT is not appropriate for all women and, therefore, should be discussed with a physician and carefully considered. For example, it is not considered safe for women 60 or older who started menopause more than 10 years ago and who are at high risk of breast cancer or cardiovascular disease.
Women who shouldn't take hormones are often still candidates for low-dose vaginal estrogen suppositories, which are recommended for the genitourinary symptoms of menopause, like vaginal dryness, painful sex and urinary tract infections.
Non-hormonal Treatments
Non-hormonal treatments are the only options for some women suffering from vasomotor and other menopausal symptoms. However, even when HT is an option for women, some may simply prefer a non-hormonal approach. Kling says that while HT may work faster, most of these alternative treatments will have effects within weeks:
Weight loss: The increased body fat associated with menopause may be associated with subsequent menopausal symptoms. In other words, if you lose weight, vasomotor symptoms may decrease. Kling says she realizes a doctor's advice to simply "lose weight" is an emotionally loaded message for a lot of women. She recommends women enroll in programs that highlight accountability and provide support, such as NOOM or Weight Watchers.
Medications: Low-dose paroxetine, which is an antidepressant that is also FDA-approved for the treatment of hot flashes and night sweats, is helpful for many women, Kling says. Other antidepressants may be particularly helpful to women with breast cancer who are taking Tamoxifen, which slows the growth of breast cancer cells, but causes hot flashes.
Mind-Body Focus: Kling sometimes recommends cognitive behavioral therapy, which is a type of talk therapy, and even hypnosis to help deal with the vasomotor symptoms of menopause. "Women need to recognize how much mind and body are connected," she says. "We can teach them that while it may be impossible to control hot flashes, they can control their responses to hot flashes and be taught ways to minimize their response." Other types of mind-body practice, such as acupuncture, yoga and meditation, can also help with menopausal symptoms.
Treatments for Genitourinary Symptoms: Regarding the vaginal dryness and painful sex some women experience, various internet sources suggest that vaginal moisturizers, when used regularly, can restore some moisture. Water-based lubricants generally have a shorter-term effect but can reduce discomfort during intercourse.
Resources for More Information
There are many sources of information about menopause and treating symptoms. One is the free mobile app called MenoPro, designed and sponsored by the North American Menopause Society. Available for both Apple and Android devices, it is "designed to help women work with their health care provider in the management of their menopausal symptoms and to choose the optimal treatment." Manson says it helps the user understand their personal medical risks and the benefits of a variety of menopausal treatments and is an excellent clinical decision support tool.
Another good source is the North American Menopause Society website, which includes a section on how to find a certified menopause practitioner (click on "Find a Menopause Practitioner" under the "For Women" tab).
Donna Pols Trump
writes for the online platforms Next Avenue and Build With Rise. She also writes fiction; her short stories have been published in Ploughshares, MidAmerican Review, and the New York Public Library subway collection. She's working on a coffee table book of wild birds in flight.
Read More