Two Generations of Divorce: Parents and Their Adult Children
The best way to help your adult divorcing child? Be there when needed.
It may be a bittersweet way to connect with your adult child: he or she comes to you for comfort while going through a divorce because not only are you their parent, you know the pain because you also were divorced.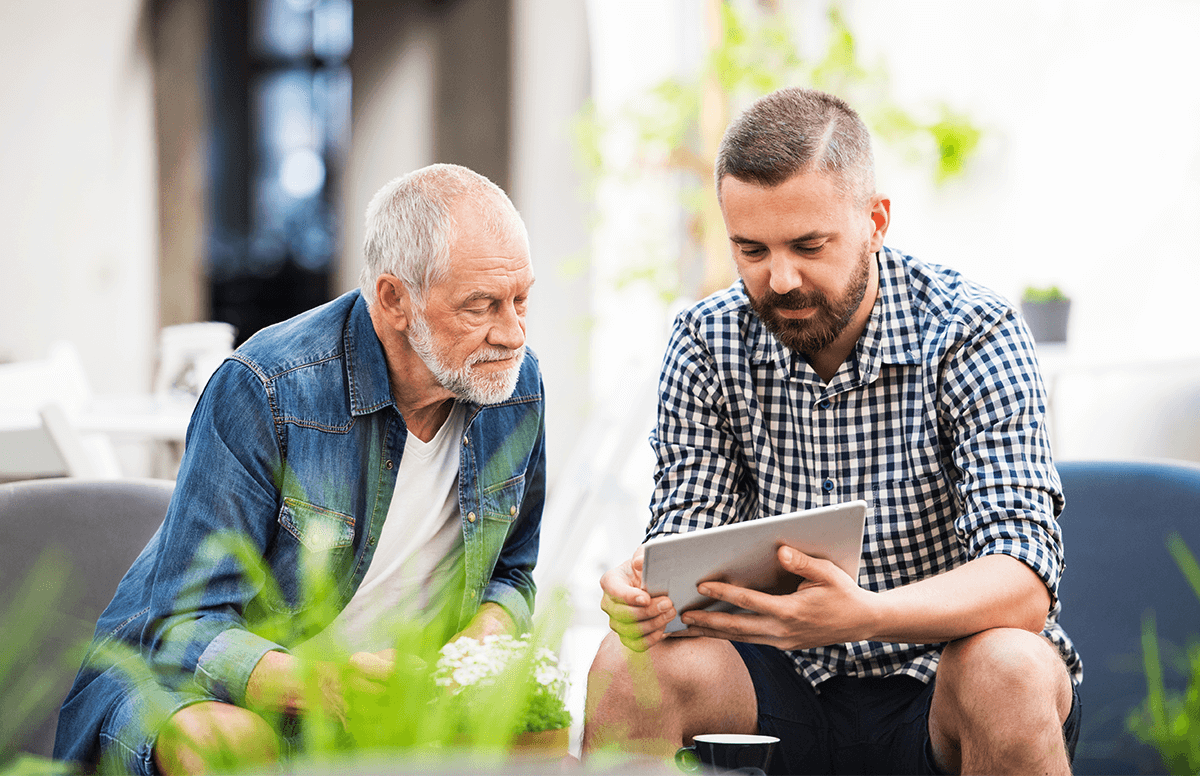 Sometimes parents can let bitter feelings about their own divorce affect the way they view their child's divorce and blame their offspring, or use it as an opportunity to vent about their ex–this is not what adult children say is helpful during a divorce. What's more helpful are things like distraction with a movie date, lawyer advice, or a reminder of your unconditional love.
Divorcing adult children say the best thing their divorced parents can do for them is to keep unsolicited advice to a minimum, but provide maximum support.
"The best [parents] aren't giving you advice, per se, more just making you feel loved."
Here are three examples of ways divorced parents were able to bond with their adult children over their unbonding:
Important to Feel Supported
Rosalind Sedacca, 72, from West Palm Beach, Fla., cared deeply about not overly disturbing her son's life at the time she and her husband divorced when she was in her early 40s. It was a point of pride when her 11-year-old son's teacher approached her at the end of the school year and said, "I just found out you got divorced. Your son didn't skip a beat. He's still a straight-A student. That's very rare."
Even more meaningful, Sedacca said, was when her son came to her as an adult and said, "You and dad did a good job with your divorce and I want to thank you. Most of my friends whose parents divorced either hate their parents or are angry at them, and I think you're great." She went on to use her experience to form the Child Centered Divorce Network, a coaching and education series geared towards facilitating a civil split between divorced parents with kids.
When Sedacca's adult son got divorced from his first wife, he reached out to his mother for support. "I focused on boosting his self-esteem and reminding him he was a good person, that thankfully there were no children involved and that he'd find someone who would be a better match," she said.
Sedacca also suggested that her son reach out to other divorced male friends for support and try to find a lesson in the experience. "If you find something you can do differently, it wasn't all in vain. That's what I teach with my own clients," she said.
Sedacca also credits her ex-husband, her son's father, with providing him support as well. "He focused on reminding him he's a good man and that it wasn't all his fault." She and her ex-husband also both advised their son to seek mediation; without children or many assets, they could avoid litigation.
As before, Sedacca's son told her he appreciated the way his parents handled things.
"He mentioned how wonderful it was to feel supported, to know that, unfortunately, new people join the divorce group every day. Divorce happens for a multitude of reasons. Beating yourself up isn't the answer," Sedacca said.
Sharing Helpful Resources
Bonnie Agnew, 73, in Wilmette, Ill., found solace in self-help books when she and her husband divorced in 2000 — they spoke to her background as a psychology professor. When her son, Kevin, now 40, divorced after about five years of marriage, she shared one with him that she had found especially helpful: sociologist Diane Vaughan's Uncoupling: Turning Points in Intimate Relationships, which explores the patterns present in crumbling relationships.
Agnew felt some sections of the book recalled her own divorce as well as her son's, particularly one about happy facades. Her son and his first wife "were like the perfect couple," Agnew said, which mirrored her relationship with her first husband and their two sons in Chicago's well-heeled North Shore. "He was Man of the Year, I was nominated for Teacher of the Year,  my older son was a quarterback, Kevin was a junior Olympic gymnast," she said.
At the time of Kevin's divorce, Agnew was receiving treatment for breast cancer, which made her less available than she wanted to be. "My ear would be burning from the phone; he's a processor," she said of her son. "I just told him finally, when his first wife wanted to move out, 'Here's this book. I think she's finished and you're going to have to accept it.'"
Otherwise, Agnew tried not to give her son too much feedback as his first marriage ended. "I respected their ages," she said. "I wasn't giving them advice. There were no children. I wanted Kevin to move on with his life and stop being in pain."
Kevin, who has been remarried since 2012 and has three children, says that from his perspective now, the best thing a parent can provide a divorcing child is unconditional support. "The experience is so disorienting that it is hard to feel connected to anyone when a marriage is ending. The best [parents] aren't giving advice, per se, more just making you feel loved," he said.
'Give Advice When Asked'
When his adult daughter, Ilima, was getting divorced, Jim Loomis, 82, a Maui-based retiree, recalled the sting of his own divorce in the mid-1970s. Loomis wanted his daughter to feel more supported than he had. "When I told my grandfather back in the early 1960s, that I was going to get married to my first wife, he looked me straight in the eye and said, 'I want you to know that it's a point of personal pride to me that there has never been a divorce in this family,'" said Jim.
When Ilima was divorcing, Jim said, "My personal contribution to her was to say, 'Okay, it happens, we're going to get through it.'"
His advice to parents like himself is to "Let [your child] know that you're supportive, give advice when asked. Otherwise, keep your mouth shut. Having been divorced, you should know how you're in a turmoil," he said.
Ilima's mother spoke up a little bit more during her daughter's divorce, again, responding in part to how her parents approached her own divorce when she was in her early 30s.
"My mother said, 'I'm just not going to interfere,' and frankly, I wish she had interfered a little more,'" said Paula Loomis, 72 (now married to Jim), who expressed her concerns about what would happen to Ilima's daughter, Paula's grandchild, after the divorce.
Paula remembers thinking, "I'm a little conflicted with what I want to offer. I want her to think about this, do that, but I already know [my advice] has to be solicited."
Know When to Step Back
Paula Loomis did advise her daughter to hire an attorney, when she did not. "I basically informed [my first husband], 'This is over, I'm not going to do this any more' and walked out." Paula Loomis was 29 at the time and had been married for six years. By contrast, her daughter had been married longer than a decade and had a young child.
A tricky case for Paula was how to be diplomatic about their former son-in-law around their granddaughter. "We couldn't show any animosity towards our granddaughter's father," Paula said. "I remember her asking me, 'Do you not like Dad?' I had to lie to her. 'Of course I like your dad, but he has his own life now, his own place.'"
For Paula, even though "interference is part of my nature," she knew she had to step back and let Ilima be the independent woman she had raised.
"She came to me when she was ready. She's a very independent person and we were we happy to be in her orbit and there for her, waiting for instructions," Paula said. "We have given her our support from day one and always will."
Claire Zulkey
is a freelance writer in Evanston, Ill. She is the author of the young adult novel An Off Year, and runs the longstanding Chicago reading series Funny Ha-Ha. You can learn much more about her by going to Zulkey.com.
Read More