The 5 Types of Items Worth Holding Onto
A collectibles expert on toys, art and other possessions that may grow in value
Determining which collectibles have the potential to increase in value has changed drastically over the past 20 years. With the introduction of e-commerce, items once believed to be rare were made available en masse. And with previous generations of collectors in a position to divest their prized possessions, the forces of supply and demand may have never had a more profound impact on collecting.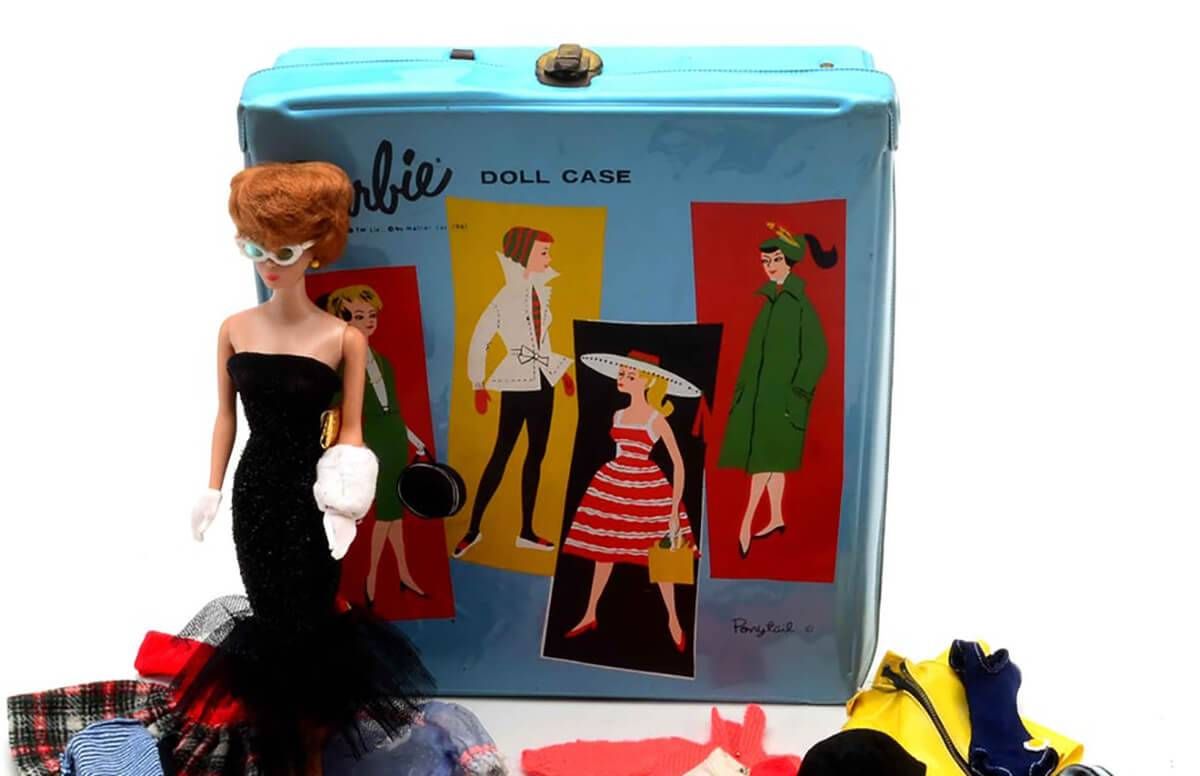 For centuries, there were cyclical styles of items that could be acquired when they were out of favor with the knowledge that eventually they'd come back in vogue. It's why you hear some furniture styles described with the term "revival" after their name (there was the original period and then the period where they were revived).
So, what makes something popular and worth holding onto? Well, as the founder and Chief Learning Officer of the estate sale company and auction platform, Everything But The House (EBTH), I'd say it's the herd mentality. When I started collecting in the 1990s, the predominant design themes in the average American home included Southwestern patterns in pastel tones (mauve, teal, peach) and traditional furnishings with Grecian patterned upholstery in burgundy, gold, and hunter green. At the time, Midcentury Modern furnishings were only starting to regain a following. I recall pulling a pair of DUX Midcentury Modern chairs out of the garbage and proudly sold the pair at a show the following weekend for $150. If I had known then what I know now, I might have held out for more.
My point is that by the time you know something is in demand, it's often too late. Therefore, in order to know what might be worth holding onto, you have to be able to do something most of us can't: see into the future. Still, there are five keys to knowing which possessions offer promise:
1. Items that are either one-of-a-kind, handmade by a skilled artist or craftsperson or made in limited quantities will always be in demand. For instance, curating an art collection of living artists can be a good investment strategy. But not always. So pair this rule with the following three points: 1) Buy the art to enjoy it. 2.) Don't invest more than you're comfortable losing. 3.) Diversify.
2. Items made of high-quality materials by notable firms will always have an audience. Names like Hermès, Chanel, Tiffany and Cartier get collectors to pay closer attention. They're like buying blue-chip stocks. These firms have stood the test of time and shown they have what it takes to maintain consumer interest, even if that means reinventing themselves. The items won't necessarily appreciate in value, but they are much less likely to depreciate if kept in good condition.
3. Other collectibles to consider are ones that remind us of our youth. Once a generation reaches middle age with disposable income (usually older than 35), they tend to collect objects that remind them of their yesteryears. This transcends categories and applies to toys, books and even vehicles. For instance, in recent years, He-Man action figures from the 1980s have appreciated to values exceeding even earlier generations of toys such as G.I. Joe figures from the 1960s.
But the timing on the sale of these types of objects is critical. A rule of thumb: consider selling nostalgia items 25 to 35 years after they originally became popular. It's important to note that the earliest editions —produced in limited quantities before the category became popular enough to justify increased production — command the highest prices.
4. Consider holding onto items connected to unique events or people in history but that were intended to be discarded. These are often referred to as ephemera. The key here is that the item must be one-of-a-kind or hard to come by.
For example, many people held onto newspapers reporting the assassination of President John F. Kennedy and the moon landing, so they're not rare and therefore not valuable. But if you held onto an early promotional poster for The Rolling Stones from the same timeframe, you would have more than enough to pay for a nice vacation after selling it.
5. Another category to consider: objects that have a tangible value based on what they're made of. Precious metals such as silver, gold, and platinum all have an associated market value, which is readily identifiable and allows for immediate liquidity. Antique or high-quality examples of these objects can often have values worth two to 10 times the value of the precious metal itself or even more. But profiting from less desirable, and more common, examples — such as bullion coins or damaged serving pieces — depends on the current price of the metal. Silver, for instance, is currently worth about 1/3 what it was in 2011, but that's still about three times as much as in 2001.
So what would I recommend keeping that might be worth more money down the road? Well, nothing really. You should only hold onto something if you love it, use it and have a place in your home for it. Be careful not to become too hung up on hanging onto collectibles in the hopes they might go up in value, especially if you don't have the space for them. Most collectibles fall out of favor in time. My advice: be cautious about holding onto items which create clutter and cost money to store and care for, coupled with no guarantees.
If you want to get a glimpse into which types of objects people are most interested in collecting today, click here to see the most followed objects at my company's site, EBTH.com.
Brian Graves
is founder and chief learning officer at Everything But The House (EBTH), where he uses his extensive knowledge of history, antique valuation and authentication to help maximize value for clients. A longtime collector and a graduate of the Mendenhall School of Auctioneering, Brian founded EBTH in 2008 with Jacquie Denny, after years spent buying, refurbishing and reselling antiques in his spare time.
Read More