UNESCO's 'Creative Cities' Network Includes Nine in the U.S.
Cities are hailed for their focus on culture, resilience and sustainability  
Austin, Texas. Detroit, Michigan. Iowa City, Iowa. Kansas City, Missouri. Paducah, Kentucky. San Antonio, Texas. Santa Fe, New Mexico. Seattle, Washington. Tucson, Arizona. These nine municipalities are part of the international Creative Cities Network, so designated by the United Nations Educational, Scientific and Cultural Organization (UNESCO).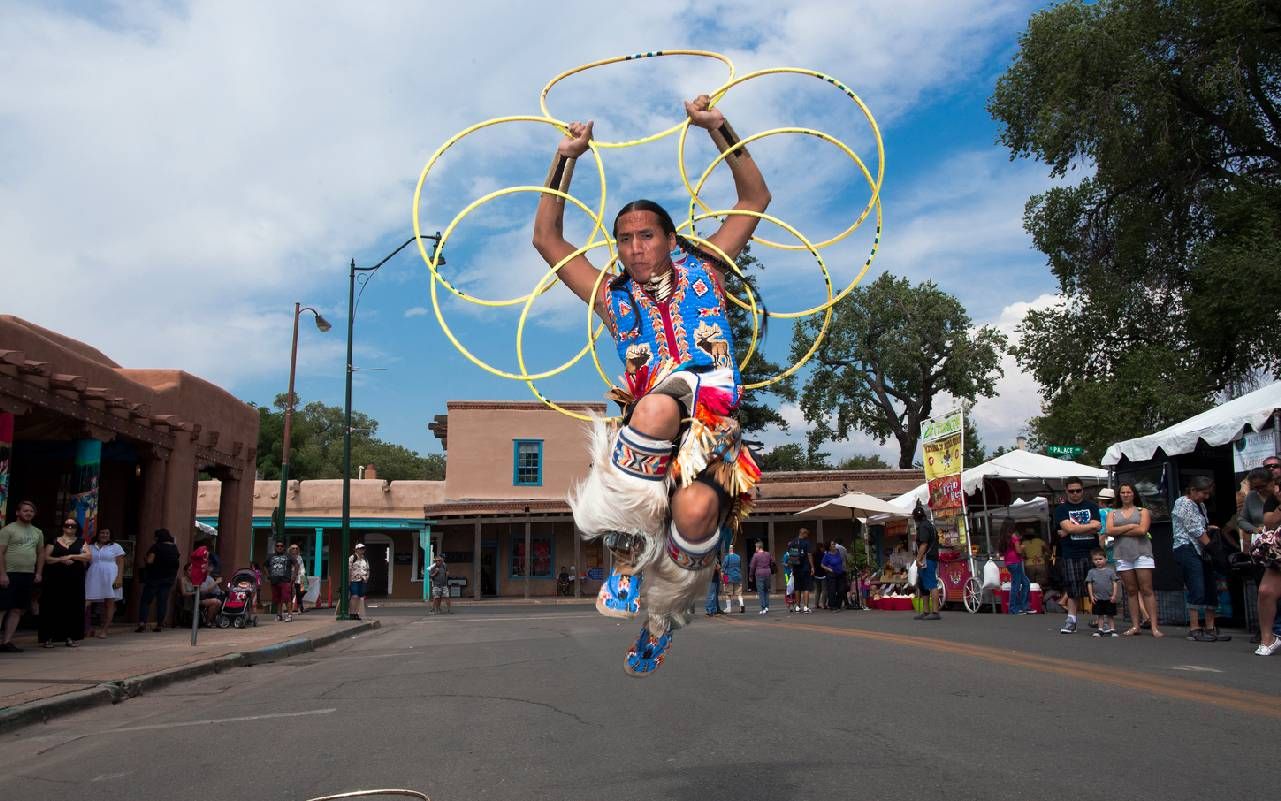 Created in 2004, the network has honored some 300 cities in 90 countries for their focus on these seven fields: Crafts and Folk Art, Design, Film, Gastronomy, Literature, Media Arts and Music. The cities routinely collaborate with designees in their respective fields worldwide, and they also support local implementation of the United Nation's 2030 Agenda for Sustainable Development.
"Art is part of everyday life here."
Late in June, UNESCO's 193 member states welcomed the return of the U.S. to the organization after almost five years away, and applications to be part of the network likely will be accepted in 2025, according to a UNESCO spokesperson. Meanwhile, creativity abounds in these nine exceptional places, listed according to the year they were designated.
Santa Fe: City of Crafts and Folk Art (2005)
The first U.S. city UNESCO recognized was Santa Fe. "Art is part of everyday life here," said Peter Ives, the recently retired general counsel to the New Mexico Department of Cultural Affairs. "We have been blessed with almost an overabundance of cultural activity and engagement." 
Santa Fe is known for three annual events centered around traditional art and crafts: the International Folk Art Market, the Indian Market and the Traditional Spanish Market. "People from all around the world attend these markets," Ives said. Santa Fe also is a gateway to Native American populations, with several pueblos nearby. 
"We are very fortunate that art and culture are part of the city's operations through the Art and Culture Department," Ives said. "So much recognition and respect exist here for all the vibrant cultures." 
Iowa City: City of Literature (2008)
Founded in 1936 at the University of Iowa, the Iowa Writers' Workshop is credited with pioneering the teaching of creative writing at the university level. Dozens of local programs have sprung from that, and Iowa City has long considered itself as "a place for writers: a haven, a destination, a proving ground, and a nursery." 
"Iowa City didn't need UNESCO to tell us that our cultural assets are centered on literature and writing, but it did make sense that we'd get this designation," said John Kenyon, executive director of the Iowa City UNESCO City of Literature, a nonprofit organization.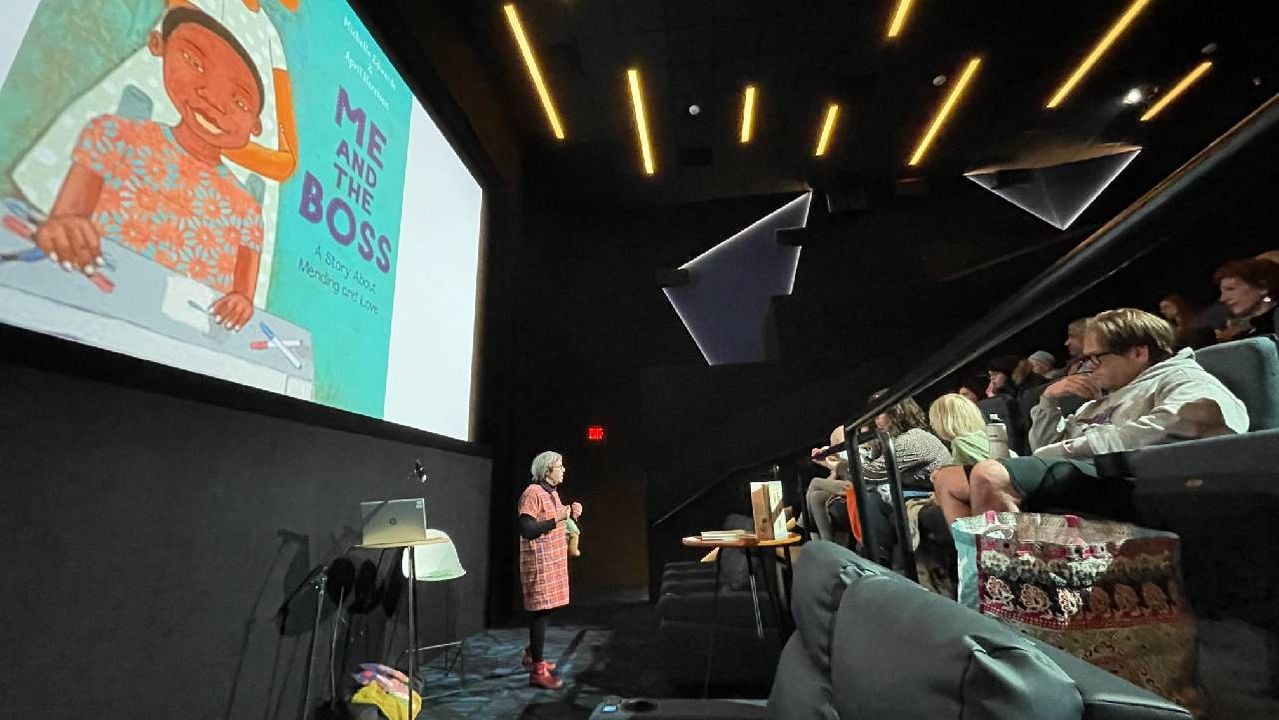 "We're an umbrella, an ambassador, a cheerleader, a partner and our own producer, and we divide our work among advocacy, networking and programming," Kenyon continued. "Our mission is a living, breathing thing, and the level of creativity here provides constant buzz that lends an energy to our city."
Paducah: City of Crafts and Folk Art (2013)
Led by executive director Mary Hammond, the Convention and Visitors Bureau manages Paducah's designation. "We are the conduit, opening doors to connect artists with local organizations," said Hammond, who also is the coordinator for all 59 Creative Cities worldwide for Crafts and Folk Art and a former member of the U.S. National Commission for UNESCO. 
As part of an artist exchange through Paducah Arts Alliance, Jaime Romero, a potter from Manises, Spain, recently spent two weeks in town working with local artists on an exhibit for the Paducah School of Art and Design. An amateur chef, Romero cooked paella at two local schools and later paired with local Chef Sara Bradley (see her on "Top Chef: World All Stars") to prepare a tapas dinner. 
Sandro Tiberi, a master papermaker from Fabriano, Italy, visited Paducah for a juried international exhibition at Yeiser Art Center. Musicians from Ambon, Indonesia, took part in the Lower Town Arts & Music Festival. And Paducah is home to the American Quilter's Society, which boasts 70,000 members worldwide. "Our intangible cultural heritage — our bread recipes, our stitches, our songs and all the other things — makes us who we are," Hammond said. "If we don't sustain our culture, who are we?"
Austin: City of Media Arts (2015)
Widely known as home to South by Southwest — an annual 10-day conference and festival series celebrating film, interactive media and music — Austin is one of 22 places named a Creative City of Media Arts. The Economic Development Department manages the designation. 
"If we don't sustain our culture, who are we?"
"We invest deeply in the arts, and our citizens know that culture is a priority," said Laura Odegaard, acting cultural arts division manager. She reports 126,000-plus jobs in the creative sector, $7.5 billion earnings in creative industry and $71.6 million in tax revenue. Who benefits? Some of the city's 360 nonprofit arts organizations, individual artists, public art works and creative spaces and infrastructure, with media arts interwoven through all. 
One fun example is Janet Zweig's Interimaginary Departures, an interactive lounge installed at the Austin-Bergstrom International Airport. After travelers answer questions, a machine issues a ticket to Hogwarts, Narnia or other fictional destinations found in literature, film, animation and games. 
Detroit: City of Design (2015)
The only City of Design in the U.S., Detroit is one of 43 in the world recognized for using design to improve people's lives. "We focus on the practice of inclusive design, and spread that practice farther and wider through three lanes of business," said Bonnie Fahoome, co-executive director of Design Core Detroit, which manages the designation. 
Detroit is one of 43 in the world recognized for using design to improve people's lives.
Design, Fahoome noted, historically has been elitist and the industry worldwide is about 95% white. "Who is designing is different in Detroit, a predominantly Black city," she said. "A much more diverse group of creatives, many without a traditional design education, are using design processes and problem-solving to better their neighborhoods." Working with consultants at roofoftwo, Design Core has developed a multi-purpose training curriculum in local community work for anyone interested.  
Design Core also offers services that foster job growth for regional design businesses, and their Design Salon service connects local designers with businesses interested in renovation, expansion, branding and product design. "Our job," Fahoome said, "is to support and uplift individuals, organizations and businesses, rather than tell Detroit communities what's right for them." 
San Antonio: City of Gastronomy (2015)
Though "gastronomy" often is defined as good eating, in San Antonio the term "does not refer to fancy food in a fancy restaurant," said Colleen Swain, director of the city's World Heritage Office. "We certainly have award-winning eateries, but as a City of Gastronomy, for us it's about the relationship between food and culture and how we make a positive impact on our community — and ultimately the world — through food." 
San Antonio's citizens have asked Swain's office to focus on preserving the city's culinary heritage and on addressing food insecurity and sustainability. "We collaborate with the Metropolitan Health department to address some of these priorities through the ¡Por Vida! program, which recognizes local restaurants for creating healthy environments," she said. 
Swain noted that food, included in almost every civic event, also is an important part of the city's culture. "We just celebrated Fiesta, an event that showcases San Antonio as a crossroad of cultures with cuisines that are multi-layered and continuously evolving, blending with new influences." 
Tucson: City of Gastronomy (2015)
Tepary beans, desert-adapted corn and chiltepins — the ancestral mother of most chili peppers — are among the indigenous foods celebrated in Tucson, and White Sonora wheat, Mission grapes and beef are among the heritage foods introduced by later-arriving cultures. "Tucson has a unique cuisine," said Jonathan Mabry, executive director of the nonprofit Tucson City of Gastronomy. "We have influences from Native Americans, northwestern Mexico and Mediterranean cuisines, among others." 
"We have long been an undiscovered culinary capital of the Southwest."
The nonprofit's goals are "to leverage our designation to benefit the community as broadly as possible" by supporting local producers, restaurants and artisans who use locally sourced and heritage ingredients. "We have long been an undiscovered culinary capital of the Southwest," Mabry said, "and now we're becoming internationally known, attracting culinary tourism because of our interesting food scene." 
One of 50 Cities of Gastronomy worldwide, Tucson also is receiving recognition for how it preserves and celebrates the region's distinctive food heritage, which Mabry noted includes "millennia of harvesting wild desert foods and an agricultural history extending back more than 5,000 years." 
Kansas City: City of Music (2017)
Anita Dixon-Brown, founder and executive director of the nonprofit Creative City KC Inc., penned the application that led to Kansas City's designation as the first and only Creative City of Music in the U.S. In that application, Dixon-Brown emphasized the city's jazz history. "Along with New Orleans, Chicago and New York, Kansas City is one of the four pillars of jazz," she said, "and as a creative city and an iconic arts community, it was time Kansas City took its rightful place in the world."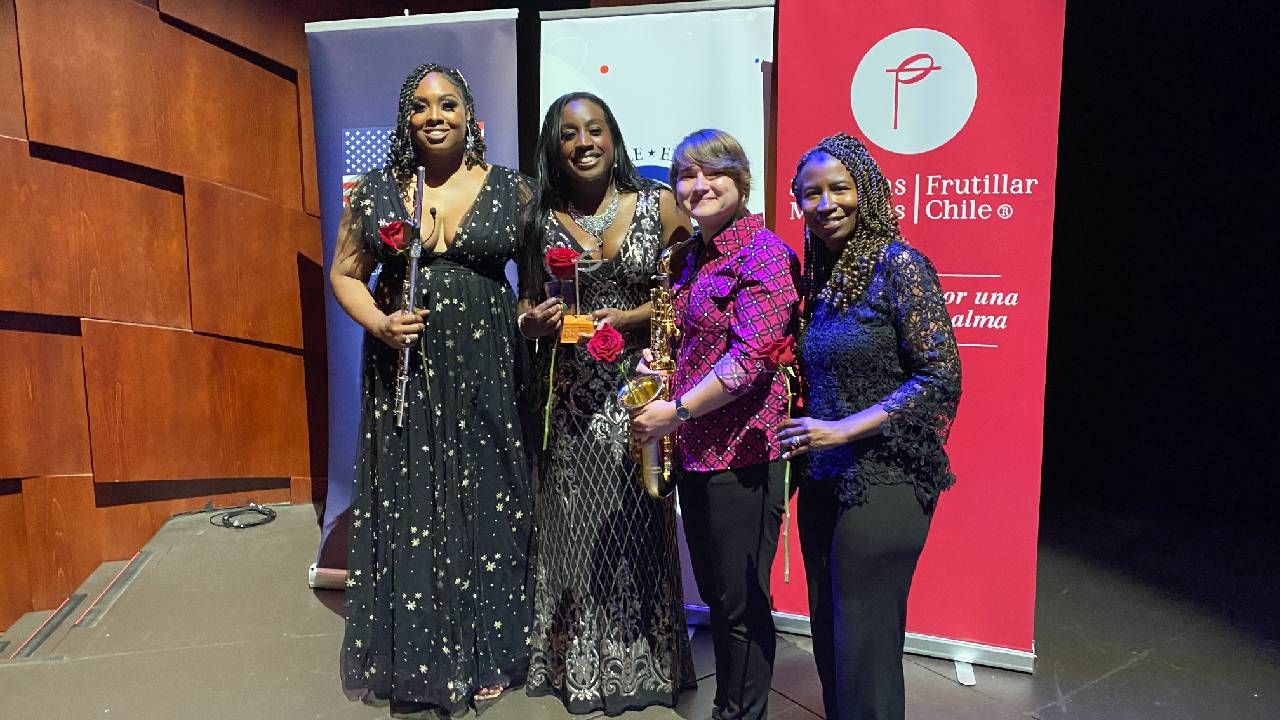 "We're also the creation area of the Swing Era, which came out of a contained Black community here that was home to Local 627, an African American jazz musicians' union," Dixon-Brown continued. "Without Kansas City, there's no swing."
"Without Kansas City, there's no swing."
Today, the nonprofit is building an economic development plan in the city's urban core and cultural tourism sites that will include a strong international component to connect to countries with an interest in jazz and Black American music. Another project is The Voyage of the Drum, which tells the story of the African diaspora's influence on the development of all unique American music genres.
Seattle: City of Literature (2017)
Seattle's designation recognizes "the quality, quantity and diversity of publishing and editorial initiatives; the quality and quantity of educational programs; an urban environment in which literature is integral; the city's experience hosting literary events and festivals and promotion of foreign and domestic work; and Seattle's libraries, bookstores and cultural centers." 
Stesha Brandon, program manager of the nonprofit Seattle City of Literature, added, "The designation is an honor, but we also consider it a call to action, because we want to try to live the values and principles that the designation is meant to promote." 
Last fall, the organization held entrepreneurship workshops for Black, Indigenous and people of color interested in starting literary businesses. The nonprofit also has created a literary map, which includes the late Japanese novelist John Okada and the late Vi Hilbert, a storyteller and linguist credited with preserving her native Lushootseed language. Brandon noted, "Our map is a wonderful way to count everybody that helps make Seattle vibrant."
Patricia Corrigan
is a professional journalist, with decades of experience as a reporter and columnist at a metropolitan daily newspaper, and also a book author. She has written for Next Avenue since February 2015. Read more from Patricia at latetothehaight.blogspot.com.
Read More