A Day at the Office Begins with an Urgent Call
How an air ambulance came to the rescue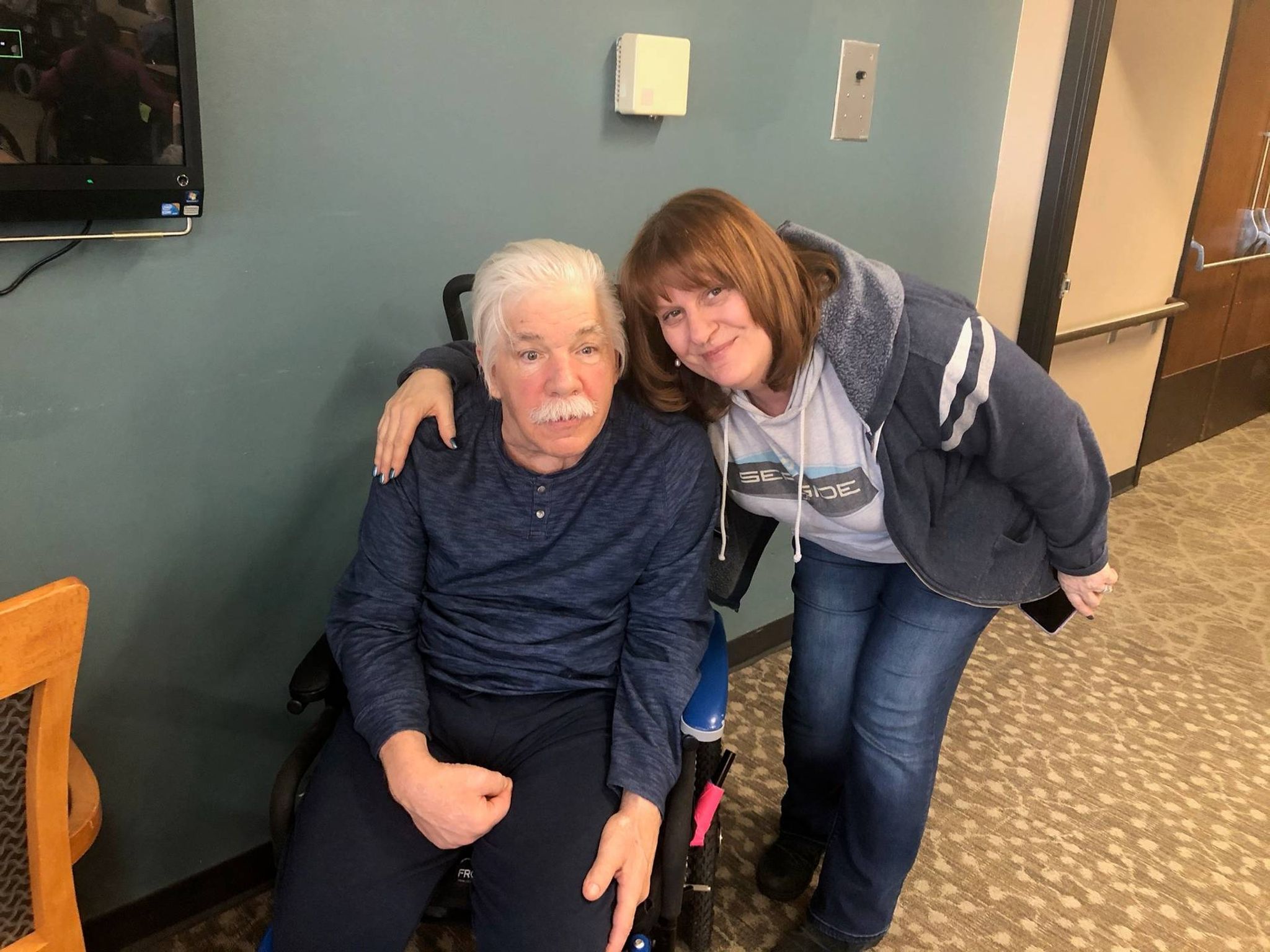 On April 19, 2018, Myra and her husband Steve (they prefer not to reveal their last names) prepared for work like any other day. Working in the same office, they both arrived to work at their usual times, Steve at 6:30 a.m. and Myra at 9 a.m., but on this morning, Myra was alarmed when she walked in and found Steve lying on the floor. He was aspirating and non-responsive.
"I wasn't sure what happened," Myra said, "but I could tell right away that something was very wrong." She immediately called 911, and the paramedics arrived, quickly transporting Steve to the closest hospital in Klamath Falls, Ore.
After several tests, the medical staff found that Steve had suffered from a massive stroke and needed specialized care. The AirLink Critical Care Transport crew immediately responded to the transfer request by the hospital. They swiftly prepared and flew the couple to a specialty center in Portland, Ore. "I was actually able to fly with him," Myra said. "The crew was very attentive to him and provided excellent care the entire flight."
AirLink Critical Care Transport has flown more than 32,000 missions. With more than 30 years of experience and a long-tenured team of medical professionals, Myra felt Steve was in excellent hands during his transport.
The crew kept Myra informed of Steve's condition and how they were treating him throughout the entire flight.  "I felt confident that Steve was receiving the best care possible," Myra said.
Once in Portland, the surgeons inserted a stent. And over the next three weeks, Steve's condition consistently improved. He was sent to Marquis Plum Ridge for his recovery, where he began walking again with the help of a walker.
"I am so glad that AirLink CCT was able to transport my husband. I truly believe the ability to quickly get Steve to a higher level of care made all the difference in his recovery," said Myra.
Myra and Steve were relieved that the cost for Steve's medical flight was completely covered because of their membership with AirMedCare Network. "I can't express how grateful we are to have this membership," Myra said. AirLink CCT is a participating provider in the AirMedCare Network, the country's largest air ambulance membership network. 
Once settled back at home, they were able to focus on Steve's recovery, and getting his strength back one day at a time.
A Membership for Peace of Mind
Myra and Steve's membership with AirMedCare Network was a comfort for both of them in the weeks after his stroke. As a member, he had no out-of-pocket expenses in relation to this flight to Portland, because he was transported by Air Link Critical Care Transport, one of AMCN's network providers. Steve was able to focus on resting and recovering at home with his family, knowing his flight costs were covered.
At AirMedCare Network, your protection is at the very heart and core of their mission. Your emergency air transport membership starts at just $85 per year and can give you peace of mind knowing that even if medical emergencies arise, you and your loved ones would not bear the burden of out-of-pocket flight expenses when flown by an AirMedCare Network provider to the nearest appropriate medical facility. Many times, these air ambulance costs are not completely covered by insurance, which can add stress and take away your ability to focus solely on recovery. There are over 320 locations in 38 states across the U.S. and the highly trained staff of nurses, pilots and medics are available 365 days a year to ensure that you receive the highest possible quality of care.
The AirMedCare Network is part of a Global Medical Response (GMR) solution. As America's largest air ambulance membership network, we provide coverage from 320 locations across 38 states. More and more, insurance fails to cover the full cost of a medical emergency, leaving families with out-of-pocket expenses they didn't expect. Our 3 million+ AirMedCare Network members can take comfort in the knowledge that, should they experience a medical emergency, there will be no out-of-pocket expenses if flown by an AMCN provider. Best of all, a membership covers your entire household for as little as $85 a year ($65 a year if someone in the household is over 60 years old). To learn more, visit https://www.airmedcarenetwork.com.