9 Volunteer Jobs That Could Boost Your Health
Ideas for indulging your passions while getting more active
Spring is here and it's time to get out and smell the roses — or better yet,  get active as a volunteer.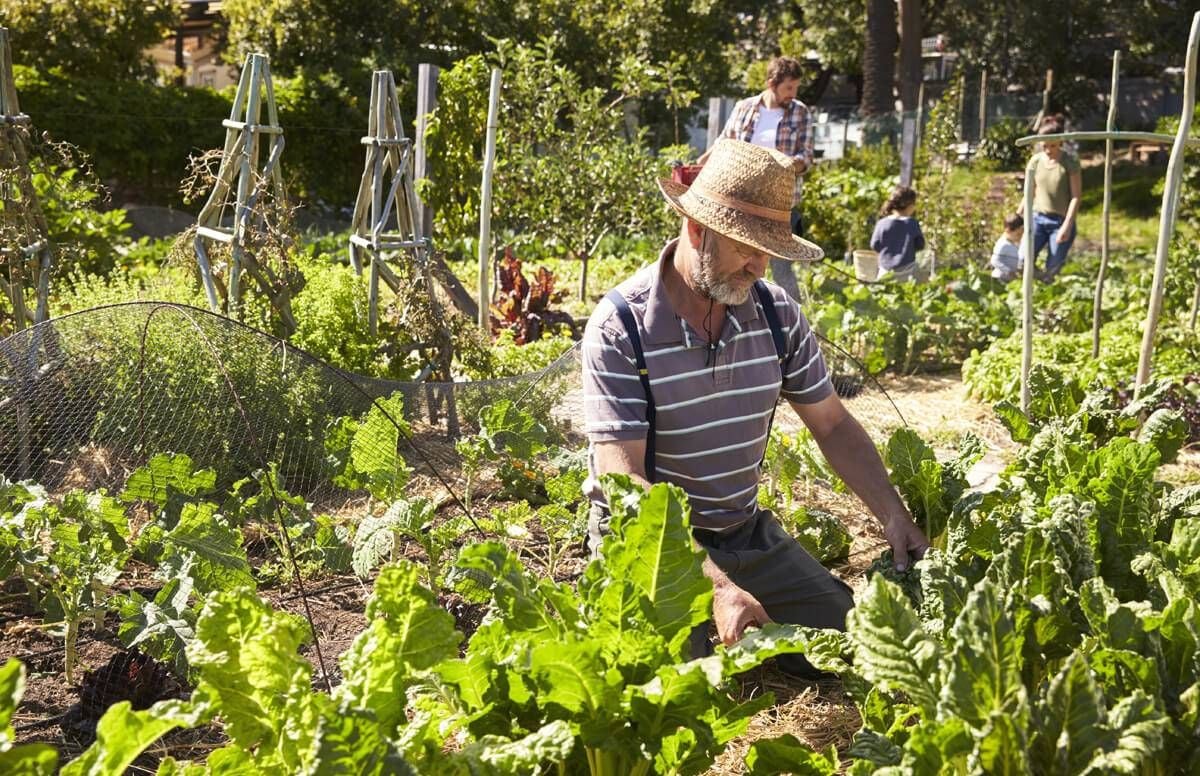 There are a number of studies showing that volunteering helps people over 50 mentally by keeping loneliness and depression at bay. Some research also points to physical benefits of volunteering; one study showed that it may help prevent high blood pressure. If your volunteer activity keeps you up and about, it's understandable how the effort would help you maintain your physical health.
"Physical activity is something we can actually do to make an impact on our health and longevity," says Rebecca Scritchfield, a registered dietician and certified physiologist in Washington, D.C., who also wrote the book, Body Kindness. "Volunteering will help grow strength, endurance and stamina by getting you up and moving."
Scritchfield says even taking on a volunteer activity where you're sitting sometimes, but requires some walking around, could help improve your health over time. "As your stamina improves, you can take on more challenging volunteer tasks," says Scritchfield.
Scritchfield advises to choose a volunteer activity that matches your physical fitness level and of course, one that you enjoy and drives your passion. She also reminds people not to take on any activity without consulting your doctor, especially if you have physical restrictions.
9 Types of Volunteer Jobs
Here are nine volunteer ideas to help you get out, get up and move around:
1. Working charitable walks/runs: Charitable runs and walks always need volunteers, says Pete Woody, public relations and communications manager for Sports Backers, a nonprofit in Richmond, Va., that promotes events, mostly in underserved areas. The events need people for registration, handing out water, cheerleading along the course and giving medals. "All of our coaches are volunteers as well," says Mary Marshall Graeber, volunteer coordinator.
2. Building homes for the homeless: Possibly the most famous volunteer who helps build homes is 93-year-old former President Jimmy Carter, who has dedicated many volunteer hours to Habitat for Humanity. April Timko, director of marketing and communications for Knoxville Habitat for Humanity in Knoxville, Tenn., says you don't necessarily have to possess construction skills to help.
"We're most known for construction opportunities," says Timko. "But some organizations have gardening programs to help plant gardens and we also have stores where we raise funds." Habitat isn't the only volunteering program building homes; many local communities have organizations such as the Veterans Community Project in Kansas City, which is now helping build tiny homes for veterans.
3. Packing backpacks: According to Feeding America, which partners with 160 food banks across the country, more than 22 million children receive free or reduced priced meals through the National School Lunch Program.
These children, however, sometimes don't have enough to eat on the weekends. Programs such as Feeding America provide food in backpacks for children to eat during weekends and school breaks. There are also local events at the beginning of each school year sponsored by many organizations that provide free school supplies in backpacks.
4. Packing boxes at food banks: Much media attention is given to food banks prior to the holidays, but homeless and low-income families need meals throughout the year. According to Feeding America, one in seven people in the U.S. face hunger each year. Local food banks are always in need of people to help pack food. Some have retail stores, where you can sort goods and assist customers, to raise funds. If you're seriously physically fit and would like a real workout, many also need people to unload donations from trucks.
5. Volunteering at hospitals/long-term care centers: No matter if you live in a small town or a large city, your local hospital or long-term care center is probably seeking volunteers to do a variety of activities. You might remember these volunteers as young people called "candy stripers," but today, it is typically retired adults who visit patients and hand out reading materials. Another opportunity; working in the gift shop.
6. Building or assisting with a community garden: Locally grown, fresh produce is always the best kind. The idea of community gardens has gained popularity in recent years, especially in urban areas where low-income people have less access to high-quality, locally grown produce. Gardening not only is great exercise, it gets you out in fresh air and sunshine. You may already live in a community with a local garden, but if not, you may consider starting one.
7. Dog walking at the local shelter: According to the American Society for the Prevention of Cruelty to Animals, approximately 6.5 million companion animals enter shelters each year. To help prevent dogs from suffering kennel fatigue while they await homes, many shelters allow volunteer staff to walk the dogs.
Sue Smith Moak, 68, moved to Pagosa Springs, Colo., a year ago and was recruited to dog walk by her new neighbor. "We get a good walk in," says Moak, who walks a route of 1.25 miles with several dogs around an undeveloped housing addition each week. The dogs are from the Humane Society of Pagosa Springs and Moak not only enjoys the dogs and exercise, but has enjoyed meeting the people in her walking group. Most are retirees, the oldest an 85-year-old woman.
If you're not up for dog walking, animal shelters also frequently seek people to play with the cats in their care. Like Moak, you might even find a new best friend (or two!).
8. Volunteering at your local arboretum: If you have a background in horticulture or want to learn more about it, you might want to volunteer at your local arboretum. Many, including The Arboretum in Los Angeles, have a variety of volunteer opportunities, including working with horticulturists and specialists in gardening, helping with the plants or assisting with the educational opportunities.
9. Volunteering at summer camps: From local religious-based camps to school sports camps and camps tied to national organizations, volunteering for a summer camp is fun, gets you out and moving and provides plenty of fresh air and sunshine. You can volunteer to be a counselor, work with kids in music, arts and crafts, sporting activities or become a volunteer coach.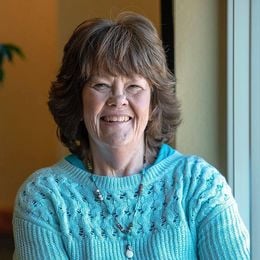 Kerri Fivecoat-Campbell
is a full time freelance writer and author living in the Ozark Mountains. She is the founder and administrator for the public Facebook page, Years of Light: Living Large in Widowhood and a private Facebook group, Finding Myself After Losing My Spouse, dedicated to helping widows/widowers move forward.
Read More