Volunteers After 50: AARP Experience Corps Tutors
The children and their reading mentors reap benefits in many ways
If you're 50 or older, looking for a meaningful way to give back to your community and you like kids, you might want to consider volunteering with AARP Experience Corps.
Widely regarded as one of the nation's top service programs, AARP Experience Corps trains volunteers age 50 and up to help students in kindergarten through third grade improve their reading literacy skills. Volunteers, who assist throughout the school year, serve as tutor and mentor — helping the kids boost their skills and their confidence.
The program, which began in the early '90s as a pilot program designed by Marc Freedman (now the CEO of Encore.org) and Linda Fried (now Dean of the Columbia University Mailman School of Public Health), joined forces with AARP in 2011. It now operates in 20 cities and last year, roughly, 1,700 AARP Experience Corps volunteers assisted more than 27,000 students in public schools.
(MORE: Pivot to a Second Act With Purpose)
The AARP Experience Corps cities are: Baltimore, Md.; Berkeley, Calif.; Beaumont, Texas; Boston, Mass.; Chicago, Ill.; Cleveland, Ohio; Evansville, Ind.; Grand Rapids, Mich.; Marin County, Calif.; Minneapolis, Minn.; New Haven, Conn.; New York, N.Y.; Oakland, Calif.; Philadelphia, Pa.; Port Arthur, Texas; Portland, Ore.; Revere, Mass.; San Francisco, Calif.; St. Paul, Minn.; Tempe, Ariz. and Washington, D.C. Phoenix, Ariz. will be added this fall.
The program is recruiting volunteers from now through August for the 2014-2015 school year (application details are on the AARP Experience Corps site).
The success of AARP Experience Corps is continually evaluated and, I must say, the program's results are consistently remarkable.
Impressive Results
A striking 93 percent of teachers surveyed said their students' reading and literary performance improved under the guidance of AARP Experience Corps tutors. According to research from Johns Hopkins Schools of Medicine and Public Health and Washington University, AARP Experience Corps students gain more than a 60 percent boost in two critical literacy skills — sounding out new words and reading comprehension — over similar students not being served by the program. What's more, 36 percent of tutored students who were reading below grade level in the fall caught up to their peers and were reading on grade level by the end of the year.
And it's not just reading scores that improve. Trips to the principal's office for behavioral issues were cut in half and teachers involved in the program report improved attendance and classroom participation, too.
Big Benefits for Volunteers, Too
The volunteers benefit as well. According to several research studies, AARP Experience Corps volunteers show increased physical and mental health after a year of their assistance. And the volunteers frequently say they feel an increased sense of purpose by participating in the program.
To learn more about which types of 50+ people AARP Experience Corps is looking for and how the program works, I recently interviewed its CEO, Lester Strong, who's been at the helm since 1995. Here are highlights of our conversation:
Next Avenue: What types of volunteers do you look for?
Strong: We cast a very wide net and attract people from very different backgrounds. But the single most important thing we look for is people who are comfortable around kids. You should have a real love for children and all the wacky things they sometimes do.
What are your requirements for volunteers?
We're looking for people who are at least 50, have a minimum of a high school diploma or GED and can pass a basic literacy screening. You also have to be physically fit enough to maneuver in a school environment — such as being able to get up and down stairs. And of course, you must be able to pass the security and criminal background screening.
(MORE: Volunteering in Retirement: How to Get Great Freebies)
How much time does it take to volunteer?
All volunteers must commit to work the full school year and should plan on working from six to 15 hours per week.
Constancy is vital. Too many of these kids have adults who shuffle in and out of their lives, or disappear entirely.
It's so important that these kids connect with an adult who says, 'I am here for you and I am committed to your success.' When the children feel appreciated and safe, they are willing to risk trying – that's the secret sauce.
Do tutors work with more than one child?
Tutors work in a variety of different arrangements; it really depends on the needs of the teacher. The volunteer is there to support the teacher and his or her literacy goals.
You could work on a one-to-one basis or tutor a small group of up to four students with similar learning challenges.
What type of training do you provide?
We require all volunteers to go through a 25-hour training program that covers a variety of topics including child development, common core standards and how to connect with children in powerful ways.
Training generally begins in late August or early September and then volunteers enter the classroom in October.
Do AARP Experience Corps volunteers get to interact with others volunteering in the program?
Absolutely! It's a great community of volunteers and friendships develop that go far beyond the classroom experience.
People get to know each other during the training. Then during the school year, we get our volunteer groups together once a month to compare notes, share tips and discuss challenges.
What does the application process entail?
After you fill out the short online application, a telephone interview will be scheduled, during which time you can ask questions and decide if this program is a good fit. If you'll move forward, you'll then meet with the local program coordinator for an in-person interview.
What do AARP Experience Corps volunteers tell you about their experience?
People really love this program. We enjoy an 85 percent retention rate among our volunteers, with many returning year after year.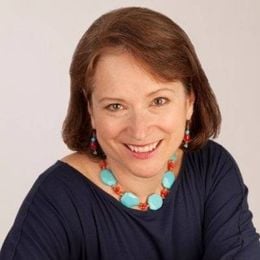 Nancy Collamer
, M.S., is a semi-retirement coach, speaker and author of Second-Act Careers: 50+ Ways to Profit From Your Passions During Semi-Retirement. You can now download her free workbook called 25 Ways to Help You Identify Your Ideal Second Act on her website at MyLifestyleCareer.com (and you'll also receive her free bi-monthly newsletter).
Read More