Older Volunteers and Patients Win With Therapy Dog Visits
Trips to hospitals, nursing homes and assisted living centers benefit everyone
Judy Turner, 62, of Powell, Ohio, has been taking her German shepherd to various health care facilities since January 2017.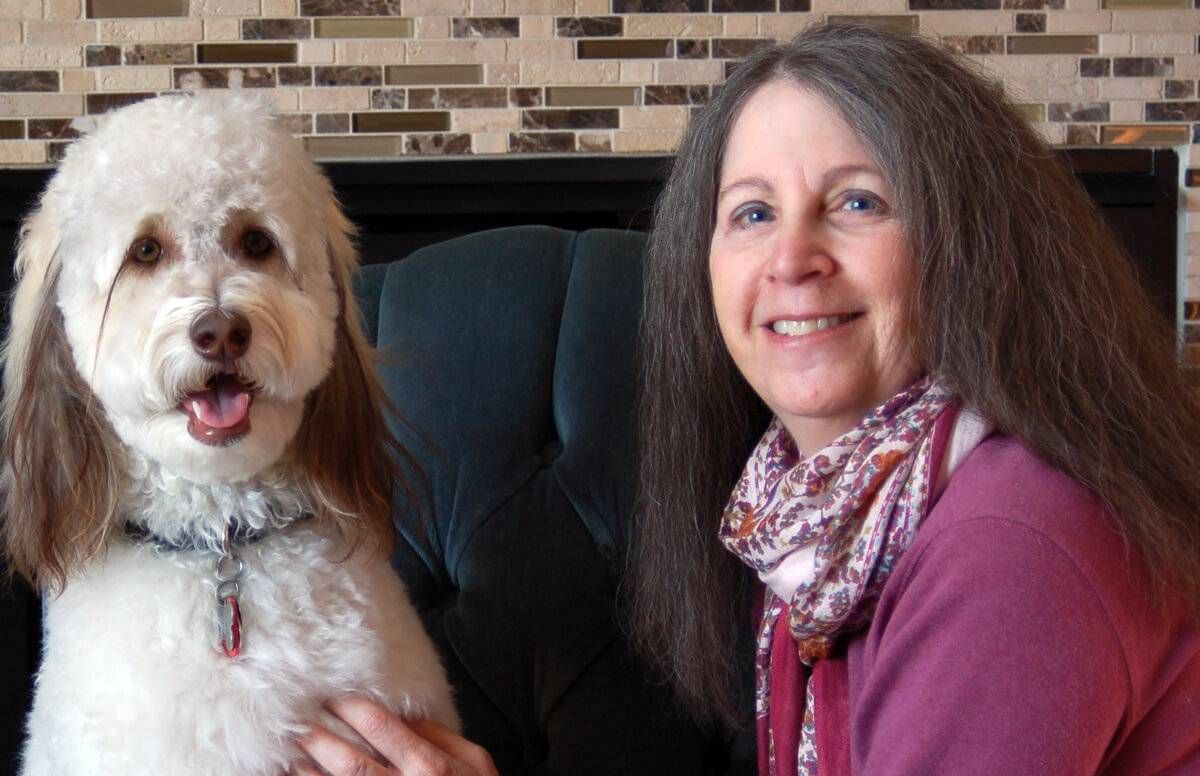 "When I see the smiles Sunny puts on the faces of people she meets, I know we are helping someone who may be having a bad day, or just [providing] a distraction from what is going on in their life," she says. Among the places they visit is the Chalmers P. Wylie VA Ambulatory Care Center in Columbus.
"As a dog lover, I know how much joy and stress relief my dogs provide to me," says Turner.
Therapy Dog Visits Are Good for Volunteers and Patients
There are numerous benefits for older volunteers and for patients when taking a trained therapy dog to medical facilities, according to Russell Hartstein, a certified dog/cat behaviorist and trainer in Los Angeles and a former board member of the Disability Access Committee in Miami.
"It is intense, loving and caring to share your dog with others," says Hartstein, owner of Fun Paw Care. Not only is it altruistic of the pet parent, guardian or handler to invest time with others at a facility; patients relish the interaction, too.
"Oxytocin is released when people pet dogs," says Hartstein, noting that the body discharges other chemicals associated with happiness and joy, like serotonin, when loving interactions with dogs occur.
Helping others occupy their minds with present happiness is a fantastic tool for mindfulness. "One tends to be present and in the present moment" when petting and playing with a canine, says Hartstein.
Preparation for the Job
However, pet owners should be aware that not every pup is well suited to serve as a therapy dog, since it takes more than good behavior.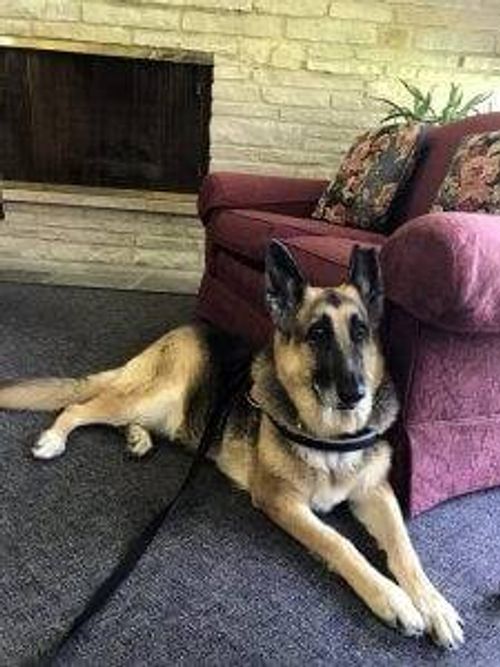 Mary Carlson, 65, is a veterinarian in Fort Collins, Colo., who accompanies Ivy, her 18-month-old goldendoodle, to a local health care center at least once a week. From the moment Carlson met Ivy as a young puppy, she knew she wanted to have her trained as a therapy dog. Ivy was about a year old when she earned various certifications proving she was up to the task.
While Carlson says there are no specific courses for a canine to become a registered therapy dog, there are several matters to consider when determining if a dog is suited for the responsibility. The dog should be at least 1 year old, have the right temperament and be well-behaved and healthy, says Carlson, author of the forthcoming memoir, Drinking from the Trough.
"Even though Cathie, Ivy's breeder, had selected Ivy for me and it has been love ever since, I knew I had to start at the beginning to make this adorable, rambunctious creature into a gentle, loving dog of the world," says Carlson.
For starters, Carlson is a strong proponent of puppy courses. The first class was puppy kindergarten, "a wonderful, rowdy course with playtime at the beginning to socialize puppies," she says. After playtime, the puppies learned basic commands.
Next, Ivy participated in puppy obedience class, which focused on furthering the bond between owner and canine. Canine Good Citizen was the next class. If the dog successfully completes those courses, he or she becomes an official AKC Canine Good Citizen. The last course, which was complemented by many nights of drop-in obedience, was agility.
Other Requirements for Visiting With Your Dog
Turner did not enroll Sunny in classes, choosing to train her pooch as a therapy dog herself.  Sunny earned two certifications: the Canine Good Citizen and the Canine Community Good Citizen.
According to the American Kennel Club, the Canine Good Citizen award is required for many therapy dog groups. Both mixed-breed and pure-bred dogs are eligible.
Turner and Sunny were also rated by a Pet Partners evaluator to ensure they met the requirements of being a Pet Partner handler and dog therapy team. Pet Partners is a national organization that registers therapy animals for animal-assisted interactions, such as at hospitals, nursing homes, colleges and schools. Moreover, Sunny is required to undergo a physical exam by her veterinarian every two years and, as a team, the pair are retested bi-annually.
In addition, a nursing home, hospital or assisted living center may require you to have liability insurance for your dog.
"A liability policy protects the people" with whom the dog interacts, says Billie Smith, executive director of the Alliance of Therapy Dogs (ATD). Don't rely on your homeowner's policy to cover a mishap because it probably won't, she cautions.
Preparation Takes Time
While Smith's organization offers liability insurance to its 16,000 members nationwide, the criterion for a therapy dog to be accepted into the program is stringent. For example, the handler and the therapy dog must be evaluated on three occasions by an ATD volunteer charged with rating the dog's temperament, among other considerations. At least two of the three interactions must occur in a medical facility.
You may also have to complete an educational requirement, such as an online test, before visiting a facility, as Turner did. The hospital and VA center where she takes Sunny also required her to get a flu shot and a tuberculosis test.
Through it all, Turner says she is thrilled to take Sunny to nursing facilities.
"Sunny and I absolutely love visiting, talking to people and putting smiles on people's faces," she says. "I remember when my mom was still alive, the joy she got from the attention my dogs paid to her truly brightened up her day."
Tami Kamin Meyer
Tami Kamin Meyer is an attorney and freelance writer based in Columbus. Her byline has appeared in Forbes, MarketWatch, Better Homes and Gardens and Cannabis & Tech Today. She is the Social Media Chair of the American Society of Journalists and Authors.
Read More