What's Keeping the Unemployed From Getting Jobs
An MIT expert cites two reasons and has four tips to find work
Although the overall unemployment rate has been dropping steadily lately, it's a much different story for Americans 55 and older. And things are still pretty dismal for the long-term unemployed. But MIT Professor Ofer Sharone, author of Flawed System/Flawed Self, has a few ideas on how to turn things around for white-collar job seekers and how they should look for work.
 
I'll get to his ideas and tips shortly, but first two eye-opening facts:
 
The unemployment rate for people 55+, while lower than the overall 5.8 percent rate, has actually been climbing since September. It's now 4.5 percent for those men, up from 3.9 percent, and 4.6 percent for women 55 and older, up from 4.0 percent.
 
There are 2.8 million long-term unemployed Americans — people out of work for six months or longer. That's down from 3.1 million in July, but still roughly 31 percent of the jobless and, says Sharone, close to Great Depression levels. Nearly half of out-of-work people 55 and older are long-term unemployed.
(MORE: Dealing With Rejection In a Job Search)
 
The Sticky Long-Term Unemployment Rate
"The long-term unemployment rate is going down much more slowly than the overall unemployment rate," notes Sharone, an assistant professor of work and employment relations at MIT's Sloan School of Management. "And it doesn't include the 6 million or so 'missing workers' — people we'd expect to be in the workforce, but who are not." (FYI, The New York Times has been publishing a terrific series on America's missing workers.)
 
For his new book, Sharone interviewed 162 Americans and Israeli job seekers (he wanted to compare their experiences), mostly white-collar people around San Francisco and Tel Aviv. He also spent nearly two years as a participant-observer in local job-seeker support groups run by the government or by nonprofits.
Sharone came away with two key findings:
 
First off, he discovered, in America (but not in Israel) the unemployed have a tendency to blame themselves (in Israel, they blame "the system"). Sharone says the American response is due to what he describes as "the job-search chemistry game" — in the U.S., the key to getting hired isn't your skills, it's establishing your fit with a particular employer.
 
The self-blame problem, Sharone says, creates a snowball effect. The more unsuccessful someone is finding work, the more the person thinks there's something wrong with him or her. That often leads the job hunter to get increasingly depressed and then to stop, or cut back on, job hunting.
 
"When your self — not your skills — is getting judged and is the object of scrutiny, then you have great vulnerability. You start feeling defective," says Sharone.
 
Sharone's second big finding: job-seeker support groups often aren't very…. supporting. Their leaders love to talk about success stories, but rarely discuss and show sympathy for the real-world struggles and rejections that group members often face.
 
(MORE: Rejected for a Job at The Container Store)
The Problem With Success Stories
"When I interviewed people, I found those success stories were double-edged," says Sharone. "If you've been out of work for six months or more and experienced enormous emotional turmoil and a lot of labor market rejection, hearing success stories can lead to feeling of 'Everybody else is able to do this, why not me?'"
 
Sharone strongly believes it's not helpful to silence the raw side of the job hunt and that support groups would be more useful if they didn't. "One important function of support should be to help people move through negative experiences," he says.
 
Sharone's Institute for Career Transitions (ICT) is taking steps to improve the job hunt process for the unemployed. It got 40 career coaches to give out-of-work professionals around Boston one-on-one counseling. As a test of the usefulness of group support, most of the job hunters also attended ICT support groups that discussed positive and negative experiences, but some did not.
 
The new-style group support paid off: 30 percent of people who took part these groups found full-time or long-term contract work, but only 18 percent of those without the support groups did.
(MORE: 8 Job Search Tips for Unemployed Executives)
 
4 Tips for Older Job Seekers
Sharone is now seeking funding to expand the ICT program nationally in 2015, so coaches could get paid for their work and to assist more job seekers. He invites unemployed professionals and coaches to email him for more information: [email protected]
I asked Sharone what advice he'd offer older, unemployed white-collar men and women. His four tips:
 
1. Combat employer biases against applicants over 50. "If the bias is that you're not tech savvy, show your chops that you are on social media and using LinkedIn and are up to date in your field," says Sharone.
Since some hiring managers think older prospects lack energy, Sharone adds, "provide evidence of your hard-work ethic and tell them about your desire to work for many more years."
 
2. Don't just search for jobs online or just network; do both. Networking, Sharone says, can help prevent the "black hole syndrome," where you apply for job after job but don't hear back. Your networking contacts might connect you with people trying to fill positions.
 
"Meeting with people face to face who you worked with in the past and can vouch for your abilities can help you overcome some of the barriers built into the hiring process," says Sharone.
 
3. Volunteer and put this work on your resumé and LinkedIn profile. "If you show a six-month or longer gap on your resumé, your job application might be automatically weeded out by an employer's applicant tracking software," says Sharone. "You may be able to combat that problem by putting in your volunteer experiences, even if they're part-time.
 
And don't bracket volunteering in your resumé in a section called Volunteer Work, Sharone says. "Put it at the top of your resumé as your current work. I don't think there's anything dishonest about that and it may help you get around the screening."
 
4. Look for local support groups. Despite their flaws, groups with others in the same boat can help you feel less alone in your job hunt, says Sharone. He recommends checking out the federally-funded American Job Centers. You can locate one near you through the Jobcenter.usa.gov network locator tool.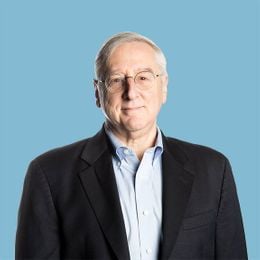 Richard Eisenberg
is the former Senior Web Editor of the Money & Security and Work & Purpose channels of Next Avenue and former Managing Editor for the site. He is the author of "How to Avoid a Mid-Life Financial Crisis" and has been a personal finance editor at Money, Yahoo, Good Housekeeping, and CBS MoneyWatch.
Read More