Who'll Pay for Americans to Live to 100?
The centenarian boom is great, but its financial aspects have been ignored
You may have read that the United States is experiencing something of a centenarian boom. The number of Americans living 100 years or more totaled 72,197 in 2014, up 44 percent since 2000, according to the Centers for Disease Control and Prevention. While the ranks of the oldest old are still relatively small, centenarians are rapidly moving from society's fringes into the mainstream.
That's nice to see. But this longevity transformation is a clarion call for the nation to take the economics of an aging population seriously. Without major policy changes by the U.S. government and employers, a future with swelling numbers of octogenarians, nonagenarians and centenarians is potentially grim.
Elderly poverty rates could soar as the oldest old outlive their savings. The household finances and emotional well being of their caregiving children — boomers and Gen X'ers — could suffer. Mounting costs for long-term care and Social Security could overwhelm federal and state government budgets. And the money is likely to run out for many who live to 100 but never thought they would.
"The implications are terrible," says Olivia Mitchell, a professor at the Wharton School of the University of Pennsylvania and executive director of the Pension Research Council.
Will Retirement Savings Last Another 40 Years?
Case in point: The ludicrous notion that the average worker will be able to save enough during a 40-year work life to live off accumulated wealth for another 40 years in retirement.
Say you start working at 20, retire at 62 and live to 100. Using conservative investment and wage assumptions, you'd have to save about 31 percent of your earnings every year from the time you started working until retirement to maintain your preretirement income until you hit the triple-digit age, calculates Henry Aaron, economist at the Brookings Institution. A life expectancy of "only" 80 years? Your annual savings rate would still need to be a hefty 20 percent!
The Reimagining of Retirement Has Begun
Now, before you sink into despair, there's no good reason for this bleak future to emerge.
An aging population is already reimagining the second half of life. Instead of the traditional employment on/off switch — work full-time and then full stop — growing numbers of boomers are earning an income well into their traditional retirement years, typically embracing part-time and flexible work.
Earning a slim, part-time income in the traditional retirement years makes a big difference to household finances. For example, bringing home $20,000 in part-time earnings is equivalent to withdrawing 4 percent from a $500,000 retirement savings plan. (4 percent is a rule-of-thumb withdrawal rate in the personal finance industry.)
"As a society we have to get serious about encouraging people to stay in the labor force longer and have longer careers," says Jeffrey Brown, economist and dean of the College of Business at the University of Illinois at Urbana-Champaign.
Reform efforts must focus on accelerating the trend toward longer work lives and on measures that will reassure tomorrow's centenarians that they'll enjoy a secure income for the rest of their lives. Overhauling long-term care for the frail elderly is a much tougher task, but the tantalizing outlines of a more humane and cost-effective community-based system is beginning to emerge.
So how can America help ensure that its centenarians can afford their longer lives?
Proposals to Stem the 100-Year-Olds' Financial Crisis
Here are a few ideas making the rounds among economists and gerontologists:
Older workers could be considered "paid up" on their Social Security after 40 years of work. Eliminating the employee share of the Social Security payroll tax at that point would boost an older worker's take-home pay and getting rid of the employer's contribution then would give firms, nonprofits and government agencies an incentive to keep them on payroll.
To encourage people to stay on the job until 70, pay their Social Security benefit in a lump sum for the years they work past Full Retirement Age (currently 66) and until 70. Mitchell and several other scholars estimate the lure of a lump sum payment could encourage people to continue working almost two years longer.
All citizens could be assured a guaranteed minimum income or universal basic income paid by the government. This idea is being debated in Europe and Canada currently. "From a policy perspective, that might be something that should be on the table with more and more people living a long time," says Joseph Marchand, economist at the University of Alberta. "It's the start of the way we should be thinking."
Nobel laurate Edmund Phelps of Columbia University has been calling for a variation of this idea: a universal employment subsidy paid to organizations for each low-wage person they employ. Since many older workers look for part-time jobs and flexible work — which typically come with a low wage — the subsidy would boost their take-home pay.
Social Security's solvency should be addressed — soon. Social Security is America's bedrock financial safety net, a terrific inflation-adjusted annuity that you can't outlive. You'll receive Social Security payments for as you live even if you go well past the 100-year-mark — assuming the Social Security trust fund is financially sound. But unless Congress makes some reforms, the trust fund won't pay full benefits to everyone due them starting in 2034.
The rise in centenarians points out how disgraceful it is that Washington has failed to shore up the system's finances. I've written several times for Next Avenue calling for raising, or eliminating, the cap on the maximum amount of earnings subject to the Social Security tax ($118,500 in 2016) to improve the system's underlying finances. If you don't like that idea, there are a number of other adjustments to consider; read the 36 policy options described by The Congressional Budget Office.
"A couple of small tweaks and Social Security will probably be okay," says Marchand.
Long-Term Care Costs and Centenarians
Now, let's turn to the 800-pound gorilla in the centenarian room: Long-term care, a system that's badly broken.
Today, families bear the brunt of long-term caregiving. But, says Jennifer Troyer, economist at the Belk School of Business at the University of North Carolina-Charlotte, "I don't think people have thought a lot about whether an informal sector will be able to support this kind of aging — living to 100."
Insurance companies selling long-term care coverage have been dropping out, policies are often pricey and their limited sales show no signs of rebounding. Thankfully, a number of efforts are underway to redesign financing long-term care. A good example: the recently released Bipartisan Policy Center's report, Initial Recommendations to Improve the Financing of Long-Term Care.
Many experts believe long-term care will need to be integrated into Medicare. (Today, Medicare only helps out with long-term care at the margins.) Some think the federal government should subsidize and revive the private long-term care insurance market. Another likely reform: more home-based care with services provided by the community.
The means-tested long-term care provider of last resort, Medicaid, requires participants join the ranks of the impoverished to qualify. One disturbing thought: more middle- and upper-income people who live to 100 or so could find themselves on Medicaid — people who never thought that could happen to them.
Margherita Borella of Università di Torino, Mariacristina De Nardi of Federal Reserve Bank of Chicago and Eric French of University College London have looked into who receives Medicaid in old age and why. They've found that the safety net program includes a significant fraction of people who had high lifetime average incomes before ending up on Medicaid at very old ages. For example, the Medicaid rate among singles aged 95 and older in the top third of average lifetime incomes, is a surprisingly high 5 percent to 10 percent.
The real risk America faces with centenarians is ignoring the message in the numbers.
Herman Wouk in his new book, Sailor and Fiddler: Reflections of a 100-Year-Old Author, writes: "My grandfather used to say that Lord Rothschild had a clock that struck the hour by booming, 'One Hour Nearer Death!'" I feel that way sometimes when it comes to failing to act on the promises — and the pitfalls — of an aging America.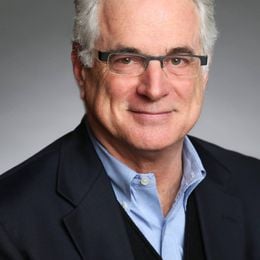 Chris Farrell
is senior economics contributor for American Public Media's Marketplace. An award-winning journalist, he is author of the books "Purpose and a Paycheck:  Finding Meaning, Money and Happiness in the Second Half of Life" and "Unretirement: How Baby Boomers Are Changing the Way We Think About Work, Community and the Good Life."
Read More