Why Phased Retirement May Arrive Where You Work
A new federal program could spur other workplaces to follow
Many boomers aren't ready to retire (even if they're eligible for Social Security and Medicare) but they're eager to leave behind the demands of the 40-hour workweek, let alone the 50-hour grind.
 
Little wonder that the concept of phased retirement — gradually trimming back your workdays while holding onto some benefits — is growing in popularity. And the new federal-employee phased retirement program launching this month could make it more widespread, ultimately leading more businesses to offer the benefit.
 
"Phased retirement allows you to dip your toes into the shallow end of the retirement pool," says Jessica Klement, legislative director of the National Active and Retired Federal Employees Association. "You get to test it out."
(MORE: Phased Retirement: What You Need to Know)
 
The Benefit of Flexibility
But an official, employer-sanctioned phased retirement option open to all its near-retirees isn't a common benefit yet. The 2014 National Study of Employers by the Families and Work Institute and the Society for Human Resource Management says 12 percent of employers with 1,000 or more employees let all or most workers phase into retirement.
 
"If employers would accelerate the drive for flexible work arrangements, everyone would be better off," says Richard Johnson, labor market expert at the Urban Institute. "Flexibility is important."
 
I particularly like formal phased retirement programs — rather than ad-hoc versions worked out quietly between particular employees and their bosses — because they let near-retirees dip their toe into what they'll do next. And, when the programs are done right, they also include a mentorship provision, where the older workers phasing into retirement spend some of their last days at their employer passing on their accumulated knowledge and skills to their younger colleagues.
 
A Federal-Employee Phased Retirement Program Begins
The new federal phased retirement program, which technically began accepting applications Nov. 6, is one such program. To qualify, you must either be covered under the Civil Service Retirement System or the Federal Employees Retirement System. With the former, you must have worked at least 30 years and be at least 55; with the latter, the minimum age for someone with 30 years of service is age 55 to 57.
 
Federal employees who'll take phased retirement will work 20 hours a week and receive half their pay and half their retirement annuity payout. They'll also be required to will devote 20 percent of their time mentoring other federal employees, most likely their successors.
(MORE: Splitting Work and Fun in Retirement)
 
The option should "help the federal government attract and retain skilled people," says Jeffrey Sumberg, specialist leader in Deloitte's Federal Human Capital Practice. "It's potentially a win for all."
 
Phased retirement has been on the federal government's human resources wish list for years and the Obama Administration advocated for a program in 2010. The average age of the federal workforce is 47 (four years more than the overall workforce) and the fear has been that decades of accumulated skill and knowledge would leave in a boomer-led "retirement wave."
 
Representative Darrell Issa (R-Calif.) proposed federal employee phased-retirement legislation in 2012, which was rolled into a transportation bill that became law. (The estimated cost savings from the program was used to offset the cost of a rural school initiative.)
 
A Slow Rollout
But government being government, the rollout of the program will be — to put it kindly — gradual. Each federal agency must come up with its own program design. Consequently, the Congressional Budget Office estimates that 1,000 workers will take advantage of the program initially, a small fraction of the federal government's two million-person workforce.
 
Still, forecasts are that the phased retirement will become available for many federal near-retirees in 2015 and 2016 and that the program will grow in popularity. The Departments of Defense and Energy, for instance, are expected to let their employees begin applying in early 2015.  "Everyone is really excited about this, but we're waiting for it to get off the ground," says Klement.
(MORE: How to Phase Into Retirement at Your Job)
 
The impact could eventually be huge. The federal government's program may well lead other industries and companies to add formal phased retirement initiatives to their benefits offerings.
 
"Hopefully the federal government will encourage more companies to be more supportive of the phased retirement option," says Anna Rappaport, a Fellow of the Society of Actuaries and head of her own firm, Anna Rappaport Consulting. Adds Deloitte's Sumberg: "The federal government gets a bad rap on many things, but when it comes to work flexibility they have been ahead of the curve. To the extent the government can be a model, it could encourage private industry."
 
What Two Phased-Retirement Workers Say
What is it like holding down a job in a phased retirement program? To find out, I spoke with two employees of Herman Miller, the office furniture manufacturer based in Zeeland, Mich.
 
At Herman Miller, employees who are 60 or older with at least five years of service at the company qualify. They can phase into retirement over a period of six months to two years, keeping their full-time benefits all the while and receiving take-home pay based on the number of hours they work. As with the federal program, phased retirement employees at Herman Miller must mentor younger workers — in this case, their eventual replacements.
 
Tony Cortese, senior vice president of people services at Miller, says his firm's employees who sign up for phased retirement have the view that "I'm ready to retire, but I'm not ready to go today."
 
Jake Boeve retired from Herman Miller at 68 in June, where he was in charge of information technology inventory management, after entering the phased-retirement program two years earlier. A nearly 49-year Miller vet, Boeve worked four days a week the first year of his phased retirement and three days the next.
 
The transition helped him get into a retirement mindset, he says. "You have to be physically, mentally and financially ready for retirement," Boeve says. "I would highly recommend phased retirement."
 
Tom Riemersma, 64, has six months left in his Herman Miller phased retirement. For much of his 46-year career there, he worked in the model shop, creating prototypes. He says his life has been so structured around hard work at Herman Miller that he wanted to ease into retirement. "Phased retirement has worked well for me," he says.
 
Riemersma enjoyed training his replacement, though he says that did lead to a few "awkward moments" personally. "You're phasing yourself out. Not always easy to do," he notes.
 
He's now working three days a week, down from four during his first year in the program. "Now, I find my weekends are too short," he says.
 
That's just a phase he's going through. It'll end soon.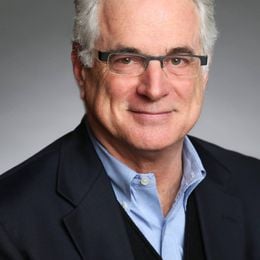 Chris Farrell
is senior economics contributor for American Public Media's Marketplace. An award-winning journalist, he is author of the books "Purpose and a Paycheck:  Finding Meaning, Money and Happiness in the Second Half of Life" and "Unretirement: How Baby Boomers Are Changing the Way We Think About Work, Community and the Good Life."
Read More