Why Vitality Is the Key to Aging Well
Top tips to thrive beyond 65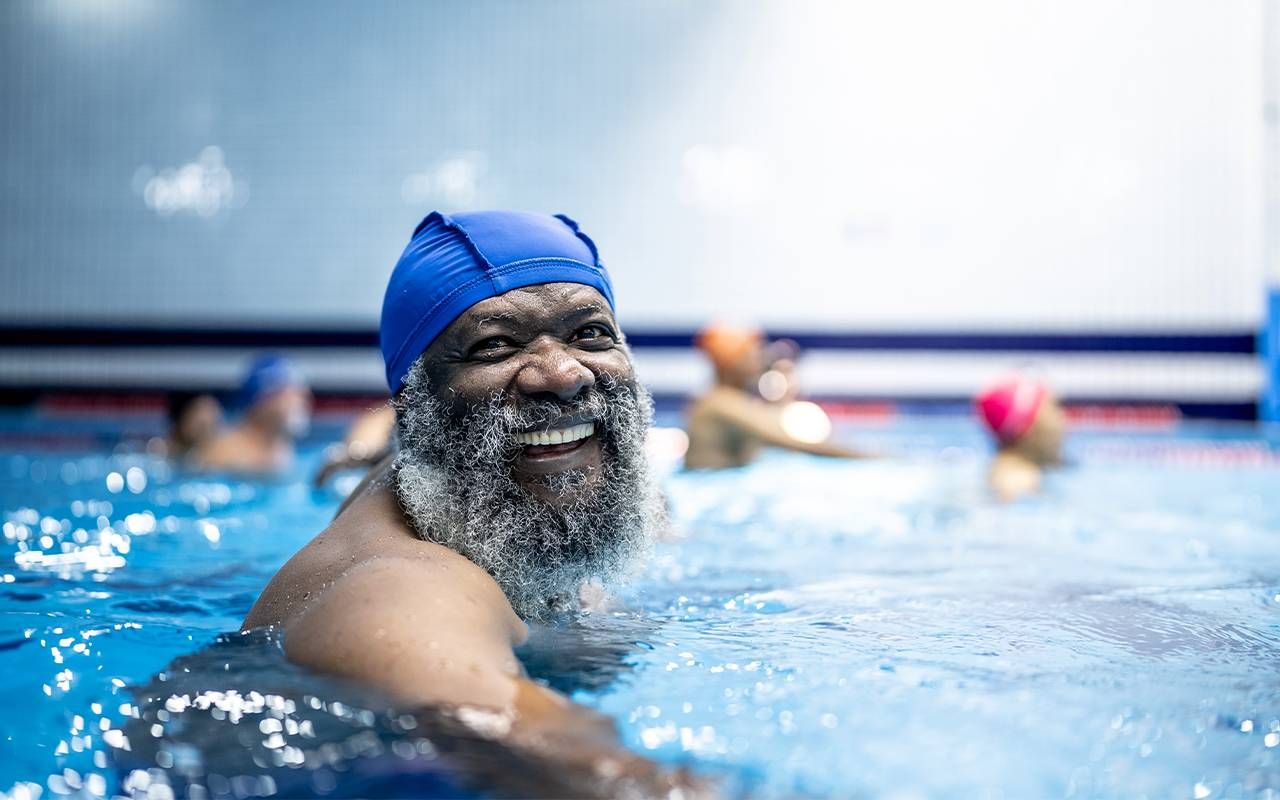 Vitality is the key to overall health, allowing us to pursue life with strength and energy. As we age, maintaining vitality becomes an even greater priority to ensure a fulfilling and active lifestyle. The good news is older adults believe themselves to have higher levels of vitality than other demographics, according to a study by Cigna. 
There are numerous strategies and lifestyle choices that can significantly improve vitality and promote a healthier, more vibrant life full of energy and joy for years to come. Start with small, actionable steps you can take every day to feel healthier, stronger and more engaged – at home, with friends and family and in your community.  
Consider some of these essential tips to fuel your vitality: 
Cultivate your purpose. Prioritize activities and connections that bring you fulfillment and joy. Dedicate time to your mental well-being and passions – even small adjustments, such as pursuing creative or aspirational hobbies, can enhance a greater sense of purpose. 
Contribute to your community. Embracing altruism is a powerful tool for personal growth, and actively participating in acts of kindness or community service will improve your positive outlook and foster a deep sense of belonging. Volunteering with friends and family offers a wonderful opportunity to strengthen bonds and build connections. Consider activities at your local YMCA or exploring community-based volunteering opportunities to get involved. 
Prioritize your health by not neglecting preventive screenings. Be proactive with your preventive care so you can stay healthy and active. Consult with your doctor about important screenings based on your age and health status. 
Practice reflection. Take 10 minutes out of your day to journal positive aspects of your day and areas for improvement or go for a brisk 10-minute walk to boost your energy level and contemplate your thoughts. 
Choose healthier snacks. What you put into your body directly impacts your vitality. Set yourself up for success by making good food choices. Have healthy snack choices on hand, such as in-season fresh fruits and pre-cut vegetables. Stay hydrated with water and tea rather than sugary drinks. 
Embrace learning. Choose a topic or skill that intrigues you and delve into it. Learning something new not only boosts confidence and happiness, but also stimulates brain health. This includes learning about the right health plan for you. If you're close to Medicare eligibility, you probably have lots of questions. Athlete, entrepreneur and philanthropist Earvin "Magic" Johnson Jr. is 64 years old and at "rookie" status when it comes to Medicare. The Cigna spokesman advises rookies like him to talk to the pros to learn about their Medicare options. 
"Learning is a lifelong process," Johnson said. "Many times in my life I've entered into new ventures and had to draw upon the experiences of experts to help me make wise decisions. That's true of Medicare as well. I appreciate that Cigna provides thorough insights and information so I, along with many others, can make the most of my health and vitality well into the future." 
And even if you are already a Medicare pro, you should compare plans and benefits each year during the Medicare Annual Enrollment Period (AEP), which runs from October 15 - December 7. For more details, visit CignaMedicare.com. 
Incorporating these tips into our daily lives can enhance vitality. Start small, be consistent and celebrate each milestone on the path to a more vibrant and fulfilling life! 
Cigna Healthcare products and services are provided exclusively by or through operating subsidiaries of The Cigna Group. The Cigna names, logos, and marks, including THE CIGNA GROUP and CIGNA HEALTHCARE are owned by Cigna Intellectual Property, Inc. © 2023 Cigna Healthcare. 

Cigna Corporation (NYSE: CI) is a global health services company dedicated to improving the health, well-being and peace of mind of those we serve. Cigna delivers choice, predictability, affordability and access to quality care through integrated capabilities and connected, personalized solutions that advance whole person health. All products and services are provided exclusively by or through operating subsidiaries of Cigna Corporation, including Cigna Health and Life Insurance Company, Connecticut General Life Insurance Company, Evernorth companies or their affiliates, and Express Scripts companies or their affiliates. Such products and services include an integrated suite of health services, such as medical, dental, behavioral health, pharmacy, vision, supplemental benefits, and other related products. 
Cigna maintains sales capability in over 30 countries and jurisdictions, and has over 190 million customer relationships throughout the world. To learn more about Cigna®, including links to follow us on Facebook or Twitter, visit www.cigna.com. 
All Cigna products and services are provided exclusively by or through operating subsidiaries of Cigna Corporation. The Cigna name, logos, and other Cigna marks are owned by Cigna Intellectual Property, Inc. Some content may be provided under license. © 2022 Cigna