Why Working Wives Should Be More Selfish
New research finds 'me' time is good for them and their marriages
The drop in the U.S. unemployment rate (from 6.3 percent to 6.1 percent) shows that things are looking up on the job front, but what about on the home front for two-career couples? Not so much.
 
If you and your spouse work, odds are, it's hard to find time for yourselves. But Eunae Cho, an assistant professor in psychology at the State University of New York at Albany, has three words of advice for working women in dual-career marriages: Be more selfish.
(MORE: How Women Can Find More Time)
Pressing Demands on Working Moms
That's the upshot from the research Cho recently conducted and presented at the Work and Family Researchers Network Conference in New York City that I attended.
Her findings are especially timely given PepsiCo CEO Indra Nooyi's stark reflections last week at the Aspen Ideas Festival on the impossibility of "having it all" for working mothers. "Just as you're rising to middle management, your kids need you because they're teenagers, they need you for the teenage years. And that's the time your husband becomes a teenager too, so he needs you," said Nooyi. "And as you grow even more, your parents need you because they're aging. So we're screwed."
Cho's study shows how essential it is for these women to take time out for themselves and forgo the guilt.
(MORE: Breadwinner Wives Feeling the Strain)
 
Forgo the Guilt
"My research found that when working married women take time for themselves, it's healthier not only for their own well-being, but they become less hostile to their husbands. So it's good for the husbands' well being, too," Cho told me.
 
Cho surveyed 80 heterosexual dual-earner couples who worked day shifts for a minimum of 40 hours a week. All of them also had at least one child living at home. Each night at bedtime, for 10 nights after working, the wives documented details about their "off-job" activities, their relaxation and their vitality. (The "off-job" activities ranged from pedicures to Girls' Night to reading to cooking to exercise.) And each night, their husbands recorded their wives' "hostile marital interaction" and the men's own vitality.
(MORE: Women Working After 60)
 
Happy Wife, Happy Life
Cho found that it didn't matter which "off-job" activities the working wives did. Just taking time out for themselves — any kind of time out — made the women happier, more relaxed and increased their vitality.
And when the wives were more relaxed, the husbands said the women reacted with less hostility towards them. "My advice to working husbands is to let your wife spend time for herself everyday," said Cho. "She'll be more pleasant and it will help you, too."
 
Men Take More Time For Fitness
Men seem to get the need for personal time more than women, or at least they're less likely to let something stop them from taking it, according to the newly released 2013 American Time Use Survey.
 
On any given day, the survey said, men were more likely than women to participate in sports, exercise or recreation (21 percent vs. 16 percent) and on the days they participated, men spent more time doing these activities than women did (1.9 hours vs. 1.3 hours).
 
Upside of Some Household Activities
No surprise: women are more likely than men to spend time on household activities such as housework (a sore spot, especially among retired couples), cooking, lawn care or financial management (83 percent of women do household activities on an average day; 65 percent of men do).
 
But keep in mind, some of these activities may give women pleasure. "When I get stressed, I cut vegetables for 30 minutes," said Cho. "It gives me a sense of achievement."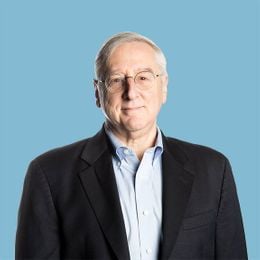 Richard Eisenberg
is the former Senior Web Editor of the Money & Security and Work & Purpose channels of Next Avenue and former Managing Editor for the site. He is the author of "How to Avoid a Mid-Life Financial Crisis" and has been a personal finance editor at Money, Yahoo, Good Housekeeping, and CBS MoneyWatch.
Read More